Jake Gyllenhaal Strips And Flexes Muscles While Filming Road House Scene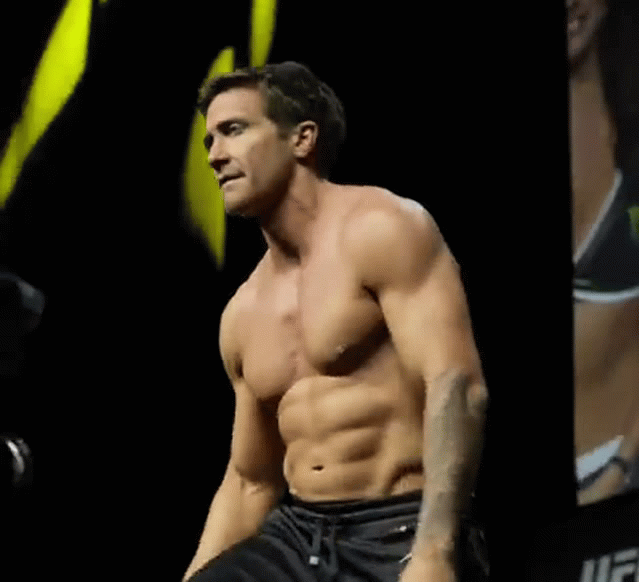 Yes, there's a Road House remake coming that literally no one asked for. The good news is, shirtless Jake Gyllenhaal and his insanely ripped body could make it worth seeing.
Jake Gyllenhaal filmed a scene for his upcoming Roadhouse movie at #UFC285🍿 pic.twitter.com/3ZRHLXL0ty

— ESPN MMA (@espnmma) March 4, 2023
Via Deadline:
A totally ripped Gyllenhaal was shooting scenes for the forthcoming reimagining of the 1989 film Road House, playing an ex-UFC fighter. He staged a weigh-in with former UFC fighter Jay Hieron, who plays his opponent in the film. After weighing in, he faced off with Hieron and slapped him, all part of the script.
The original Road House is mostly forgettable but kind of trashy (in a good way), and I don't remember any scene in the movie featuring a weigh-in like this or a boxing match? More footage of Gyllenhaal and Jay Heiron:
Jake Gyllenhaal and former UFC fighter Jay Heiron film a scene for the Road House remake after #UFC285 ceremonial weigh-ins. 🎥 pic.twitter.com/jl48bOXIbv

— MMA Junkie (@MMAJunkie) March 4, 2023
ICYMI, the first Road House starred Patrick Swayze, who allegedly bottomed for gay porn star Rafael Alencar: