Jason Vario Fucks Skyy Knox In The Most Frustrating, Disappointing Gay Porn Scene Of 2017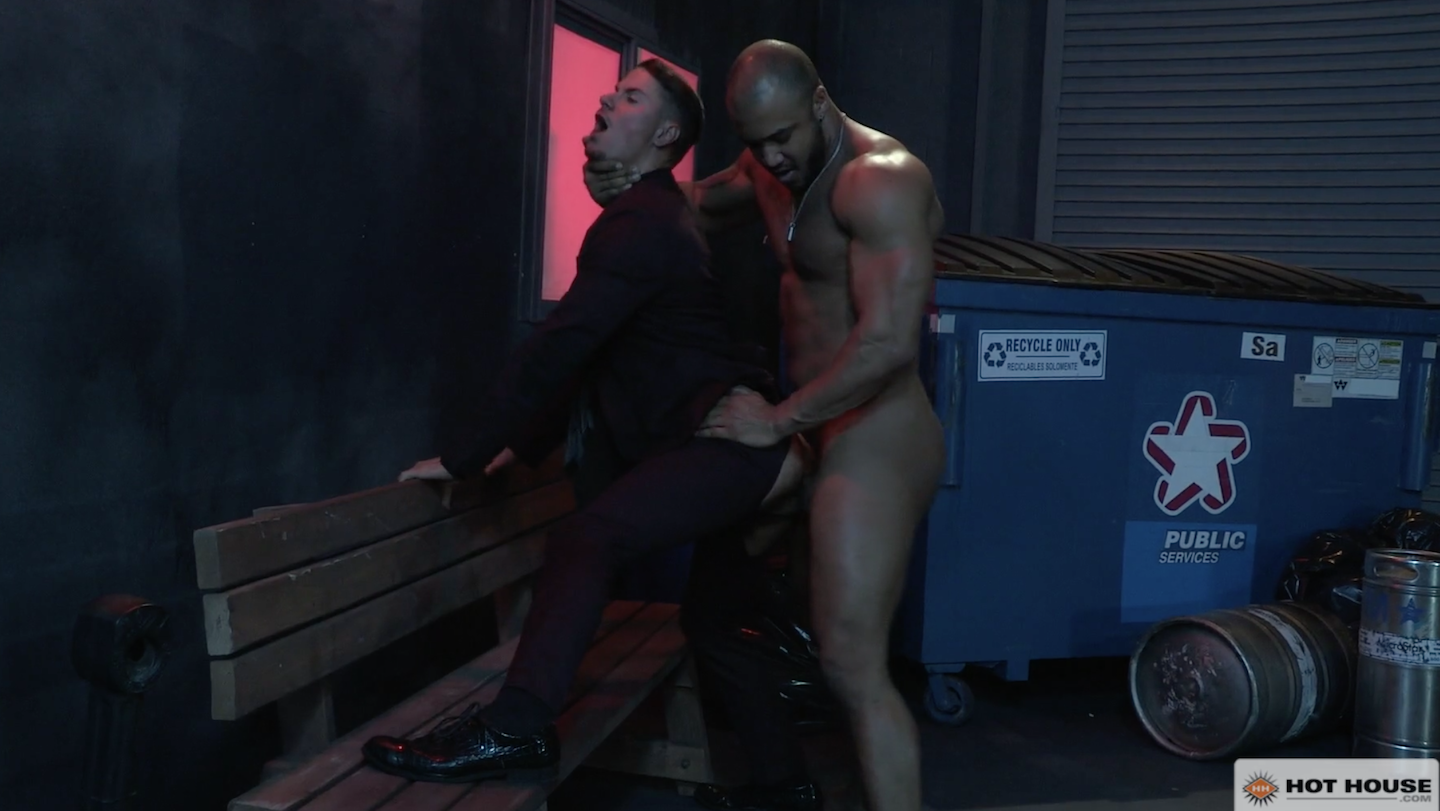 What happens when you have two of the best looking, big-dicked, and ripped gay porn stars furiously fucking and shooting massive cum facials in a poorly lit alley where you can't even see them? This happens, unfortunately.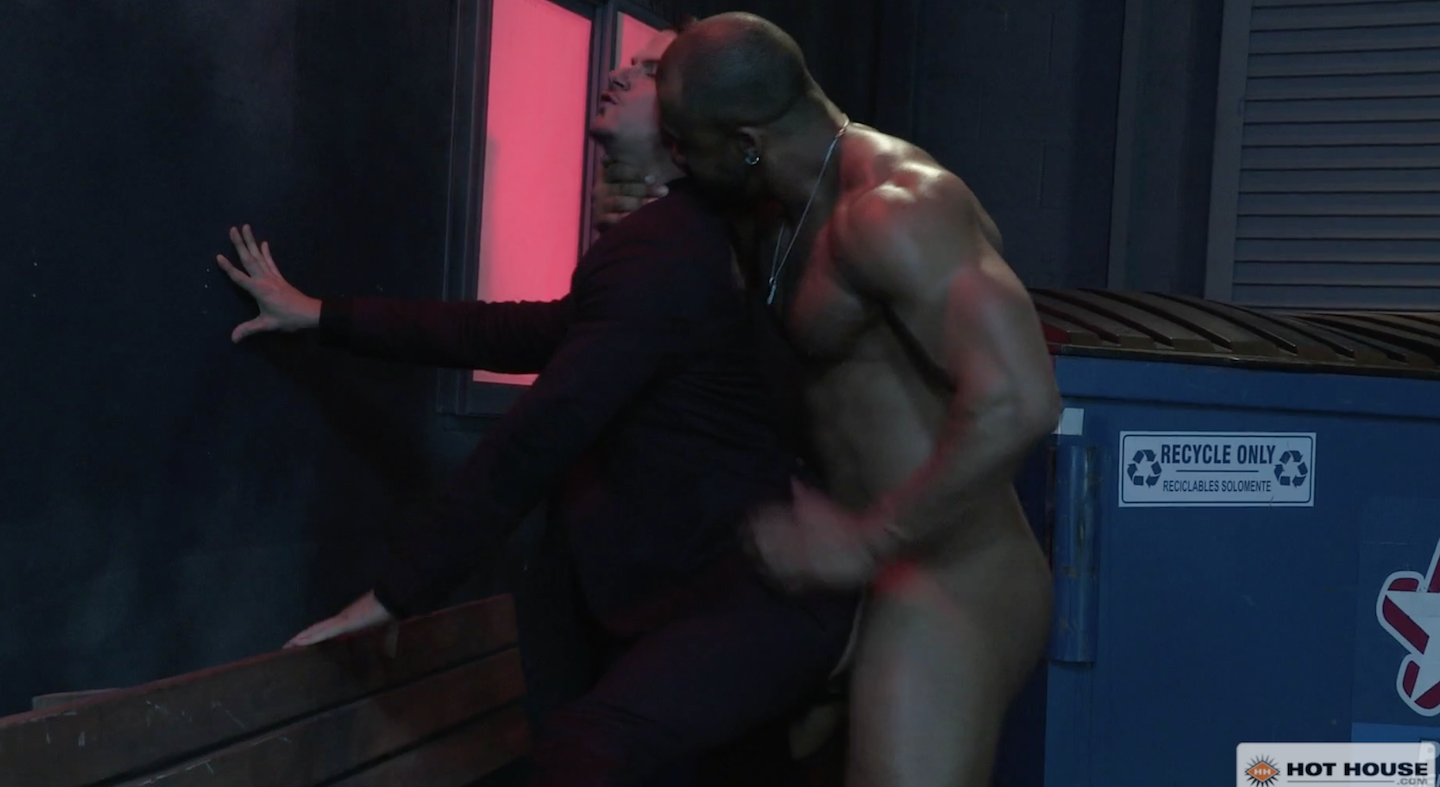 Jason Vario fucks Skyy Knox today for Hot House in what has to be the most frustrating and disappointing gay porn scene of 2017. As you'll see in the trailer below and in the full scene, the set they're on is poorly lit (if it's lit at all?), so you can't even see their perfect bodies, or any of the penetration. Yes, we get that they're fucking in an alley and alleys are dark, but this is a movie, not real life, and viewers need to see what's going on.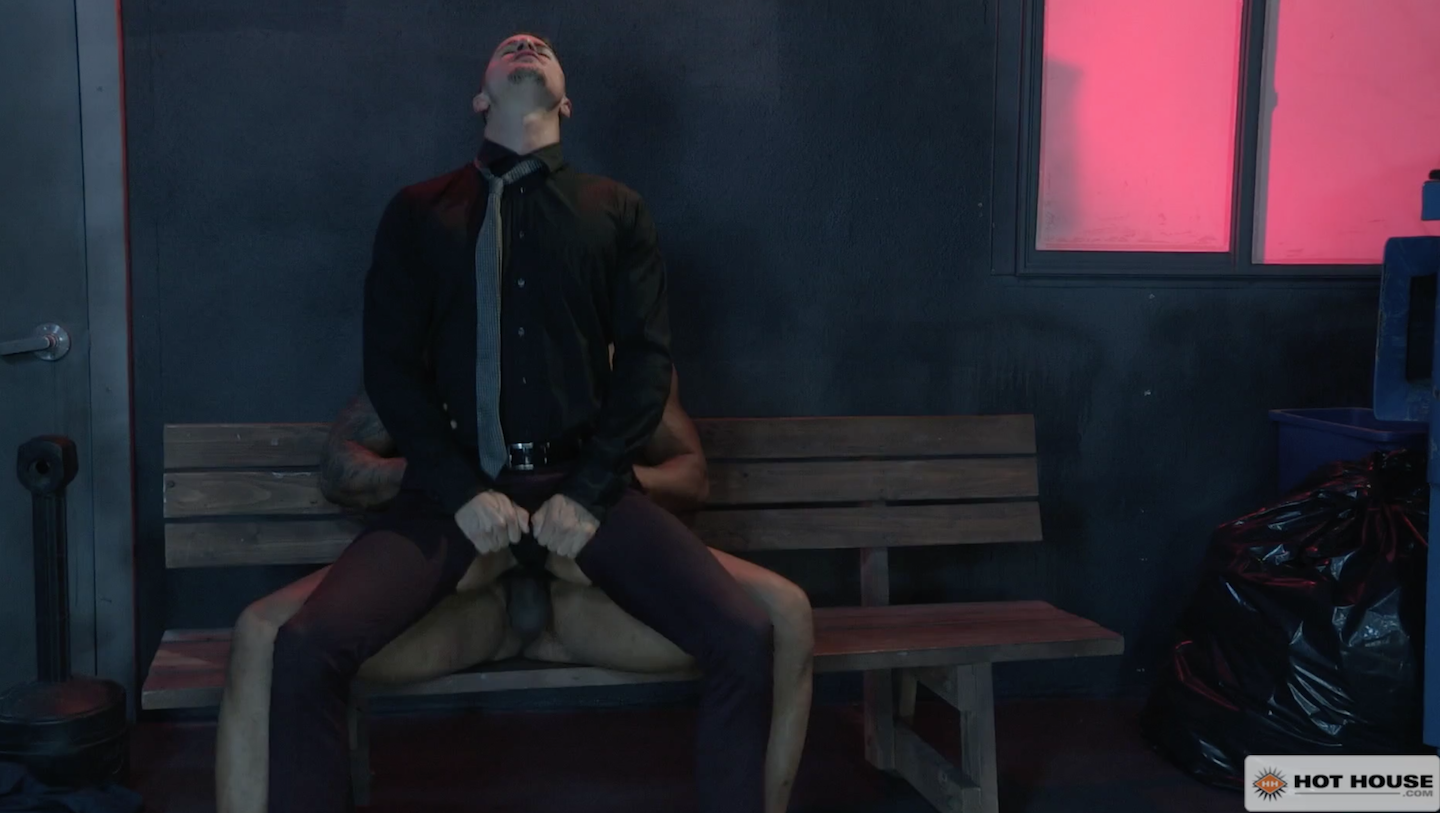 Even worse? Skyy Knox has one of the best bodies in gay porn, and it's covered up for the entire scene by a dark suit. He practically blends completely into the set.
Worst of all? Jason Vario's massive cum facial at the end is filmed from underneath and far away, with a giant light shining directly into the camera and obscuring it. The one time there's evidence of a light in this scene, and of course it's here. Ugh!
Jason and Skyy's fucking is strong, so at least that sort of works, even if you can't really see Jason's big cock or Skyy's perfect ass. If the scene were properly filmed and lit, it would easily be one of the best gay porn scenes of 2017. Instead, it's the most frustrating gay porn scene of 2017. Trailer (watch full scene here):
[
Hot House: Jason Vario Fucks Skyy Knox
]
The good news? The photographer actually used a light for the photos, and they turned out great. You can see every inch of Jason and Skyy clearly, so just jerk off to these instead: