Here's Gay Porn Newcomer Jayden Guillory Stroking His Cock In The Woods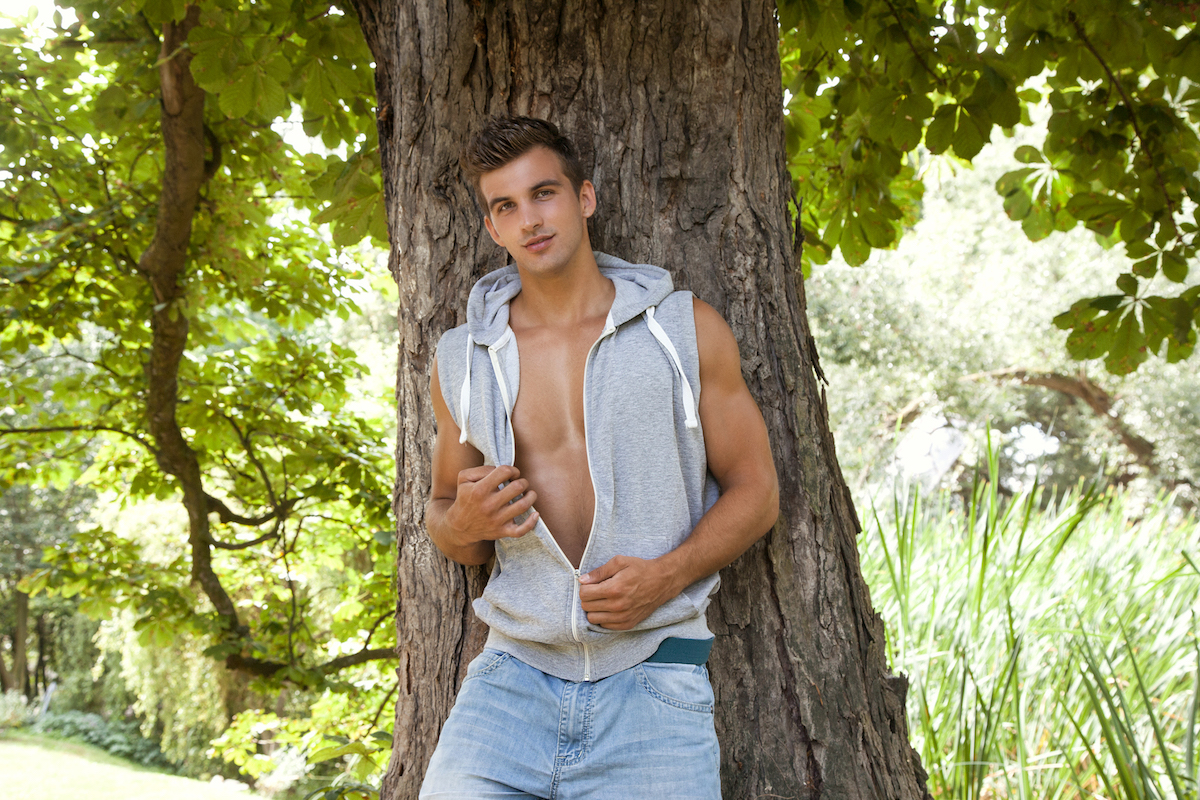 Jayden Guillory's photos were previewed here last month, and today is the day he makes his gay porn debut on BelAmi. Granted, it's just a solo session, but he's so absurdly hot, watching him jerk off by himself in the woods is better than a lot of duo scenes being released these days.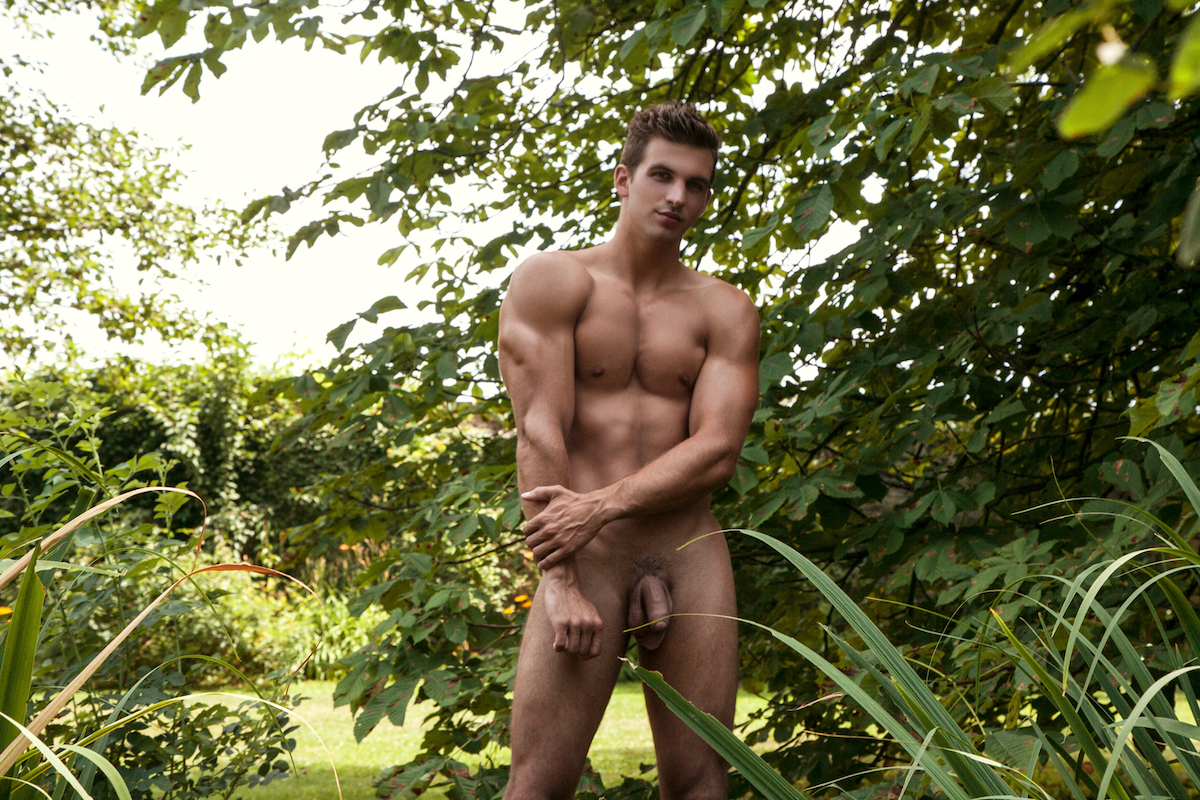 Jayden Guillory could (and should) be one of BelAmi's best new stars of 2017/2018, so fingers crossed they don't drag this out and make us wait months (or years!) for his first hardcore gay sex scene.
He sort of reminds me of Kris Evans (like, a younger brother of Kris?), but he's better looking, IMHO. Screenshots from his first solo: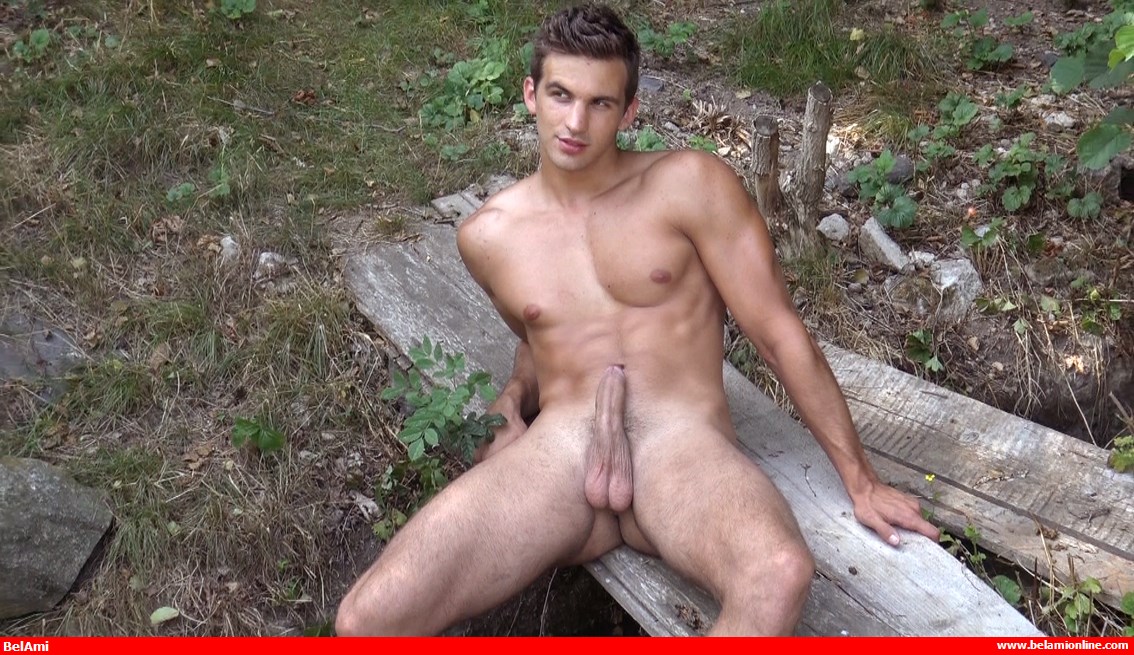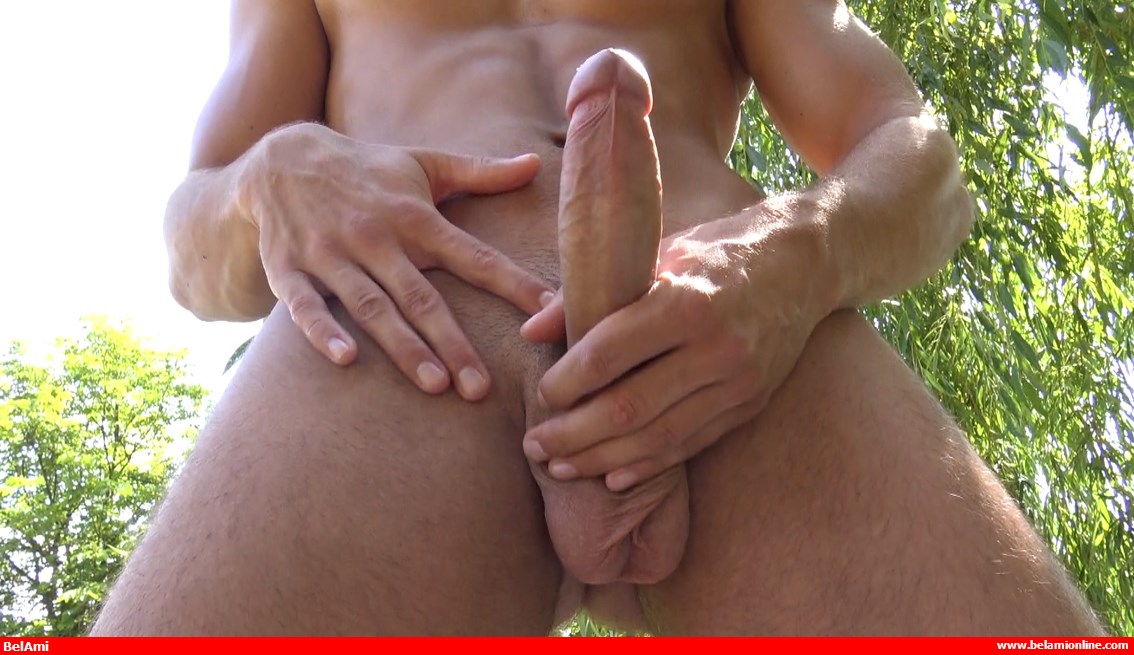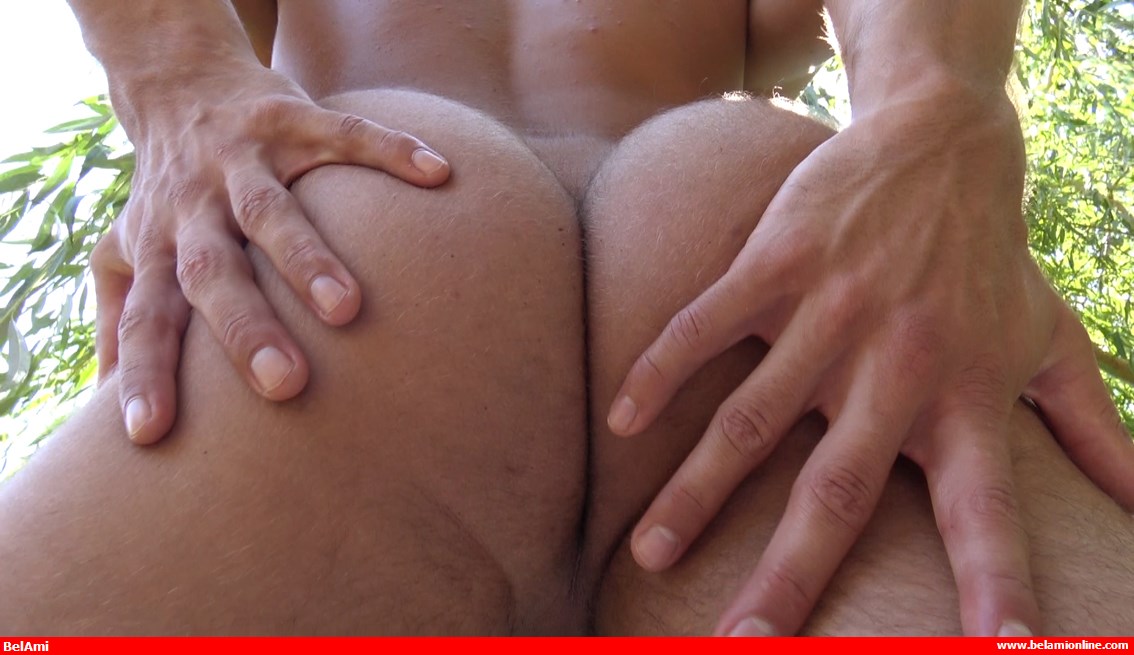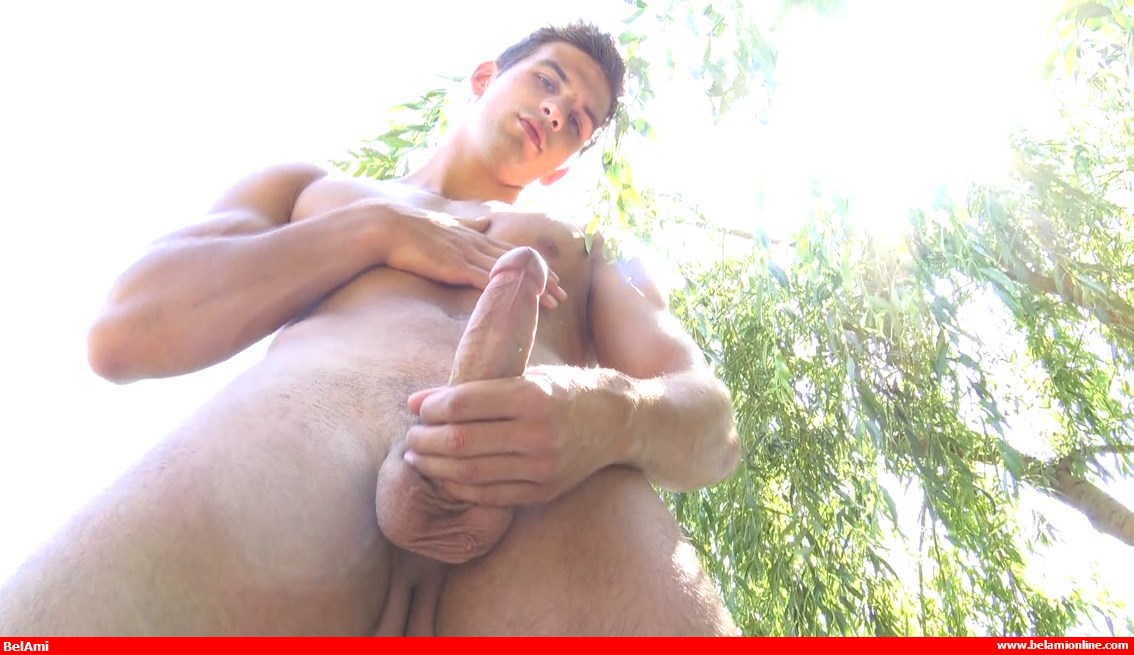 And, a clip from Jayden's solo, out now (watch full scene here):
[
BelAmi: Jayden Guillory
]