Jayden Marcos Deliberately Spills Coffee On Diego Daniels So He Can Bareback Him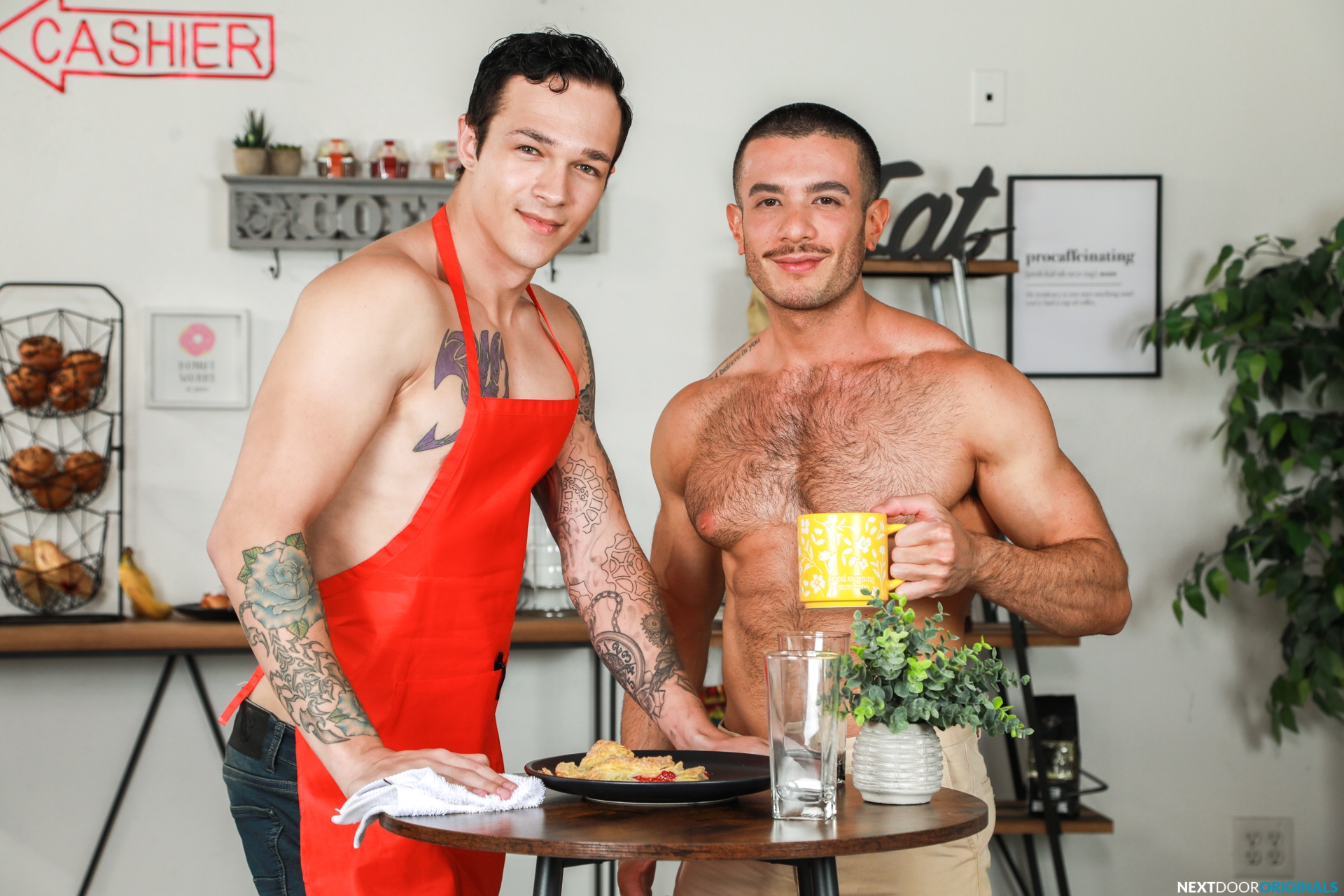 Baristas are the new pizza guys in gay porn, because for the second time in less than a week, we have yet another gay porn scene set in a coffee shop. This one is at NextDoor (last week's was at Men.com), and this time the bean-roasting butt fucker is big-dicked Jayden Marcos, who deliberately spills a cup of joe on customer Diego Daniels' lap—to get him to take off his pants, of course.
These are two of the better performers in gay porn right now, but the sex was surprisingly subdued, and I didn't care for the filming, camera angles, or fucking positions (there's only two, and poor Diego has to lay on a couple of metal barstools). The scene, while monotonous at times, is ultimately saved by the hotness of Jayden and Diego, because they're just so pretty to look at.
Trailer (watch full scene here):
[
NextDoor: Jayden Marcos Fucks Diego Daniels Bareback
]