Today In Gay Porn Stars Being Fucked While Hanging From Ladders: JJ Knight Vs. Brandon Evans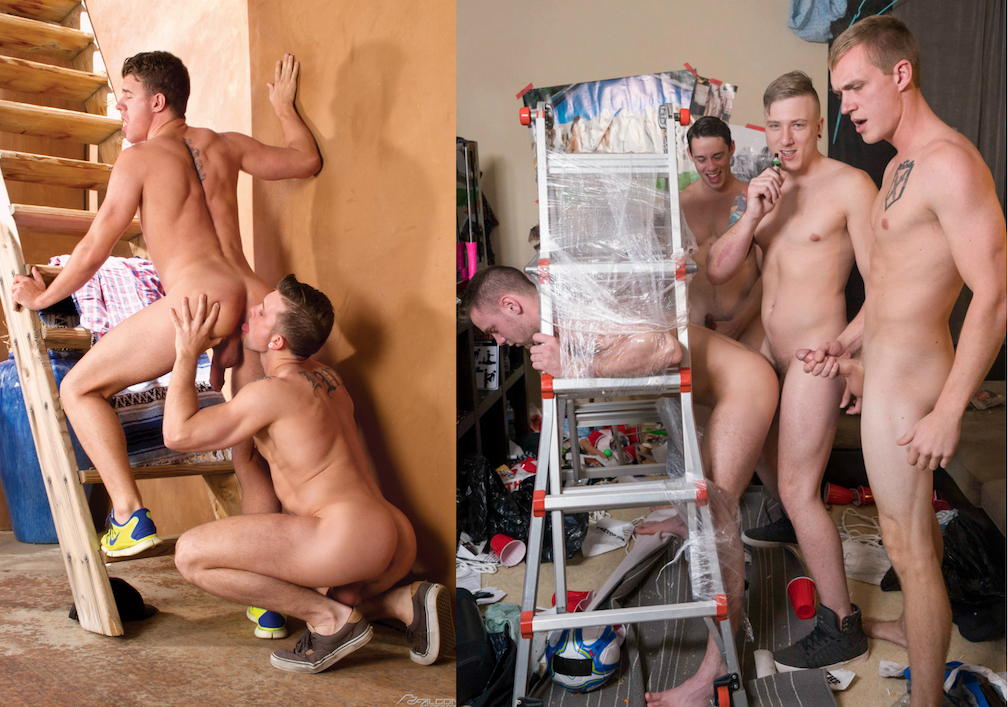 Well, this doesn't happen too often! Gay porn studios copy each other every day when it comes to sexual positions, props, and locations, but I don't think I've ever seen two gay porn studios release two gay porn scenes on the same day that both feature a gay porn star being fucked while hanging onto a ladder. Those two gay porn stars clinging to ladders while being fucked up the butt are Falcon's JJ Knight and RealityDudes-DickDorm's Brandon Evans: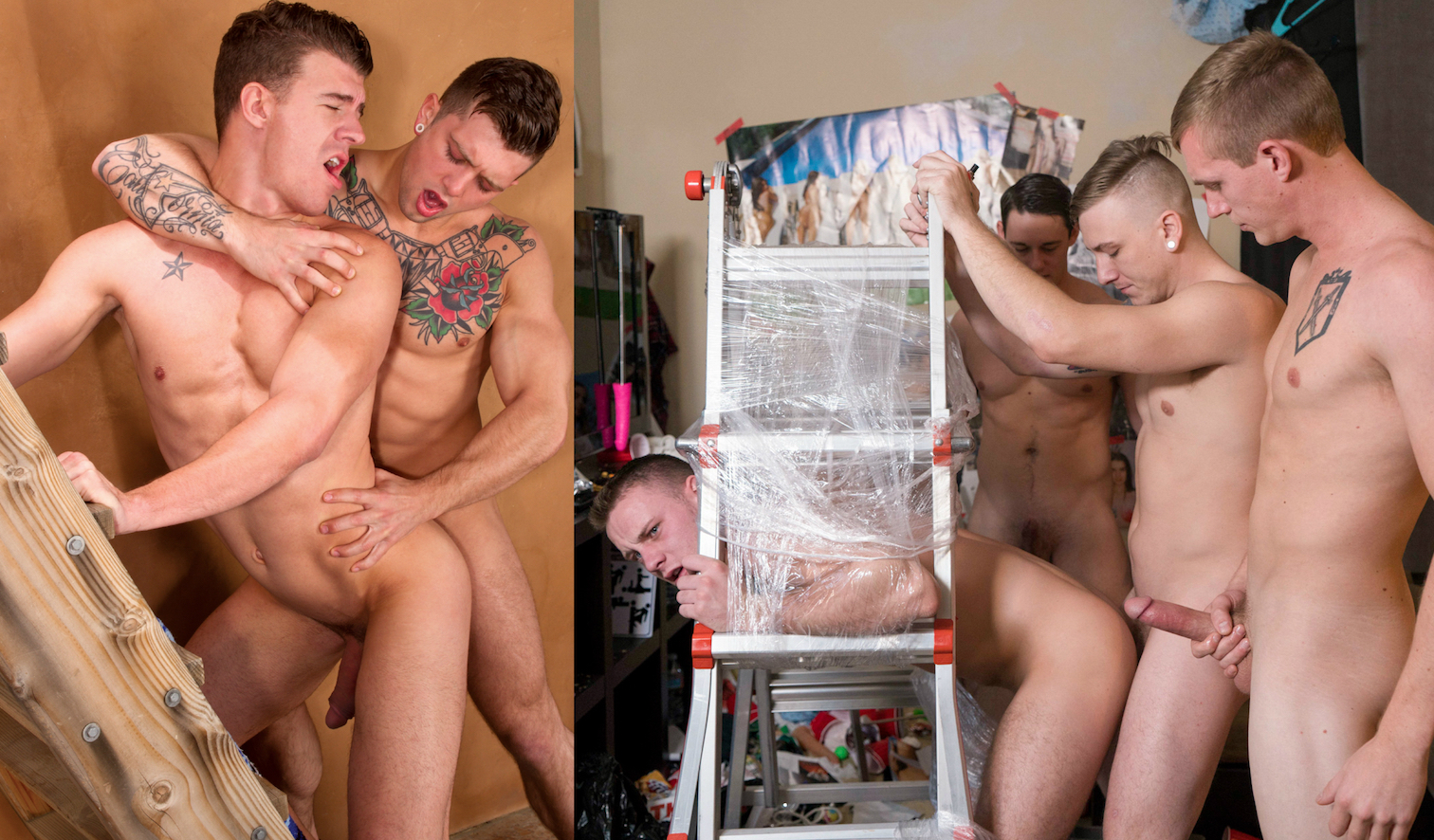 JJ Knight's top is obviously Sebastian Kross, while Brandon Evans is being fucked on a ladder by three tops: Tom Faulk, Tobias, and Zane Anders.
Falcon and RealityDudes-DickDorm (which markets itself using both the RealityDudes and DickDorm names, so I don't know what they want us to call them) are two gay porn studios from two different corners of the gay porn world, and they undoubtedly filmed these scenes many months (if not years apart), so I don't think either of them are doing any "copying" here. It's a true gay porn coincidence!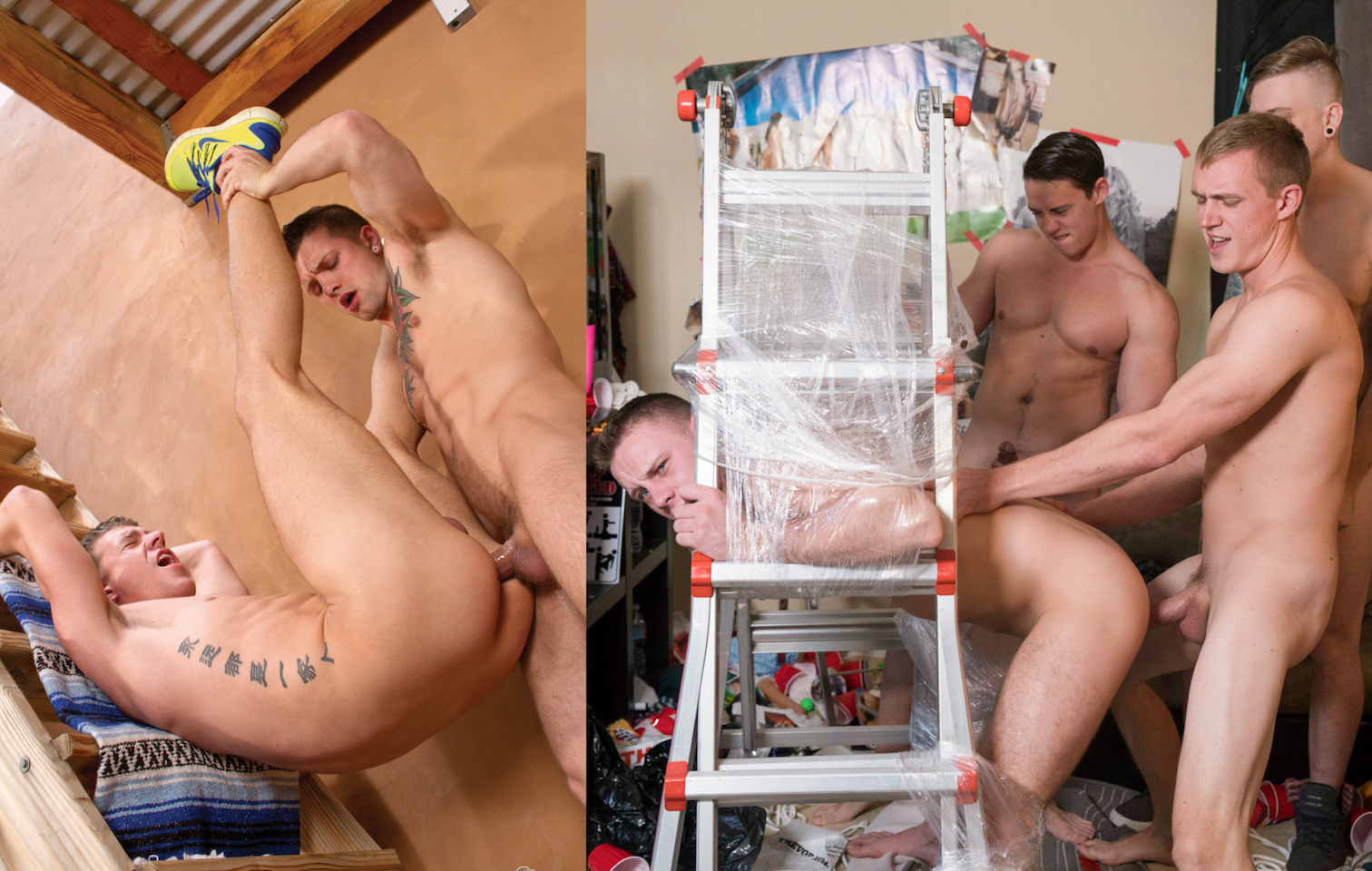 More from the Falcon scene, in which I thought, for a second, that Sebatian Kross might've been the one to get fucked on that ladder. He, sadly, is still refusing to bottom.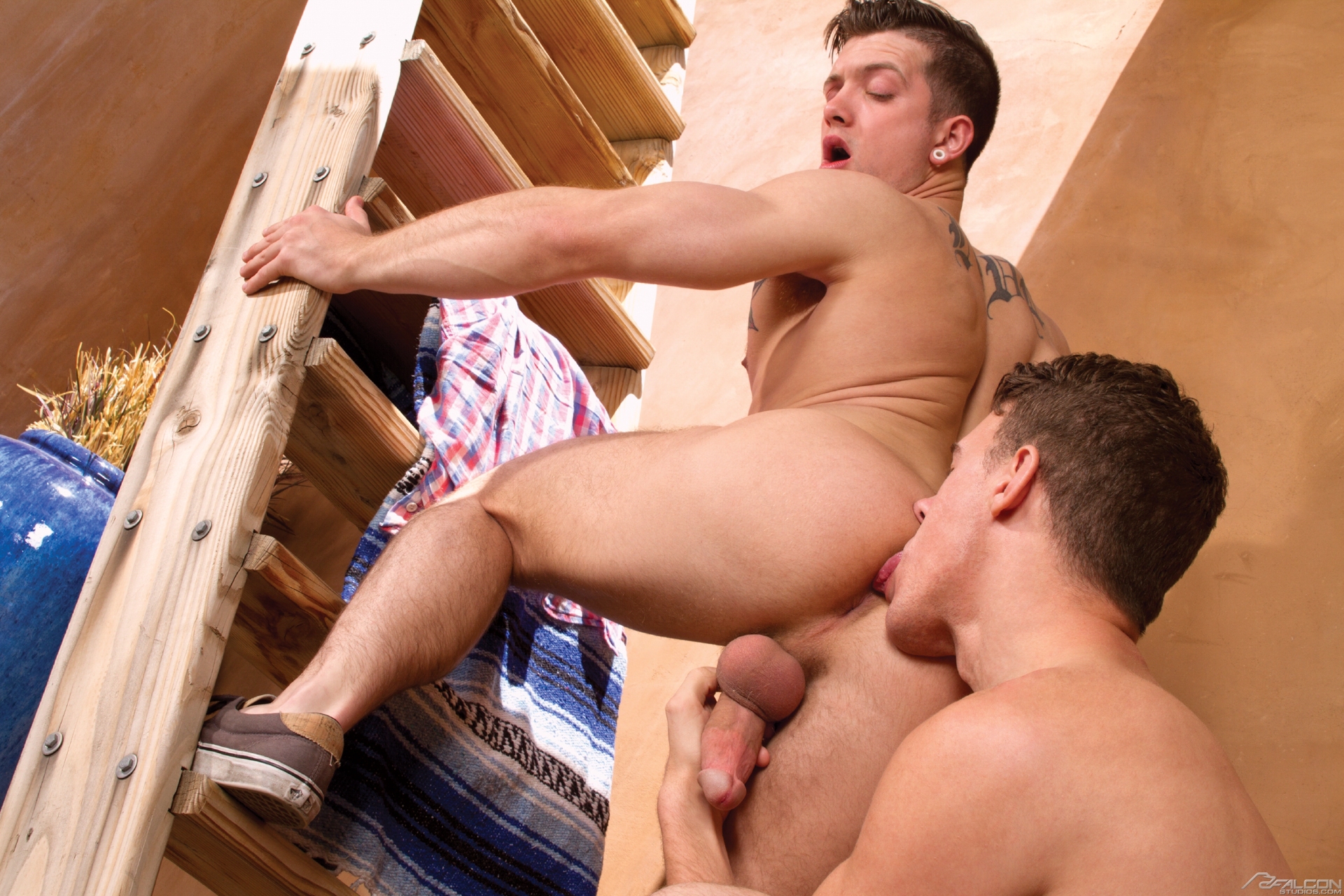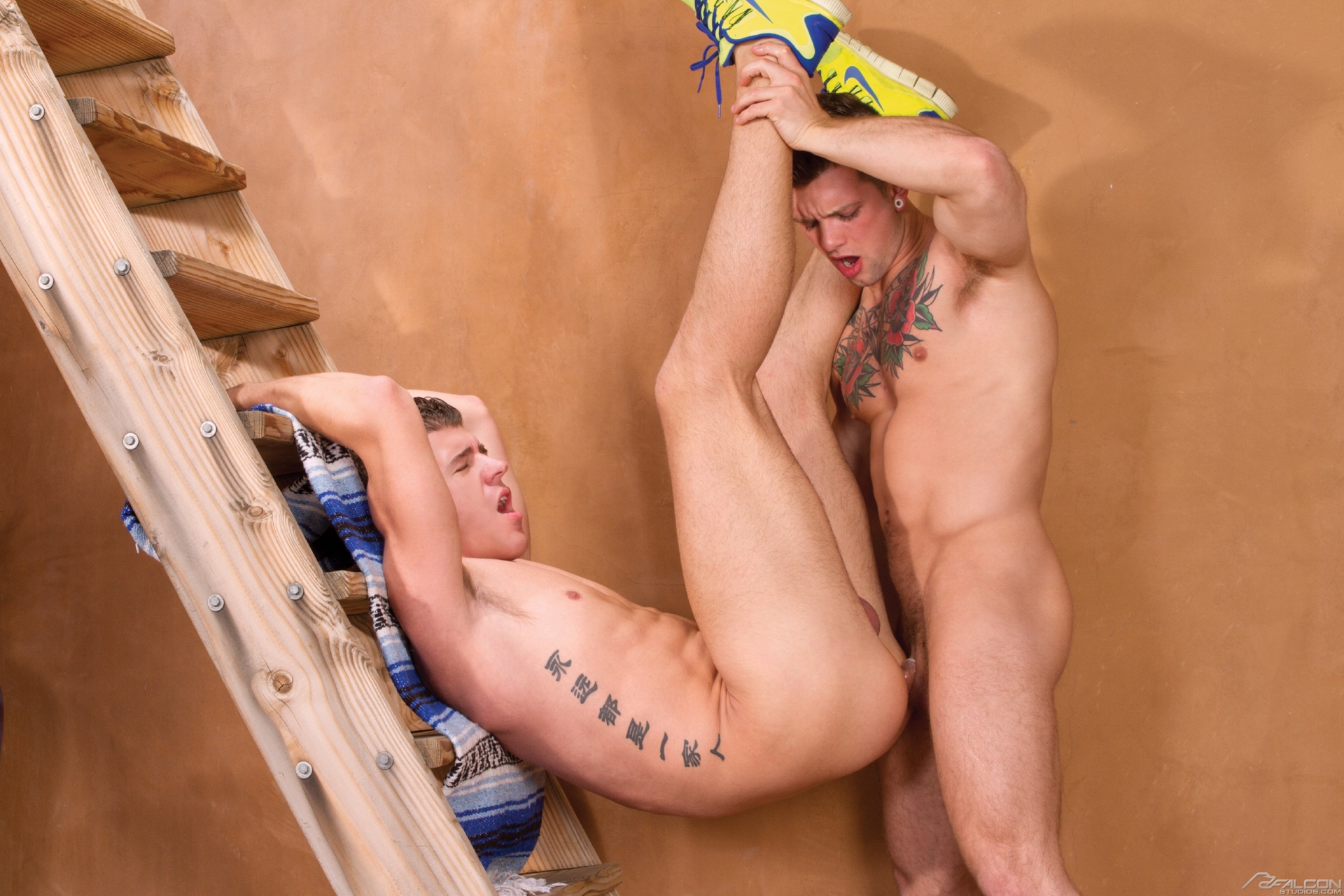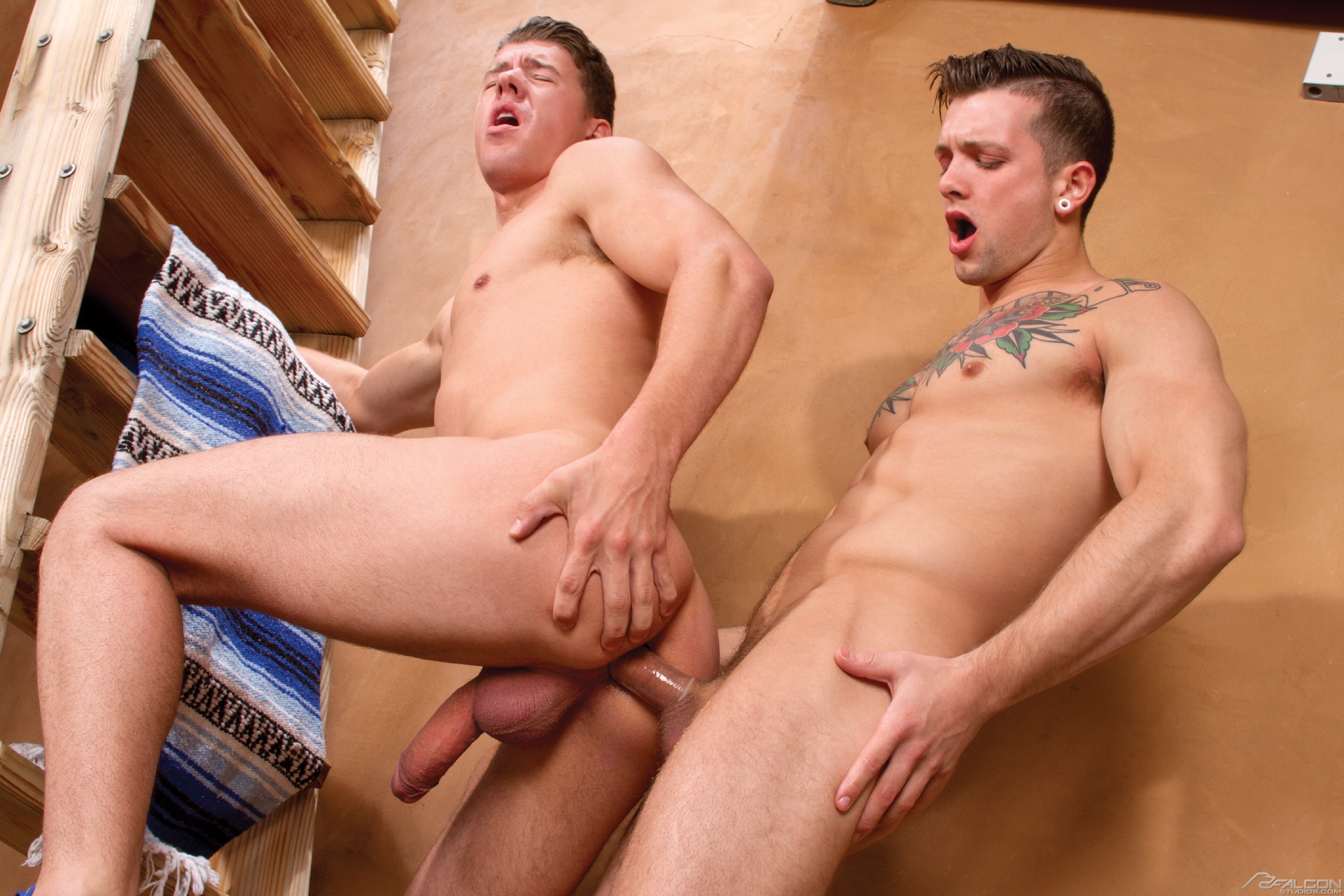 And here's more from the RealityDudes-DickDorm scene which, I have to admit, is actually…good? Most of their stuff is unwatchable, but this works. Maybe it's the presence of Tom Faulk, who makes almost anything better.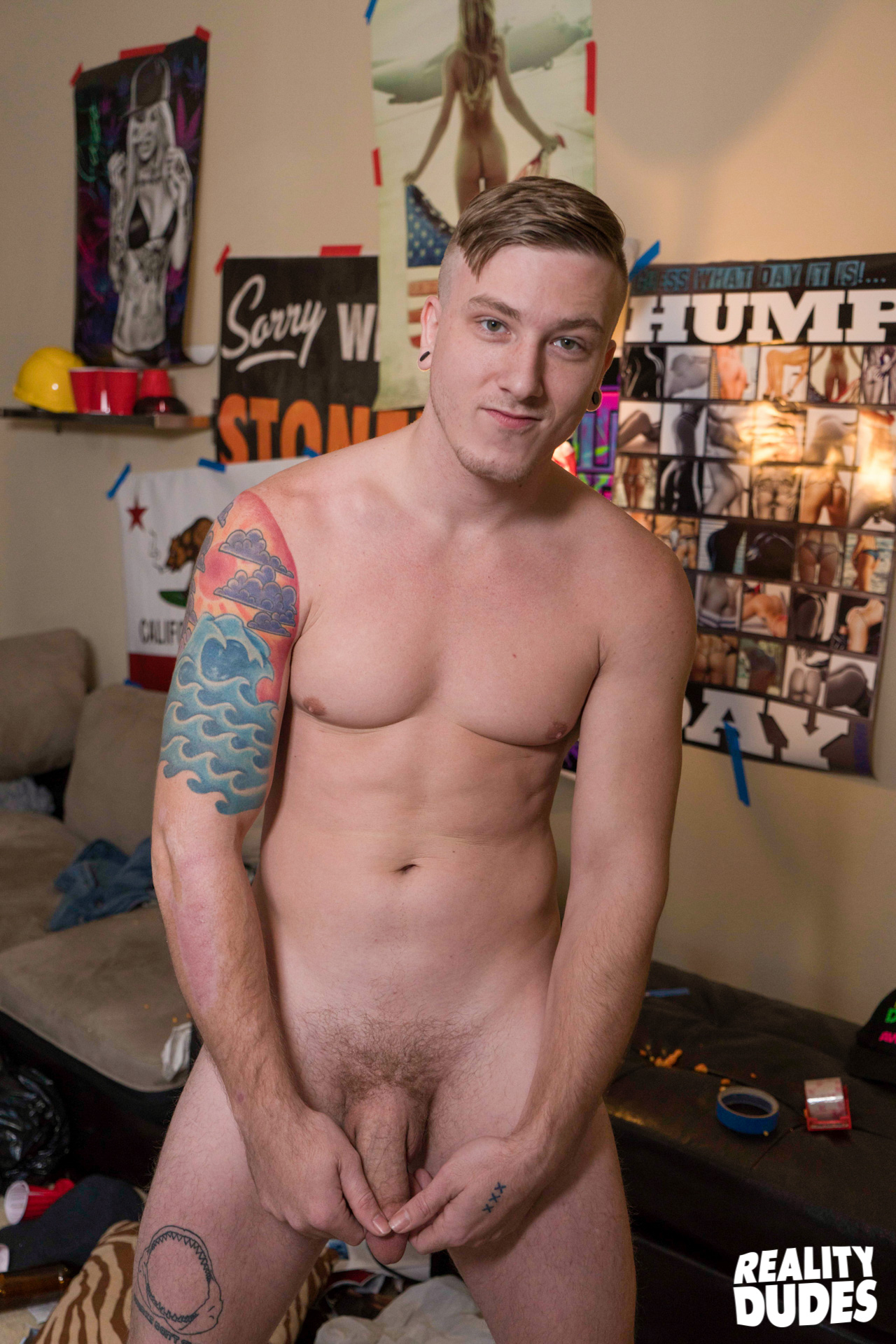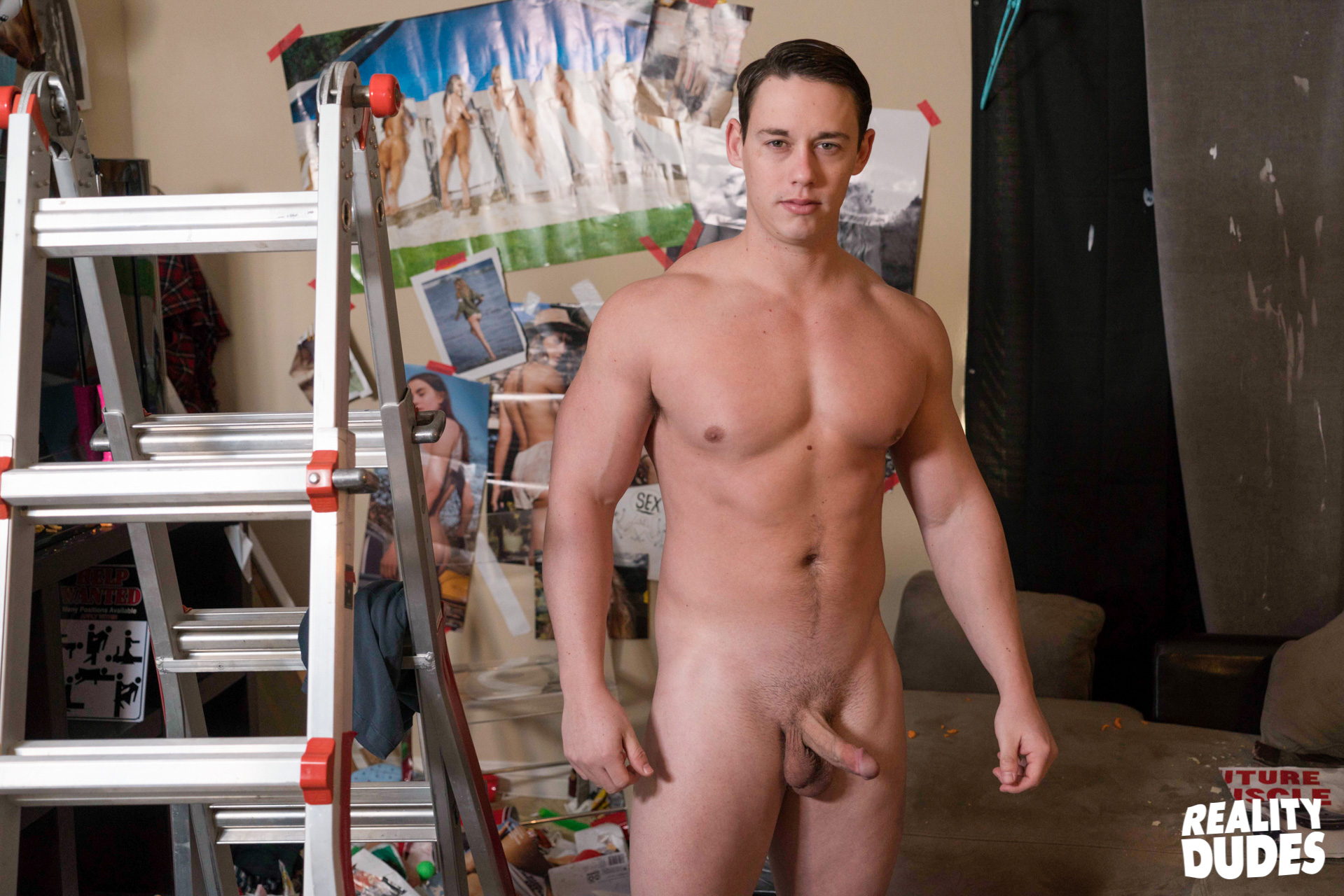 Because this scene features Tom Faulk, it obviously includes pot smoking. And, not just regular pot smoking, but pot smoking in which Tom shotguns pot smoke up the bottom's asshole. Pretty sure you can get a contact high from this.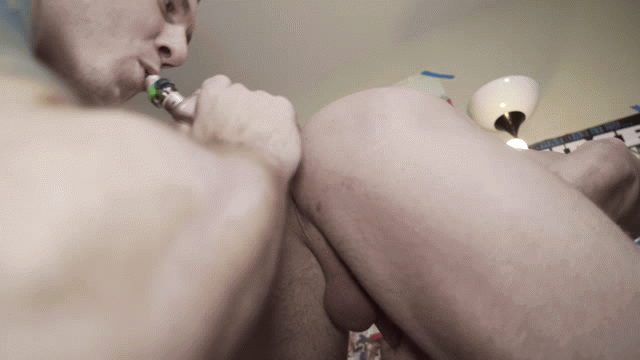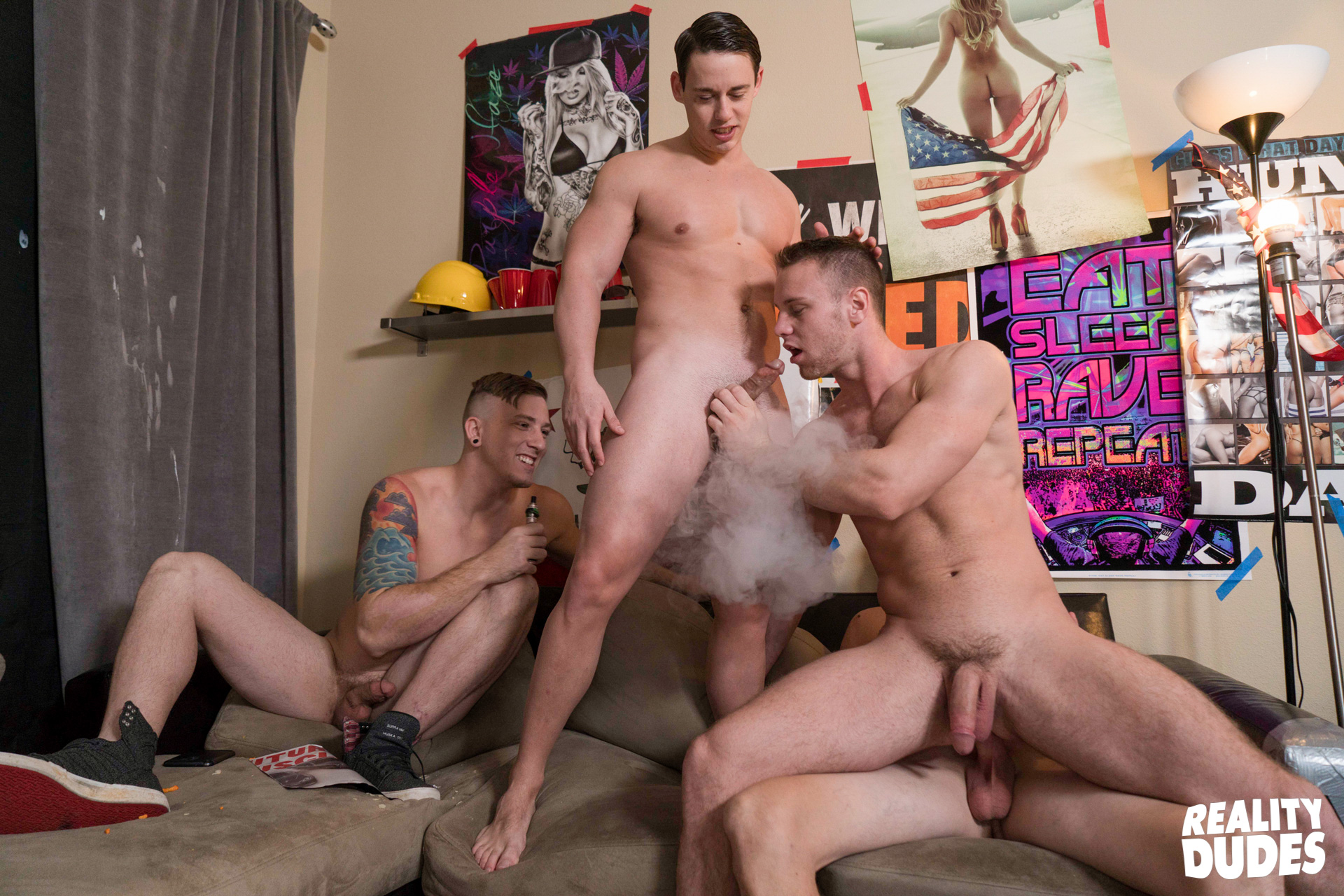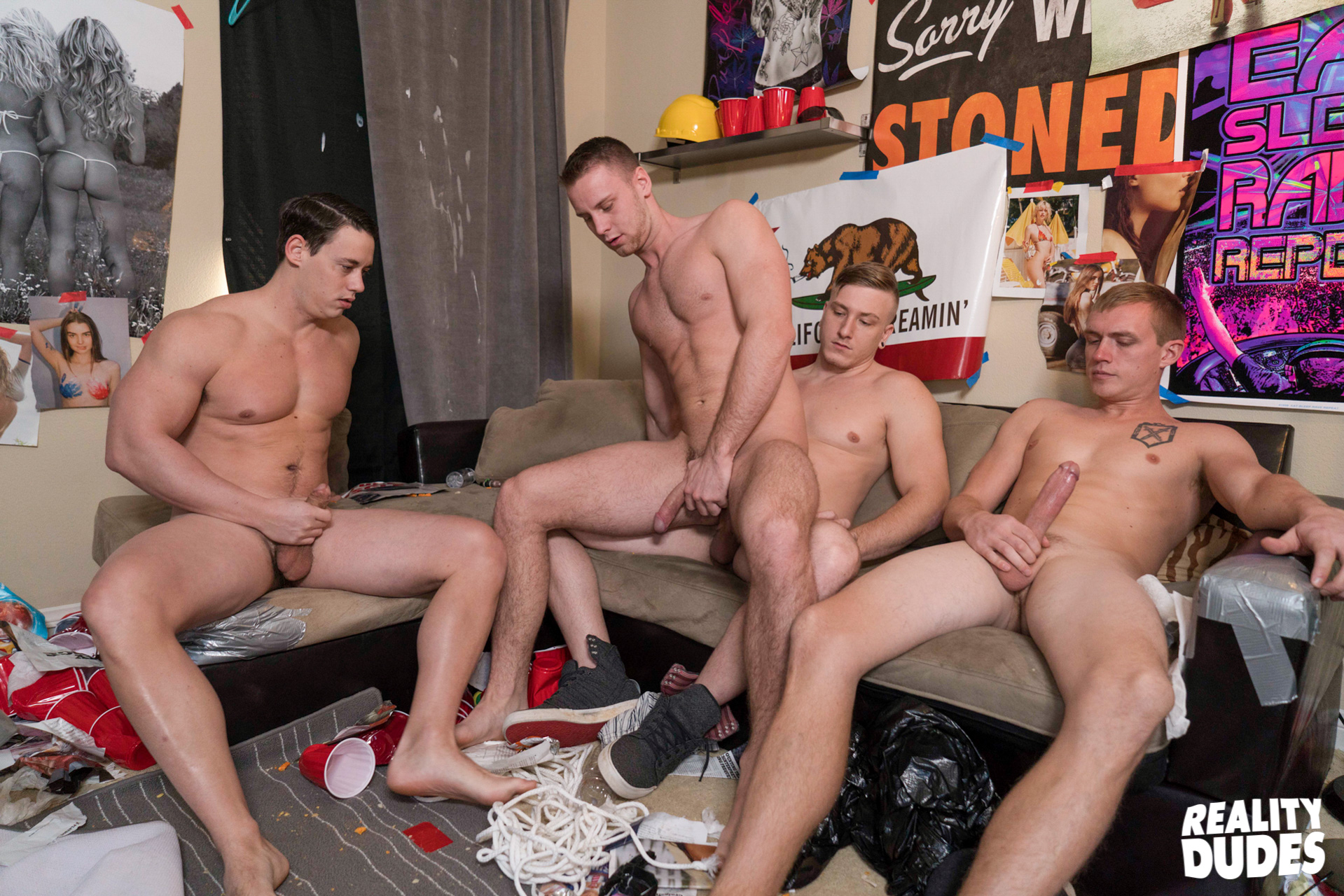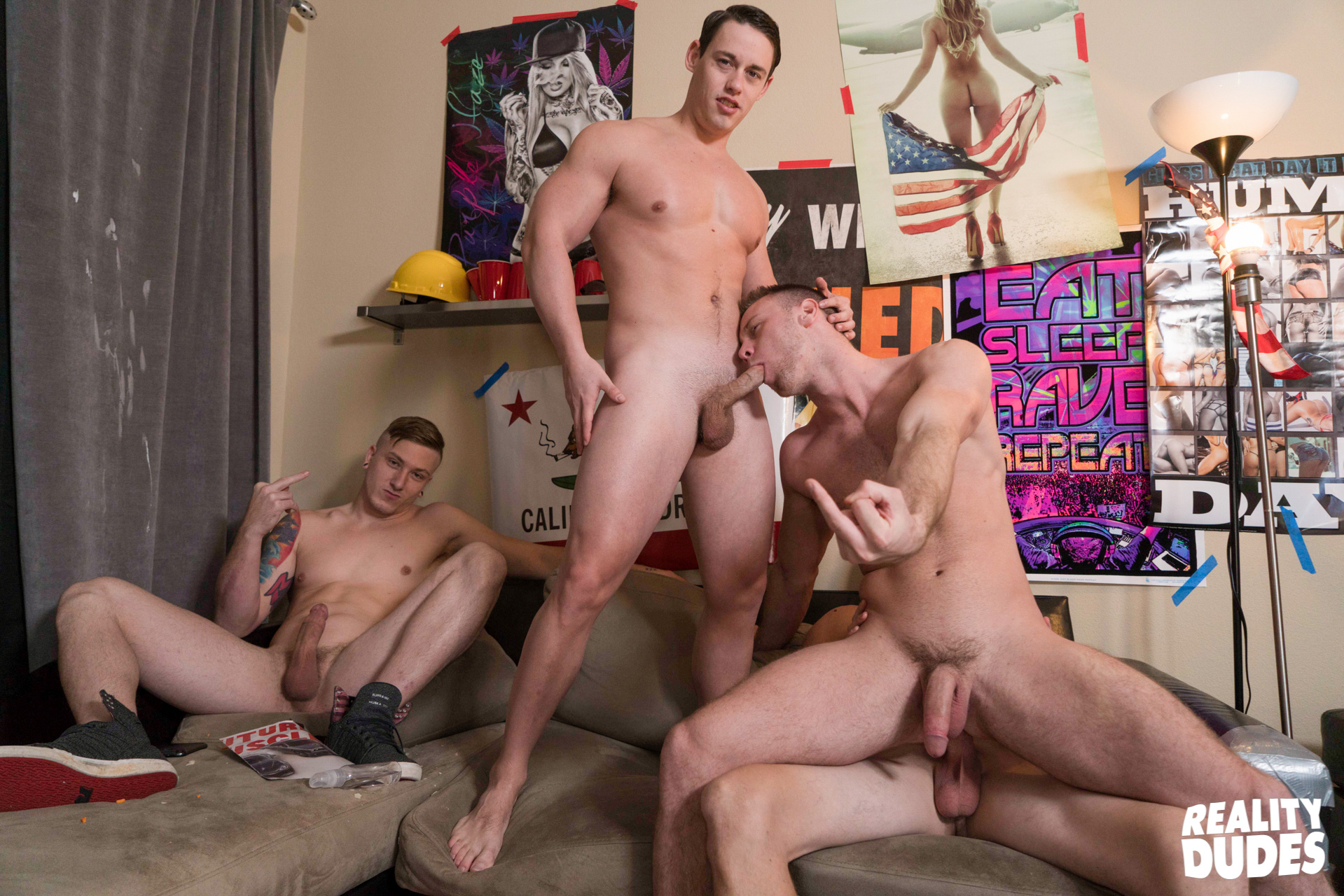 Also, because RealityDudes-DickDorm is a fake fetish site that appears to exist solely to copy FraternityX, they've busted out some poor man's duct tape (a.k.a. saran wrap) to bind the bottom to the ladder. I love seeing bareback frat bros being so crafty!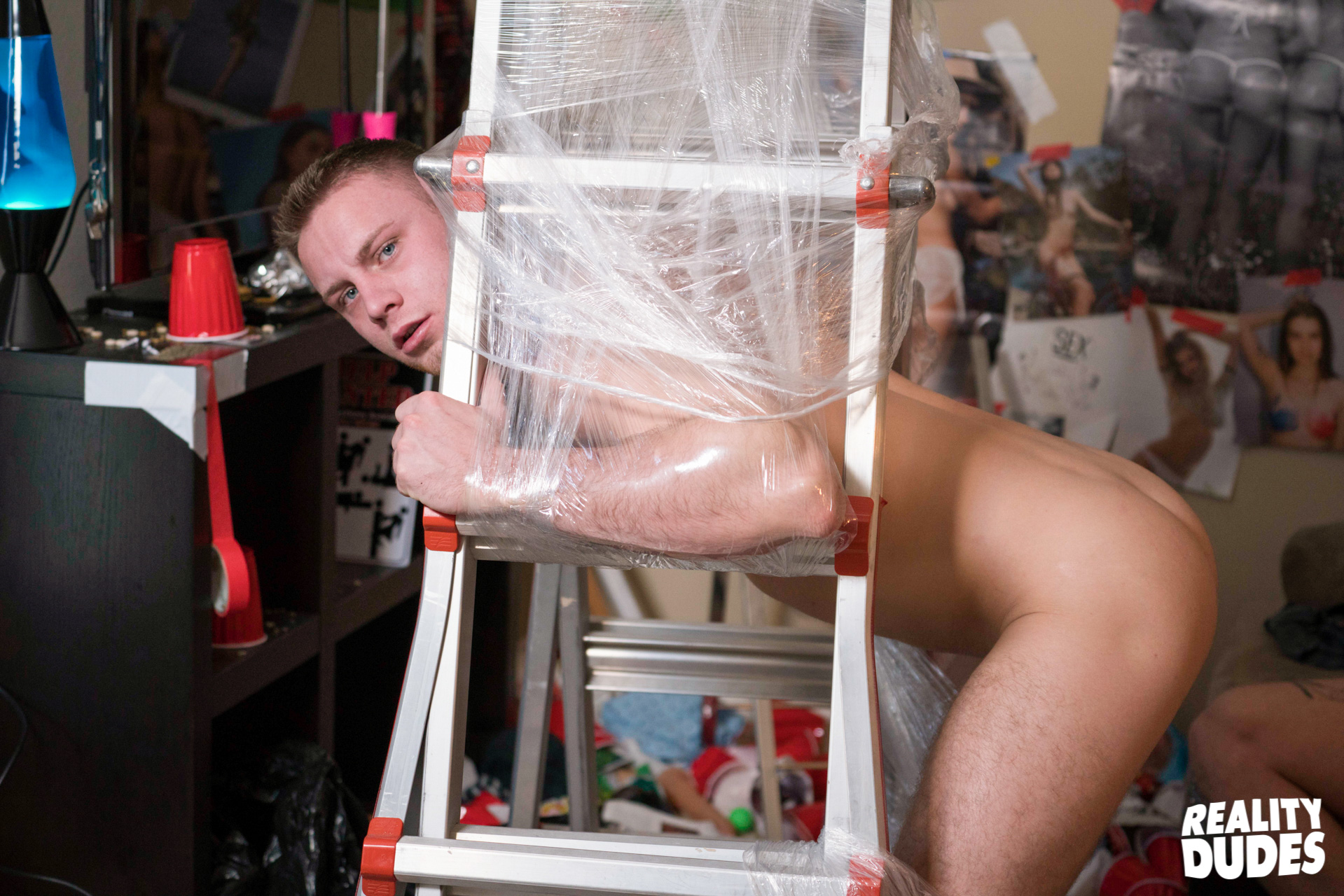 Walking under a ladder is considered bad luck, but what about getting fucked on a ladder?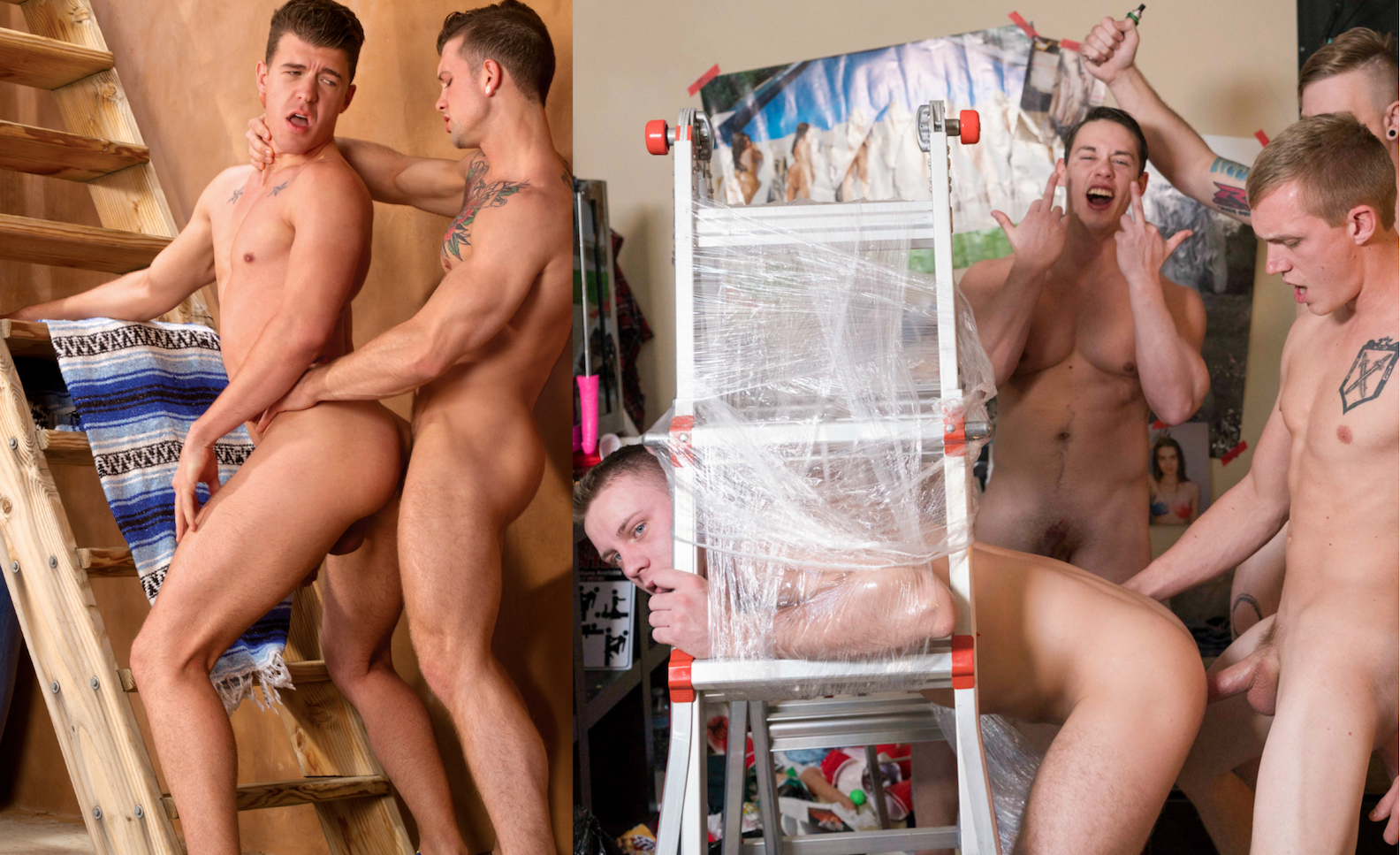 Finally, the important question: Who got fucked while hanging from a ladder better—JJ Knight or Brandon Evans?
Falcon trailer (watch full scene here):
[
Falcon: Sebastian Kross Fucks JJ Knight On A Ladder
]
RealityDudes-DickDorm trailer (watch full scene here):
[
RealityDudes/DickDorm: Tobias, Tom Faulk, And Zane Anders Fuck Brandon Evans Bareback On A Ladder
]