Ty Mitchell Welcomes Horse-Hung JJ Knight Back To GuysInSweatpants, And It's Almost Too Good To Be True?
JJ Knight's first scene since departing his exclusive contract at Falcon is at one of the best possible studios with one of the best possible scene partners, as he's fucking Ty Mitchell bareback at GuysInSweatpants. Do we even deserve a scene that looks as good as this?
Is being into height differences a fetish? I think so, because they look so hot together: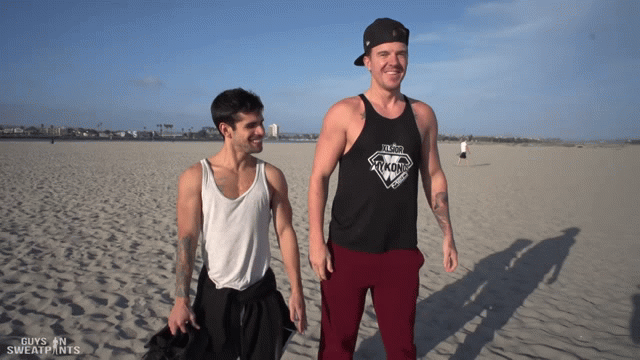 The expression of pure joy on Ty's face upon unveiling JJ's cock might be my favorite gay porn moment of 2018:
As he's proven time and again, no one can handle massive cocks quite like Ty Mitchell, and we get to see him handling (and sucking, and sitting on, and being fucked by) one of the biggest he's ever handled in this scene.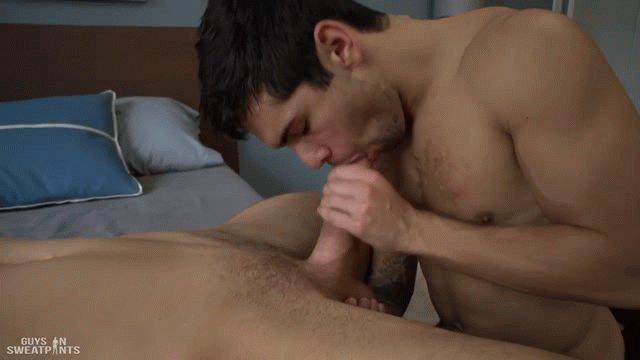 Between the pile-driving, doggy style, and stand-and-fuck positions, JJ's topping looks to be better than ever, with Ty taking every single inch, balls-deep:
The only bad news is that we have to wait until Thursday for this scene's full release (depending on when you're reading this, it might already be live here), but for now, here is the trailer (watch full scene here):
[
GuysInSweatpants: JJ Knight Fucks Ty Mitchell Bareback
]