Yes, Joel Birkin's Dick Really Is 9.8 Inches
This week's BelAmi update is another installment from their "Offensively Large" series, and once again, it doesn't get much more offensive than Joel Birkin.
When Joel informs Jon Kael that his cock is 25 centimeters, he's in disbelief. Believe it, Jon.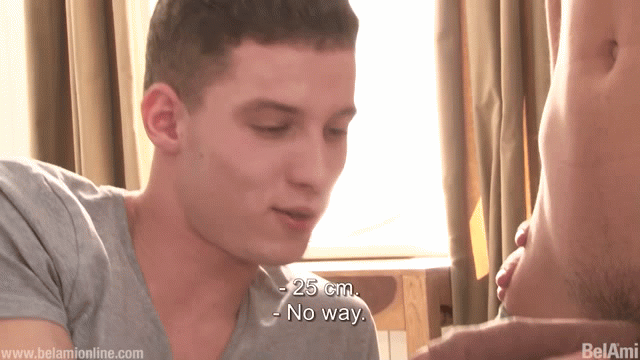 (FYI: 25 centimeters is slightly above 9.8 inches, so let's round up and just say that Joel Birkin has a 10-inch cock.)
For this update, Joel Birkin teams up with horse-hung newcomer Raf Koons to tag team Jon Kael:
What's better than a 10-inch cock? Two 10-inch cocks!
20 inches of cock is apparently two many inches for a DP, but Jon does suck and get fucked by the two 10-inch cocks simultaneously.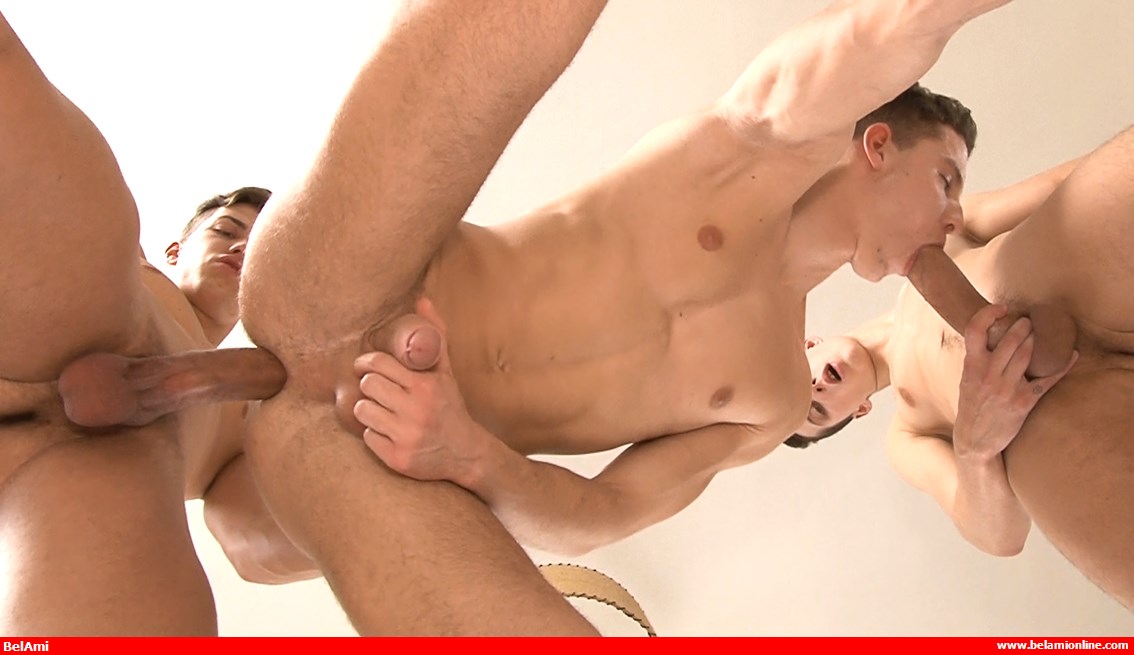 Trailer (watch full scene here):
[
BelAmi: Joel Birkin And Raf Koons Fucks Jon Kael Bareback
]