Joel Birkin Fucks Damian Chapelle Bareback In Joel's "Most Romantic Scene" Ever
We'll be seeing a lot of horse-hung gay porn star Joel Birkin this month, as BelAmi will have a new photo set and video coming next week (teaser image above), and his latest bareback duo scene is out today. It co-stars bottom Damian Chapelle, and BelAmi claims that this is Joel's "most romantic scene to date, with no words spoken":
We start today with Joel getting himself freshened up for his date with Damian Chapelle, also in the shower. This is probably Joel's most romantic scene to date, with no words spoken, Damian manages to convey every desire known to man in his looks and urging touches. While the need to be fucked is obviously very strong, it is not such an easy job for Damian to take all of Joel's huge dick, but perseverance and a gentle touch from Joel pay off and soon Damian's hungry hole is swallowing up every inch of his XL buddy.
Jerking Joel's cock with a towel is an interesting way to start, but once they leave the bathroom and get to the bed for fucking, there's a lot of chemistry between them (the kissing is very nice), and this actually is pretty romantic.
Joel is, obviously, really big, and he takes his time to make sure he's not hurting Damian too much.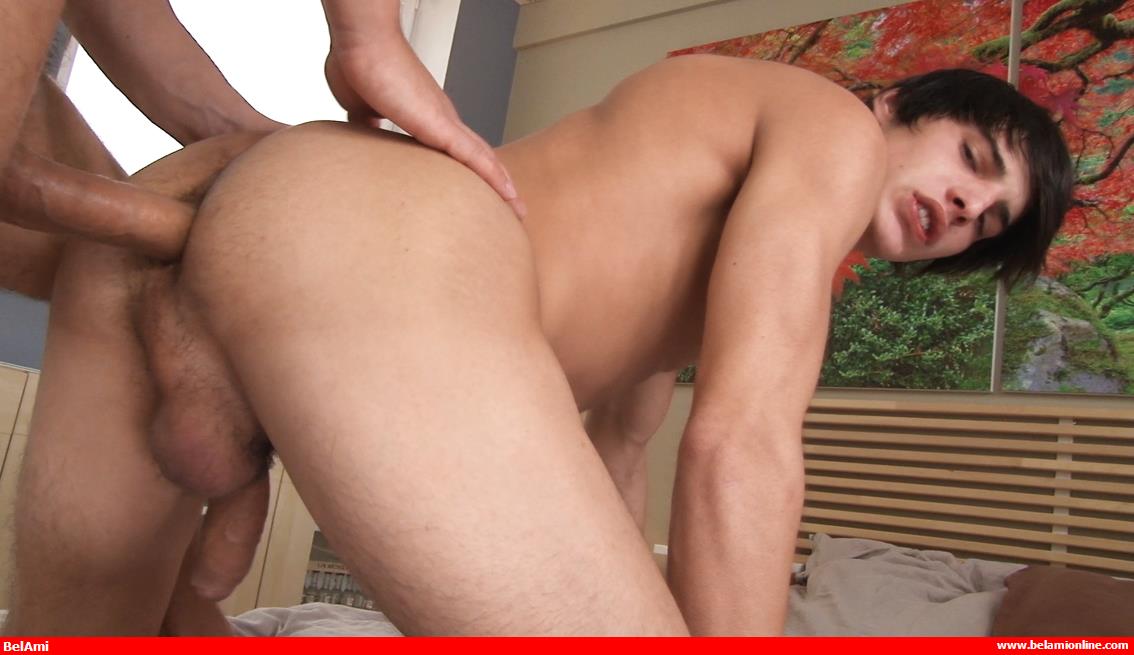 I'm not sure if that's Damian's natural hair color, but who knew the goth/emo look could still work in 2019? He's hot:
Trailer (watch full scene here):
[
BelAmi: Joel Birkin Fucks Damian Chapelle Bareback
]