Jack Harrer Rides Joel Birkin's Cock, Resulting In Simultaneous Cum Shots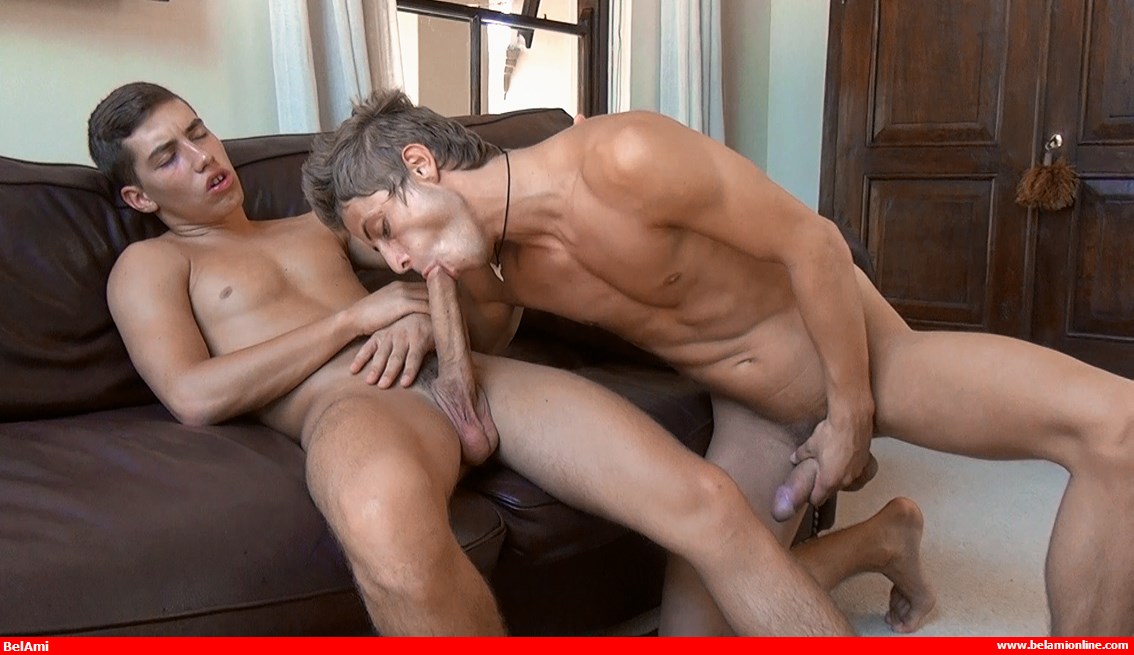 BelAmi and its partner site Freshmen have released at least 10(!) scenes featuring absurdly endowed gay porn stars Joel Birkin and Jack Harrer. From mutual j/o sessions to duos to trio to fourgies, Jack and Joel have done it all, and today, it's time for yet another duo, with Joel fucking Jack for at least the second time (there may be another duo like this that I missed, as their filmography is extensive).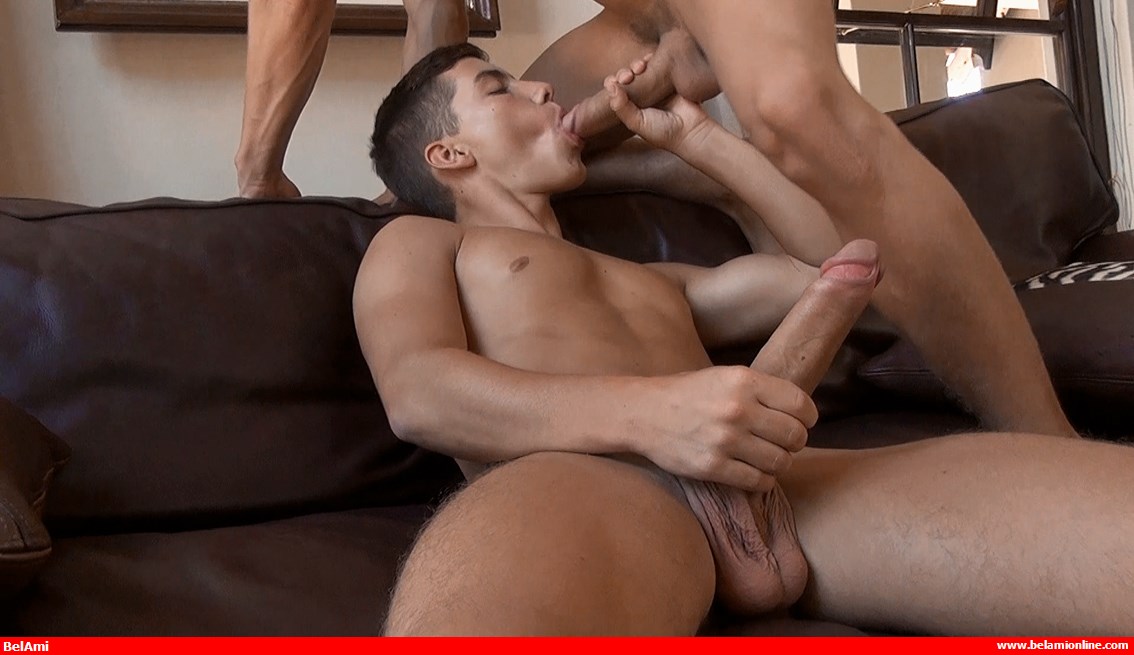 While repeat duos are sometimes pointless, I actually can't complain about this repeat. Any chance to see these cocks together again is reason for celebration.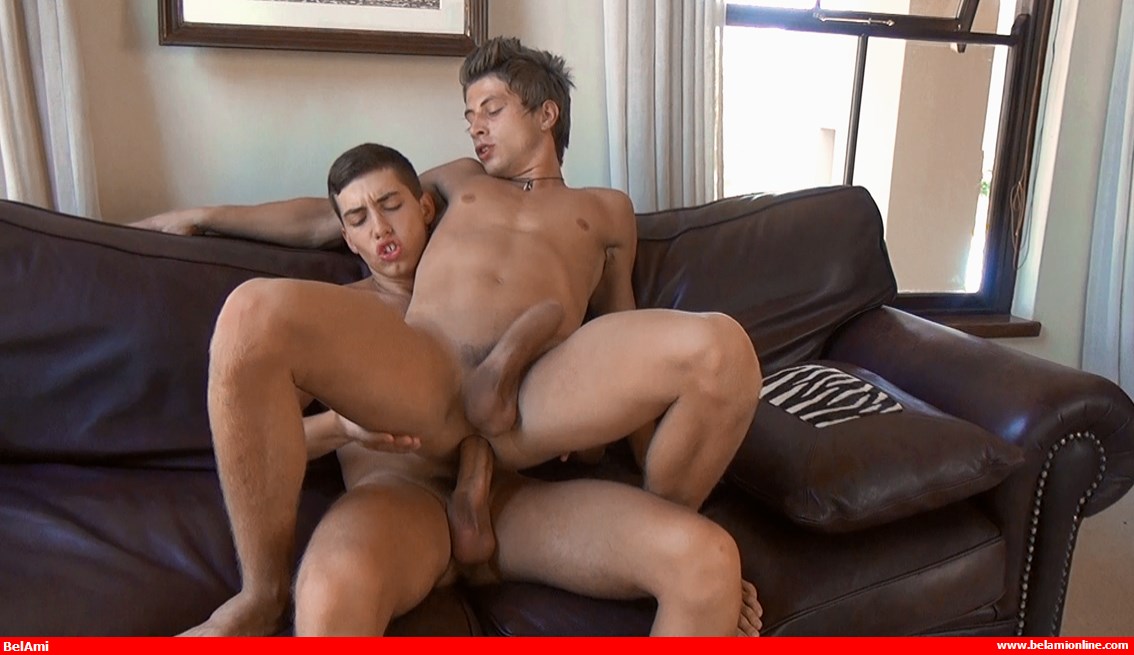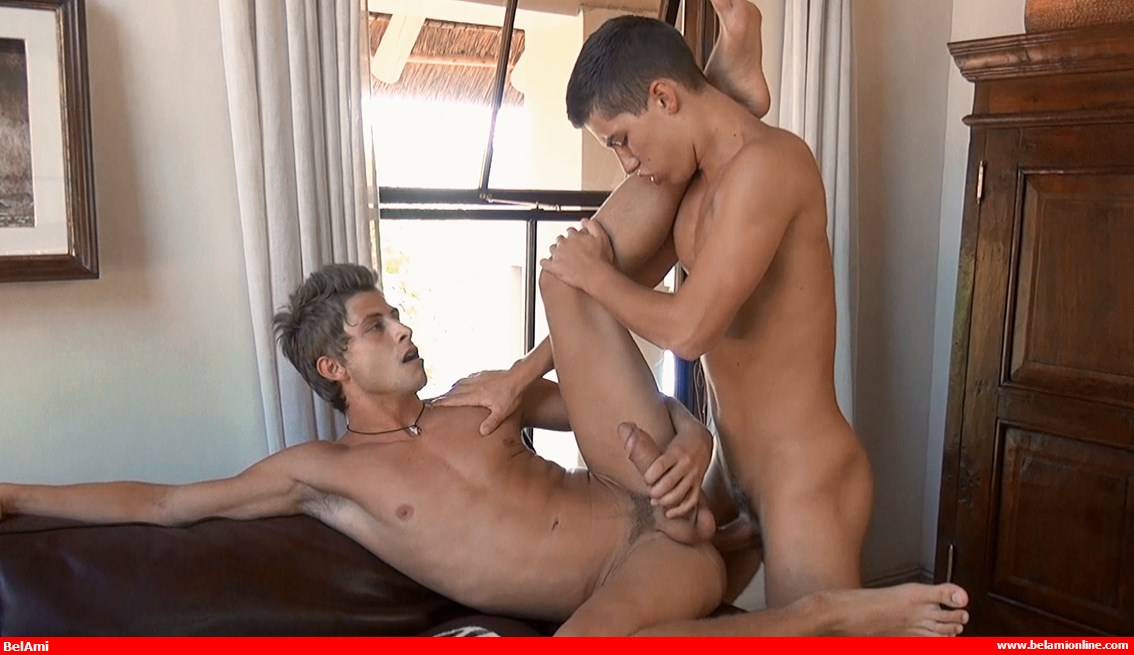 One complaint, however, is that Joel Birkin has never bottomed. This would've been a good time to have him take the plunge (or have Jack take the plunge inside Joel, as it were), but BelAmi and Joel aren't ready to go there (yet). Jack, luckily, is never afraid to take a big one: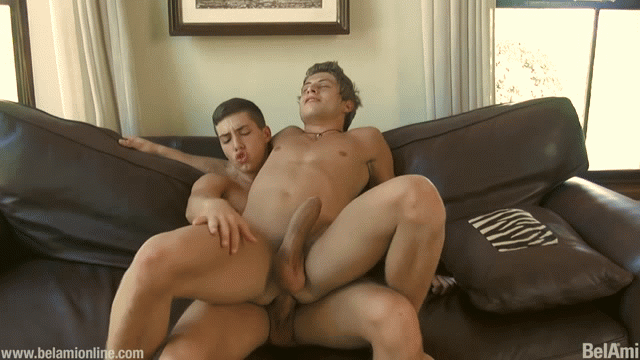 ICYMI, the first time Joel Birkin fucked Jack Harrer was on Freshmen last year:
[
Freshmen: Joel Birkin Fucks Jack Harrer
]
And today, the new JJ duo is on BelAmi. Trailer (watch full scene here):
[
BelAmi: Joel Birkin Fucks Jack Harrer Bareback
]
Note that what happens at the end of today's duo is one of the most epic things to happen in gay porn in 2017. After the fucking, Jack Harrer strokes his and Joel Birkin's cocks at the same time, and Jack's double cock-stroking results in two simultaneous cum shots, with both Joel and Jack erupting at the same time. A glimpse at the two massive cocks and the two simultaneous loads: