Sneak Peek: Gay Porn Stars Joel Birkin And Peter Annaud Suck Each Other's Giant Cocks And Fuck Bareback For The First Time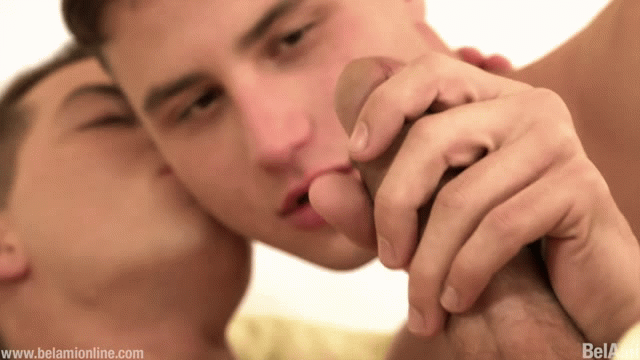 They tag-teamed the same bottoms in 2017's "Offensively Large" group scene, but enormously endowed gay porn stars Peter Annaud and Joel Birkin have never had anal sex with each other—until now. Joel Birkin and Peter Annaud's first gay sex duo—with horse-hung Joel Birkin fucking fat-cocked Peter Annaud bareback for the first time ever—is coming to BelAmi in just a few days, and here's your first sneak peek:
While Joel's dick is longer than Peter's, Peter's dick is certainly thicker than Joel's. So, whether you prefer extra long dicks or extremely thick dicks, there is a dick for you in this scene. My god, this is just so much fucking dick: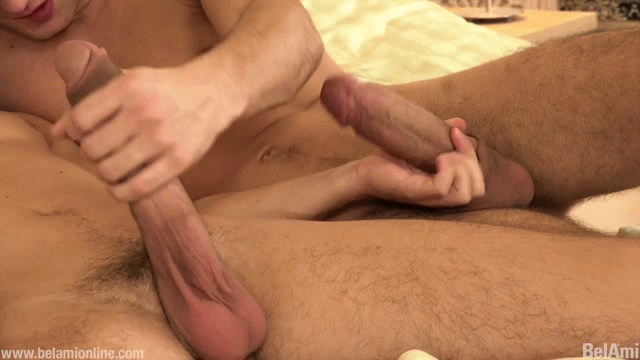 Both Joel Birkin and Peter Annaud have been performing on BelAmi for several years (Joel since 2012, and Peter since 2014), but they've never gone one-on-one before. And while Peter has bottomed for big dicks before, perhaps he wasn't quite ready to be fucked by the man with the biggest dick at BelAmi (Joel's dick is said to be 10.5 inches long) until now. Based on the look of joy on Peter's face as Joel slides his cock inside of him, this looks to have been well worth the wait:
Yasssssss!!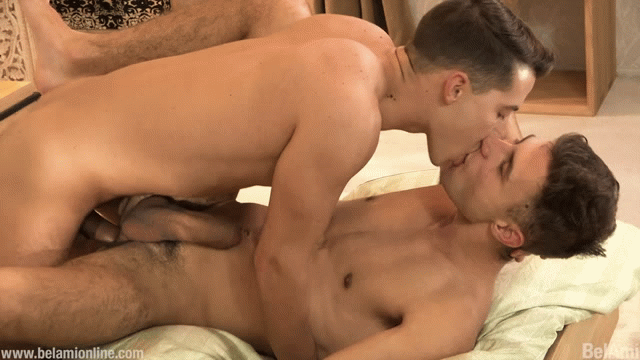 This must've felt really good, because Joel fucks the cum out of Peter near the end of the scene: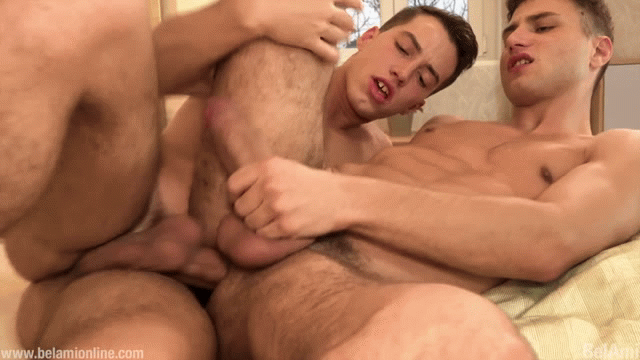 Size queens around the world prepare to unite, praise the lord, jerk off, and bust nuts all next week when this scene goes live on BelAmi. Here's the trailer (watch full scene here after August 11th):
[
BelAmi: Joel Birkin Fucks Peter Annaud Bareback
]
If you can't wait till next week, you can always watch Joel and Peter's "Offensively Large" orgy from 2017, where they both fucked Dylan Magure and Orri Aasen (watch full scene here):
[
BelAmi: Joel Birkin And Peter Annaud In "Offensively Large"
]