Raphael Nyon And Danny Defoe Walk In On Big-Dicked Joel Birkin Jerking Off, And You'll Never Believe What Happens Next
Joel Birkin was on a nearly year-long hiatus until this past March when he returned to BelAmi, and he's been on a roll ever since. And by "on a roll," I of course mean "obliterating asses left and right" with his 10-inch cock.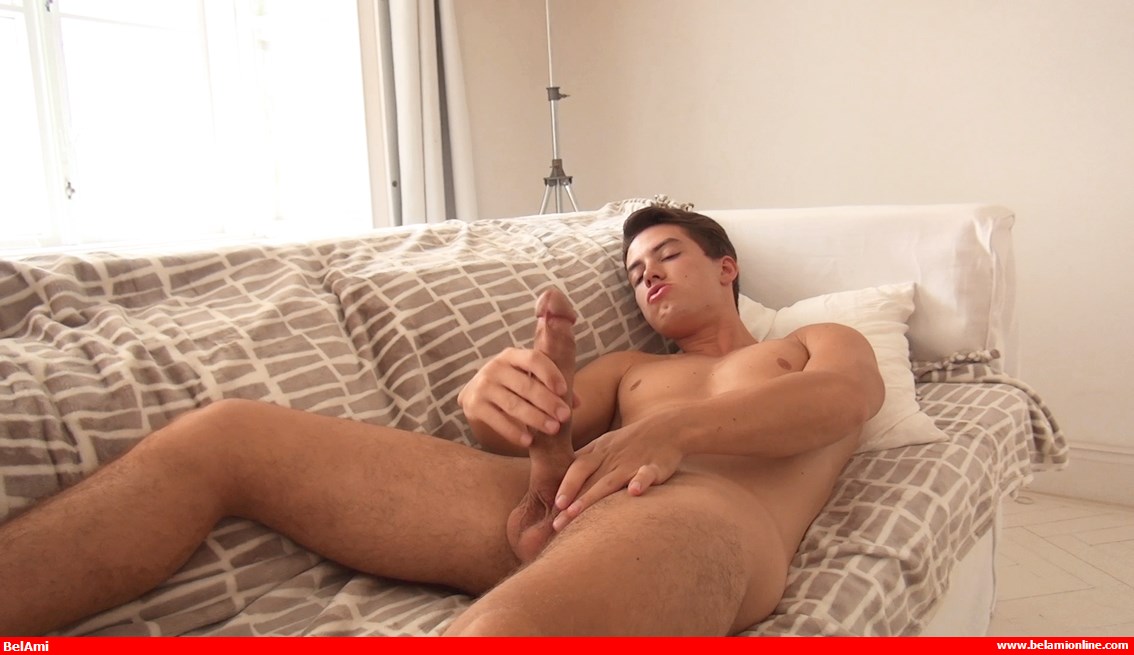 Big Joel is at it again today, but this time he has a tag-team co-star by way of Danny Defoe, and the lucky bottom for Joel and Danny is monster cock-loving twunk Raphael Nyon.
Before the fucking, Raphael and Danny walk in on Joel stroking his piece, and you'll never guess what happens next. Actually, I guess since I wrote "before the fucking," I already gave away the surprise. Damn it.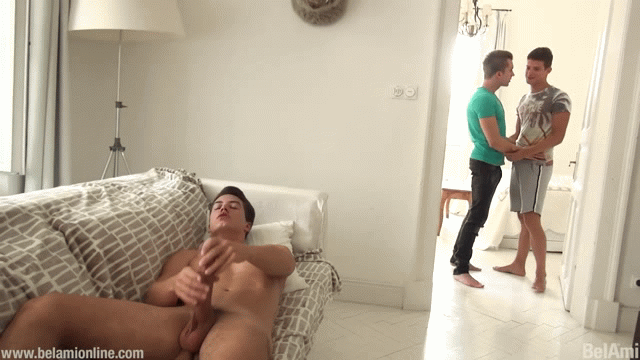 More photos:
I love that Joel's dick is so long, it literally stretches across two people's faces while they're both sucking on it.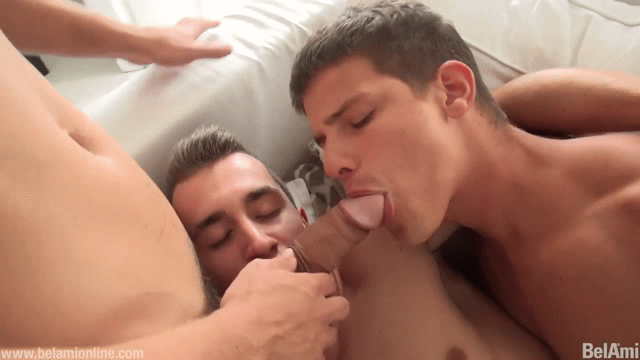 Raphael is put through the wringer in this tag-team session, bouncing up and down on Joel before being fucked upside down and backwards.
The hottest moment comes near the end, when Danny fucks the cum out of Raphael: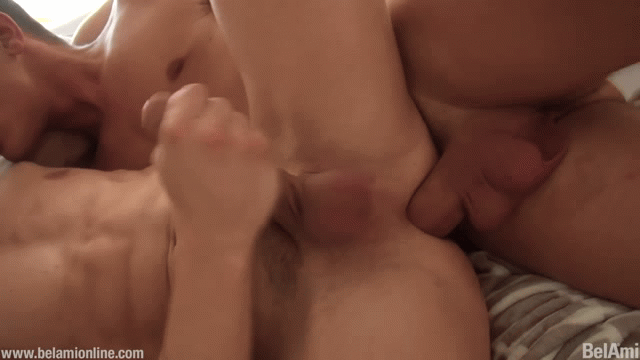 Joel cums all over both his co-stars at the very end, and here's the trailer (watch full scene here):
[
BelAmi: Joel Birkin And Danny Defoe Fuck Raphael Nyon Bareback
]