Joey Mills And Cameron Parks Have A Kinky Fuckfest In "Virgin Kink"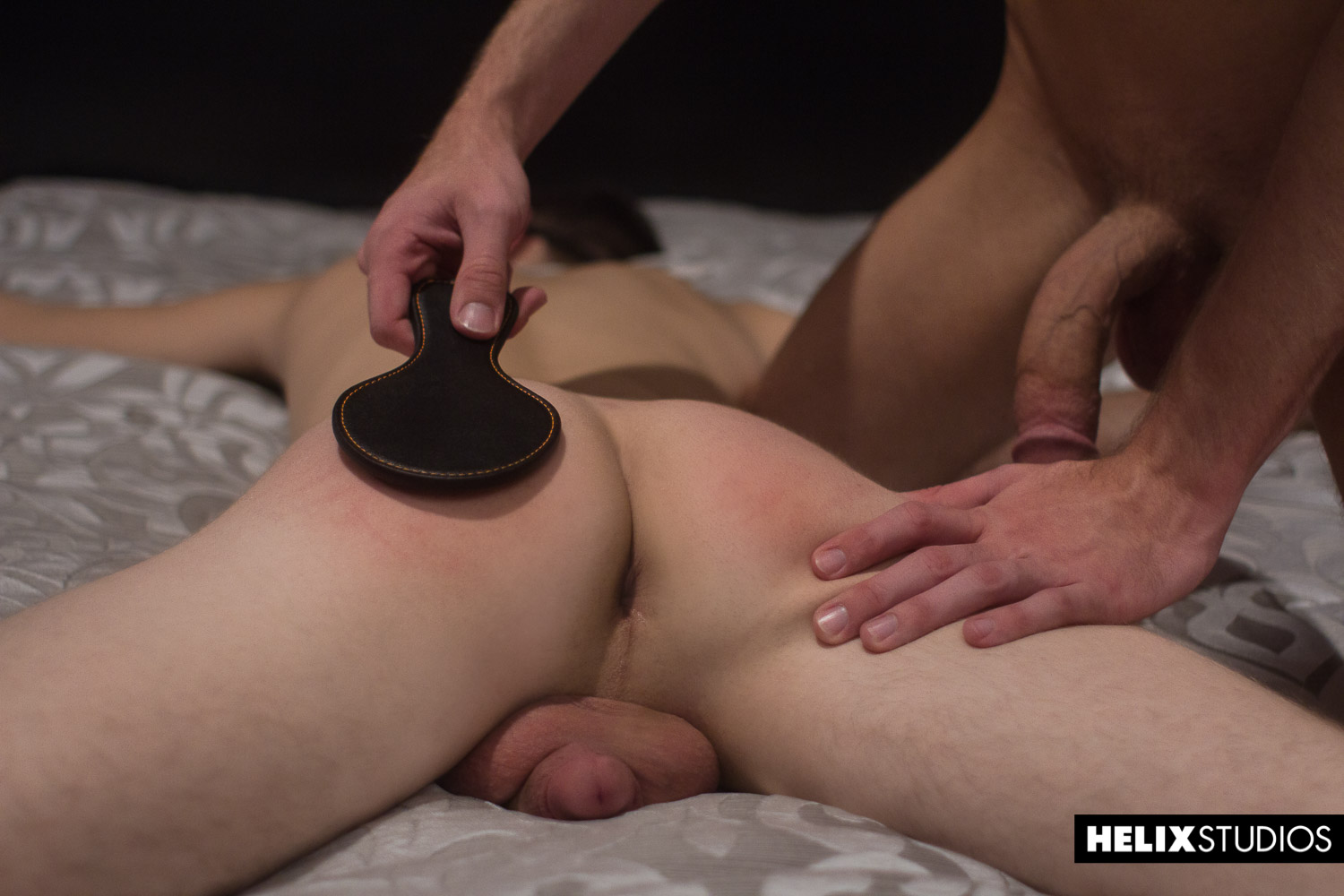 Ropes, spanking, gags, chains, blindfolds, humiliation, and bondage is not something I'd expect to see in a Helix scene, and yet…it works?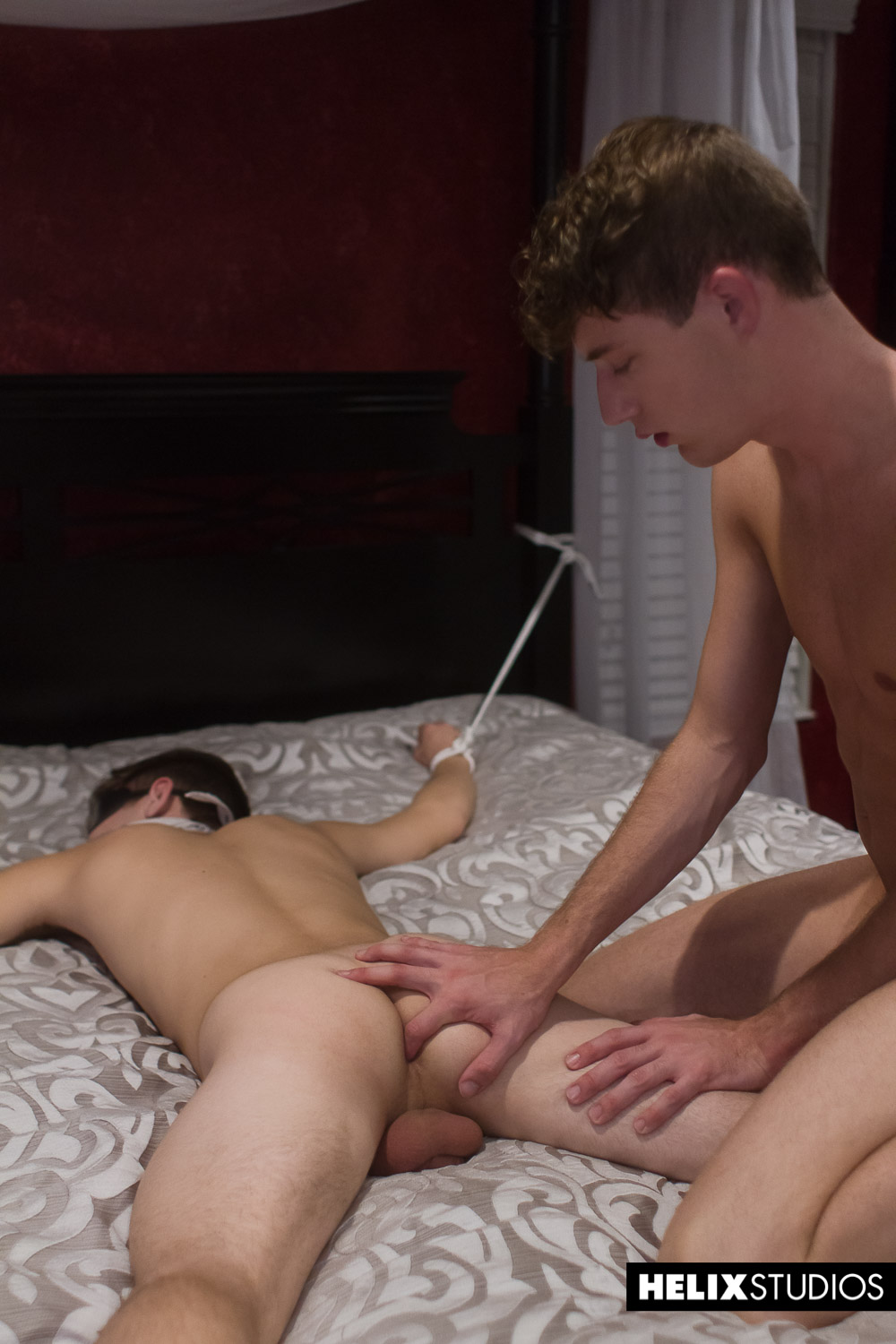 The chemistry between real-life friends Cameron Parks and Joey Mills is probably what makes this work so well. They're fully comfortable with each other and used to getting into all kinds of hijinks together off-camera, and that comes across here.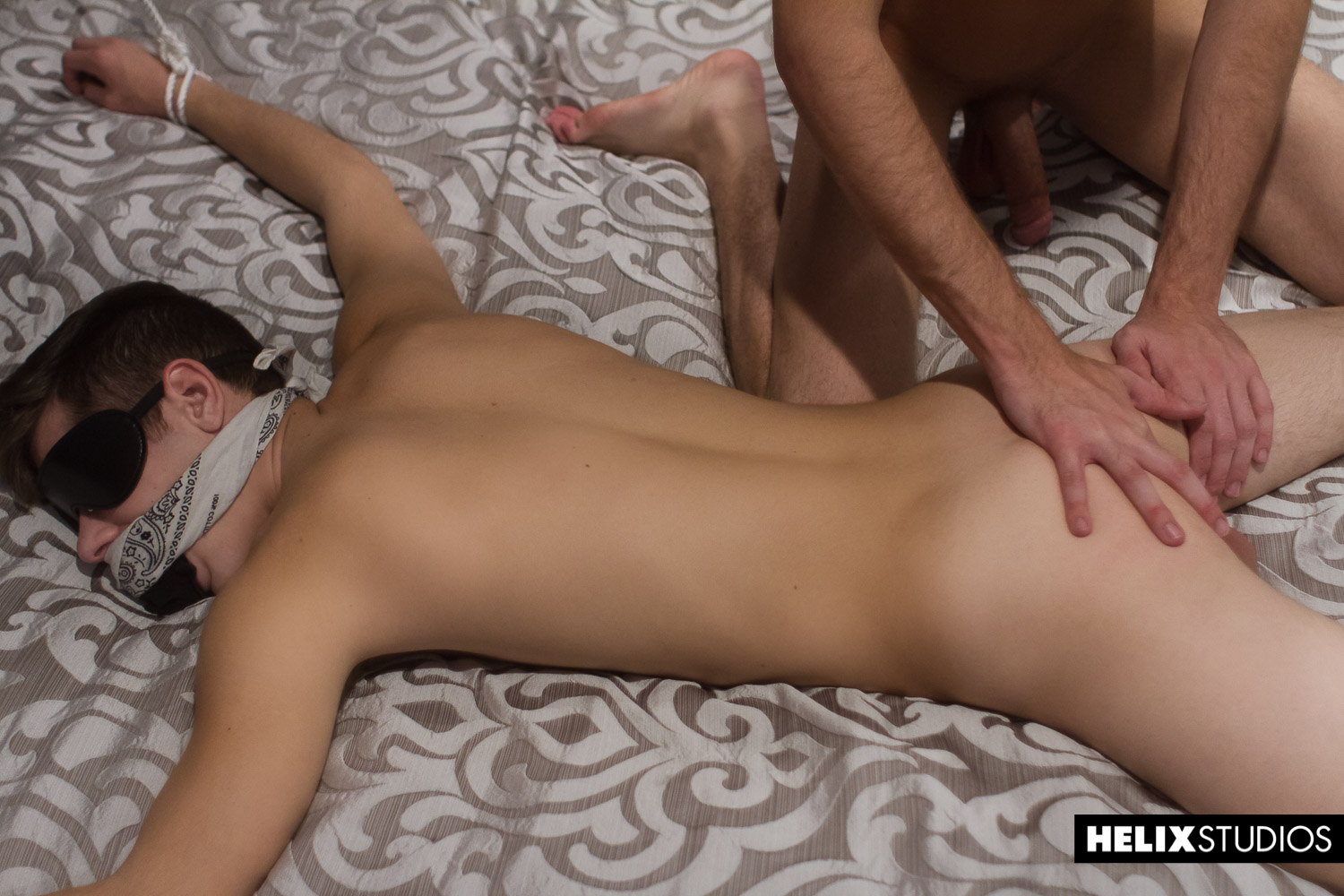 This could've come off corny or fake (and at times, it does—but that works, too, because it's so funny), but it never goes too over the top. And when they finally get around to the fucking, that fucking is great, and it's nice to see Parks and Mills finally paired up.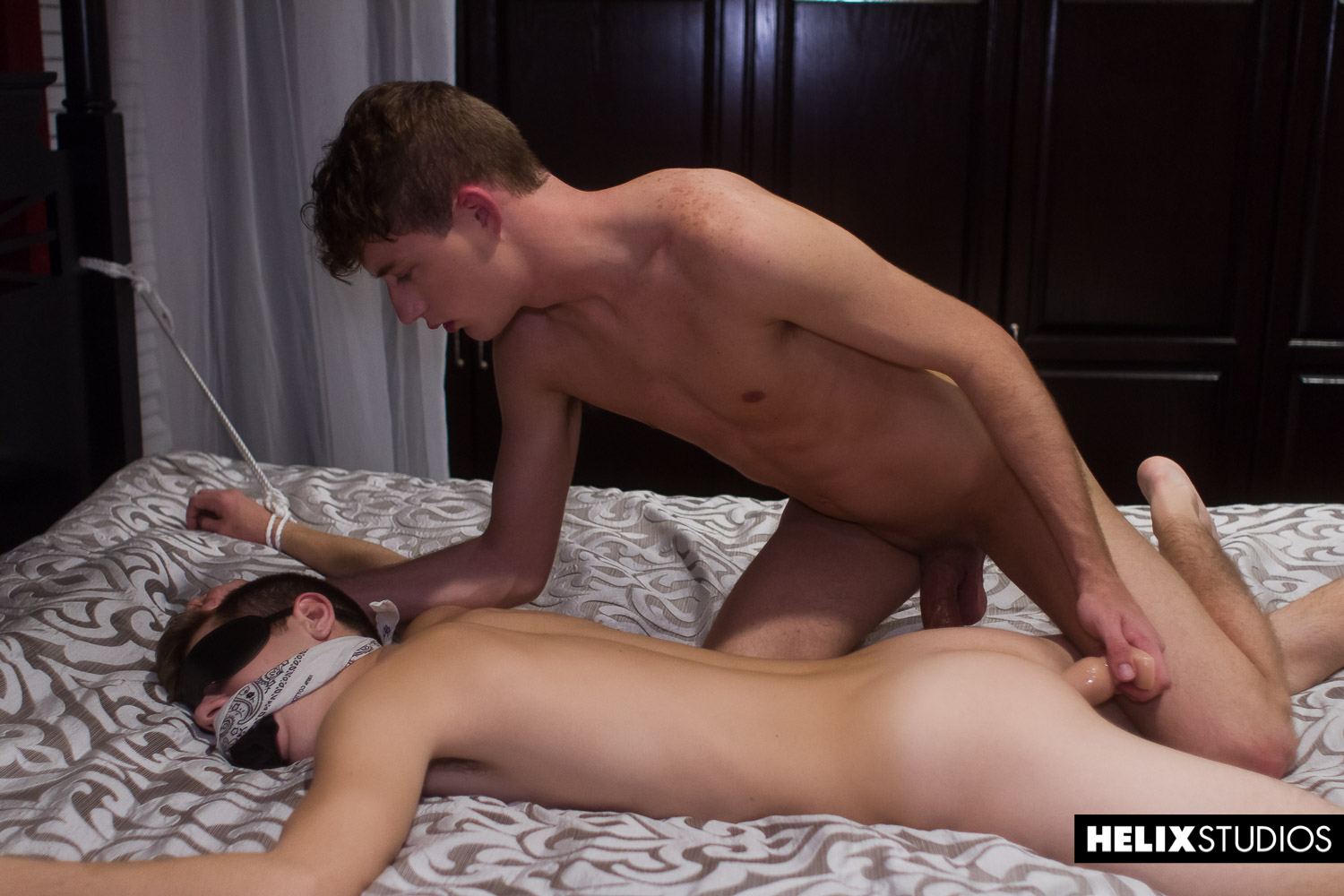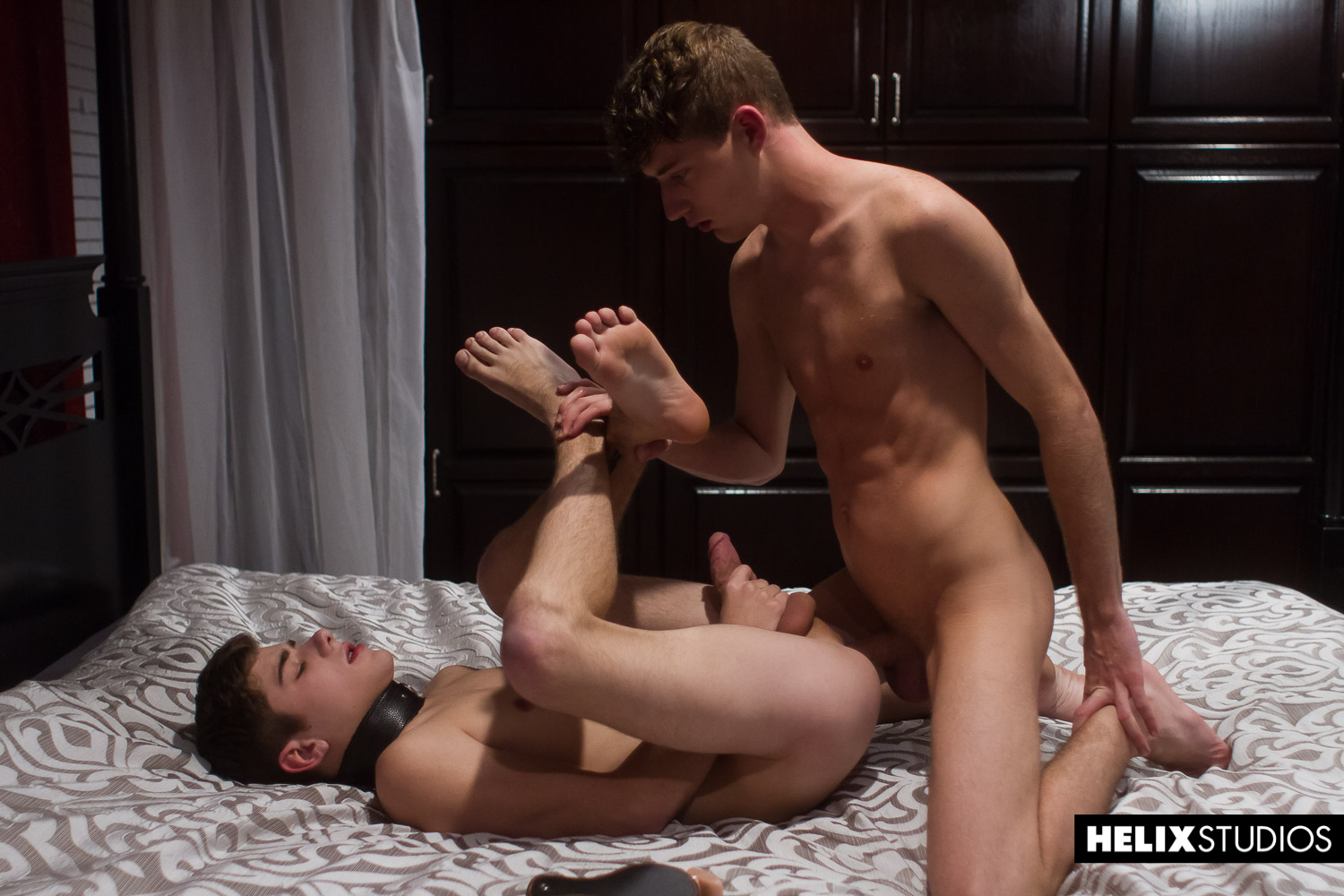 The kink aspect here is actually pulled from a real-life experience, which Joey Mills explains at the beginning of the scene. Trailer (watch full scene here):
[
Helix: Cameron Parks Fucks Joey Mills Bareback
]