To Prove He's Not Jealous, Joey Mills Instigates A Three-Way Fuckfest With Angel Rivera And Corbin Colby In Vegas Nights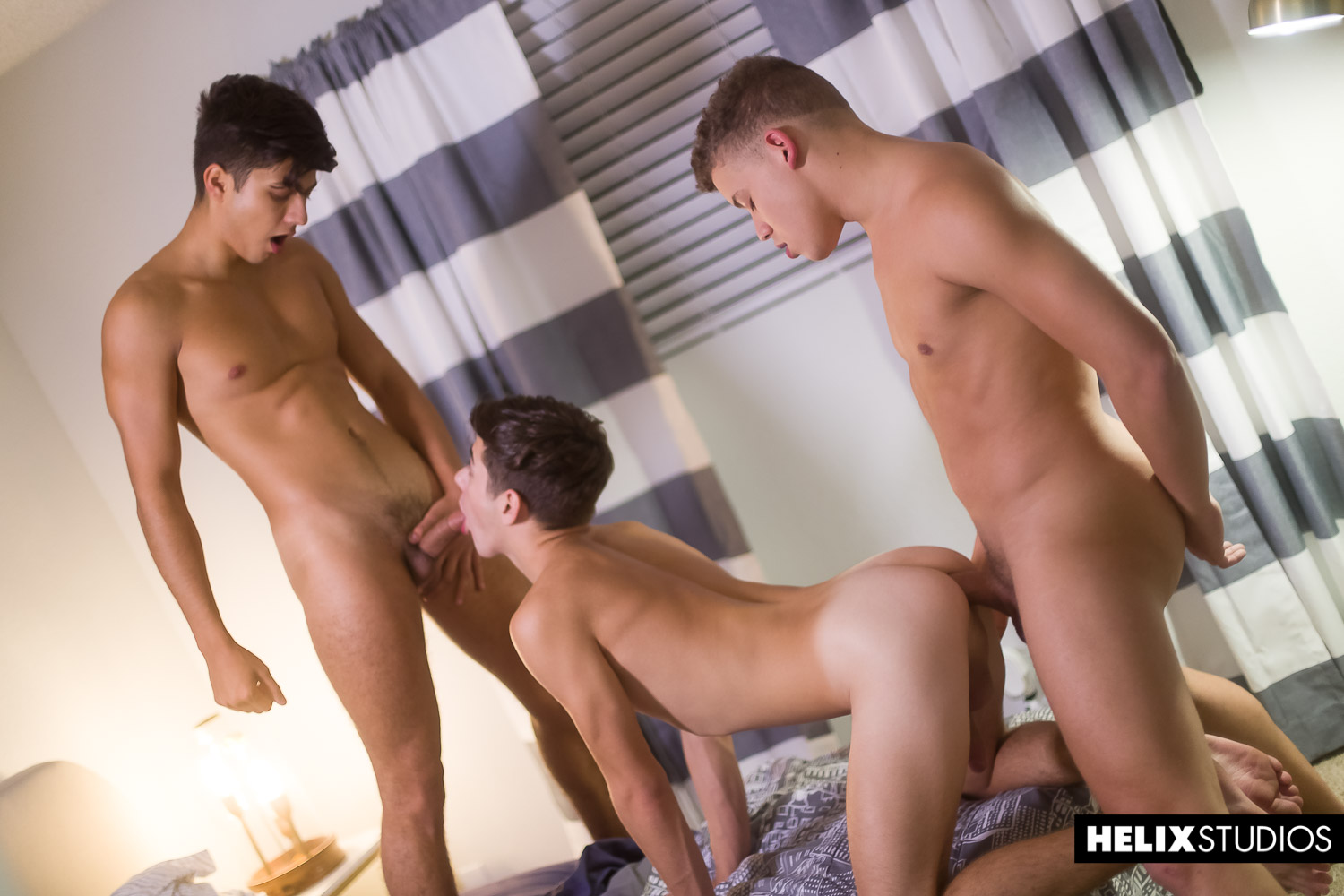 Helix's Vegas Nights continues today with three of the studio's most popular performers: Joey Mills, Corbin Colby, and Joey's real-life boyfriend, Angel Rivera. Art imitates life in this three-way, as Joey and Angel play characters who are boyfriends in the scene. The twist is that Corbin plays Angel's ex-boyfriend, and when Joey sees how hot he is, he asks Angel if they can have a three-way with him. With a face like Joey's, how could Angel say no?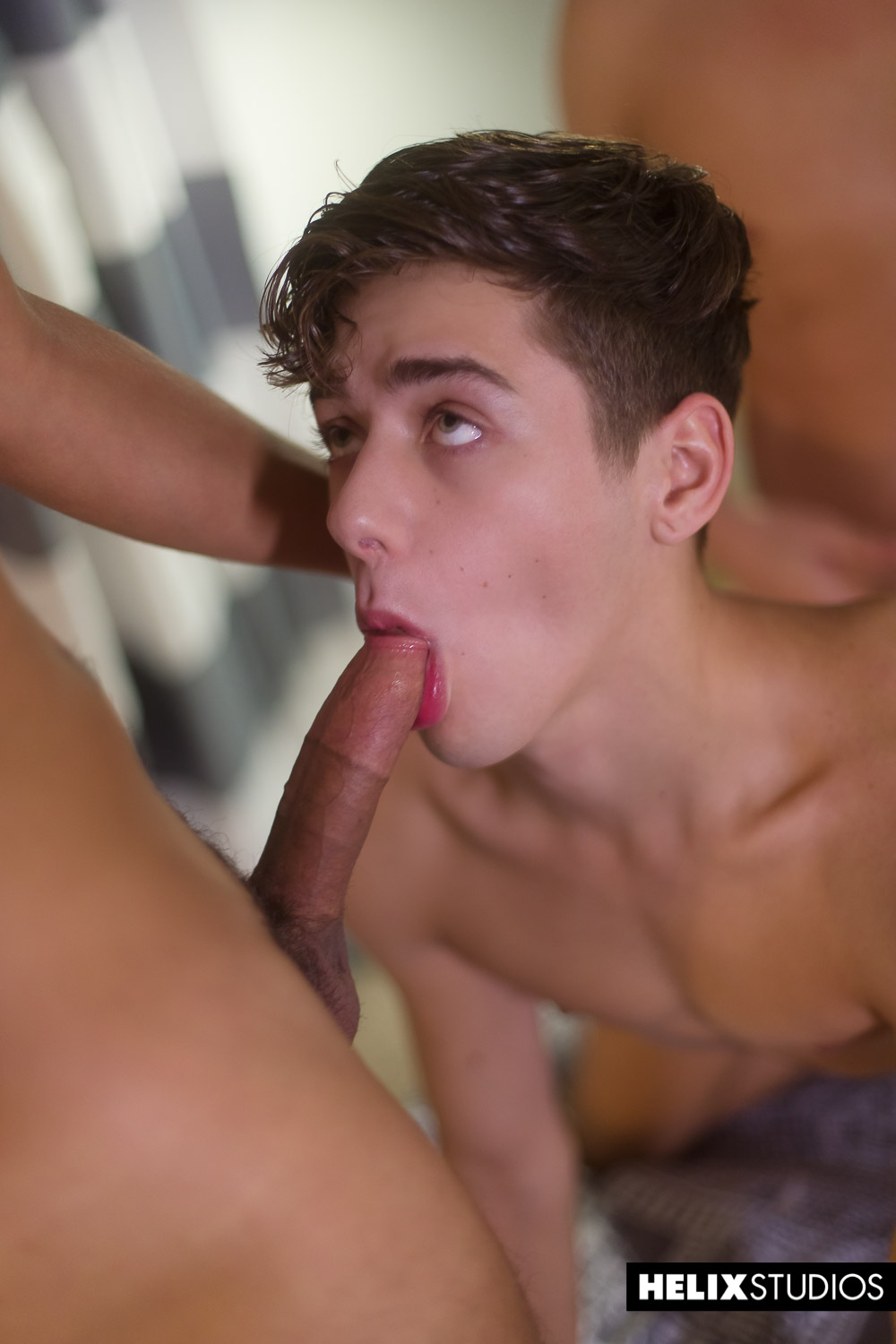 This is a fictional scenario, but I think we all know gay couples IRL who have done this with one of their ex-boyfriends (and, I think I did this myself at least once when I was in my 20's)? Yet another reason why being gay is much better than being straight, as it affords you so many more fun opportunities. Via Helix:
Jealous much? Joey Mills claims he's cool with his boyfriend, Angel Rivera, checking out the hot dancers at the club, even when they realize one of the gorgeous go-go guys is Angel's ex, Corbin Colby. To prove how unfazed he is, Joey suggests a threesome. Surprised but game, Angel asks Corbin if he wants to chill.
As far as who fucks whom and who takes the loads: Corbin and Angel take turns fucking Joey, Corbin fucks Angel and cums in his ass, Joey cums in Corbin's mouth, and Angel cums in Joey's mouth, so everyone gets a taste of everyone, and each of the cum shots are big.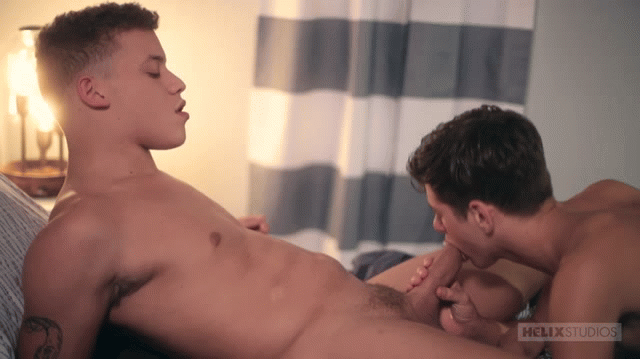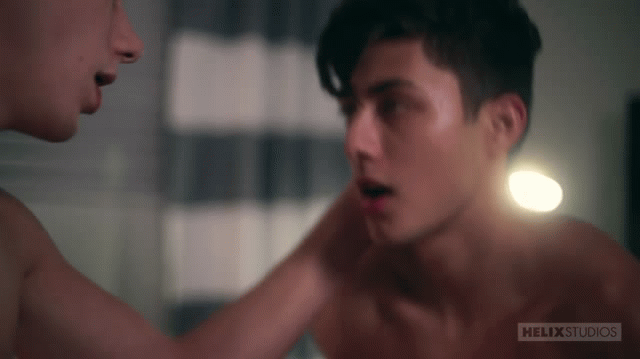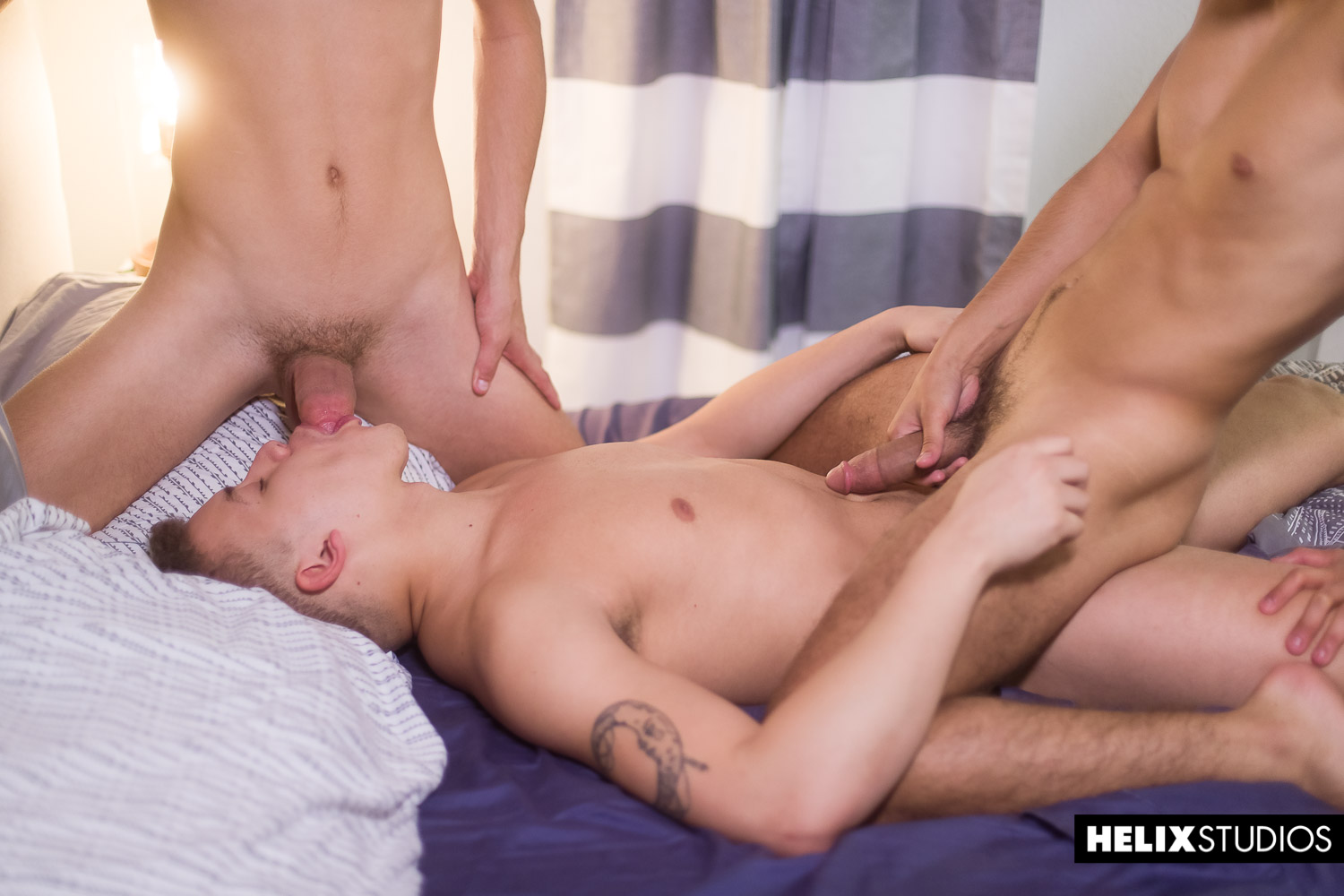 Trailer (watch full scene here):
[
Helix: Corbin Colby, Angel Rivera, And Joey Mills Bareback Three-Way
]