Johnny Donovan Is Finally Bottoming In The "Cocky Coach" Finale
We've seen him topping in all the previous episodes of "Cocky Coach," but now Johnny Donovan gets to show off his powerbottoming skills in the finale.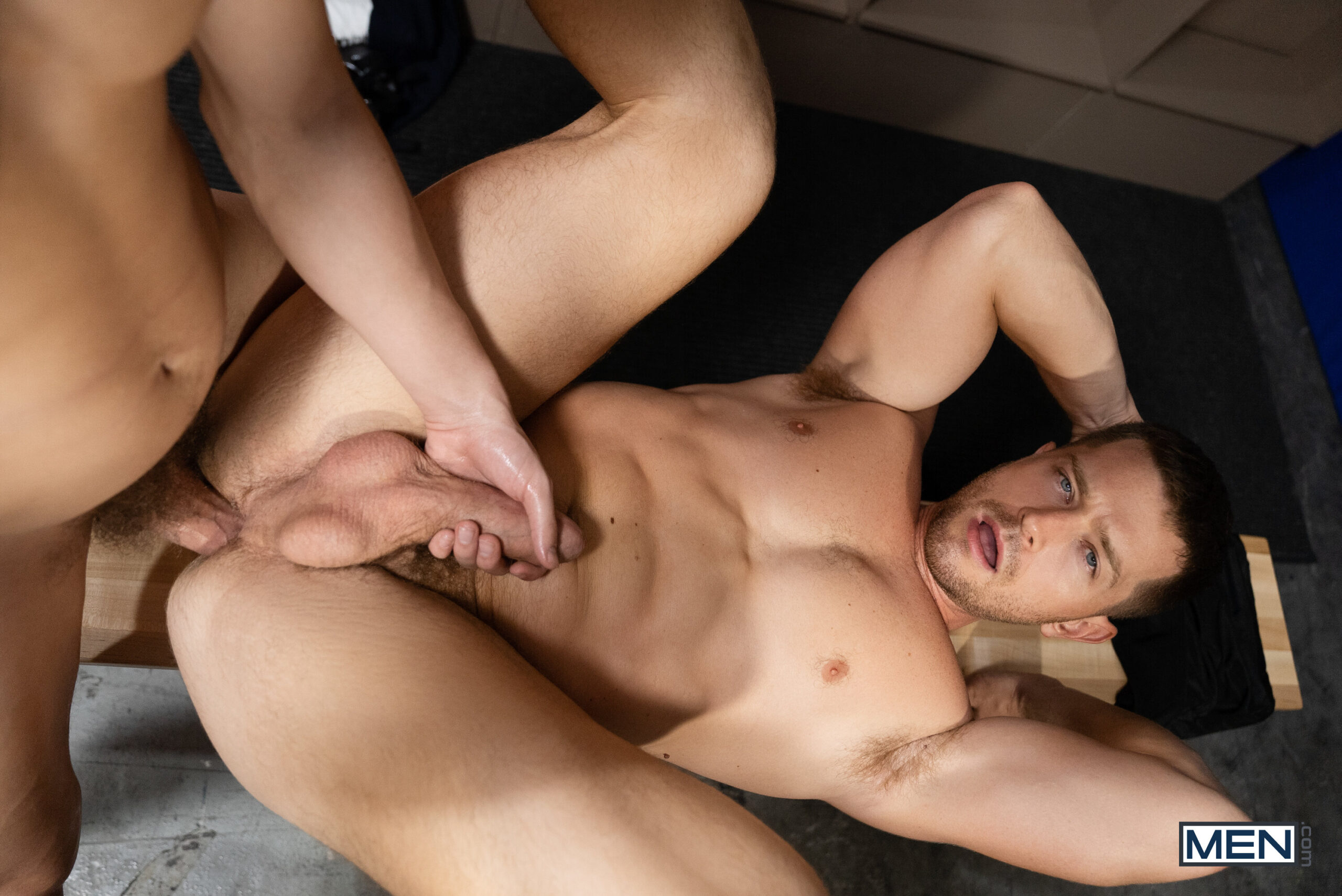 Johnny's top is big-dicked twink Drake Von, and other than a weird (fake?) cum shot and a crew member yelling off camera near the end of the video, this is an OK scene. Some more photos: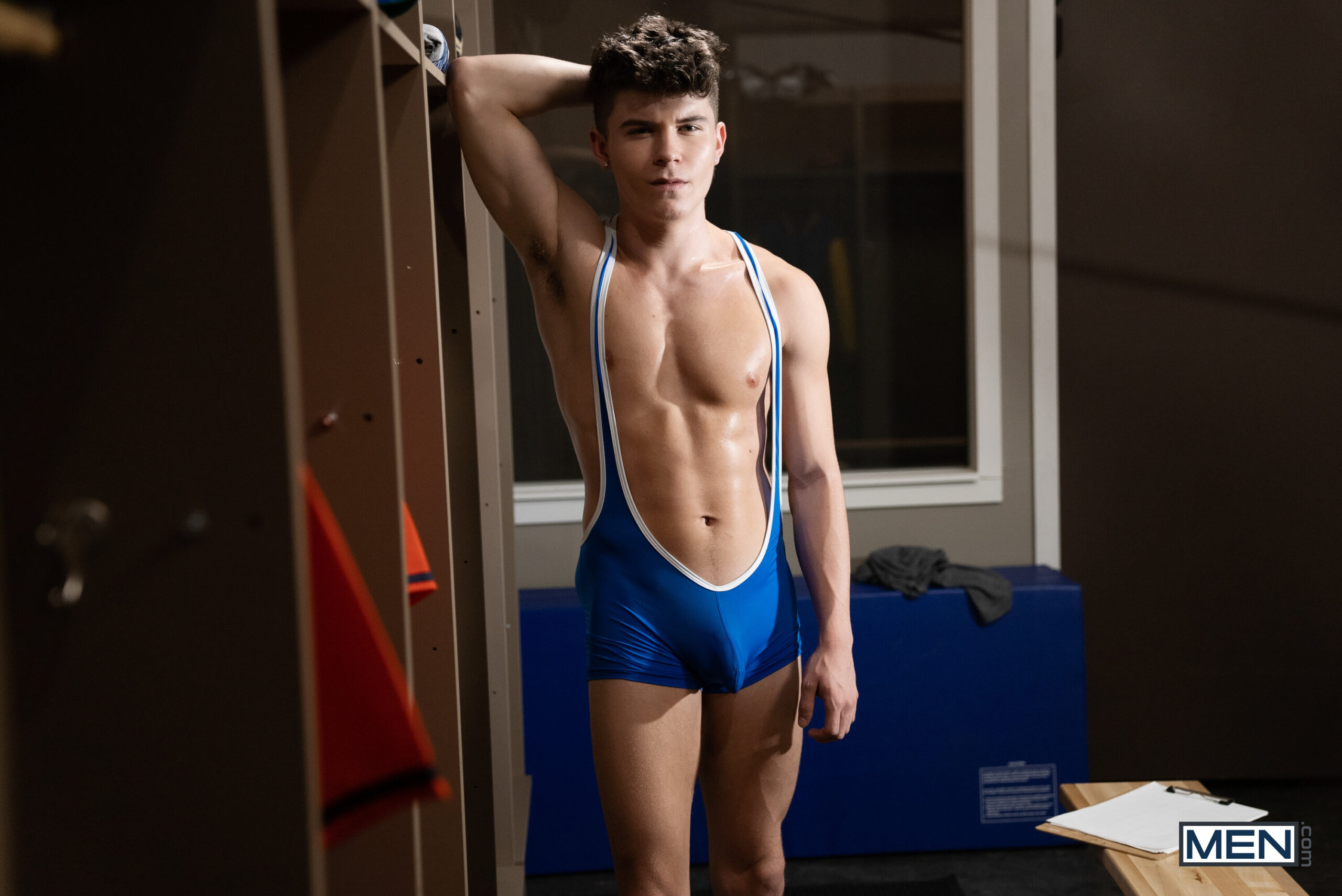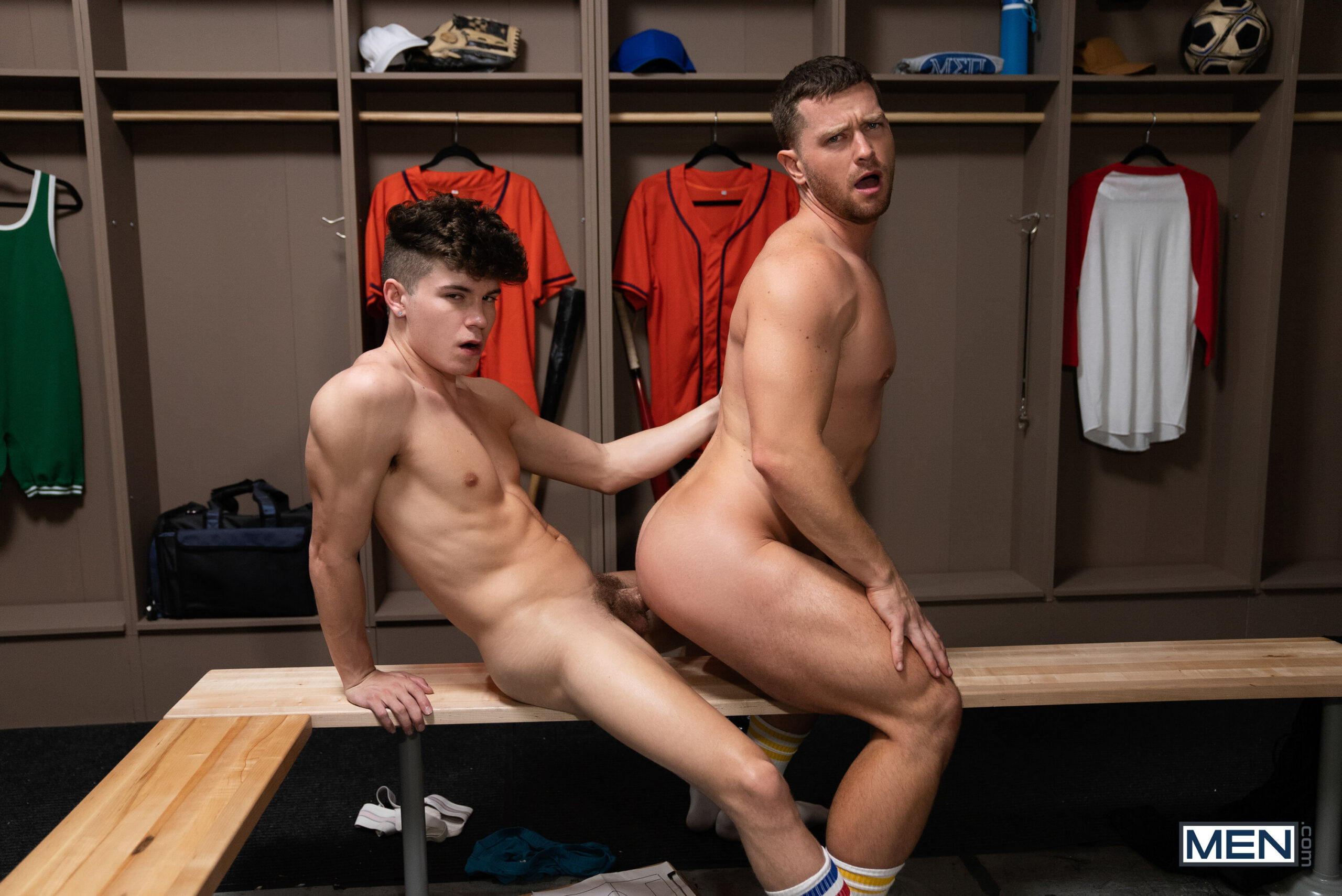 As noted above, there's a crew member yelling near the end of the video, and in this clip, you'll hear him screaming what sounds like "hold tight!" at about the 12-second mark. I wonder if he was trying to tell the porn stars to stop fucking so they could film Drake's cum shot? Drake does in fact announce that he's about to cum a couple seconds later, but then, after some sloppy editing, you don't actually see him cumming. So, the crew either screwed up and didn't film it, or Drake was unable to bust a nut. Either way, it's a mess. Clip (watch full scene here):
Johnny Donovan shoots a huge cum facial all over Drake Von a few seconds later, so the scene thankfully ends on a high note.
And here's what Men released as a "trailer," but like with other episodes, Men didn't actually make any trailers for this series, they just pulled a few seconds from the scene and released that instead (watch full scene here):
[
Men.com: Drake Von Fucks Johnny Donovan Bareback
]