Gay Porn Before And After: Andy Taylor 2013 Vs. 2018
Andy Taylor is having the best gay porn comeback of 2018. In his first two comeback scenes, he was topped by Blake Mitchell and Luke Wilder. Today, he completes a trifecta of powerbottoming, as he's slammed bareback by yet another powertop, Helix newcomer Johnny Hands. Before we get to that scene, a quick Gay Porn Before And After, with Andy in 2013 (on the left) vs. Andy in 2018 (on the right):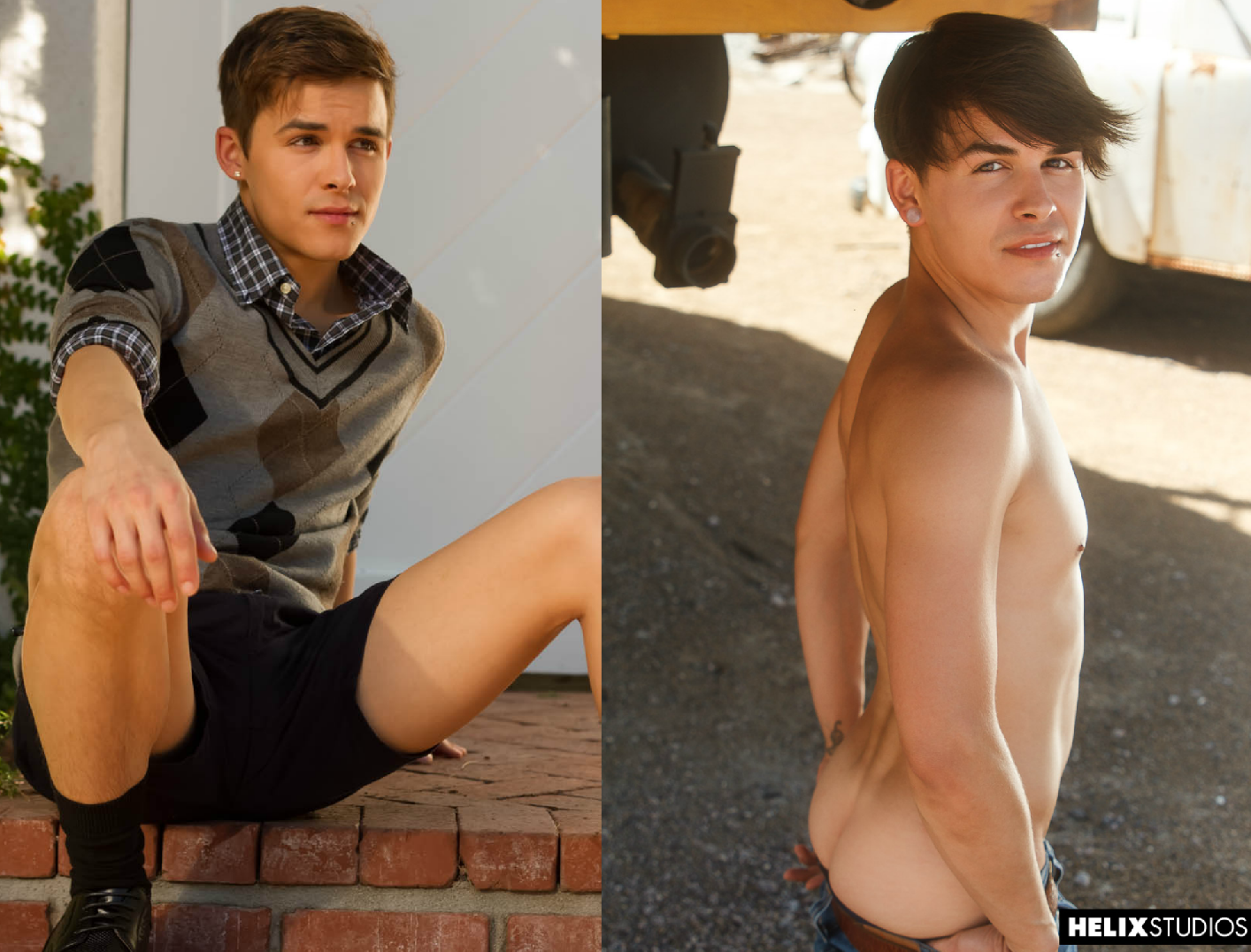 Andy being fucked by former boyfriend Evan Parker in 2013 vs. Andy being fucked today by Johnny:
After five years, his performances are better than ever, as you can see today. Andy bounces up and down on Johnny's cock in two positions, then gets fucked sideways, then cums while being fucked upside down, and then he even gets creampied upside down by Johnny.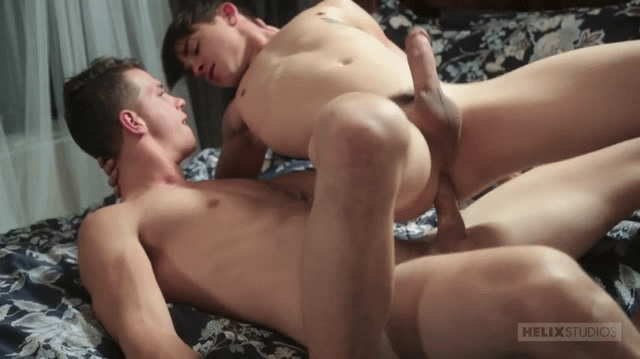 It's almost impossible to rank them (they're all great), but out of all three of Andy's comeback scenes, I think this one is my personal fave, given the natural chemistry between him and Johnny, and how strong the fucking is throughout. Trailer (watch full scene here):
[
Helix: Johnny Hands Fucks Andy Taylor Bareback
]