Today In People Being Creampied By Robots: Tony Orlando Fucked Bareback By "Cum Bot" Johnny Hill
Remember the Johnny Rapid sex robot from 2012 (as seen above)? Such simpler times! It's been a while, but we have a new sex robot gay porn scene today:
This comes to us from ManUpFilms, and it stars Johnny Hill as the sex bot ("Cum Bot" is the actual title for this scene). Compared to Johnny Rapid, they didn't do as good a job with the make-up and design on Johnny Hill (in fact, they literally did nothing at all to try and make Hill look like a bot), so just suspend your disbelief and go with it: He's a robot, OK.
Look, I mean, he's even standing like one:
And he does have the movements down, I guess.
I know COVID has put a strain on businesses, but is this the best the robot manufacturer could do to ship and label its product? A post-it?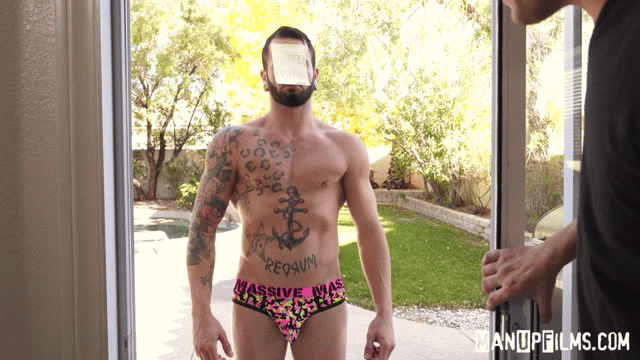 The horny bottom who ordered the robot to fuck him is Tony Orlando, and it looks like he got his money's worth, because the fucking in this scene is good.
Can robots cum? This one can, apparently: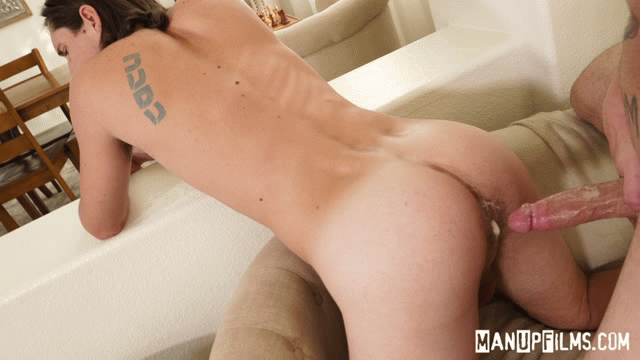 Trailer (watch full scene here):
[
ManUp: Johnny Hill Fucks Tony Orlando Bareback
]