Johnny Rapid And Reese Rideout Make BISEXUAL Porn Debuts Fucking Female Porn Star Davina Blake Bell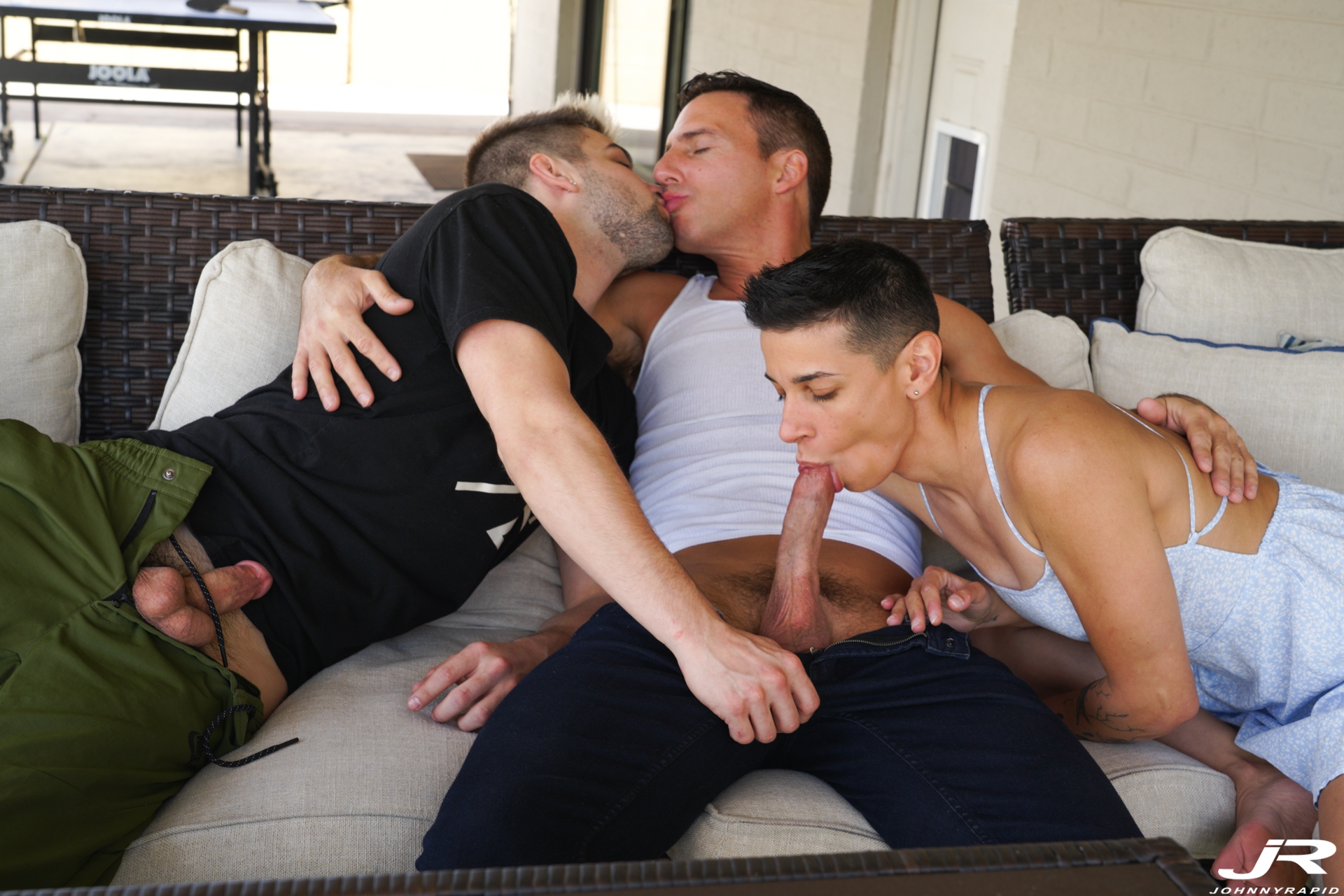 Surprise! Did you ever think you'd see the day?
After taking nearly 200 cocks, it's time for Johnny Rapid to take something else: A pussy! Reese Rideout and Johnny Rapid are having sex with a WOMAN today, and they're doing it at the same damn time!
This bareback bisexual threesome is happening today in a new scene from Johnny's personal bareback site, JohnnyRapid.com. This means that for the first time in history, you can see Johnny Rapid eating (not to mention fucking) a girl's pussy:
For the first time in history, a gif of Johnny Rapid eating and fucking pussy: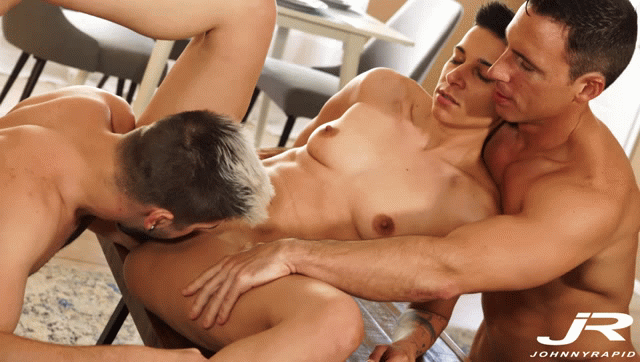 How horny was Johnny Rapid in this scene?? I'd say he was pretty horny, because here's a gif of Johnny Rapid eating pussy and then sucking cock: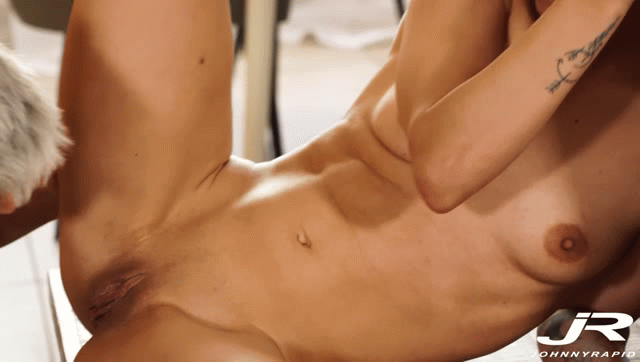 Incidentally, this is also the first gif in history of Reese Rideout fucking pussy.
(Also worth pointing out that Reese Rideout is hotter than ever, and his body is fucking perfect.)
In addition to fucking female porn star Davina Blake Bell, Reese Rideout also fucks Johnny's ass in this three-way.
Sadly, Reese does not get fucked in this scene. (Would've been so hot to see Johnny fucking Reese's muscle butt.)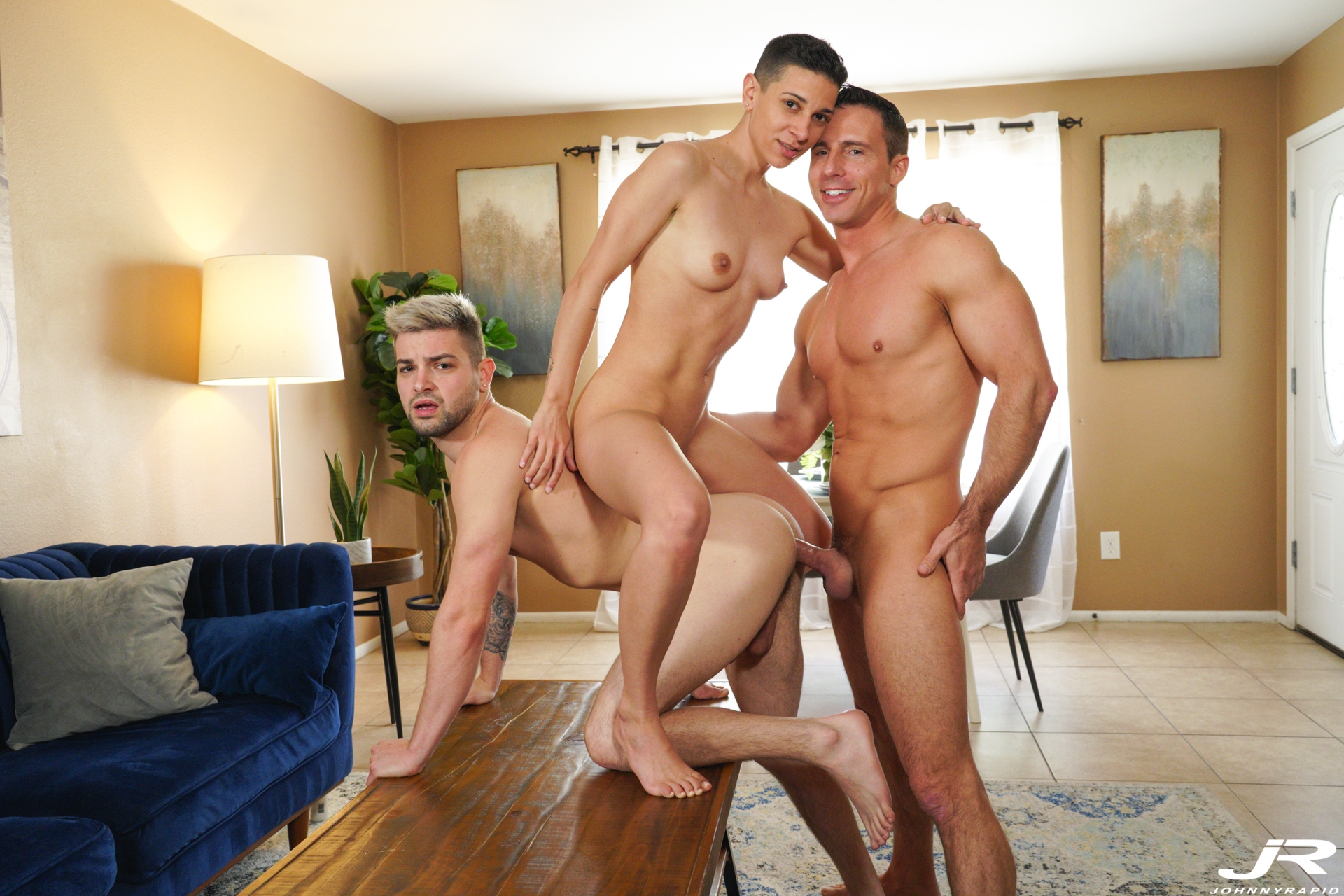 Considering both Johnny and Reese have been married to women (and Johnny has children), it's safe to say that they've both had sex with a woman before! But, this is the first time the legendary gay porn stars have been seen fucking pussy in a porn scene.
If you could fuck one of these porn stars yourself, who would you choose? Johnny, Reese, or Davina?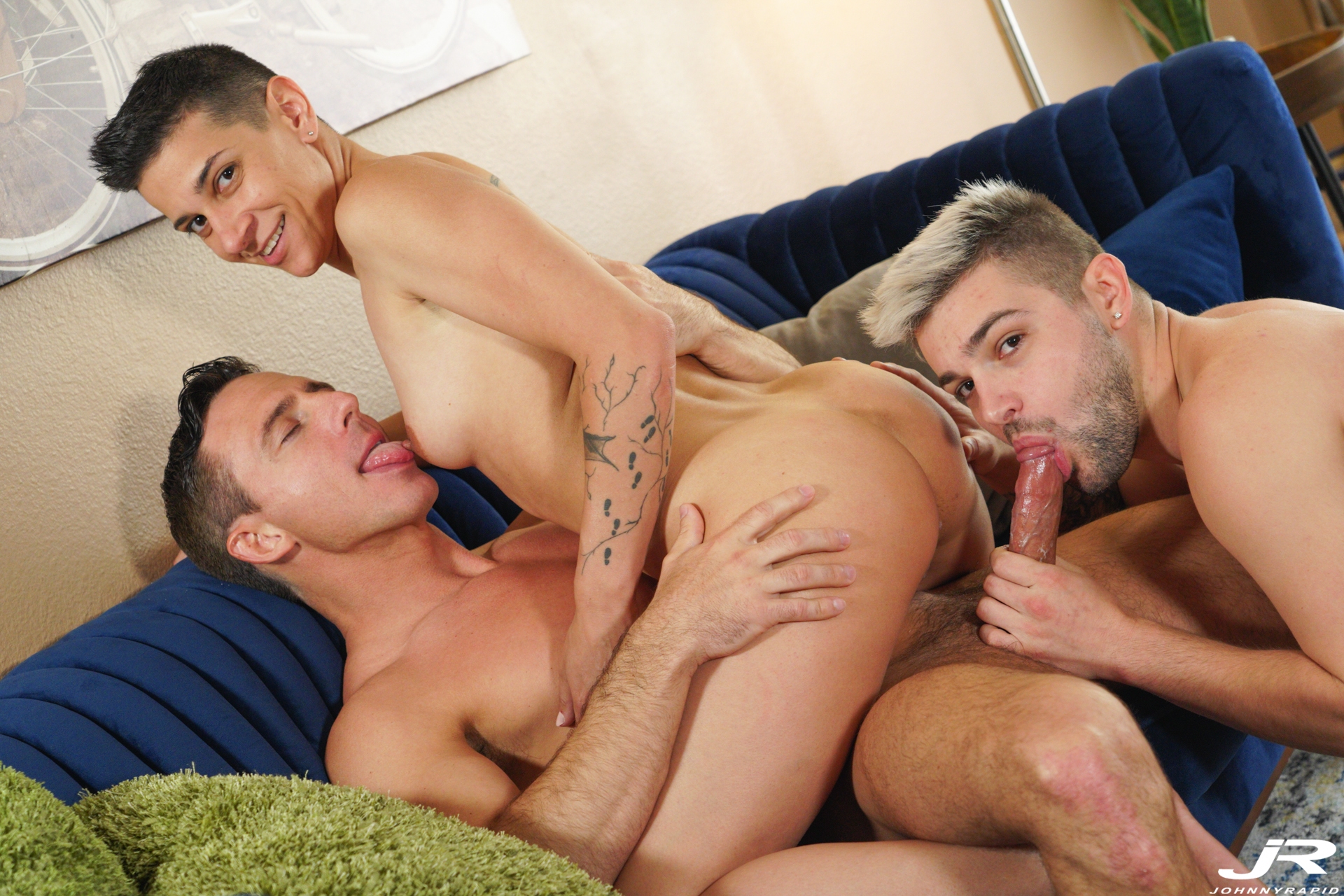 Are you jealous of Davina? I must admit, I am.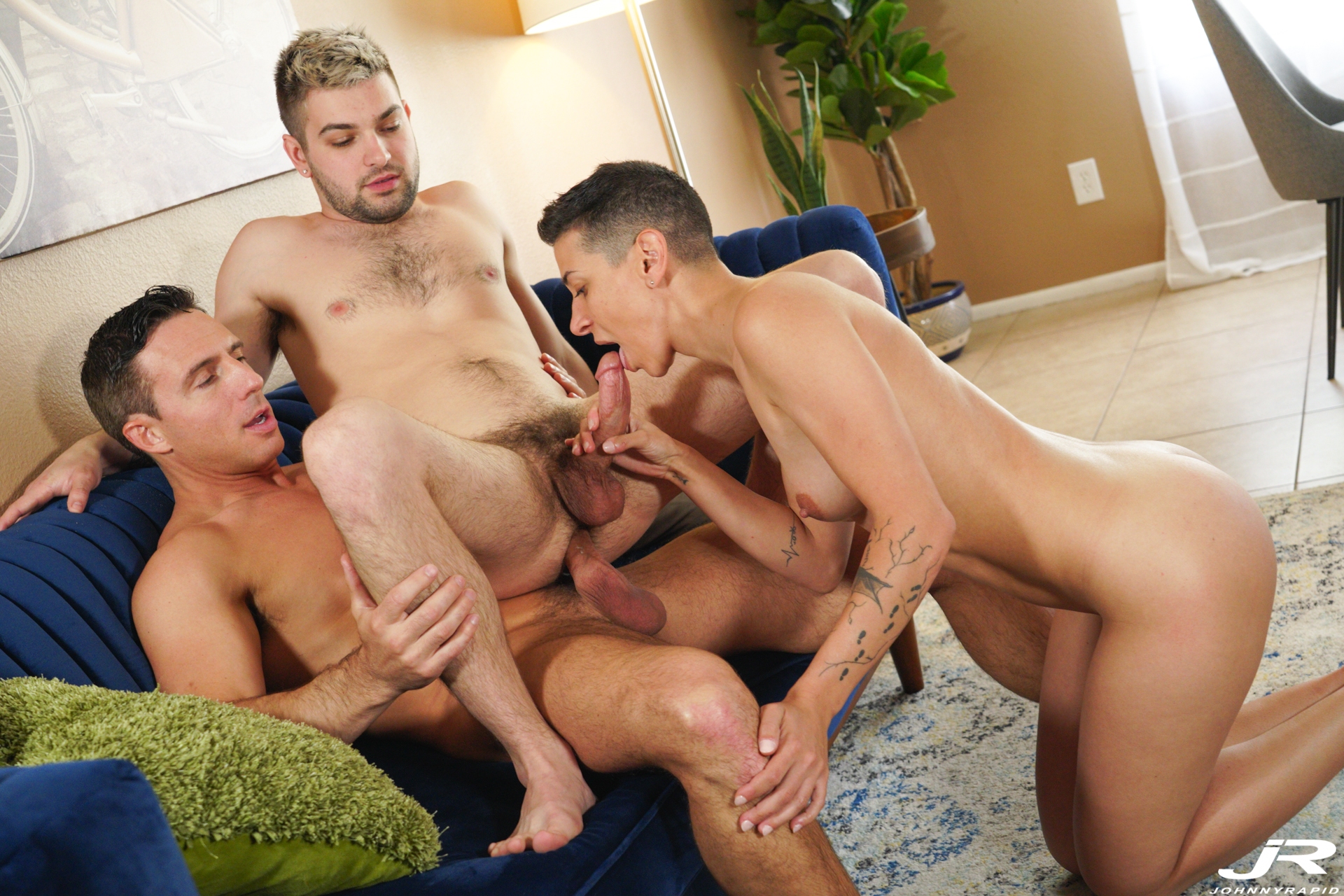 Trailer (watch full scene here):
[
JohnnyRapid.com: Johnny Rapid And Reese Rideout Fuck Davina Blake Bell Bareback
]