Did William Seed Really Fuck Johnny Rapid This Hard, Or Has This Video Been Sped Up?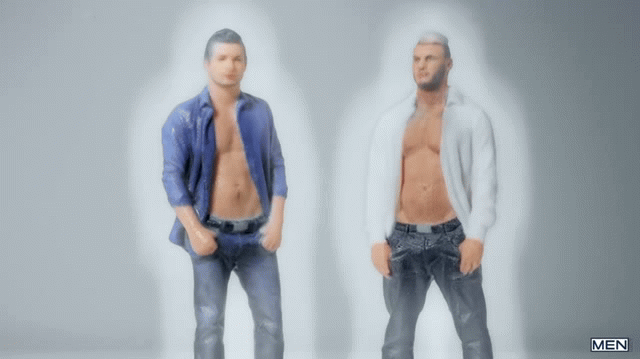 A new episode of my favorite Johnny Rapid series of all time, "Cum To Life," is about to be released here on Men.com, and in this scene, Johnny is plowed by a fellow action figure played by William Seed. After the horny doll collector (played by Justin Matthews) goes to sleep, William and Johnny come to life so they can have sex.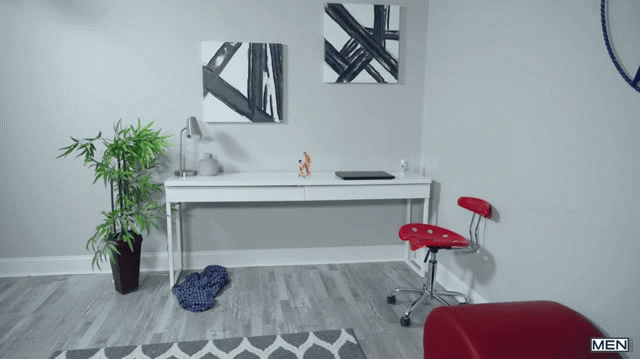 Given all the special effects used in this series, I have to wonder, was the video altered to make the frenetic fucking in this scene look even more insane than it actually was? William Seed is well known for his wild jackhammer fucking, but…come on, this can't be real!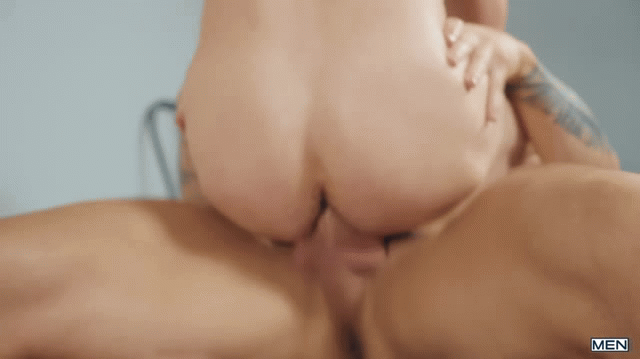 If you think the gif—which I have not sped up—looks crazy, wait till you see the video below.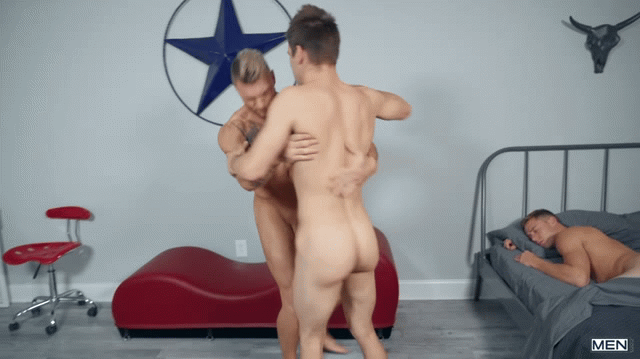 There are other unbelievable moments in this scene, like when William Seed spins Johnny Rapid around in circles while Johnny is sucking William's cock. Watch out for rug burns on the knees, Johnny: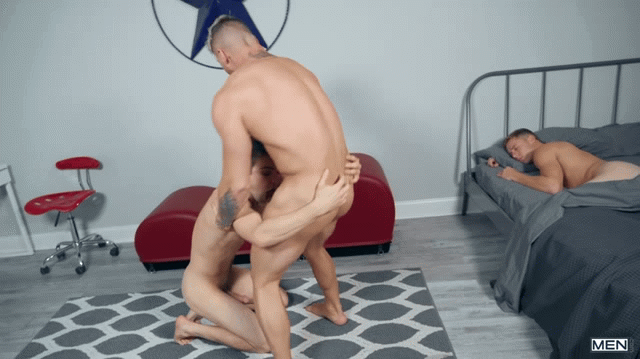 The only thing that could've made this scene hotter is if Justin would've woken up and joined in (such a huge missed opportunity here), but at least we get to see a few glimpses of him while Johnny and William fuck.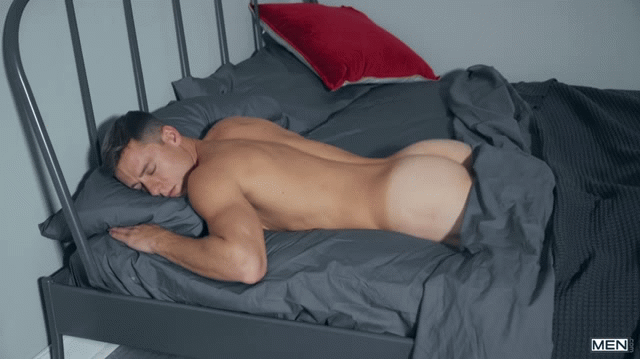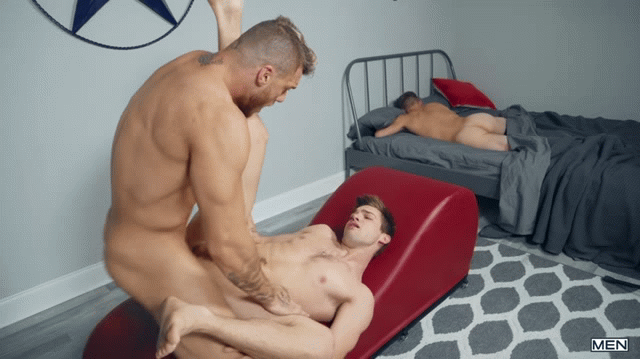 Let's hope Justin comes back to fuck Johnny and/or William in the next episode.
Here's the video, where you can decide for yourself if William's jackhammering has been sped up or not. Given all he's endured before, Johnny could certainly handle this kind of fucking, so maybe this actually is real? The out-of-control jackhammering starts at around 1:09 in this trailer (watch full scene here):
[
Men.com: William Seed Fucks Johnny Rapid
]