WATCH: Johnny Rapid Cums In His Teacher's Mouth And Fucks His Classmate In Front Of A Room Full Of Students
Johnny Rapid loves an audience, and today he gets to perform for a classroom full of students by fucking a classmate and his teacher during a "sex ed" lesson at school.
This…is not what I remember sex ed class being like when I was in school.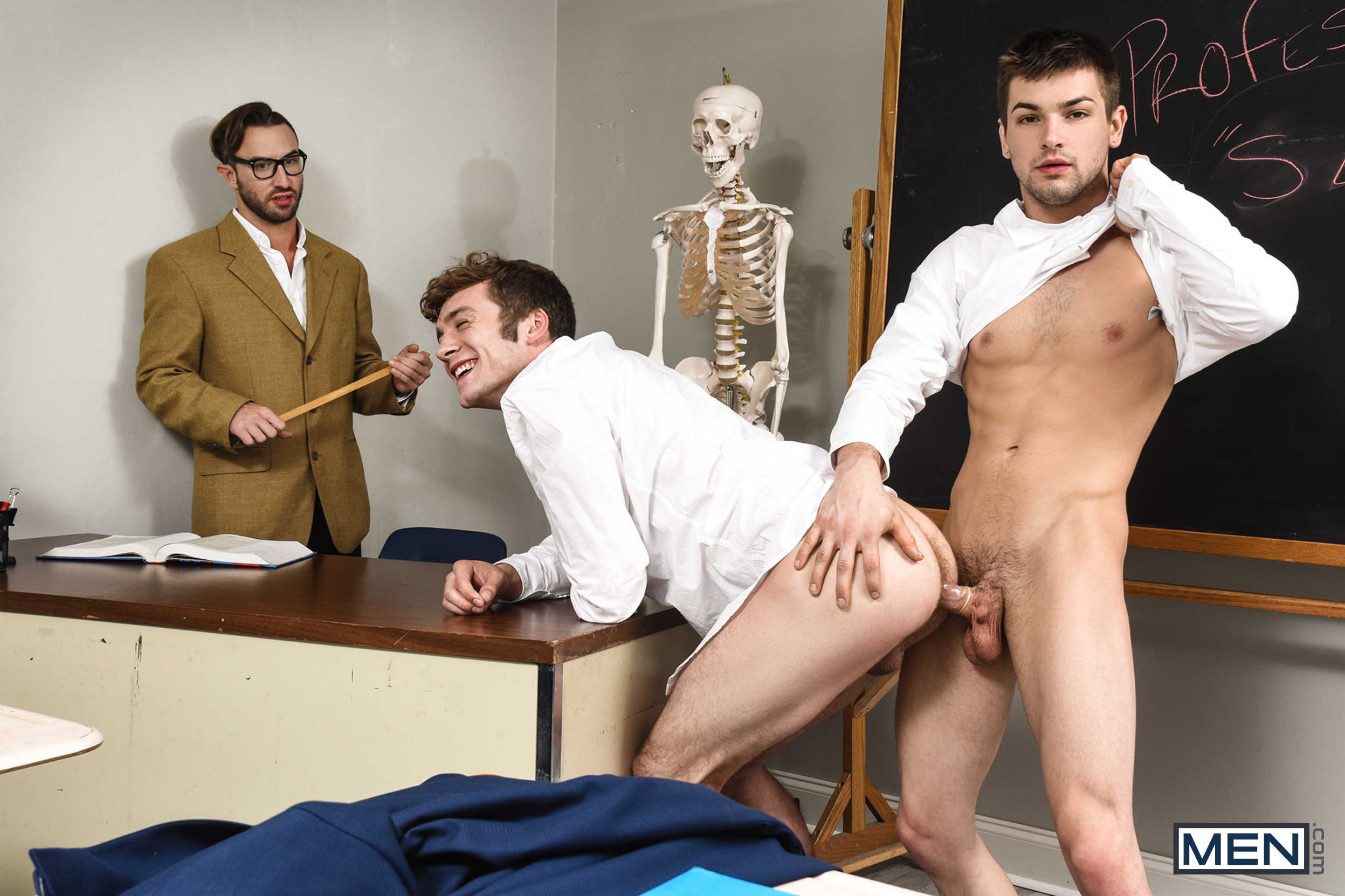 The teacher is played by Grant Ryan, the classmate is played by newcomer Aaron London, and in a surprise cameo, the skeleton is played by an 8teenBoy twink.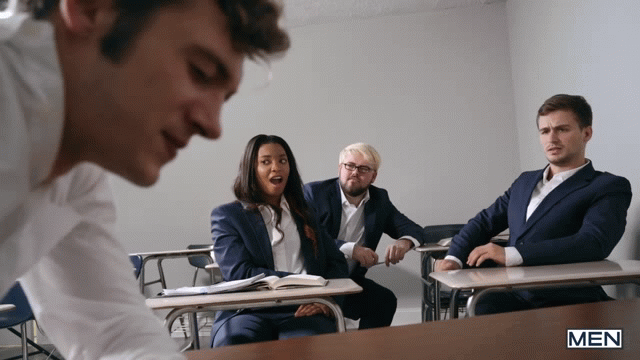 Side note: The male student in the front row looks familiar. Is he a performer, or just a hot extra?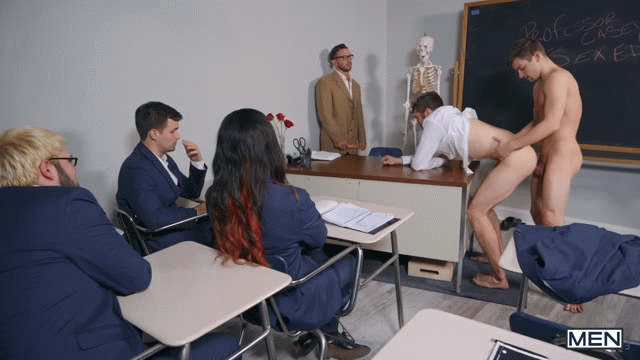 Awkwaaaard…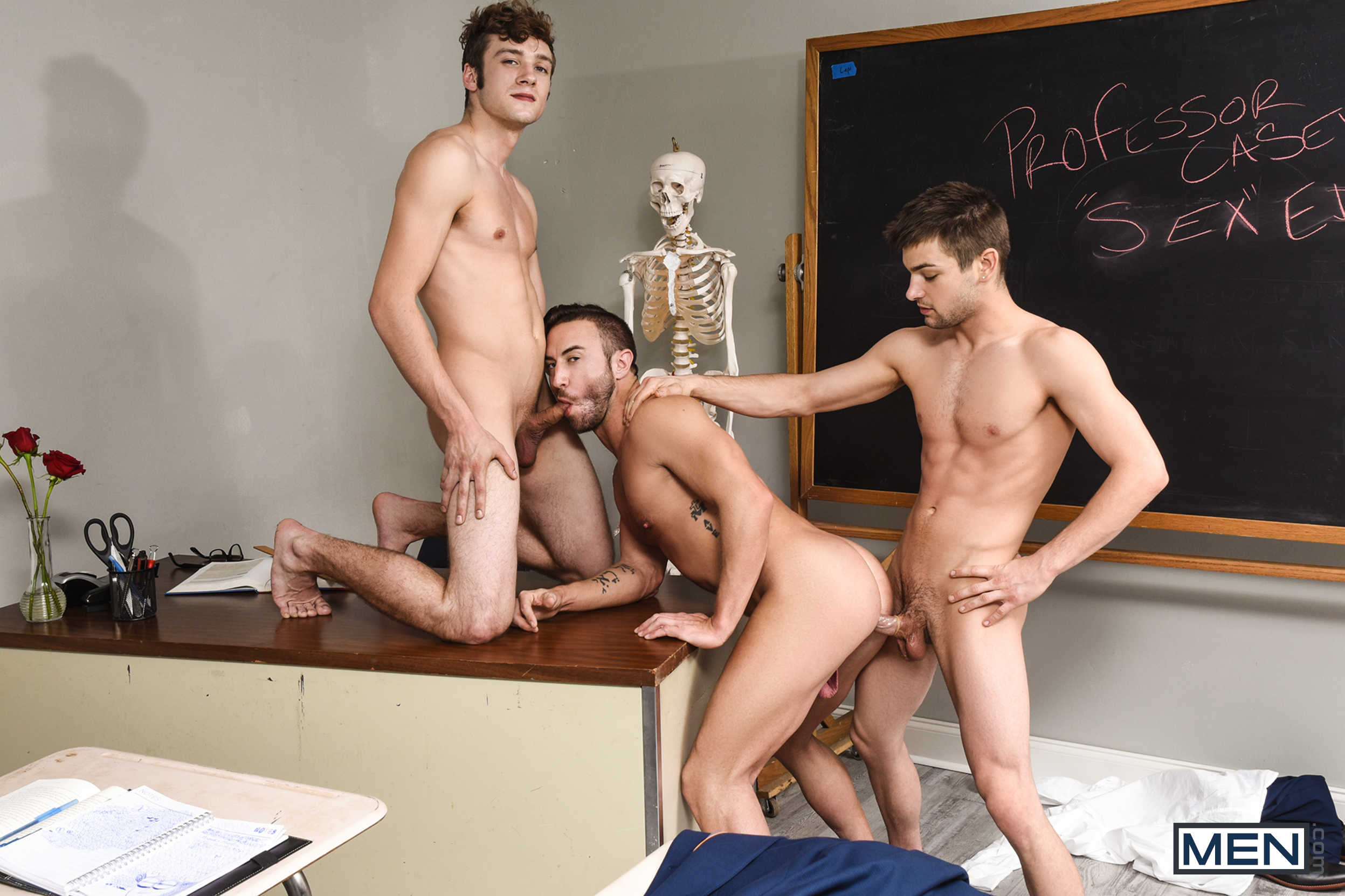 Eventually, the students can't take it anymore and they leave, but Johnny's three-way (in which Johnny does not bottom) continues, of course, and it ends with him cumming inside his teacher's mouth. Nice:
Trailer (watch full scene here):
[
Men.com: Johnny Rapid Fucks Grant Ryan And Aaron London
]