EXCLUSIVE: See Johnny Rapid's Mug Shot And Read The Police Report That Landed Him Behind Bars
EXCLUSIVE: Last week, Str8UpGayPorn broke the exclusive story on the arrest of Men.com's #1 gay porn star, Johnny Rapid. And now in another exclusive, Str8UpGayPorn brings you the Johnny Rapid mug shot (which looks eerily similar to Rapid's "prison shower" gay porn photo, as seen above), as well as the Johnny Rapid police report.
Here's Johnny Rapid's mug shot after being booked by the Rockdale County Sheriff's Department:
As previously reported, Johnny Rapid was arrested following an alleged assault on his girlfriend. Rapid is accused of choking, shoving, and striking his girlfriend multiple times following an argument outside a Georgia bowling alley. Later, Rapid allegedly asked his mother for a gun and then left the scene. As noted in the below police report, the girlfriend (whose name has been redacted) was left bloodied with a large bump behind her ear. Also noted in the report, the alleged attack occurred after Rapid's girlfriend refused to partake in a three-way sexual encounter with him and a 14-year-old Asian female they had met at the bowling alley.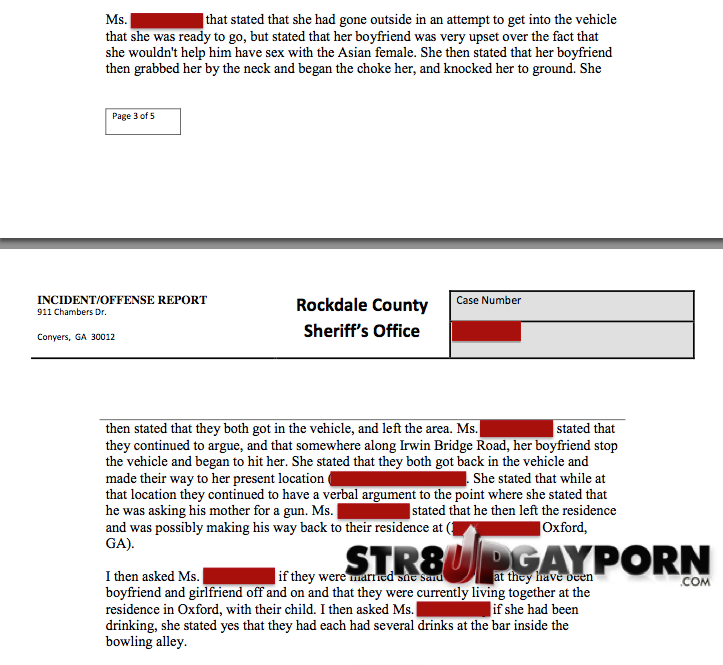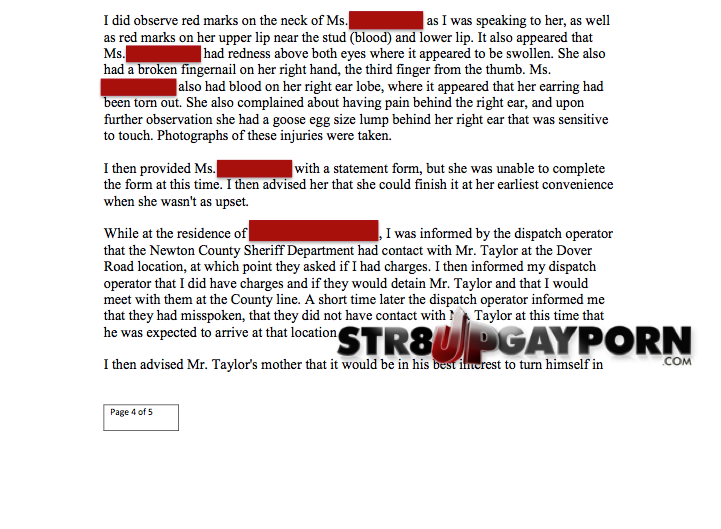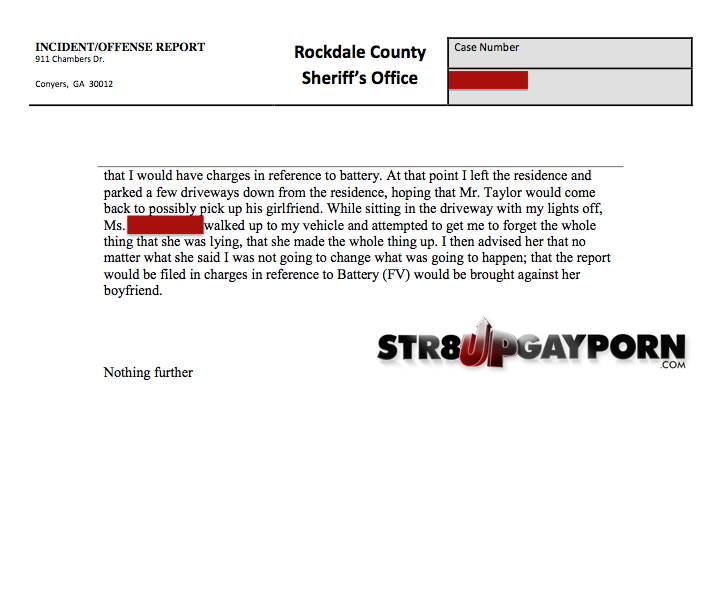 Based on the alleged victim's visible injuries, the officer obviously proceeded with charges and an arrest.
This story is developing.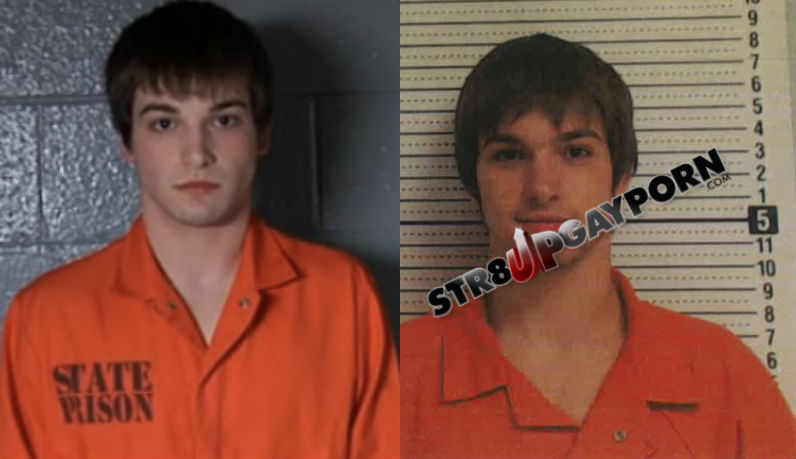 Related Stories:
—Exclusive: Johnny Rapid Arrested For Choking And Beating Girlfriend
—Here Is The Complete List Of Every Single Man Who Has Fucked Johnny Rapid
—Countdown To 100 Cocks: Johnny Rapid Has Now Had 81 Different Dicks Inside Of Him
—Johnny Rapid, Asher Hawk, And Trevor Spade Triple Penetrate Their Stepfather
—Johnny Rapid: "I Choke Women…I Have Sex With My Girlfriend Until She Bleeds"