Men.com Has Released An Orgy Scene With 4 Guys, But It Only Has 2 Cum Shots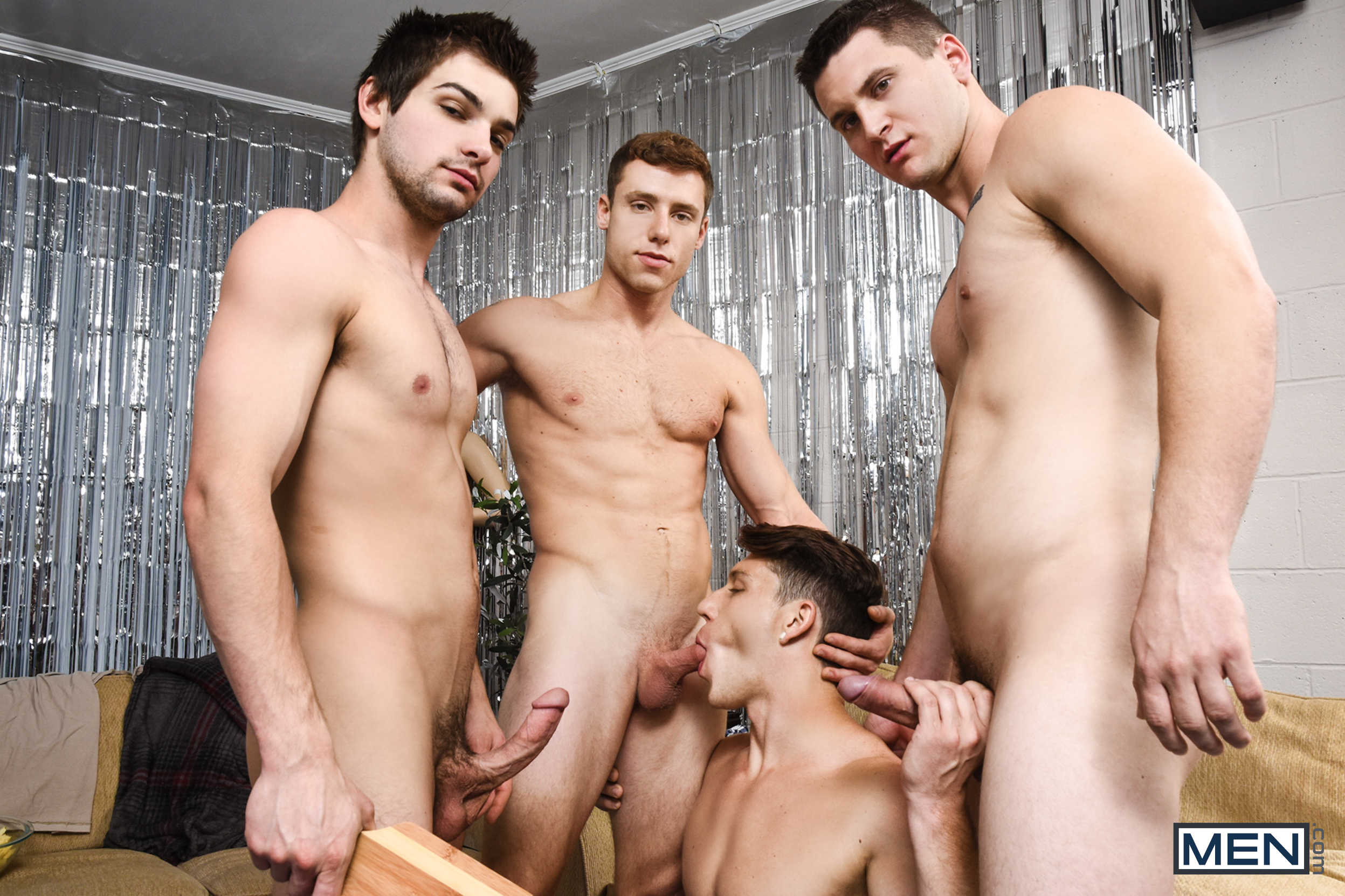 Johnny Rapid gets fucked by his 133rd cock today, and it's during an orgy scene with Paul Canon, Justin Matthews, and Allen Lucas. Unfortunately, this orgy is not good.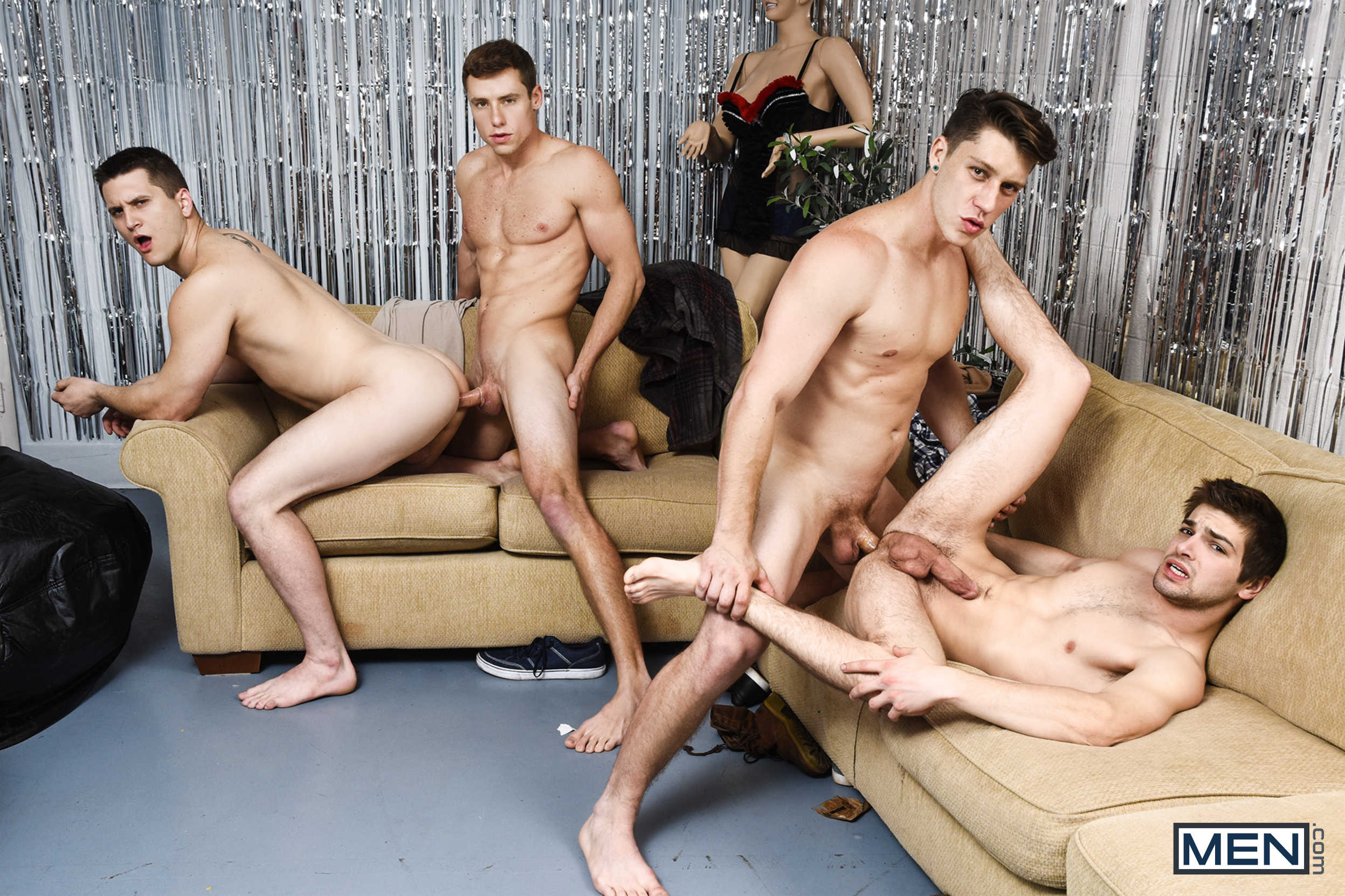 —Paul is #133 on the countdown to Johnny's 200 cocks.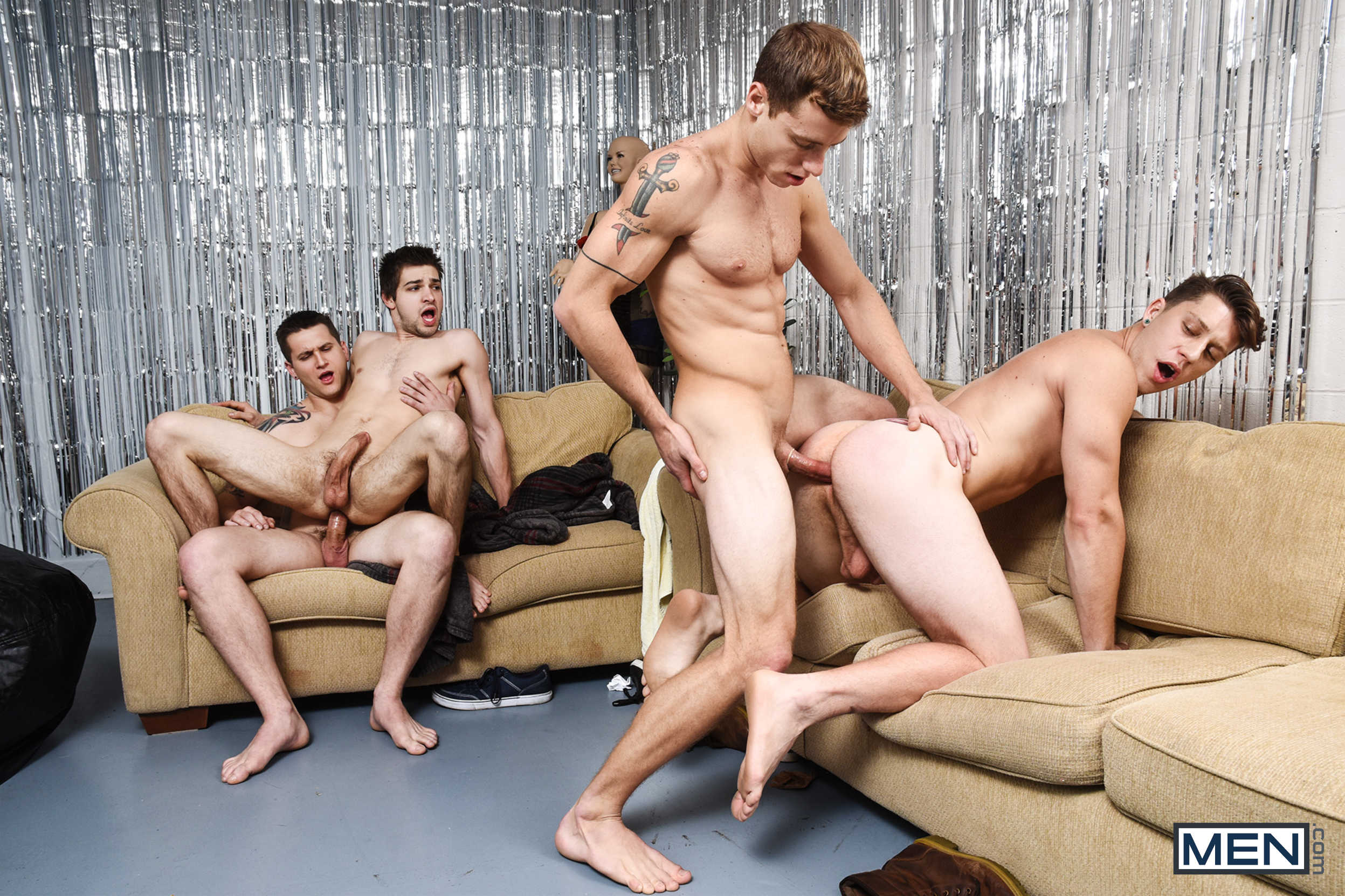 —There is an image (above) in this scene's photo gallery of Allen Lucas fucking Johnny Rapid, but this does not actually happen in the scene, and we do not see Allen fucking Johnny at all.
—After Paul fucks Johnny, the scene takes an unexpected turn, as Johnny and Justin briefly double-penetrate Allen.
—Despite being DP'd and then riding Johnny, Allen Lucas is not able to cum in this scene. (Although, at least Men didn't try to fake the cum shot and squirt Cetaphil lotion out of a tube.)
—Making things worse? Justin Matthews doesn't appear to cum in this scene either. Both he and Johnny are in position to cum in Paul's mouth, but Johnny is the only one who cums, shooting a massive load onto Paul's face and into Paul's mouth: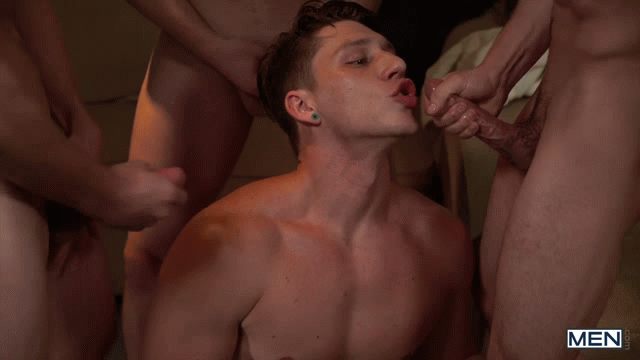 —As the slow motion gifs show (Johnny's on the right, Justin's on the left), Justin is not cumming: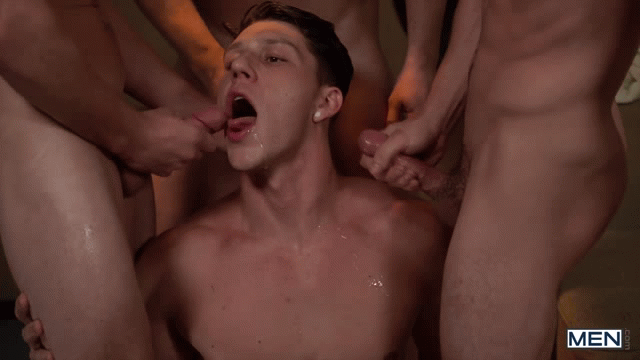 —You can hear Justin saying, "I'm gonna cum, too" in this video, but we see nothing squirting out of his cock. Watch for yourself, and see if you can see anything. Maybe Justin's cum is translucent, or maybe he only came, like, one little drop?
—The cum dripping out of Paul's mouth is from the huge load that Johnny shot a few seconds earlier: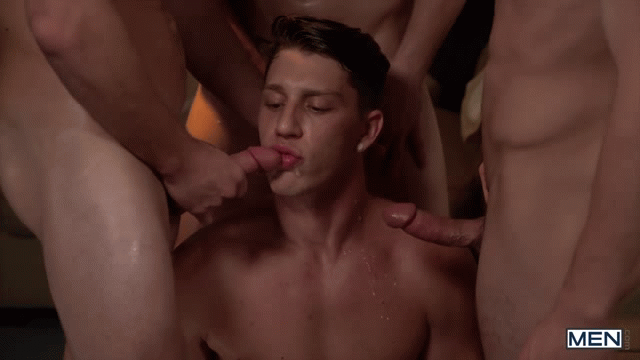 Nothing like a scene with four guys, and only two cum shots (Paul Canon cums a few seconds later onto the ground). Except for Johnny's performance and big cum shot, this orgy is a total flop. Trailer (watch full scene here):
[
Men.com: Johnny Rapid, Justin Matthews, Paul Canon, Allen Lucas
]