Johnny V. Update: Topping, Bottoming, And Train-Fucking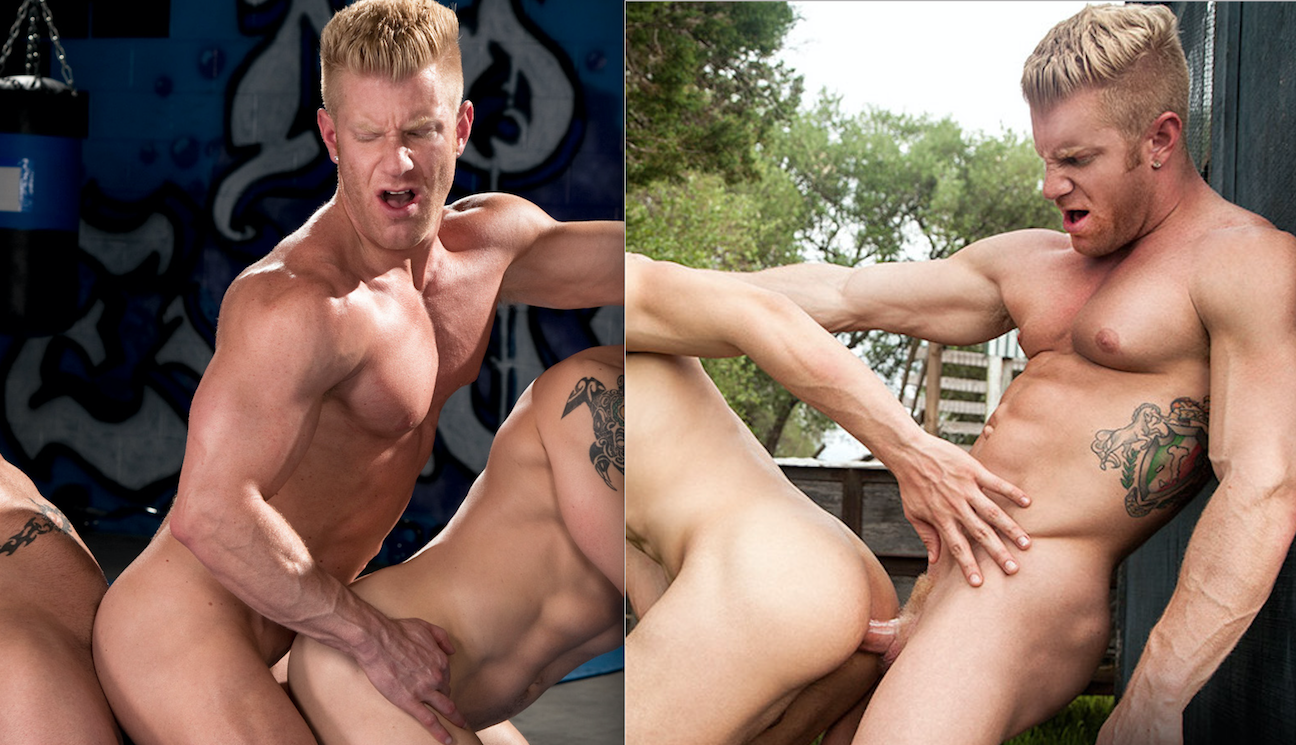 It's a very good day to be a Johnny V. fan (not to mention a very good day to be Johnny V. himself) as the blond muscle hunk shows off all his skills in two new scenes featuring powertopping, powerbottoming, and train-fucking.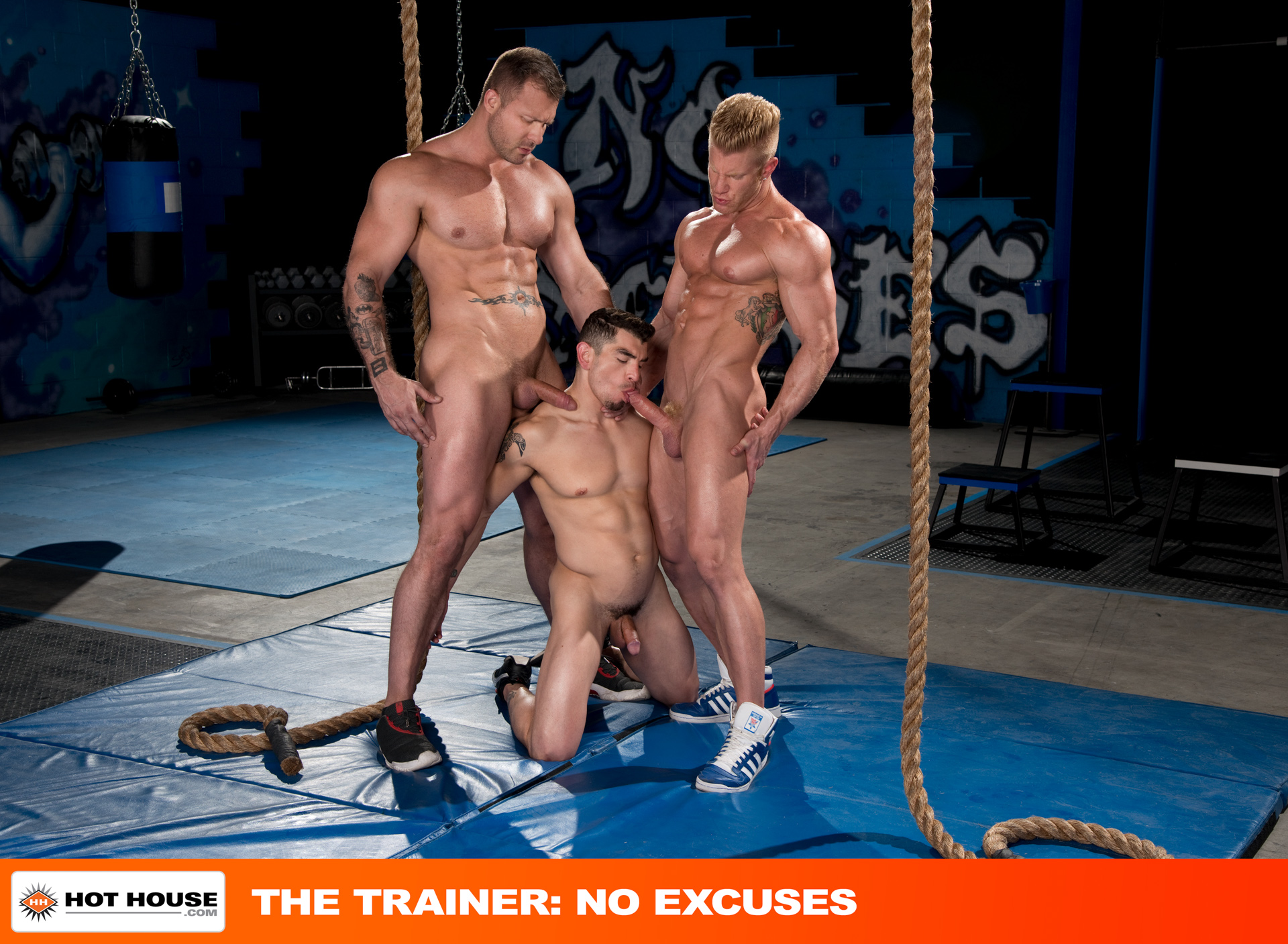 First, Johnny V. is the engine of a wild train-fuck, as he powertops Jeremy Speadums while powerbottoming for Austin Wolf at the same time: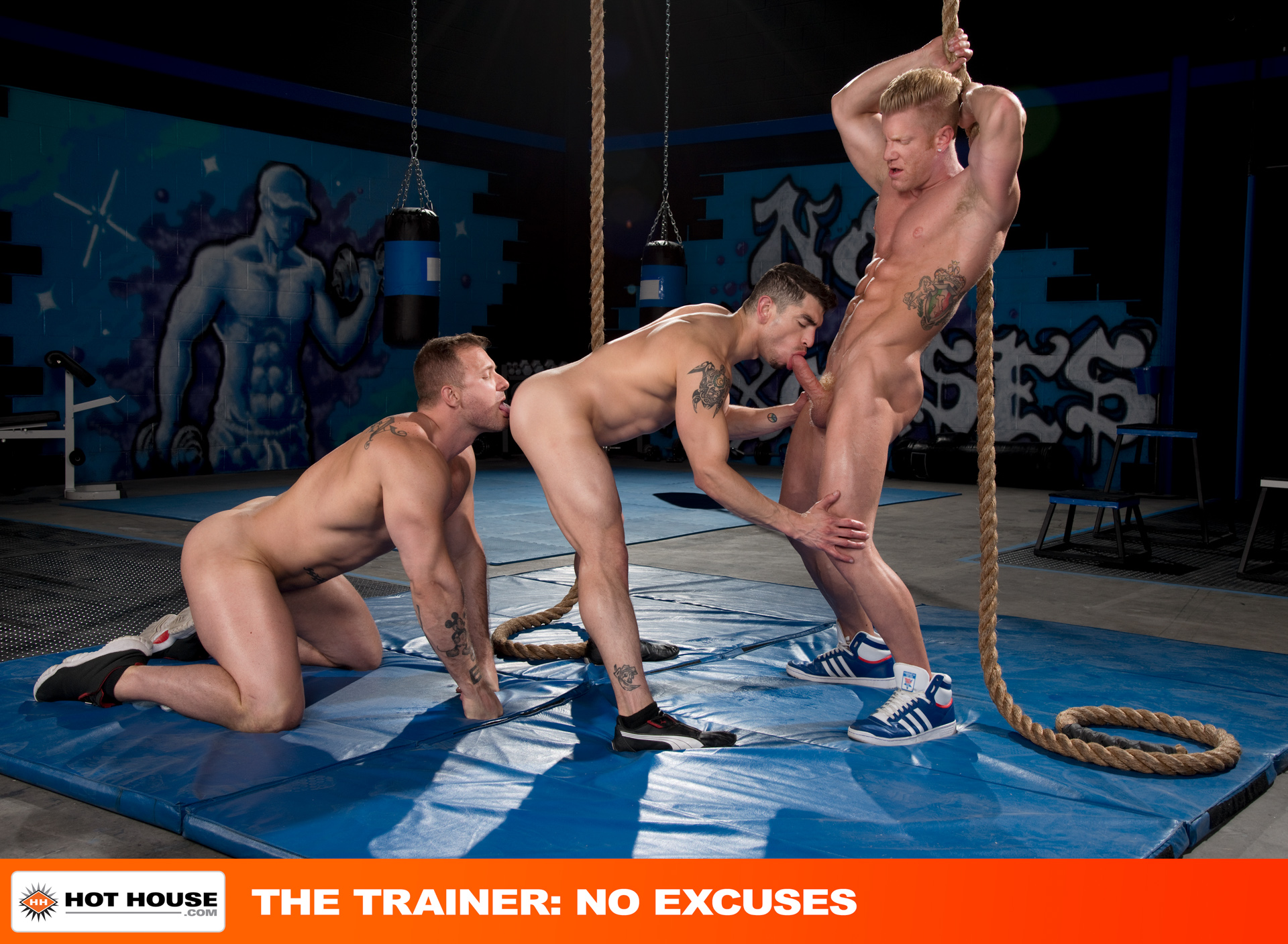 Get you a man who can do both! This scene is the conclusion to Hot House's "Trainer" series. Clip:
And the trailer (watch full scene here):
[
Hot House: Johnny V., Austin Wolf, Jeremy Spreadums
]
The other Johnny V. scene is from NakedSword's MXXX, in which he plays a cocky probation officer.
It appears that Gabriel Alanzo might be the luckiest person on probation…ever?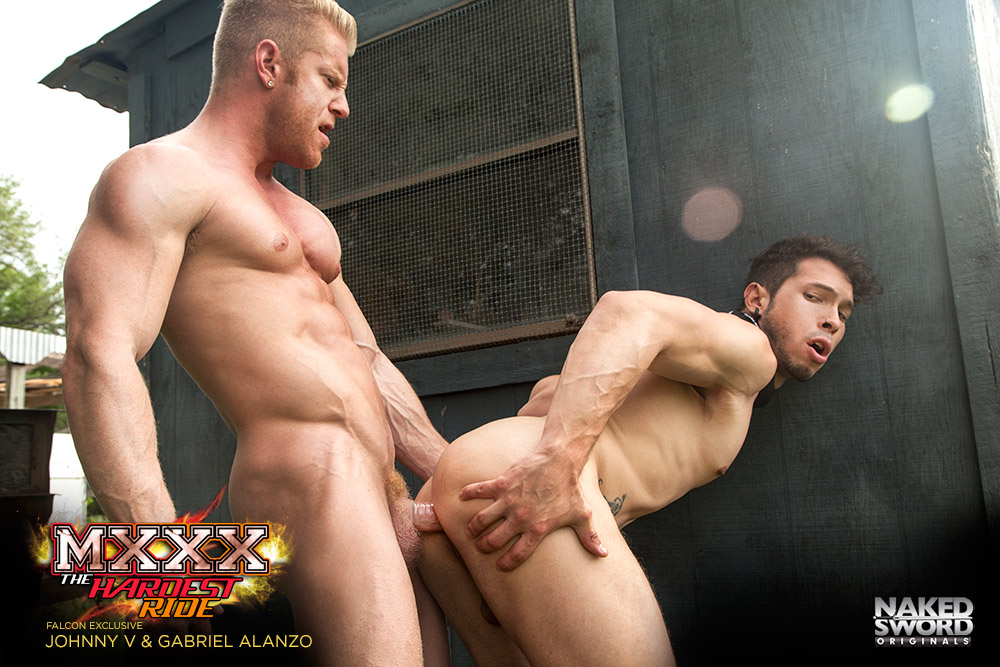 Trailer (watch full scene here):
[
NakedSword: Johnny V. Fucks Gabriel Alanzo
]
Following Earthbound and now this new work, Johnny V. has become one of the most reliable performers of 2017—but do you prefer him as a top, a bottom, or both?