Jordan Levine Mistakes Jeremy Spreadums' Ass For His Girlfriend's Ass, Proceeds To Fuck It Anyway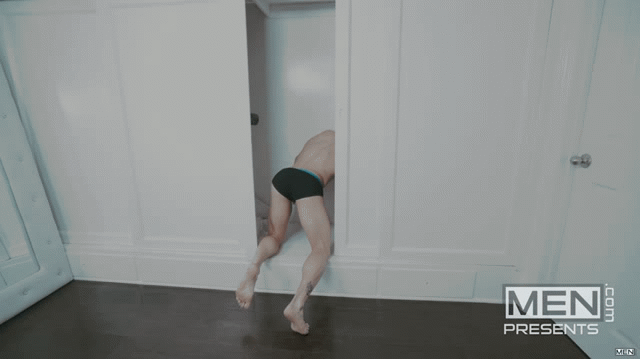 In what might be Men.com's most unrealistic gay porn scene of all time, Jordan Levine sees an ass sticking out of a closet, and because he can't see the ass owner's face, he thinks it's his girlfriend bending over?
OK, sure.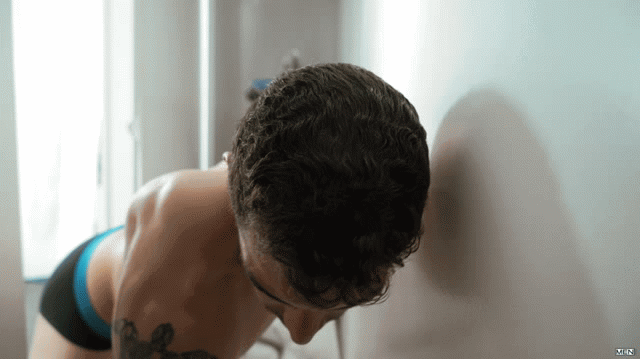 As it happens, the ass belongs to Jeremy Spreadums, who is a man.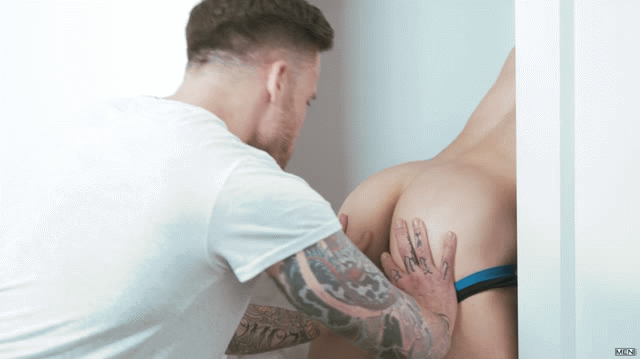 1. Unless Jordan Levine's girlfriend is shaped liked a man and looks like a man from behind, how the hell is this even remotely possible?
2. Why would Jordan Levine's girlfriend be wearing men's underwear?
3. If you were straight, would you still fuck another man's ass, if at first you thought it was a woman's ass?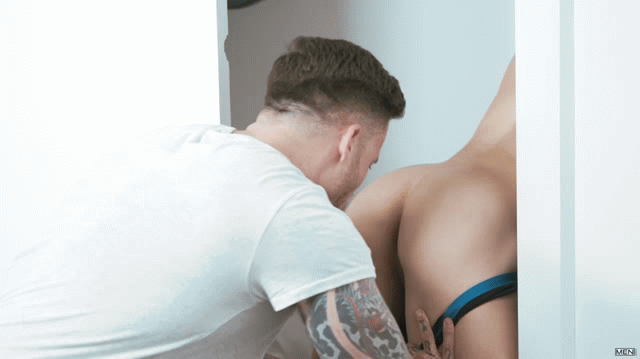 Once Jordan pulls Jeremy's underwear all the way down, Jeremy's taint, balls, and cock become visible, and, naturally, Jordan flips out by screaming, "What the fuck?!" and then, "Who the fuck are you?!"
Because a great ass is a great ass regardless of gender or sexuality, Jordan obviously proceeds to lick, eat, and fuck Jeremy's ass (and even sucks his cock), regardless of the fact that Jordan is (was?) straight.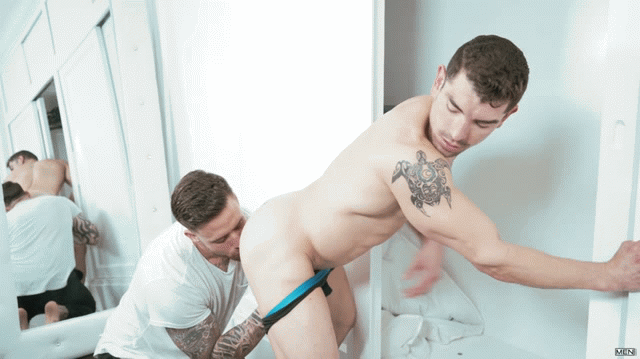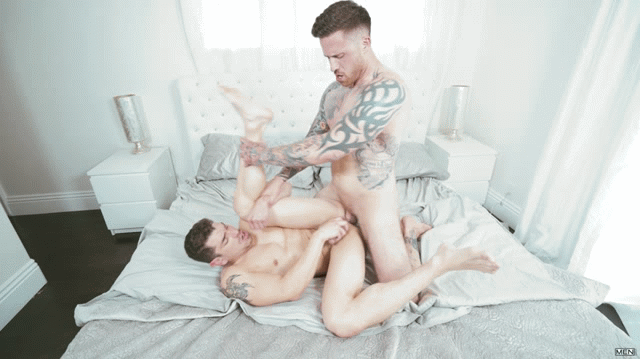 Trailer (watch full scene here):
[
Men.com: Jordan Levine Fucks Jeremy Spreadums
]