Calvin Banks Jackhammers Josh Brady's Ass Bareback In Big-Dicked Flip-Fuck
The pairings at Helix have been on fire these last few weeks, and after Pheonix Fellington and Ashton Summers last Friday, today it's Calvin Banks and Josh Brady. Yes, it's a busy weekend for great new gay porn scenes, but you'll need to make time to watch one more, because this superstar duo features some of the best sucking and fucking of the year.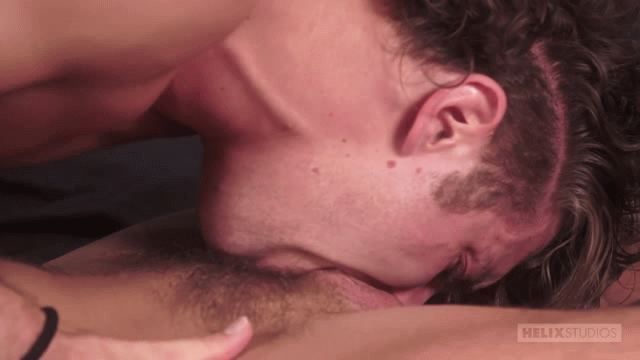 After all these years, I can't believe we've never seen Josh and Calvin together. And after all these years, I don't think I've ever seen Josh Brady fucked like this before.
I don't know if it's the force with which Calvin is fucking him, or if it's just the way his ass naturally moves, but, my God…look at Josh's ass: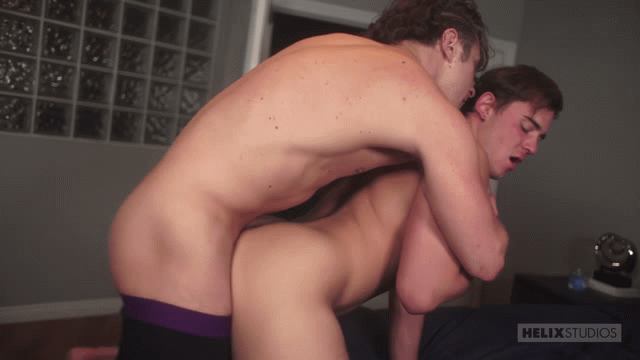 Good luck getting through this scene in one viewing.
Hell, good look getting through watching this five second gif of Josh topping: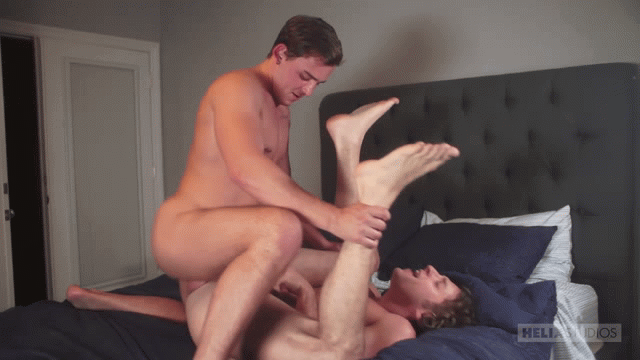 If/when you do eventually make it to the end of the scene, you'll see Josh creampie Calvin after fucking the cum out of him. I have a few favorite Calvin Banks scenes this year, but I think this has to be my new favorite Josh Brady scene. Trailer (watch full scene here):
[
Helix: Calvin Banks And Josh Brady Flip-Fuck Bareback
]