Josh Brady Gives Gabriel Martin A Creampie On The Beach During His First Outdoor Fuckfest
Helix newcomer Gabriel Martin is "curious" about having sex outdoors for the first time, and because Josh Brady is somewhat experienced at outdoor fucking (which he reveals in the trailer below), he's obviously the best person to show Gabriel the ropes.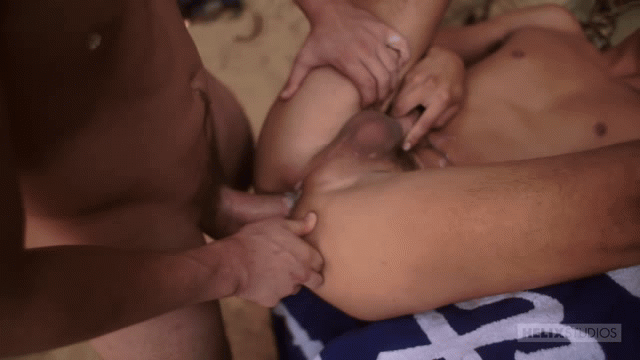 Speaking of ropes, this scene ends with Josh Brady shooting ropes of cum inside Gabriel Martin, but what leads up to that creampie conclusion is just as good.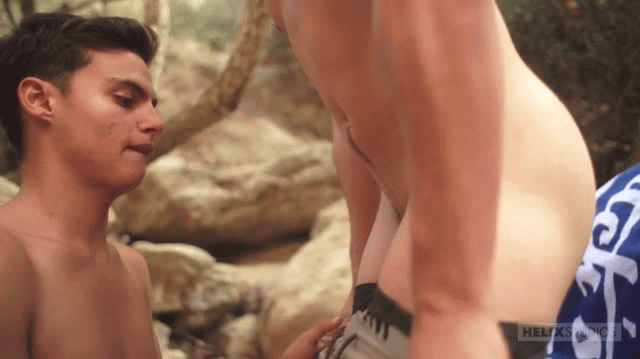 As if Josh's dick isn't challenging enough, much credit to hottie Gabriel for being slammed in what looks like an uncomfortable location. They do have a towel down, but it's hard enough being fucked by a big cock on a comfy bed, let alone on a pile of rocks and dirt?!
From worrying about being caught to worrying about being able to actually fuck, filming outdoors is challenging both for the crew and the models, and yet this flows nicely without any obvious issues or complications. With rock hard cocks the whole time, perfectly filmed sucking, rimming, and fucking, and solid chemistry between Josh and Gabriel, this is great from start to finish.
Trailer (watch full scene here):
[
Helix: Josh Brady Fucks Gabriel Martin Bareback
]