Battle Of The Big-Dicked Tops: Mike Stone Vs. Josh Moore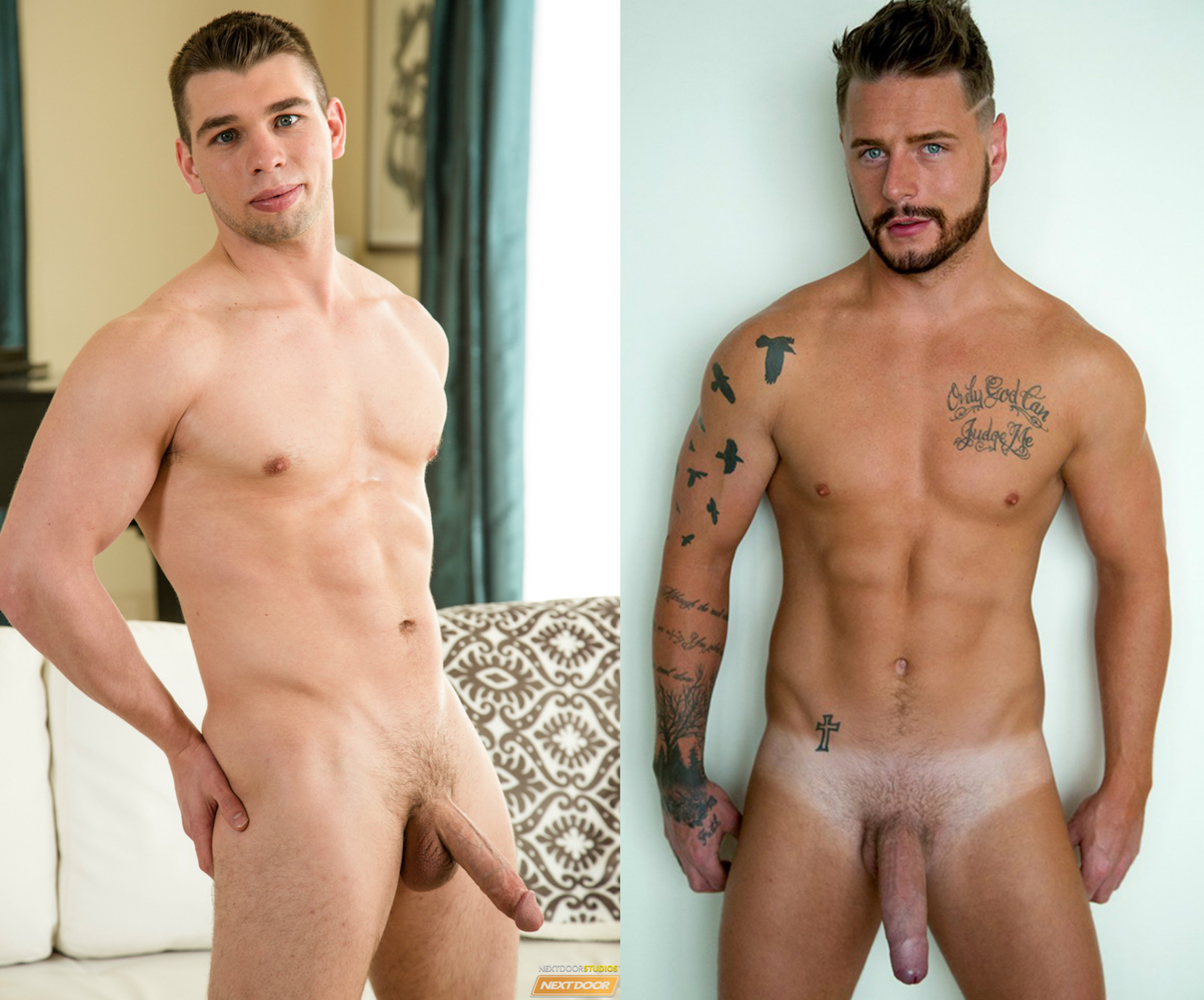 Two big-dicked tops (Mike Stone, above left; Josh Moore, above right) are putting their large cocks to work today as they slide in and out of two lucky bottoms—but if you could trade places with one of these bottoms and get yourself fucked by one of these big-dicked tops, which would you choose?
Would you prefer to be Paul Canon, so you could deep-throat and then be fucked bareback by NextDoorRaw's horse-hung Mike Stone?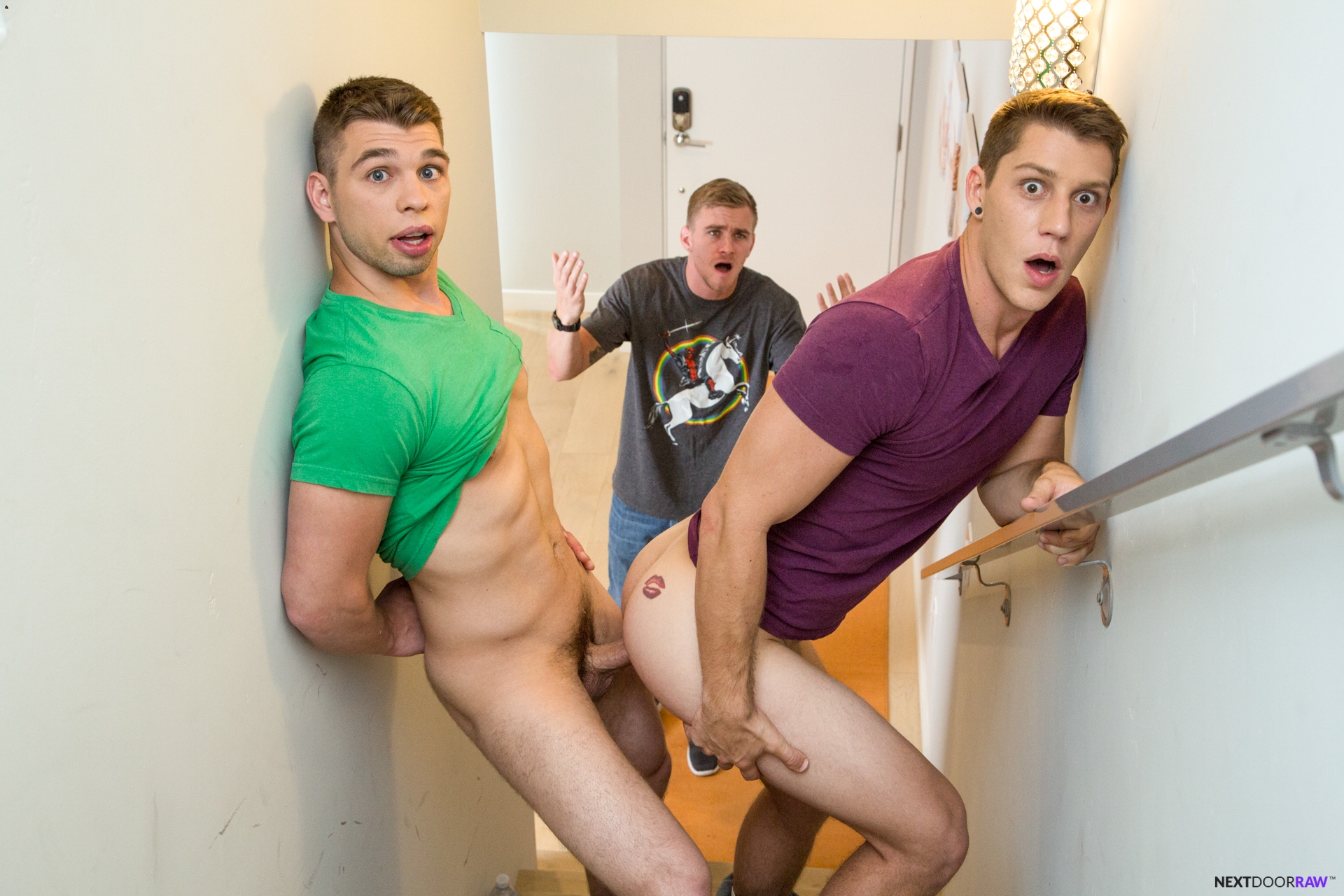 Not sure what's going on here.
Trailer (watch full scene here):
[
NextDoorRaw: Mike Stone Fucks Paul Canon Bareback
]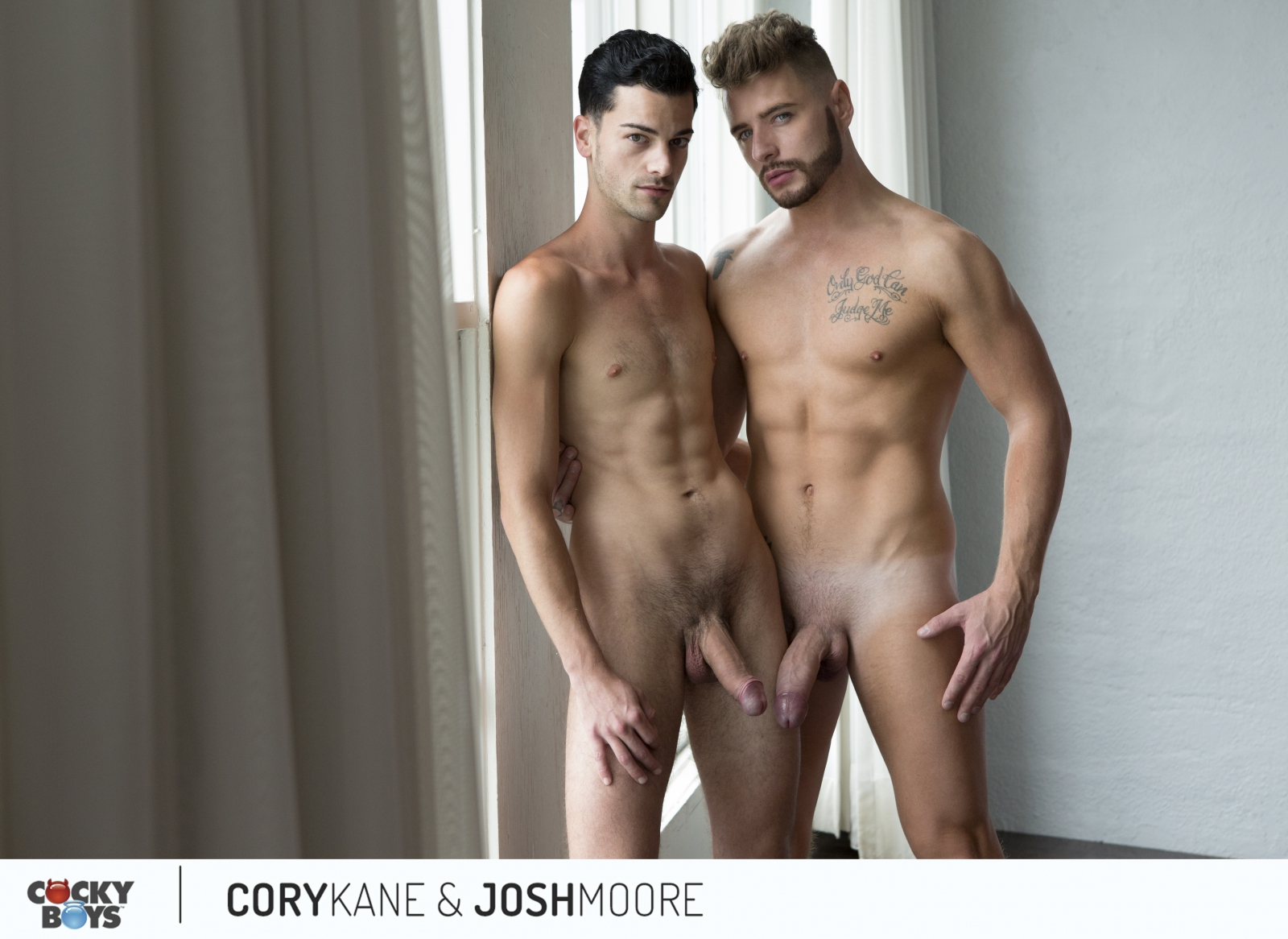 Or, maybe you'd like to switch places with Cory Kane (who obviously has his own big dick—and I wish this could've been a flip-fuck), so you could be fucked by Josh Moore's thick and long uncut cock?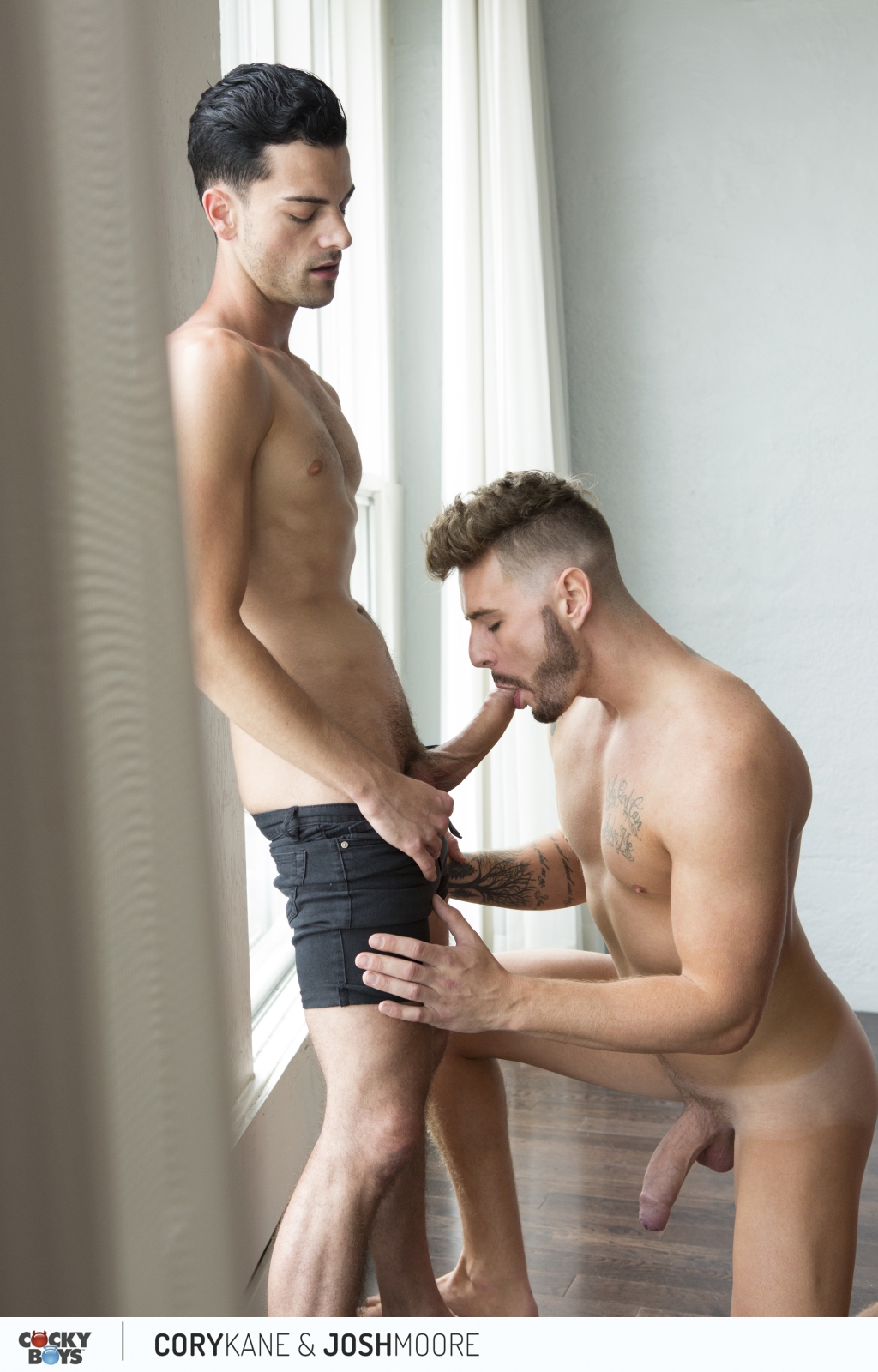 Trailer (watch full scene here):
[
CockyBoys: Josh Moore Fucks Cory Kane
]
Have a preference in big-dicked tops?