Judge Dismisses Murder Case Against Big-Dicked Gay Porn Star Josh Logan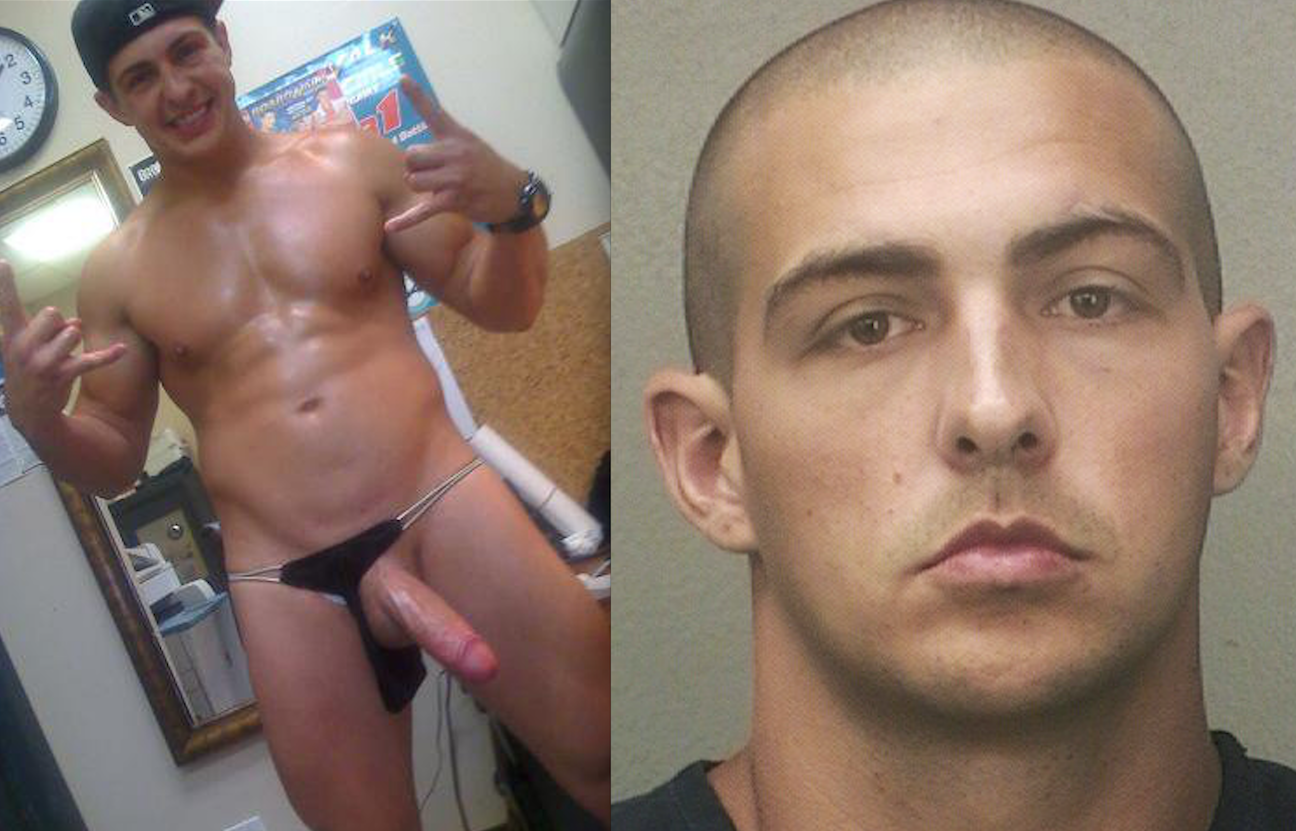 Great news for fans of big-dicked gay-for-pay porn stars accused of murder, as a big-dicked gay-for-pay porn star accused of murder named Josh Logan (a.k.a. Seth Wales, a.k.a. Champ) is about to be released from jail and will be free to fuck again after over three years behind bars.
Logan (real name John Snavely) had been accused of murdering a rich, older gentleman friend (Sam Del Brocco) in Florida (of course), but per a defense lawyer, the evidence was entirely circumstantial. It took a while, but a judge finally agreed, and she dismissed the case. Via Washington Post:
Though Broward County sheriff's detectives recovered the murder weapon, fingerprints and DNA from the scene, they had no suspects until they connected with John "Champ" Snavely, a star of gay porn films and a dancer in gay clubs in the Fort Lauderdale area. Snavely's DNA was on a Coke can in the trash of Del Brocco's apartment and his fingerprints were on the outside of Del Brocco's car.

Snavely's defense lawyer, H. Dohn Williams, pointed out that DNA from hair on the knife used to kill Del Brocco was not Snavely's, that DNA on a partially smoked marijuana joint was not Snavely's, that bloody shoe prints in the house did not match Snavely, and that DNA and fingerprints in Del Brocco's car came from someone else.

Williams filed a motion to dismiss the case, citing Florida case law which holds that circumstantial evidence cases "cannot be sustained unless the evidence is inconsistent with any reasonable hypothesis of innocence."

Broward Circuit Court Judge Ilona M. Holmes held a hearing in December on Williams' motion to dismiss, to which she noted Broward prosecutors did not file a written response. […] Though courts in many states might allow prosecutors to at least present the evidence to a jury, Florida allows its judges to take a hard look at a case before trial. And for the murder charge against Snavely, Holmes concluded, "This evidence is not enough."
More details in full WaPo story.
Prosecutors have 15 days to appeal the decision, and assuming they don't, Logan/Snavely will be released from jail, where he's been since 2013. If he does return to porn (hey, why not!), it will likely be straight porn, which is where he was working towards the end of his career, when he was arrested.
In gay porn, he filmed a few horrible movies for a now defunct studio, but I think he launched his career as "Seth Wales" for CollegeDudes in 2008 or 2009.
Knowing that he probably didn't stab someone to death, it's cool to jerk off to him without feeling weird anymore. Here's hoping some gay porn studio snatches him up for some horrible new scenes (I'm talking to you, Men/Bromo).
[
CollegeDudes: Seth Wales
]