Justin Bieber's Naked Pics: Are They Even Real?
Earlier today, the New York Daily News published several censored photos of Justin Bieber naked in Bora Bora, which were purchased from tabloid agency FameFlyNet. Was this an invasion of privacy, or does this kind of exposure come with the territory when you're a young, attractive, and fully naked celebrity?
Given Justin Bieber's long history dealing with paparazzi and the fact that he was walking around completely naked in an outdoor setting, these photos can't come as too much of a surprise for him. Also, its clear that Justin Bieber is not ashamed of his naked body, having self-published his own nude photos in the past (not that that necessarily gives anyone else the right to photograph him naked).
Shortly after the censored photos were published, the so-called "uncensored" photos magically started popping up on Twitter. From what I can tell, this was one of the very first Twitter accounts to post pictures of Justin Bieber where you can actually see what appears to be his dick: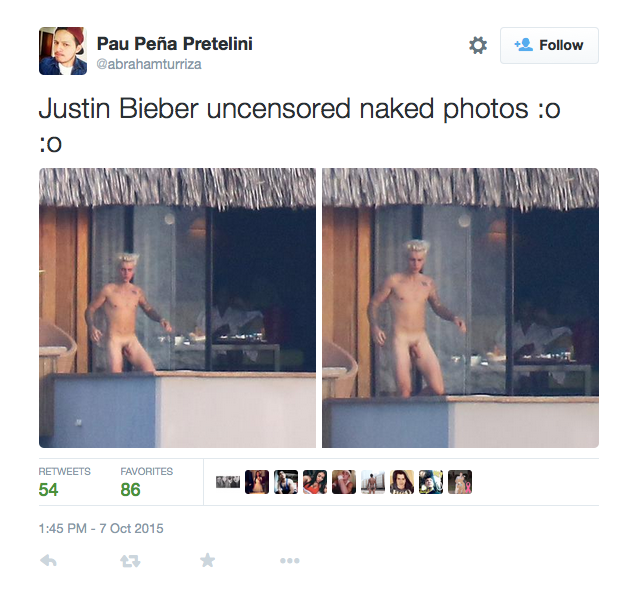 While it would be very easy to remove the black bar and paste in the dick using Photoshop, I've gone over (and over, and over…) these photos for the past couple hours, and they appear to be legit. There's no noticeable distortion, lighting inconsistencies, or blurring that would indicate they've been edited. I also ran them through Photoshop-tracking websites ImageEdited and FotoForensics, both of which did not detect any Photoshop (although, those sites aren't 100% accurate). Long story short (and Justin Bieber appears to be on the longer size), it appears that the uncensored photos of Justin Bieber are real, and this really is Justin Bieber's cock: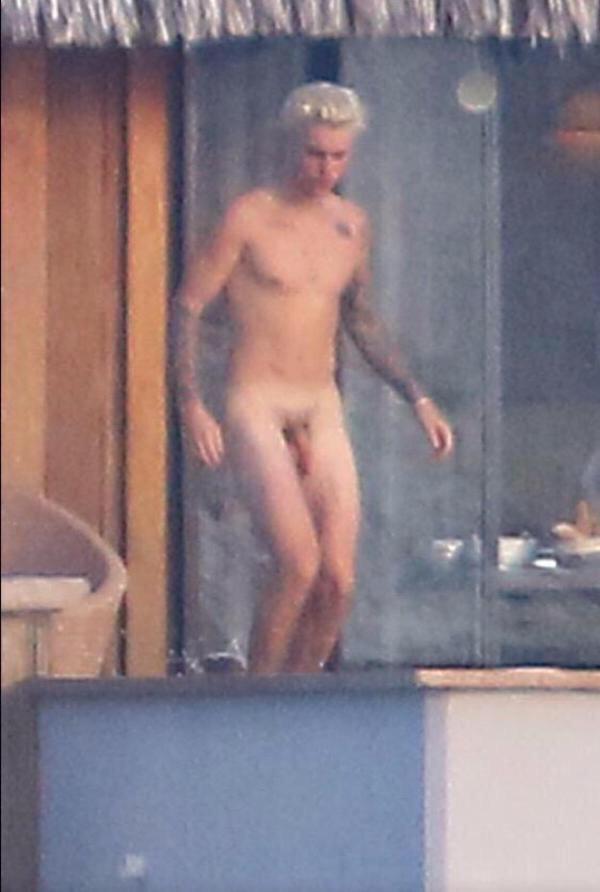 Then again, it's entirely possible that a highly-skilled photo editor has doctored these photos, and we're all being taken for a ride.
At the end of the day, if you're someone who passionately wants to believe that you've seen Justin Bieber's dick, you're going to choose to believe that these are photos of Justin Bieber's dick.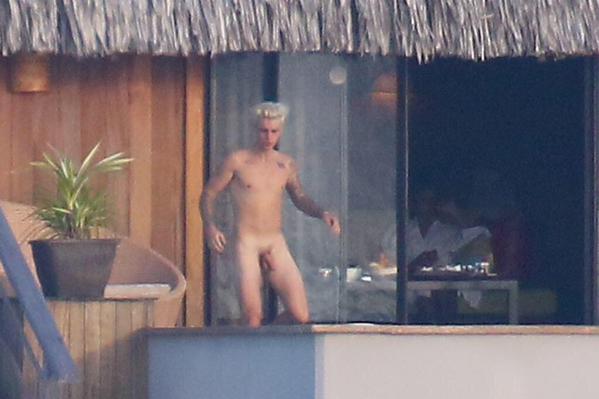 Now that we've seen what might be Justin Bieber's ample endowment, the only question left to answer is whether he is cut or uncut. Given that he's Canadian, I would presume it's the latter, but it's too hard for me to tell.
And, just for posterity's sake, here is Justin Bieber from behind: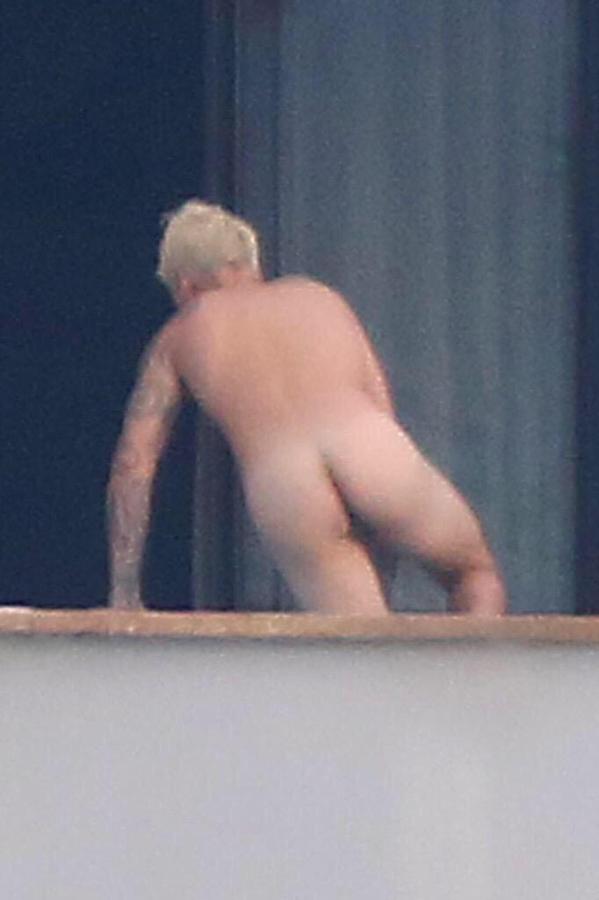 Was Justin Bieber's privacy violated?
Are the uncensored photos of Justin Bieber's penis and butt real?
Is Justin Bieber cut or uncut?