Johnny Rapid Gets Fucked By Justin Matthews While Fucking Beaux Banks In Epic "Men Bang" Episode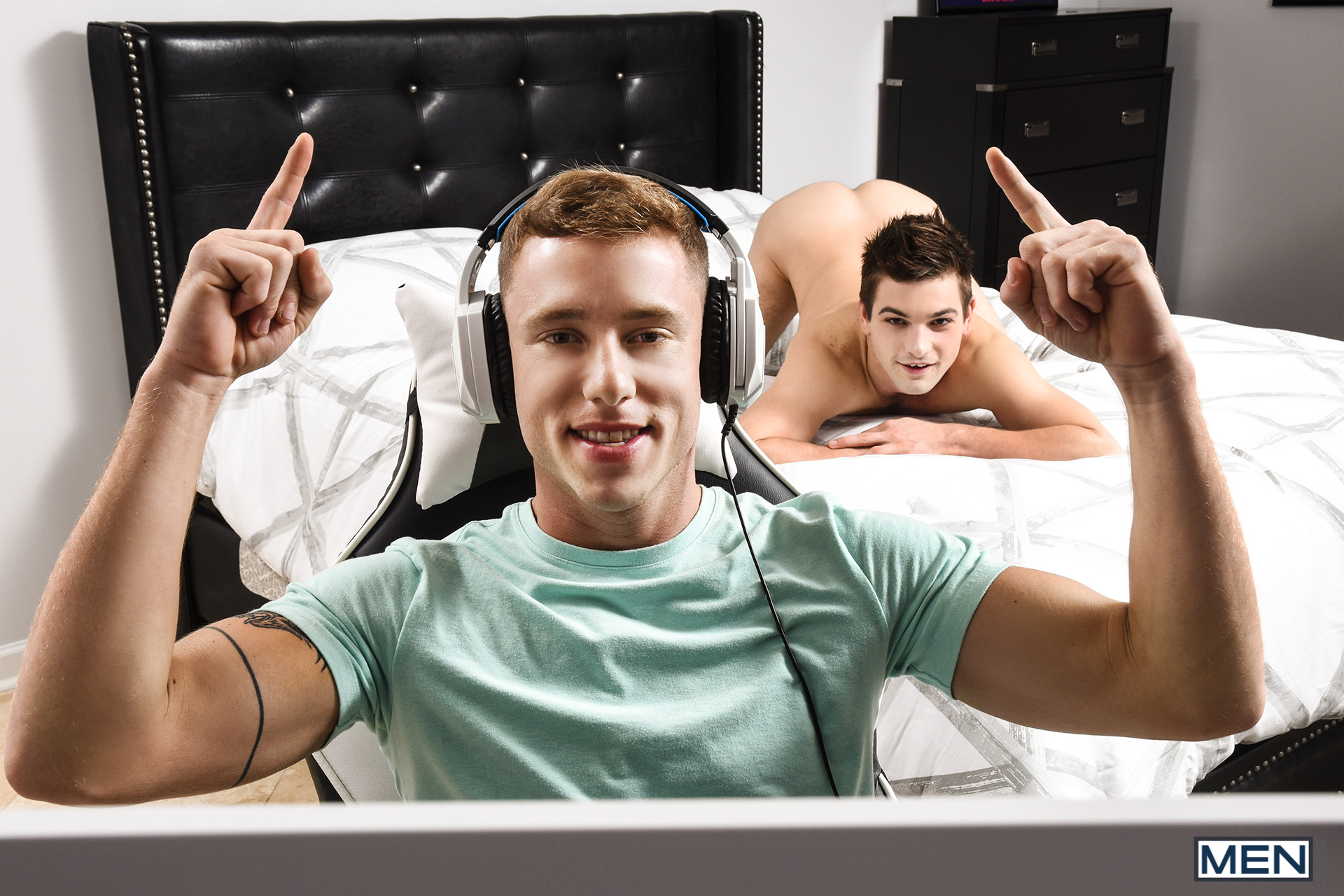 This could've just been a corny collection of stunts and special effects, but "Men Bang" has actually ended up being one of Men.com's best series ever?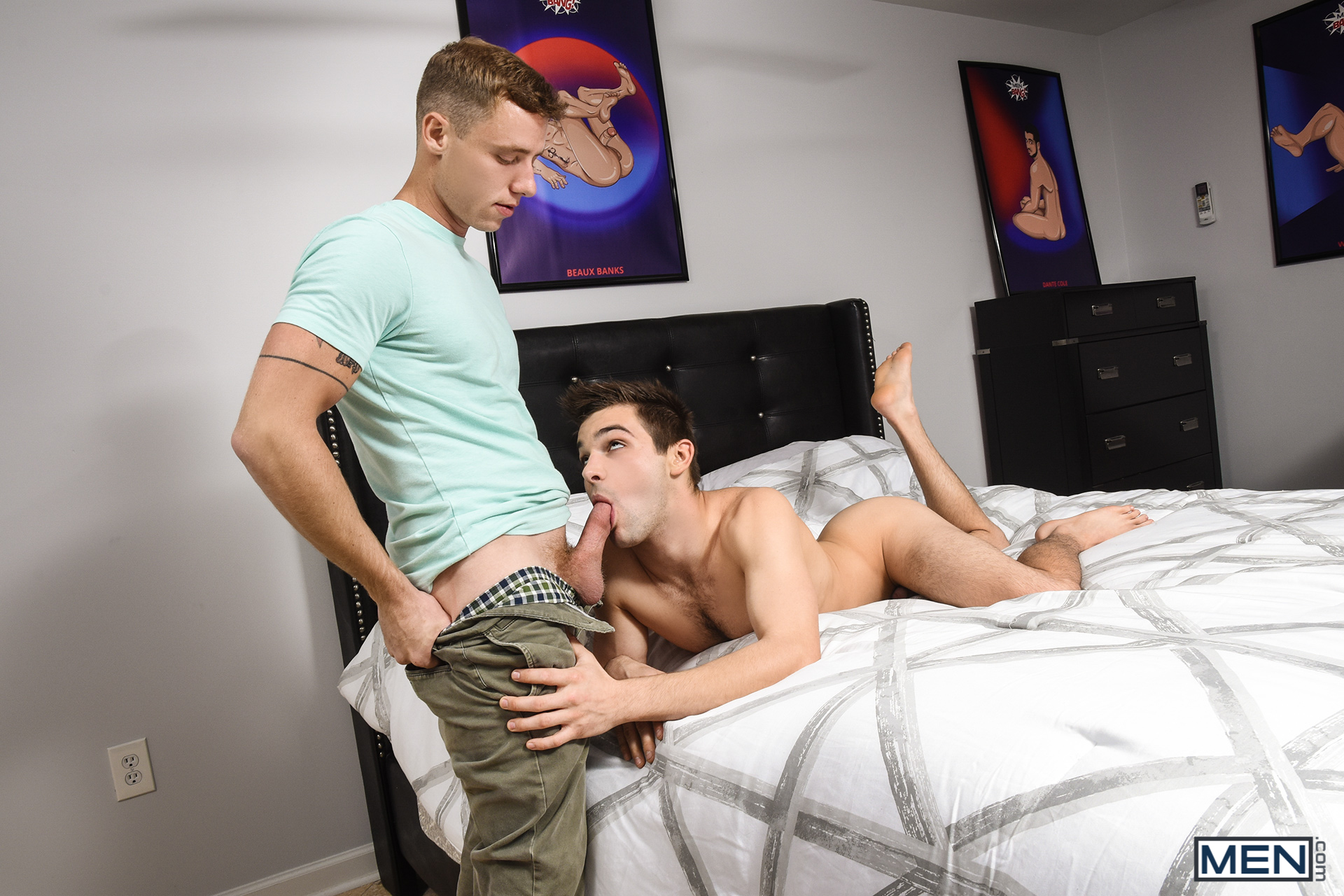 Whether or not you play the "Men Bang" video game (which is available to on Nutaku), the Men Bang gay porn series—led by gaymer Justin Matthews—stays focused on great fucking, with just enough gaming plot and special effects mixed in for fun. Justin reaches another level of the game today, and his reward is a three-way fuckfest with Johnny Rapid and Beaux Banks.
Johnny takes center stage during the three-way, as he shows off his bottoming and topping skills: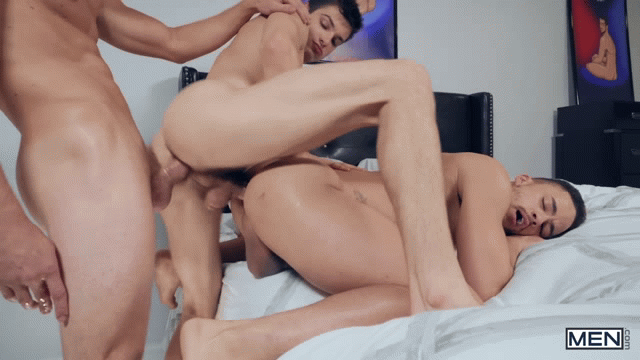 They move into a few different positions, and Johnny's big dick is rock hard while riding Justin and being sucked off by Beaux:
Justin ends up fucking the cum out of Johnny, and Beaux swallows the load: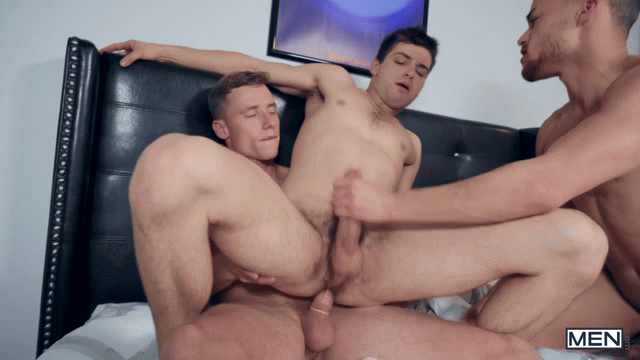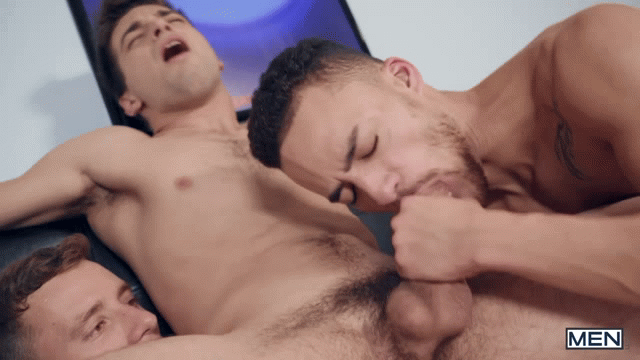 After fucking the cum out of Johnny, Justin gives Beaux a cum facial, and then Beaux blasts his own load to close the scene. This is one of the best three-ways of 2019 so far, with strong performances from all three guys. Trailer (watch full scene here):
[
Men.com: Justin Matthews, Johnny Rapid, And Beaux Banks
]