WATCH: Sean Ford Takes An Entire 10-Inch Dildo Up His Ass, Then Snowballs Cum With Justin Owen
Helix scenes keep getting better and better. Today, two of the studios best performers (and, full disclosure, two of my favorite) are paired for an intense fuckfest that includes a giant dildo, fucking while standing against a wall, and a lot of jackhammering. Justin Owen pounding Sean Ford delivers pretty much everything you could want.
But first, that giant dildo: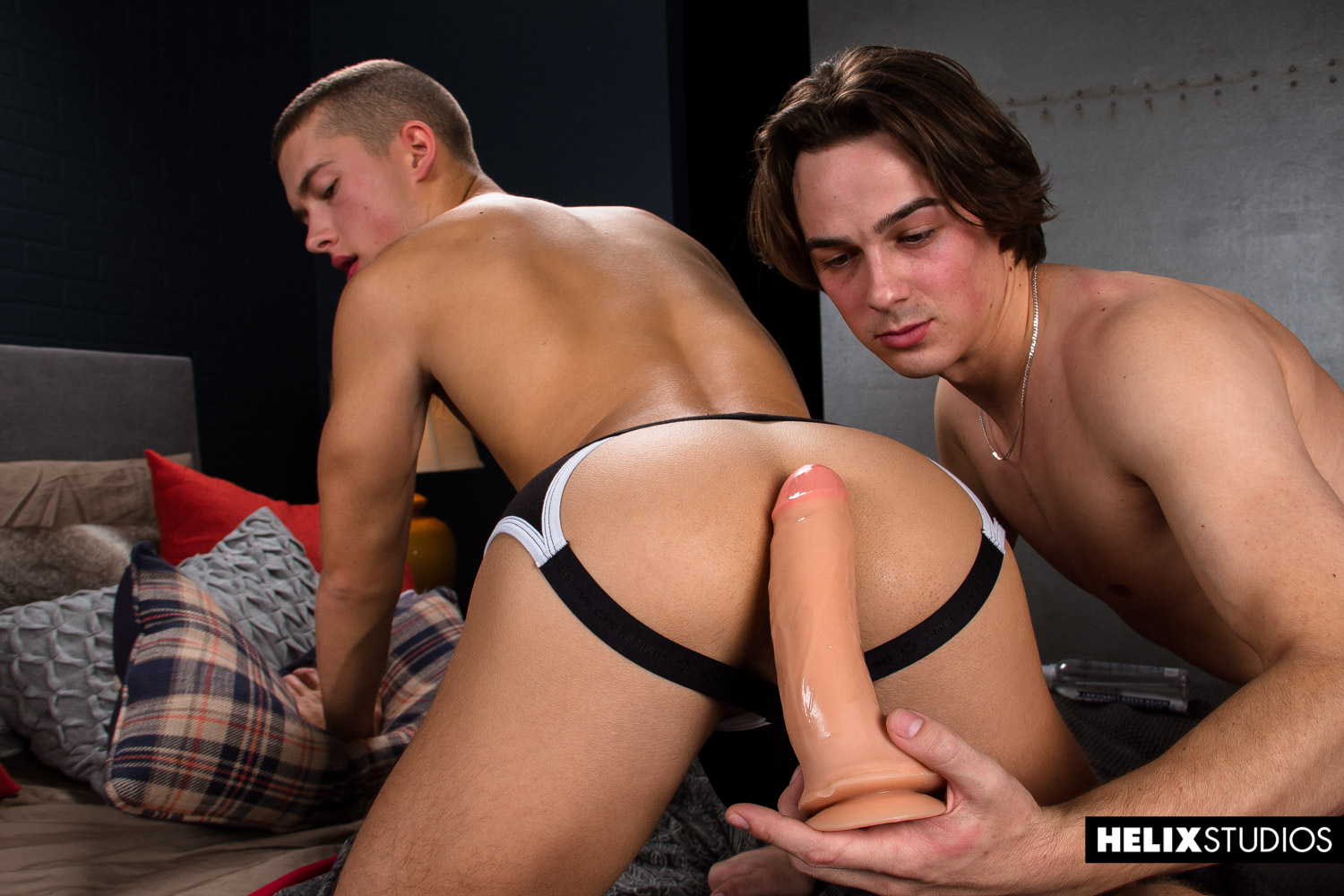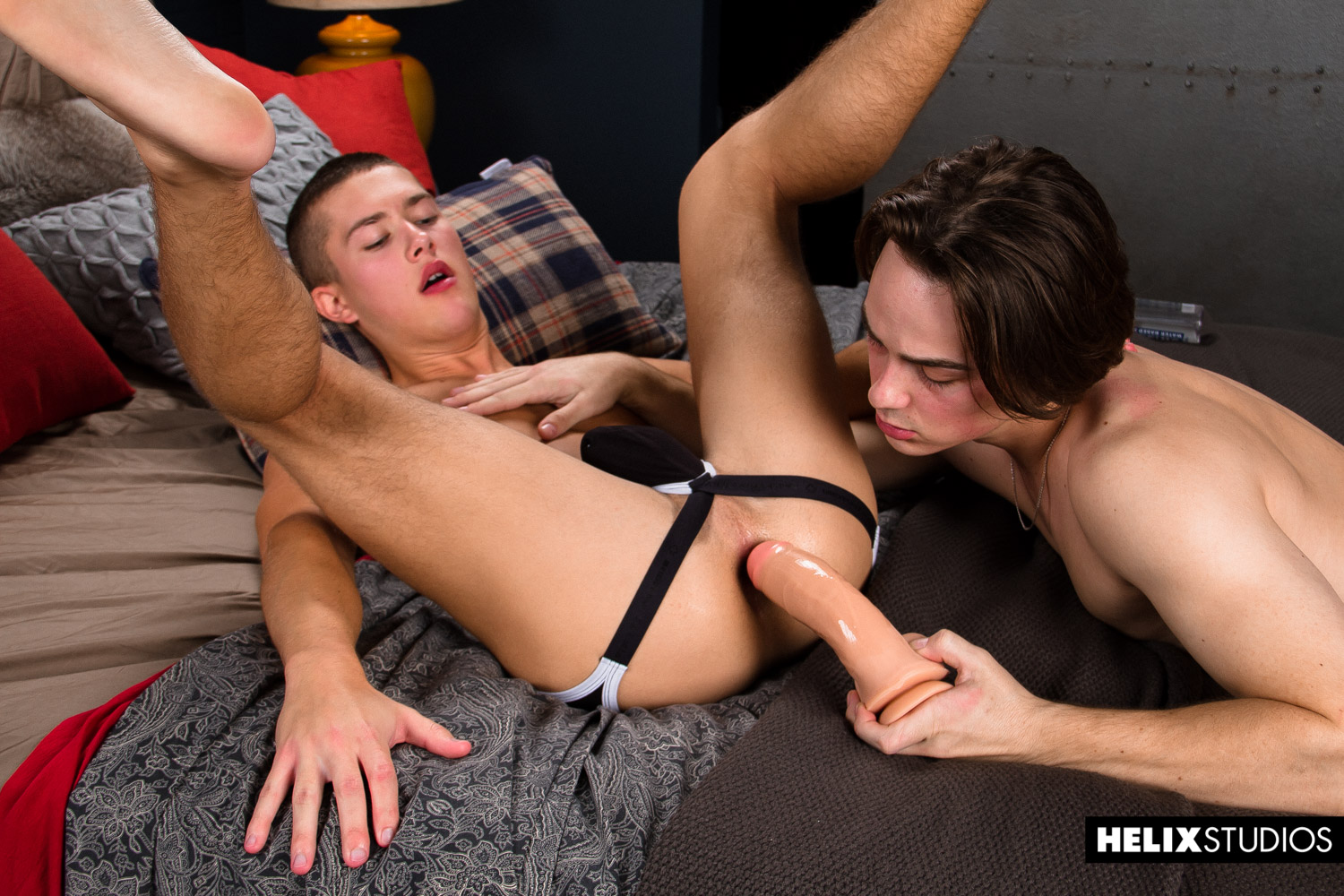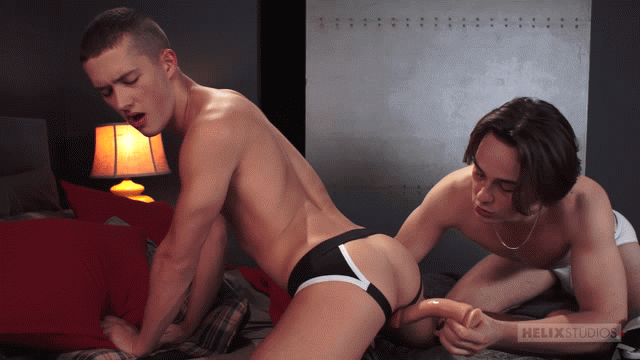 Justin Owen is among gay porn's best bottoms, but here we're reminded of how good a top he is, too. He slams the fuck out of Sean Ford in multiple positions, and when told by a horny Sean to fuck him harder, Justin starts pumping even more forcefully.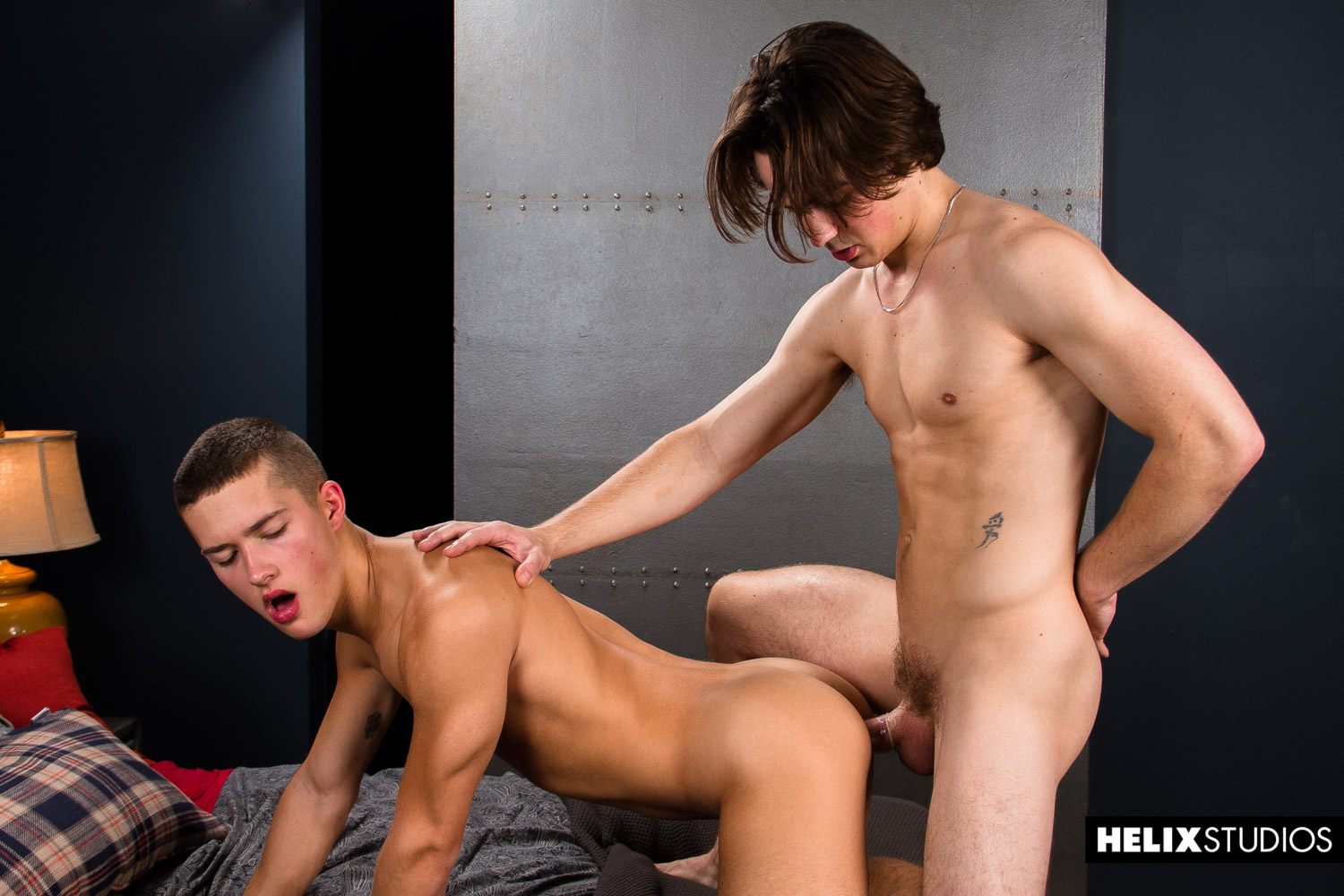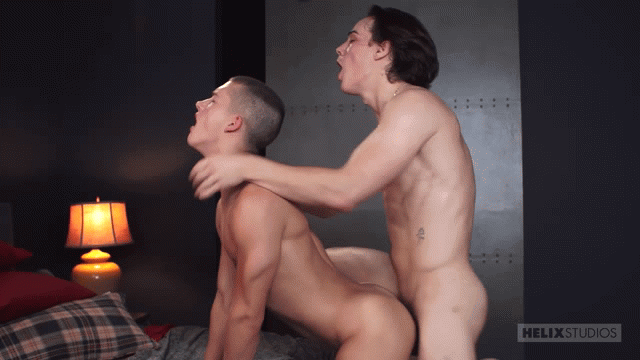 This scene concludes with Sean Ford swallowing Justin Owen's cum. Best of all, after Justin's done shooting, he scoops up all the cum that landed on Sean's cheek and eats it himself. This scene—arguably among Helix's best of 2016—then ends with Sean and Justin snowballing.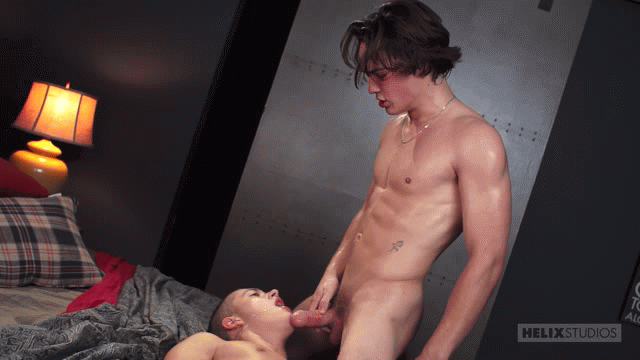 Trailer (watch full scene here):
[
Helix: Justin Owen Fucks Sean Ford
]