Kai Taylor Wears An Earring Connected To A Necklace While Being Fucked Bareback By Spikey Dee In "Bubble Butt Bang"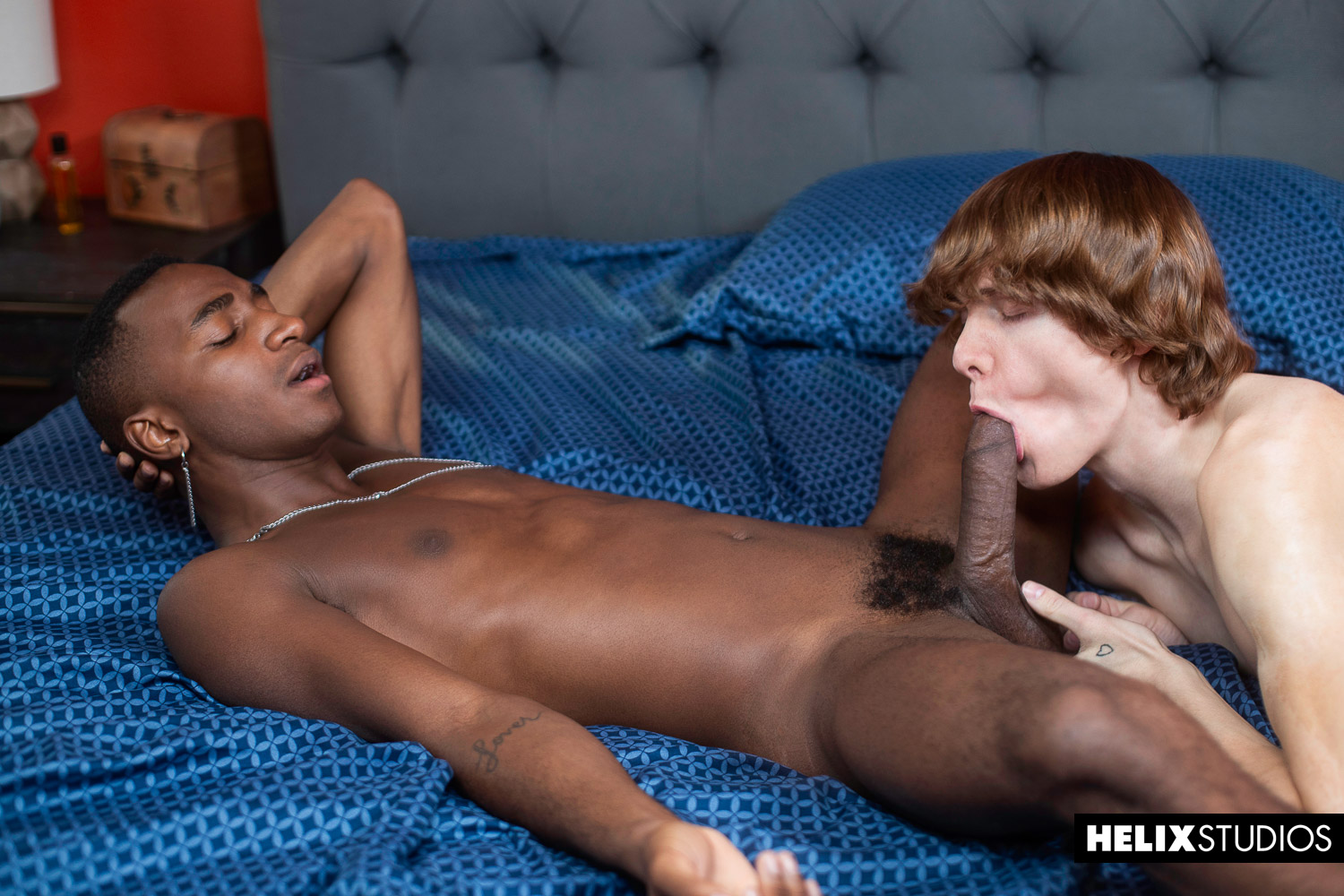 It took me a minute to figure out what was going on with Kai Taylor's jewelry while looking at these pics, because I don't think I've ever seen anything like this before? Turns out, it's an earring that's connected to a necklace, or a "chain connected earring," and Kai Taylor manages to keep it on while being fucked bareback by big-dicked Spikey Dee in the new Helix scene.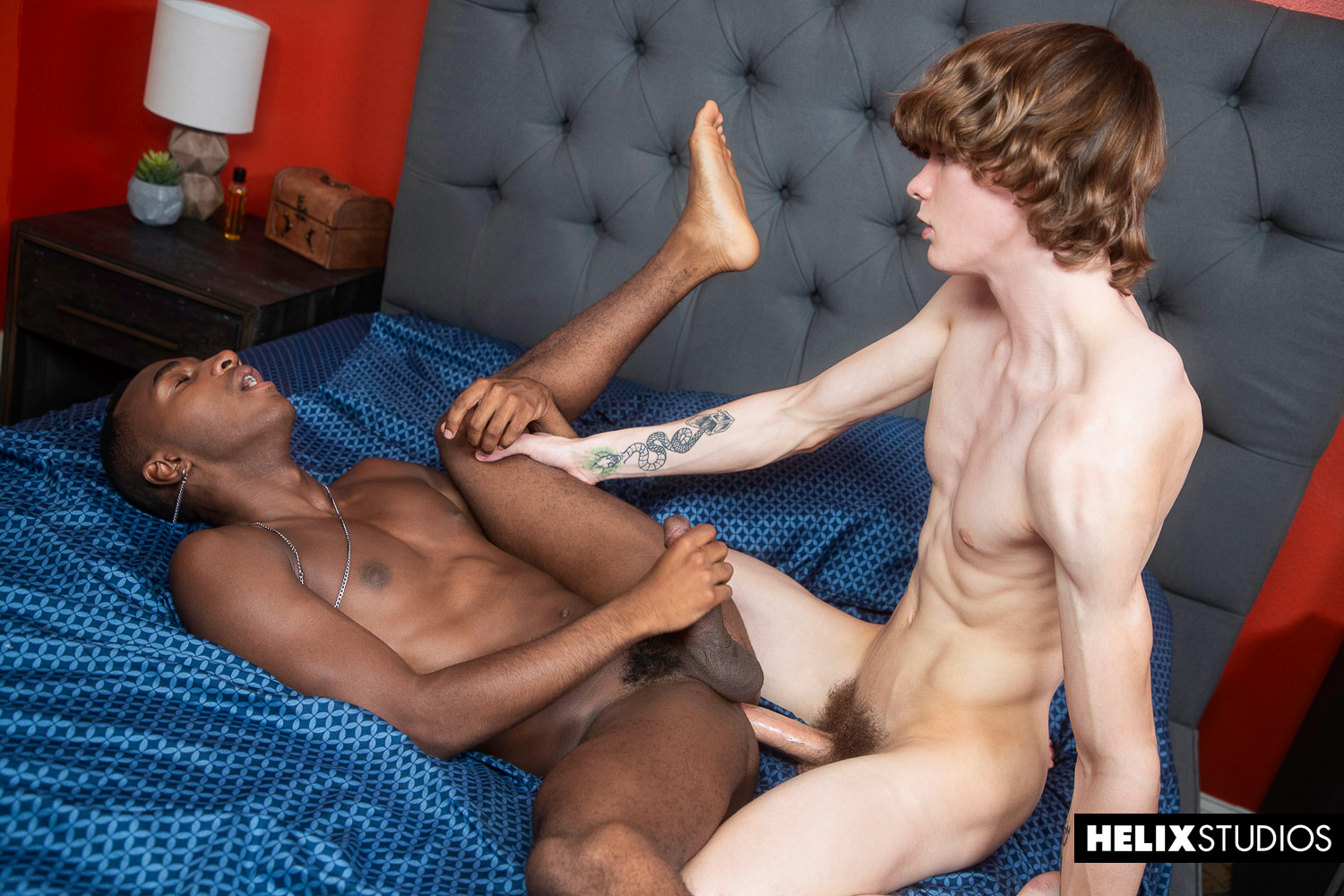 I could never wear something like this, as I'd be worried about the chain getting accidentally pulled out and ripping my ear in half during sex (if I had sex).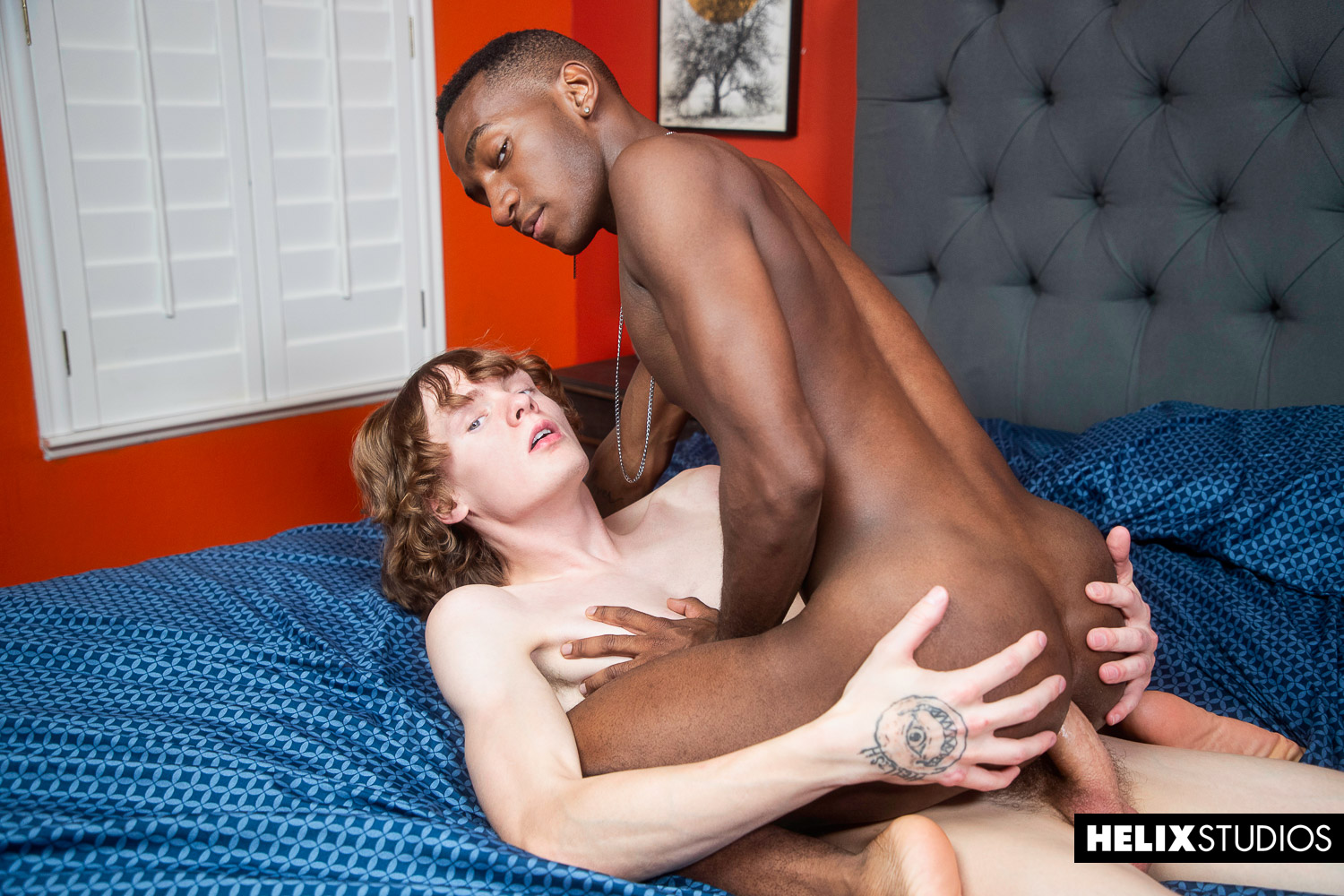 Or, with my luck, it would somehow get wrapped around my neck and would strangle me to death. Thankfully, these twinks aren't clumsy old men, so they can suck and fuck all night long with no injuries.
Move over Jane Child?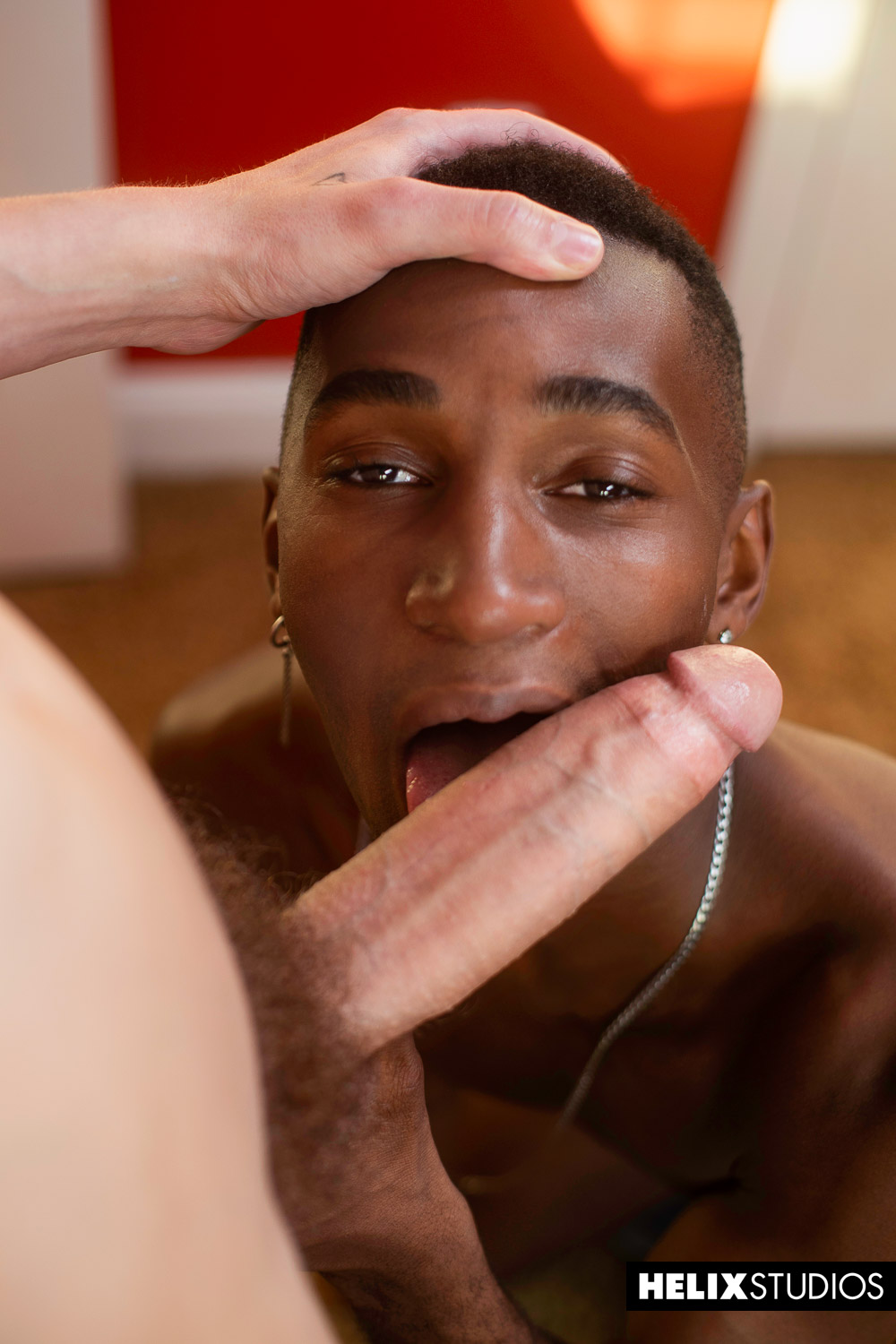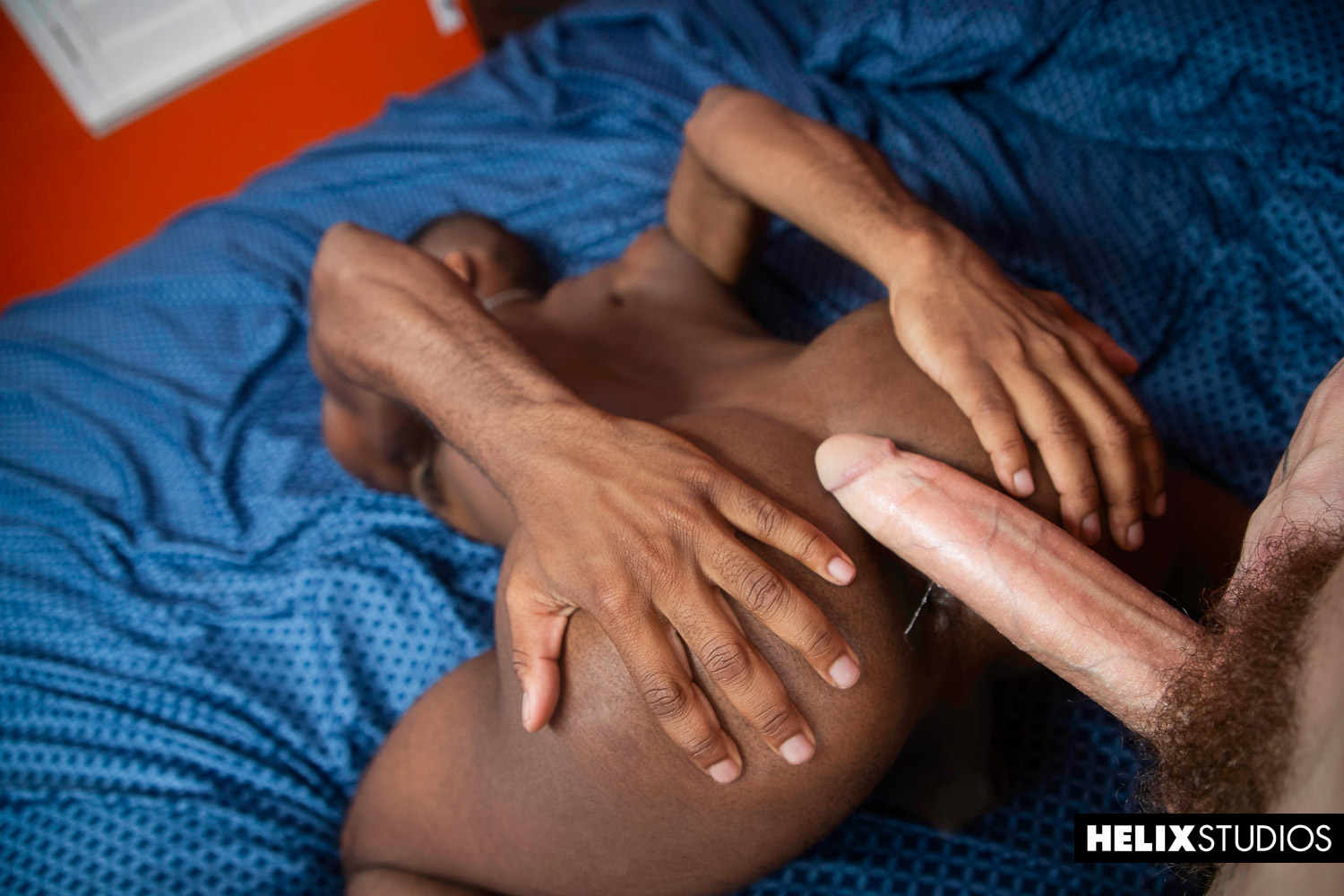 OK, enough about the jewelry. Spikey Dee's cock is so symmetrical with such a smooth complexion, it almost looks like a dildo? I wonder what it tastes like? Only Kai Taylor knows. Well, Kai Taylor and like 100 other gay porn stars…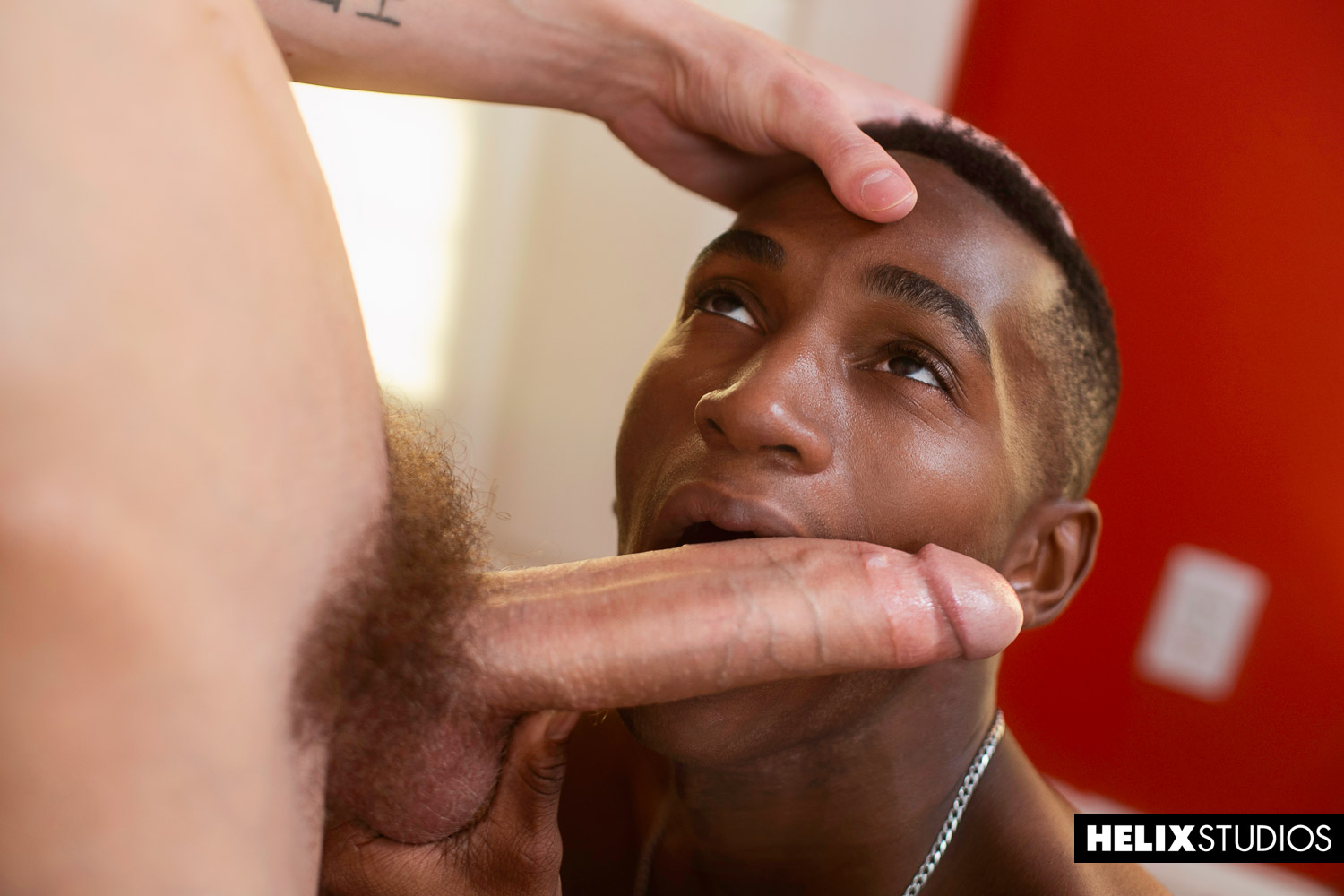 Here's more from the excellent "Bubble Butt Bang," which I think is my favorite Kai Taylor scene ever: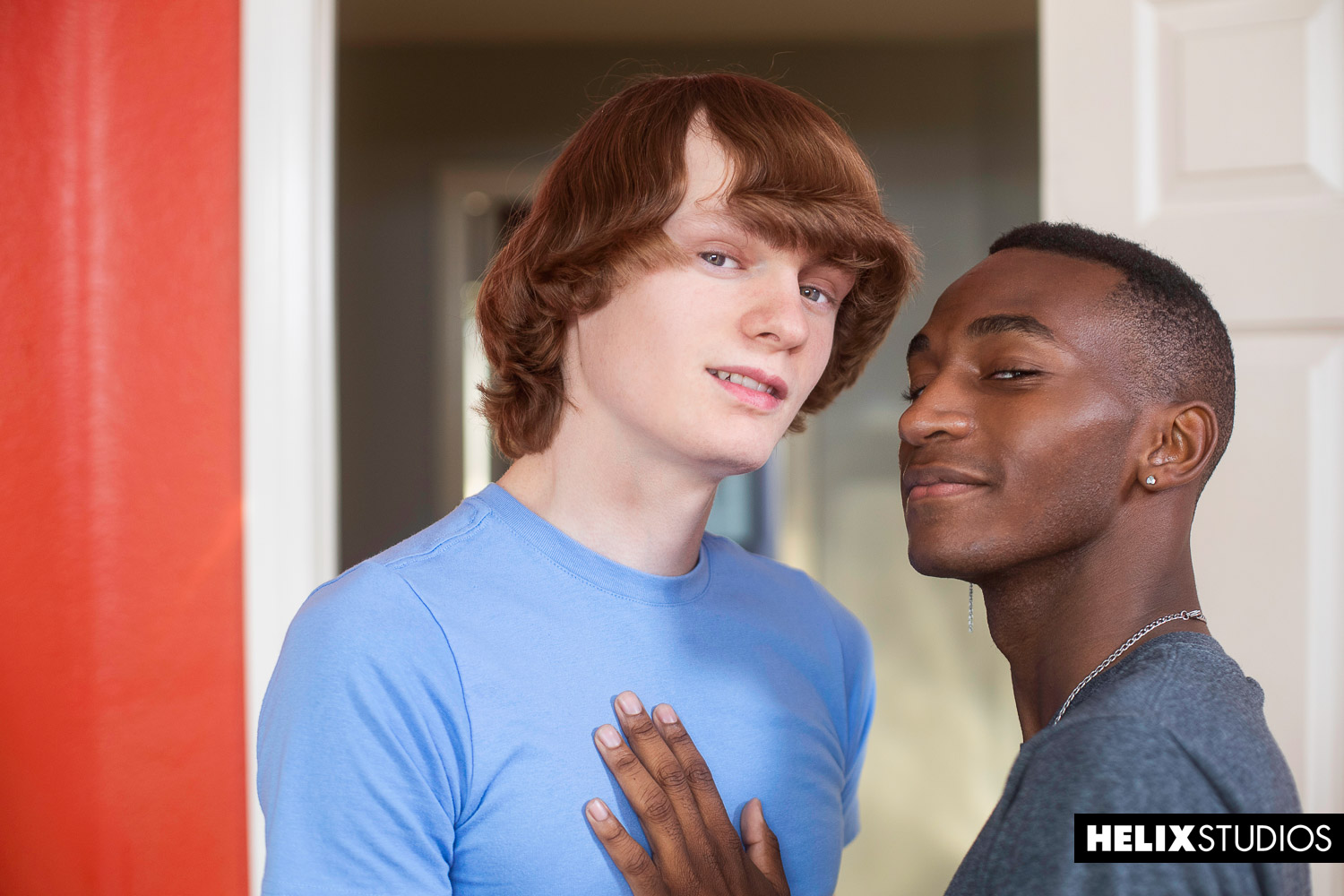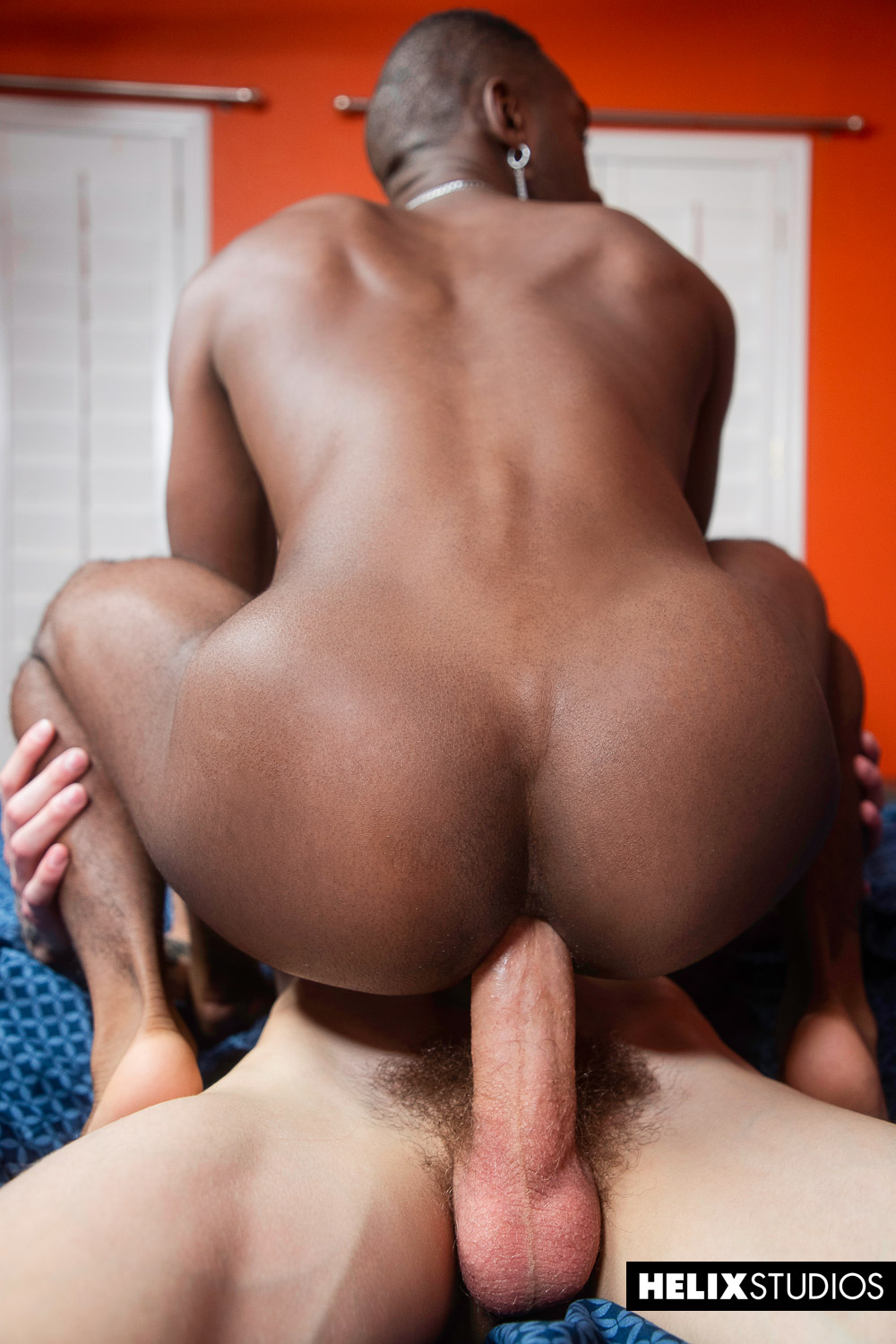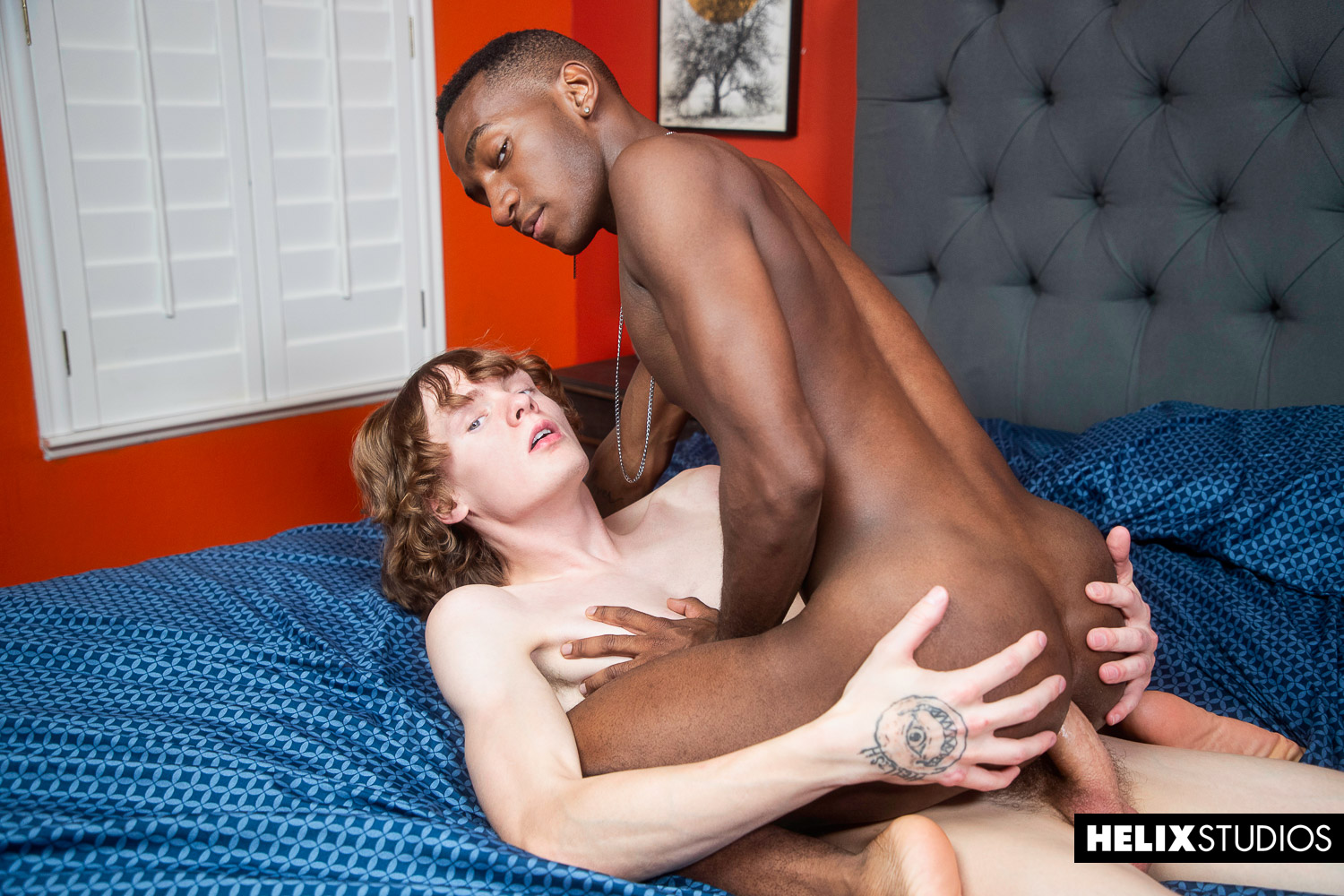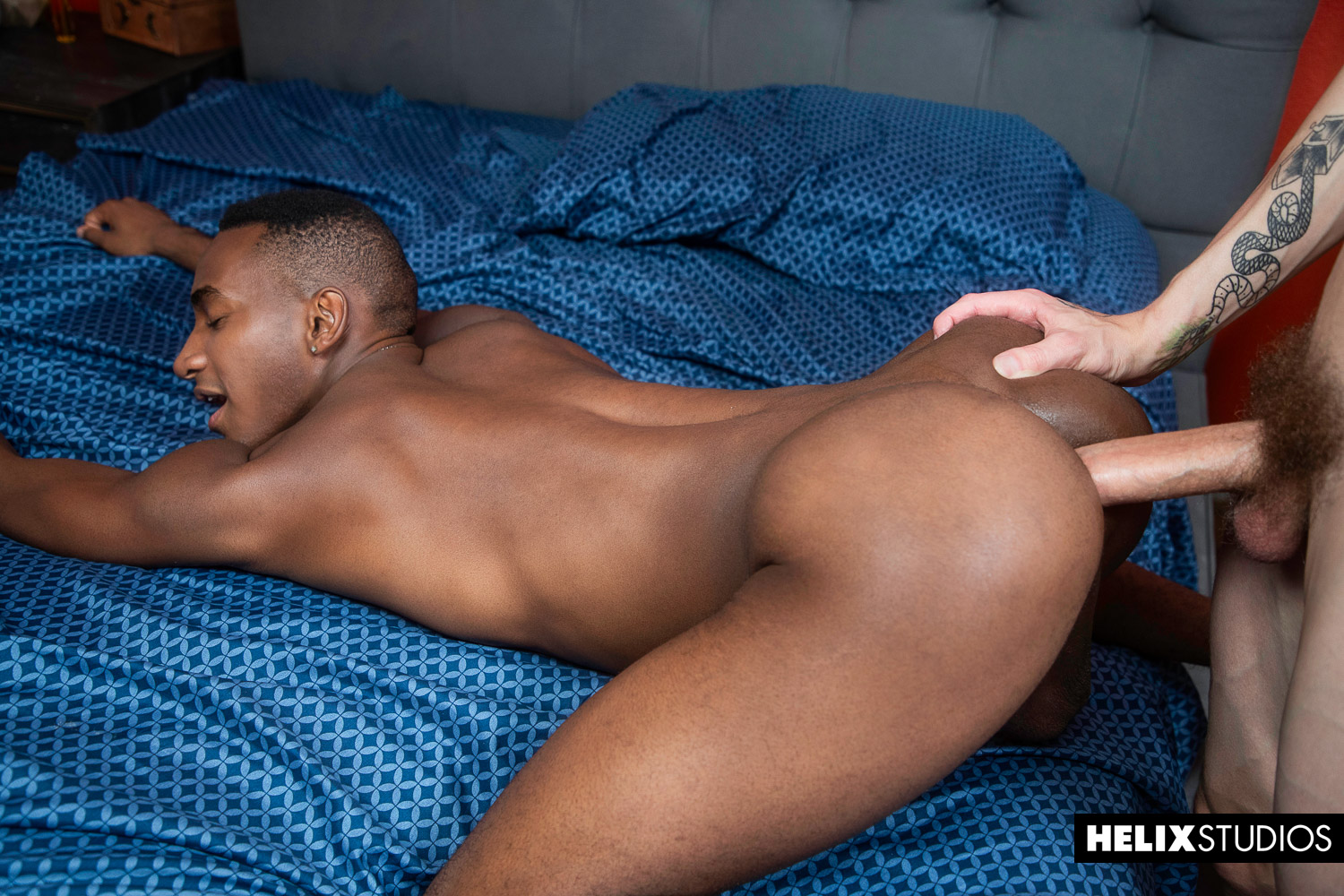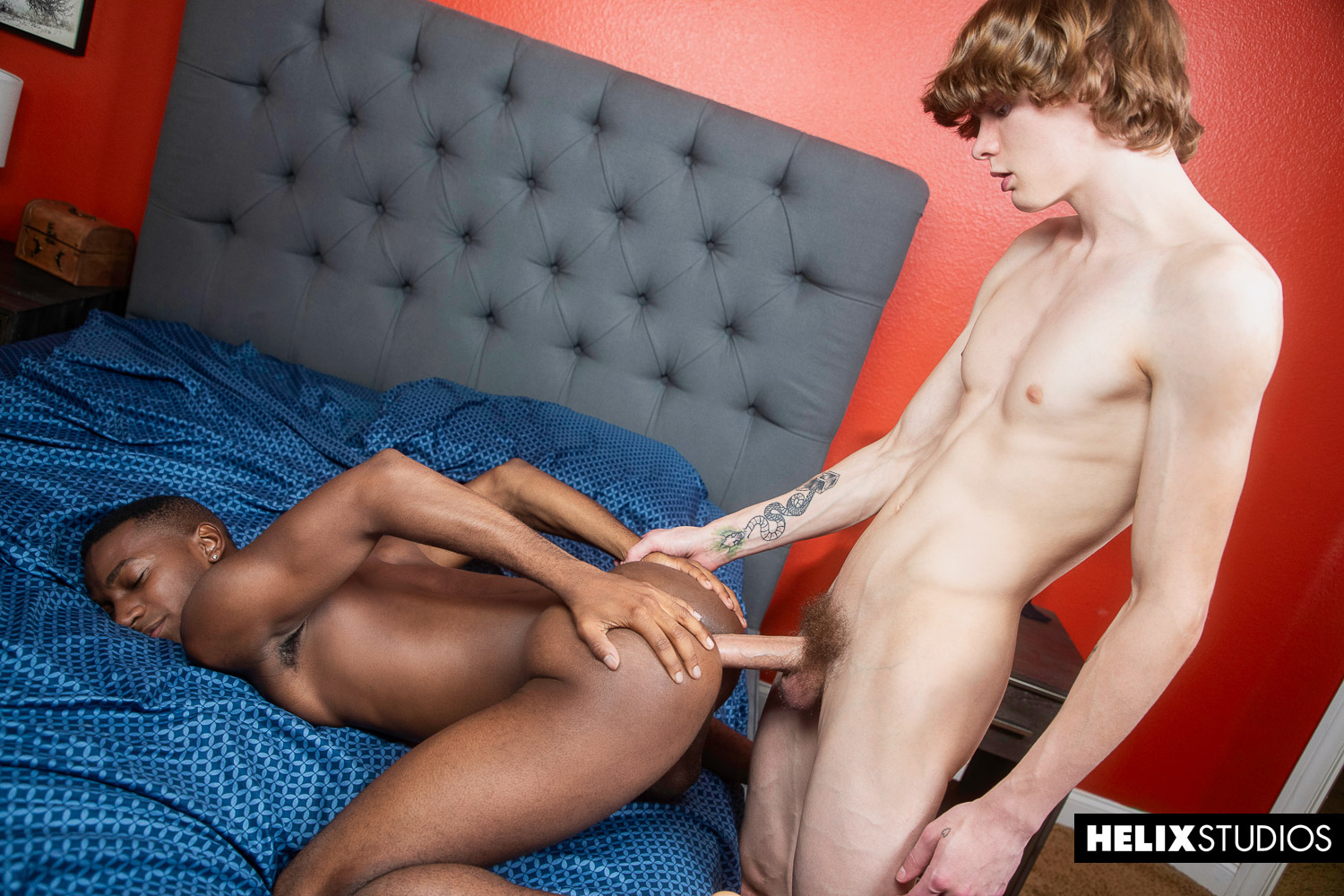 Trailer (watch full scene here):
[
Helix: Spikey Dee Fucks Kai Taylor Bareback
]