Kaleb Stryker Tops And Bottoms Bareback In His First Fourgy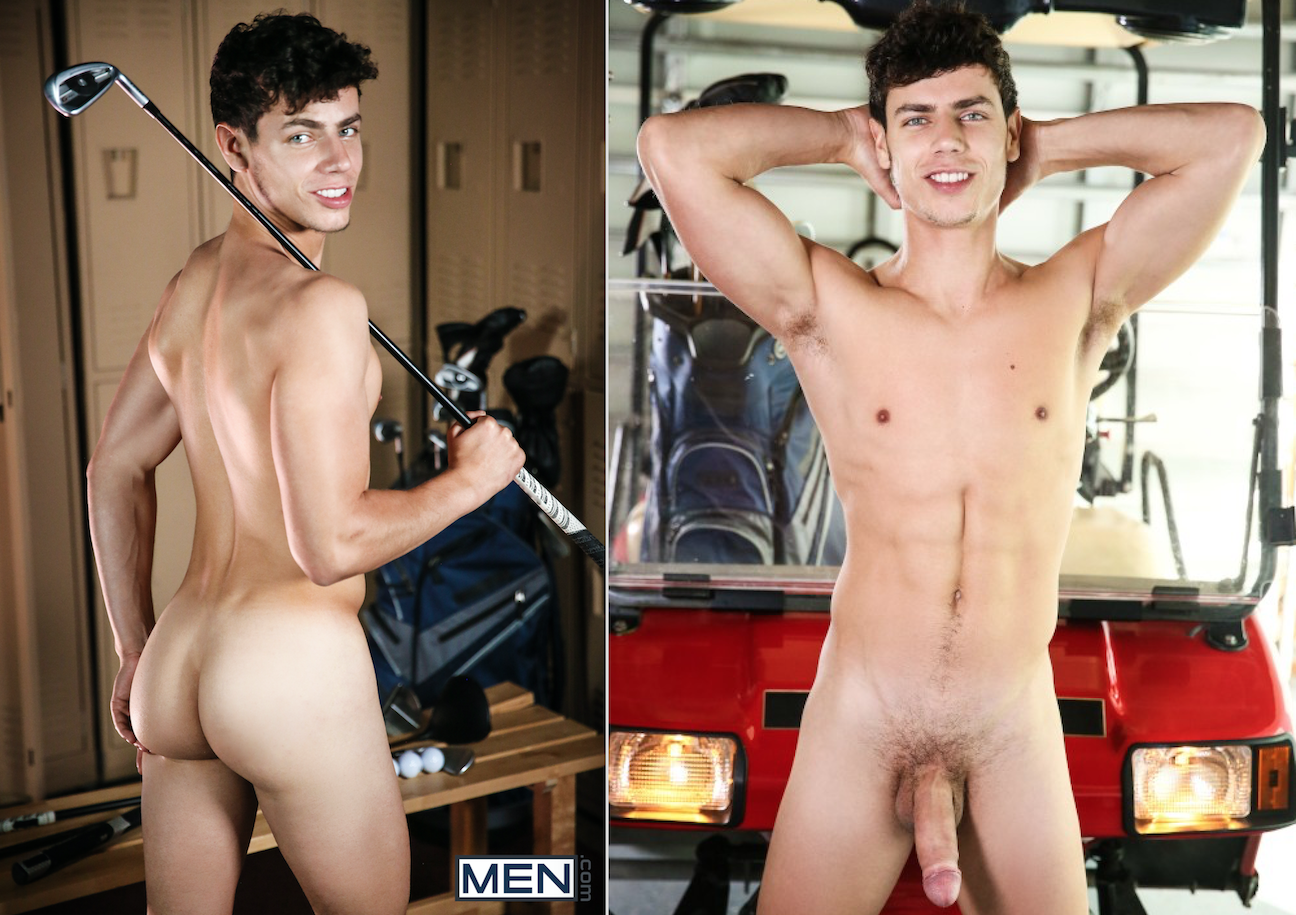 After 19 scenes as Sean Cody's Kaleb and then 22 scenes as Men.com's Kaleb Stryker, can you believe this big-dicked beauty has never been in a fourgy? That all changes today as Kaleb Stryker leads an all-star four-way bareback fuckfest in Men.com's "Caddy And The Daddy" finale, with Kaleb doing double duty in the scene as both a top and a bottom. In short, it's everything you love about the versatile Kaleb Stryker, all in one scene.
Kaleb Stryker gets fucked raw by both the daddies in this scene, first by Dale Savage and then by Dirk Caber.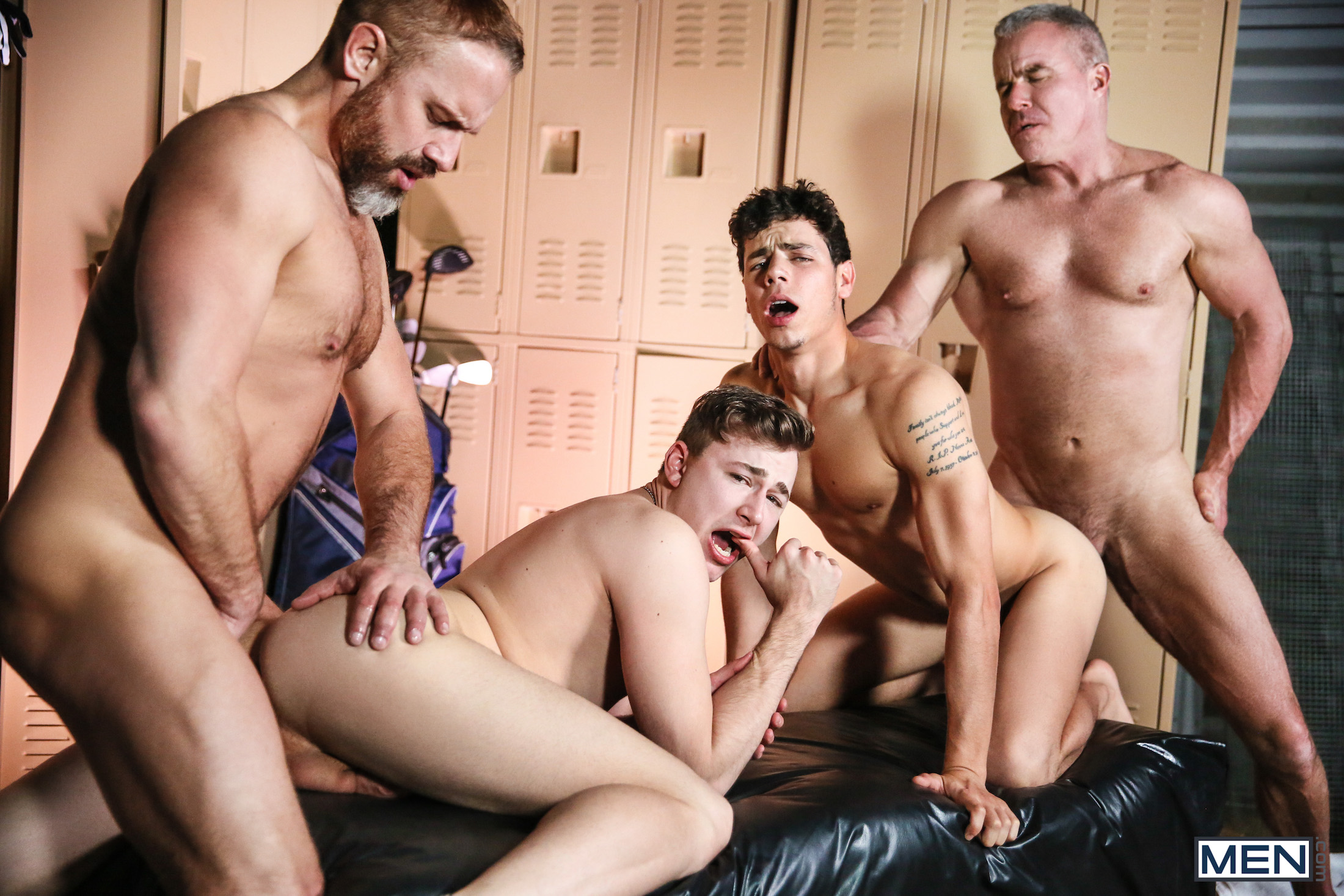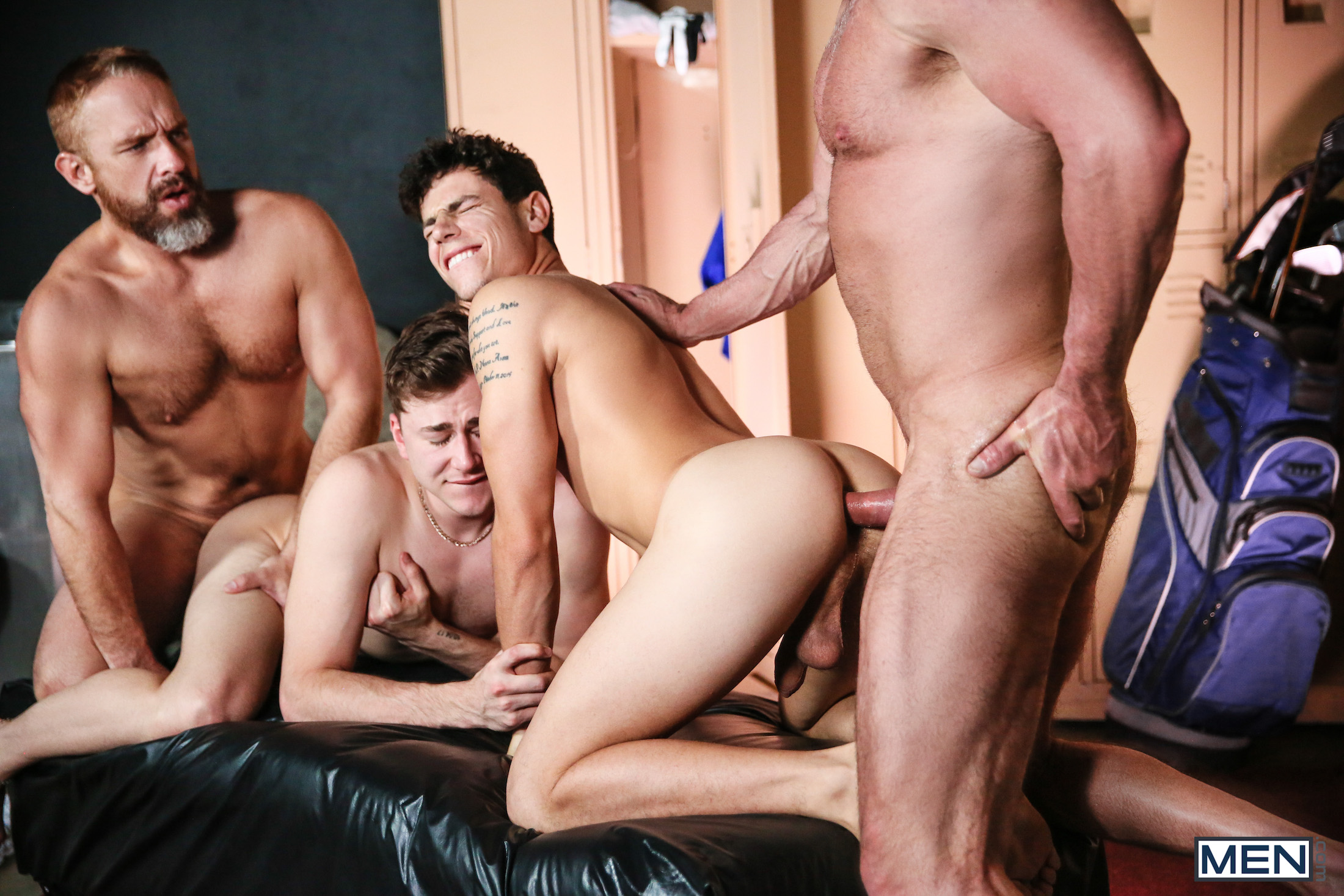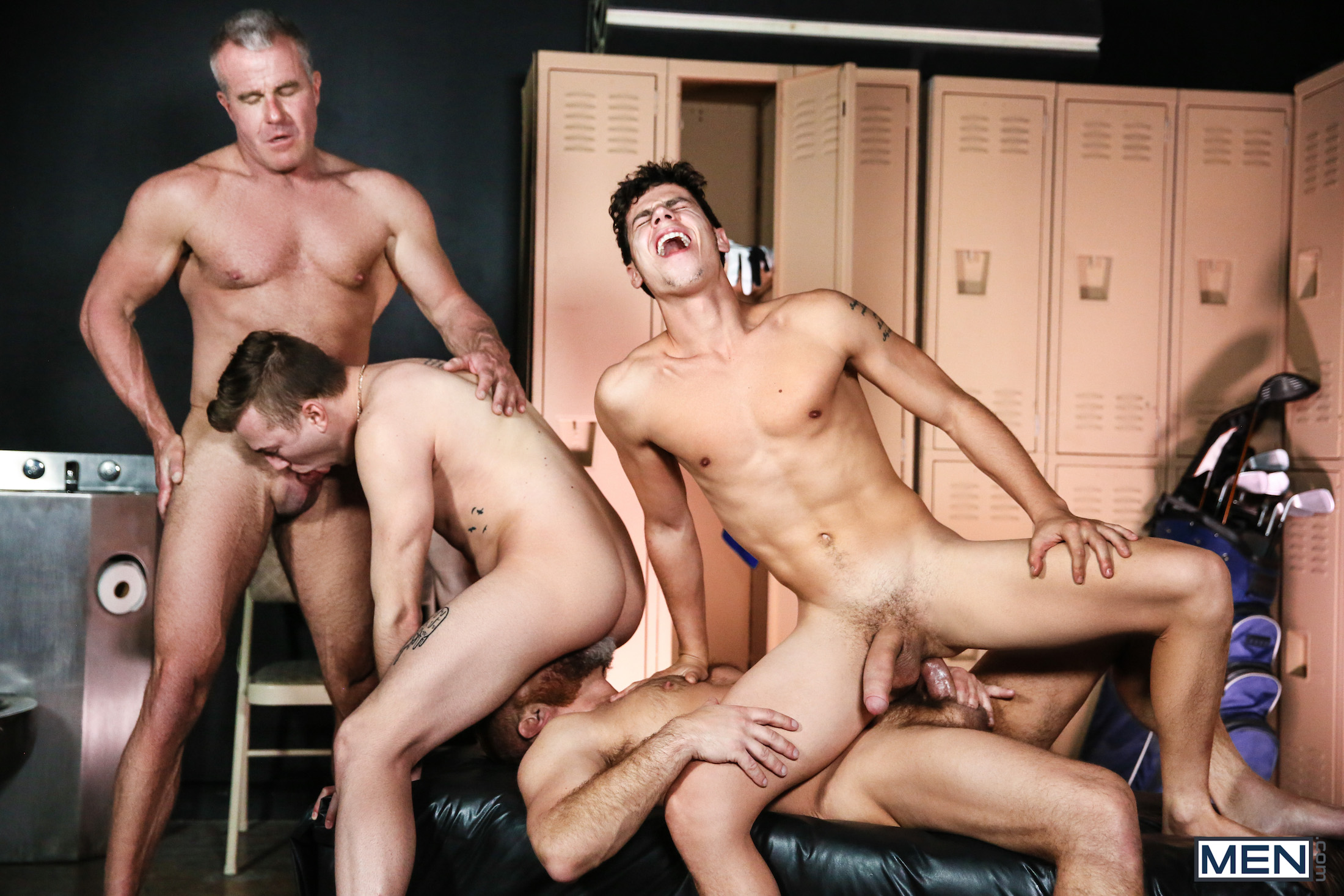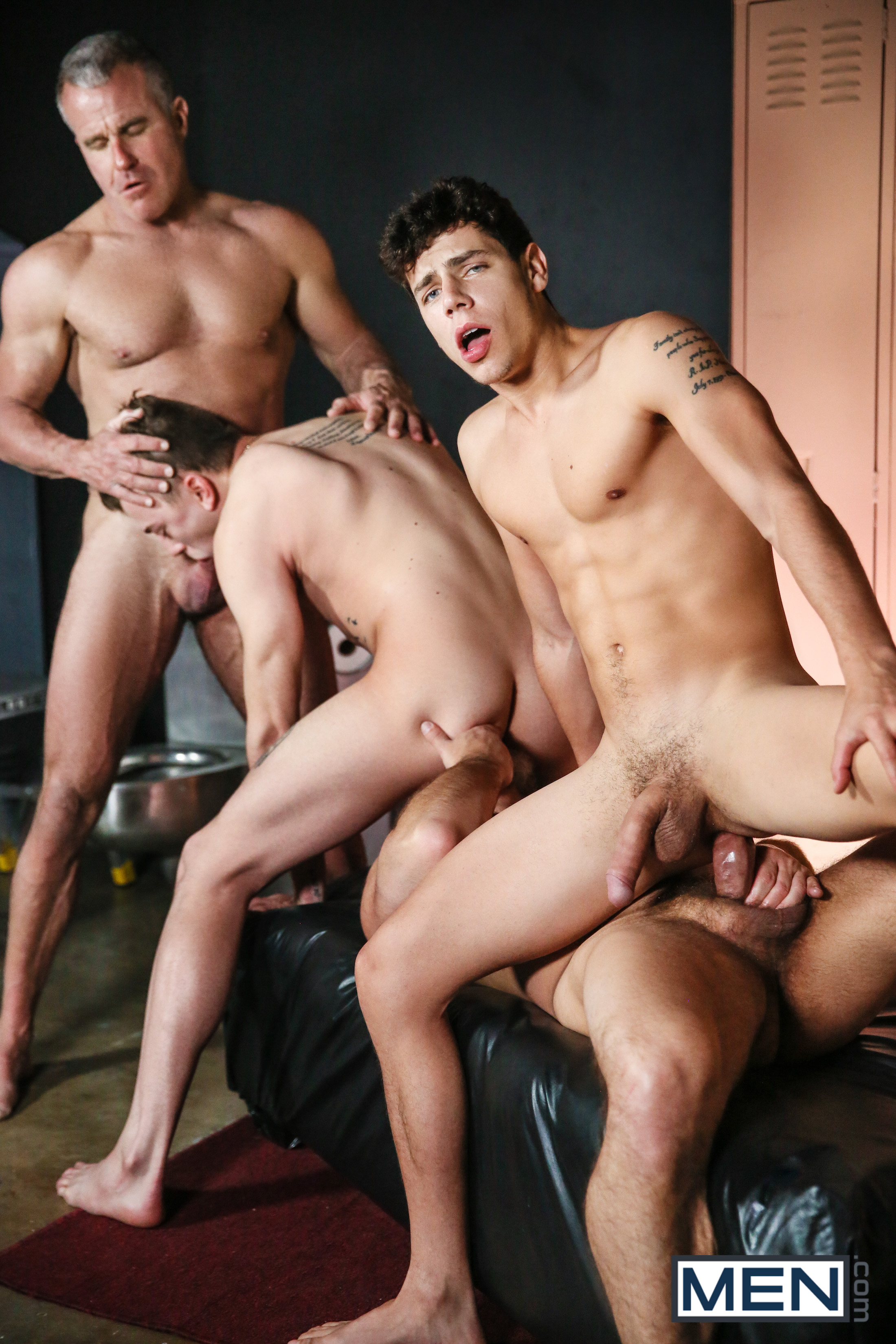 Then, Kaleb switches things up and tops his fellow caddy, Zander Lane.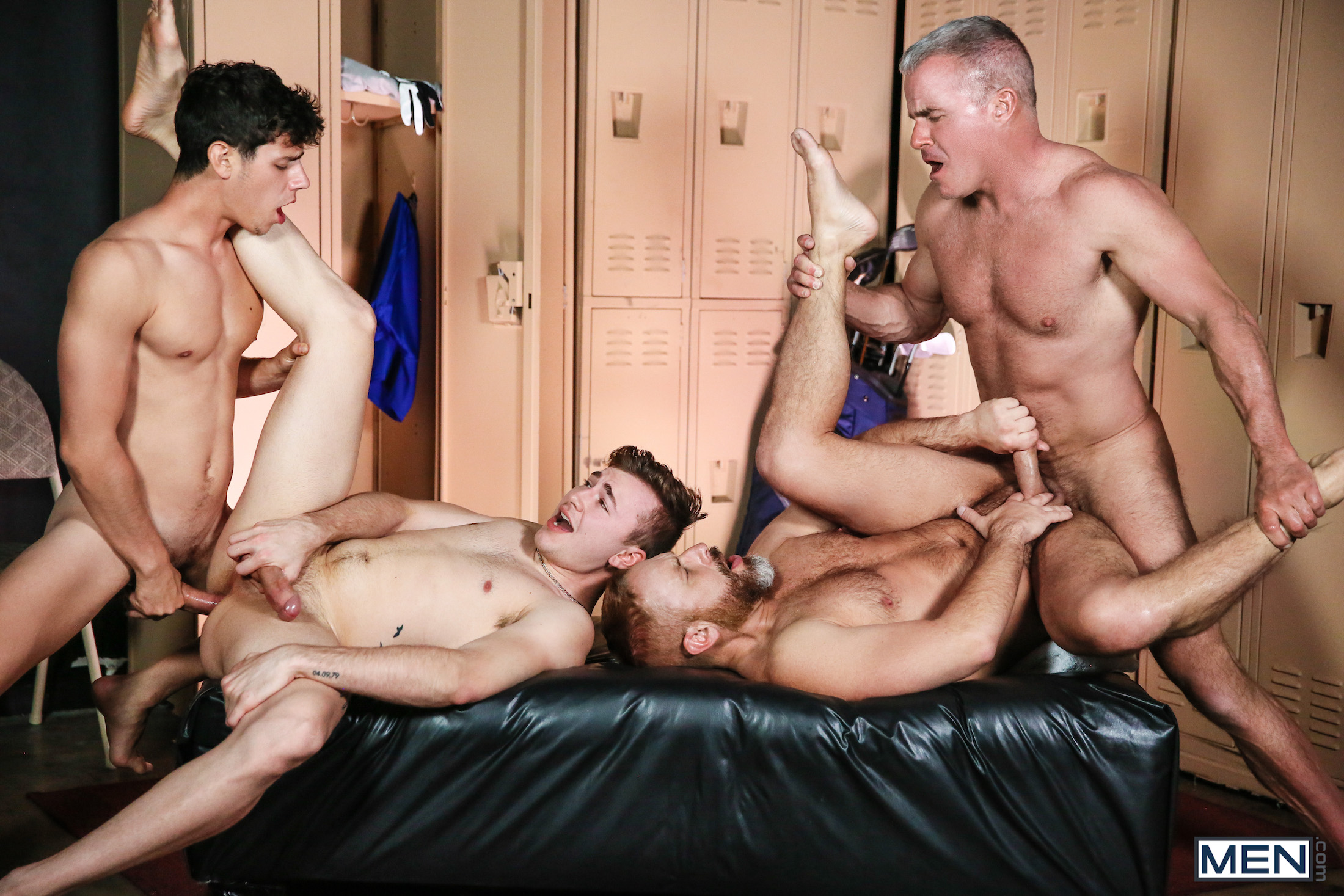 I wasn't crazy about the previous "Caddy And The Daddy" scenes, but this is a strong finish that's definitely the best scene in the series, with surprising chemistry between all four performers (fourgies are so often hit or miss). Trailer (watch full scene here):
[
Men.com: Kaleb Stryker, Dale Savage, Zander Lane, And Dirk Caber Fuck Bareback
]