Kaleb Stryker Update: Working On His Body, Eating Sweet Pussy, Sucking Big Cocks, And Fucking Beaux Banks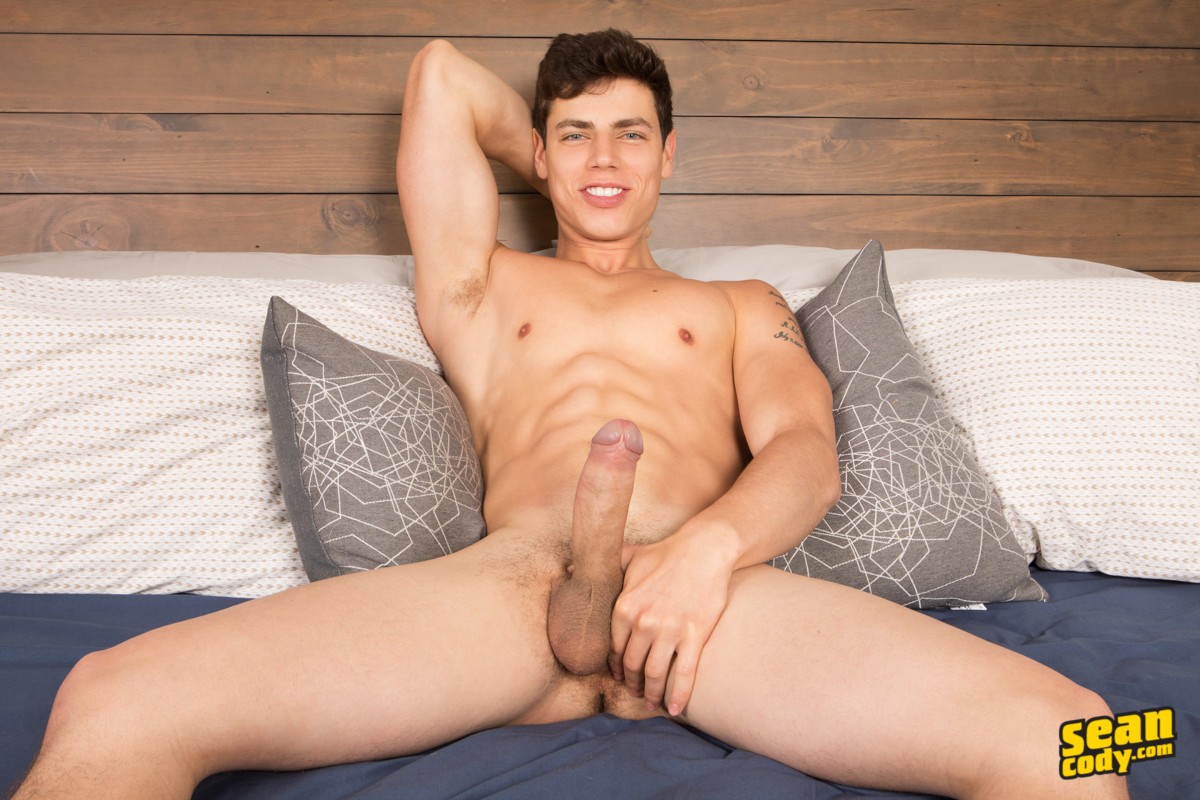 Former Sean Cody model Kaleb has successfully transitioned into becoming a full blown gay porn star, complete with a new last name (he's now known as Kaleb Stryker), multiple scenes on Men.com, and, of course, a Twitter account. Yesterday, Kaleb tweeted to fans that he rejects labels when it comes to his sexual identity, writing that he's "gay, bi, straight…blah blah blah…I'm all of it and none of it. Just depends really?" Kaleb also revealed that what matters to him is "trying new things":
In terms of things that Kaleb likes to try, Kaleb admitted that he loves "eating a sweet, tasty clean pussy more than anything else, making a woman feel so special." Nice: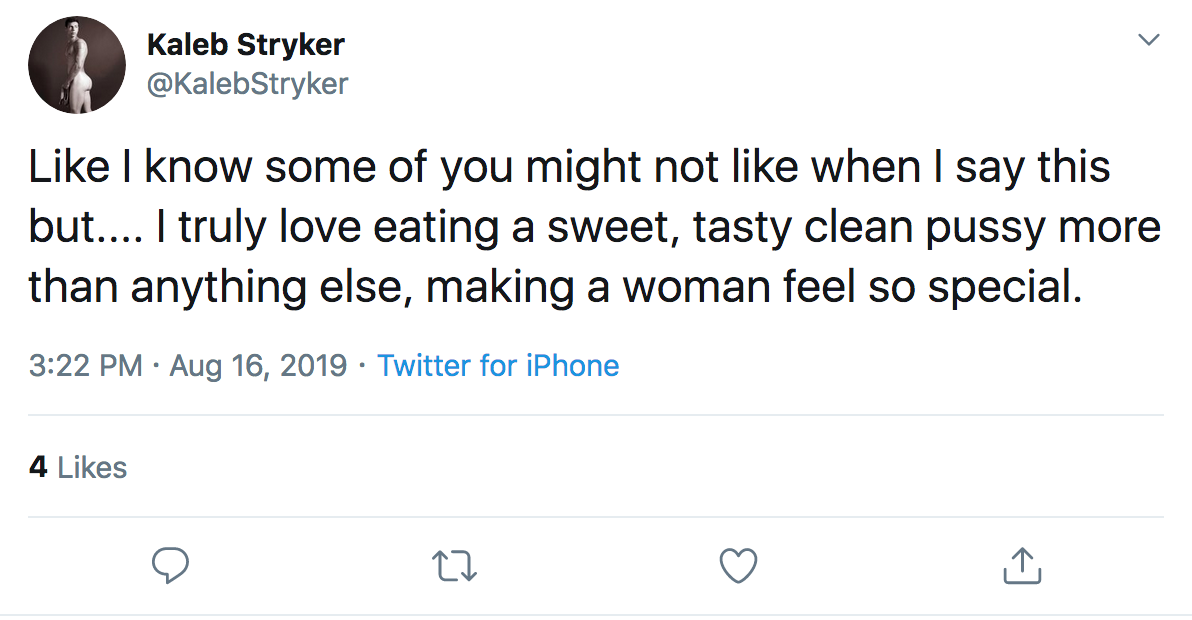 Luckily for us guys, Kaleb also revealed that he enjoys sucking big, beautiful cocks, and he likes to suck those cocks "sensually and sloppy, and really getting into it." He wondered if admitting something like this was "gay," and even though Kaleb appears to be pansexual, sucking dick in and of itself is indeed pretty damn gay!
Also on Twitter, Kaleb told fans that he's been working hard on his body, and he showed off his flawless physique in several new photos: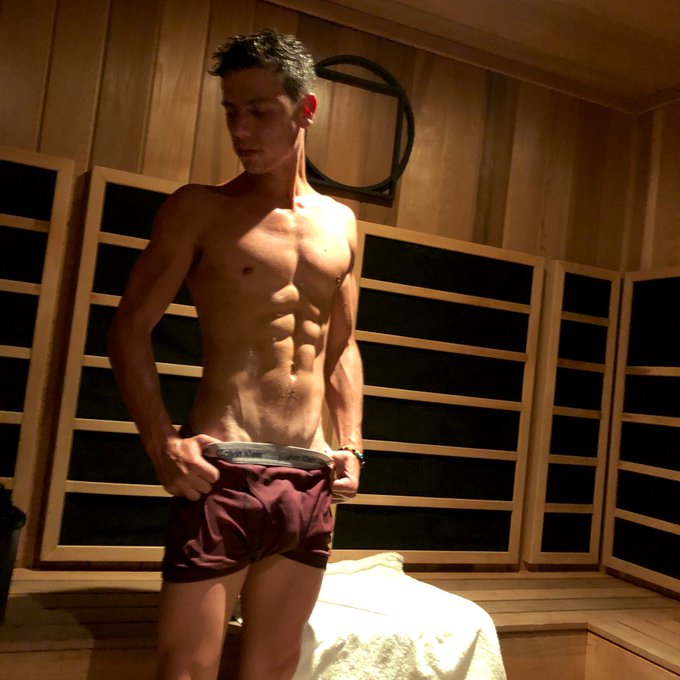 Jesus Christ, look at his abs: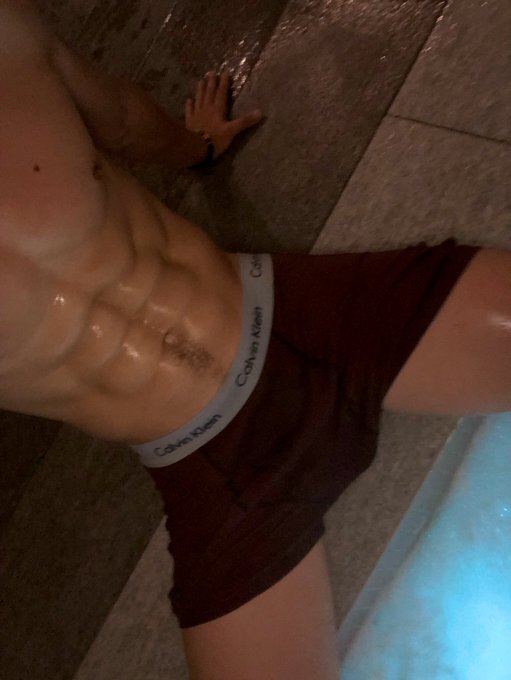 This will probably make me sound a little bit gay, but Kaleb Stryker really is one of the most beautiful men in gay porn right now:
For Kaleb's next gay porn scene, the versatile star will be showing off his topping skills in a duo with Beaux Banks on Men.com, and here's the preview:
Trailer (watch full scene here):
[
Men.com: Kaleb Stryker Fucks Beaux Banks
]