Monster Cock Alert: Gay Hoopla Newcomer Kellan Hartmann
The good news: GayHoopla has just introduced a monster-cocked newcomer named Kellan Hartmann who is stroking his monster cock for your viewing pleasure.
The bad news: The audio in his preview video below has been dubbed with the audio from this viral video about a "sea monstah," and it's hard to decide whether we should be jerking off or laughing. So, do both at the same time, I guess?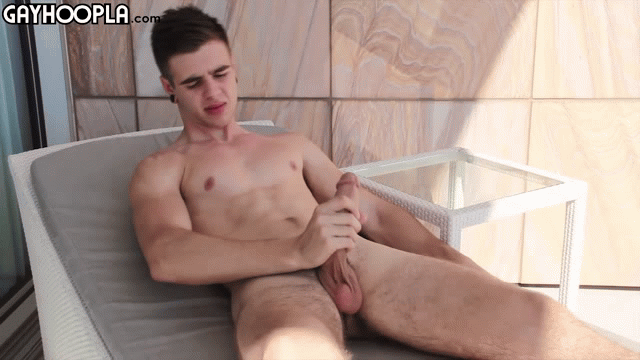 Kellan Hartmann's solo video comes out next week, and I pray to the GayHoopla Gods that they bring this donkey-dicked hipster back for a hardcore duo scene with another guy.
Here's the trailer (again, the dubbed audio might be a boner-killer), and you can find more of Kellan Hartmann here:
[
GayHoopla: Kellan Hartmann
]