Today In Straight Marines Having Gay Sex: Kenton Smokes A Cigarette And Creampies MilitaryClassified Owner Rob
MilitaryClassified's Kenton is an ex-Marine who is very straight and very beautiful, and I'm sorry I'm only just noticing him now, after six scenes with the studio since last December.
Let's hope Kenton can quit smoking, eventually. (Being a former smoker myself, I know how hard it is to quit.)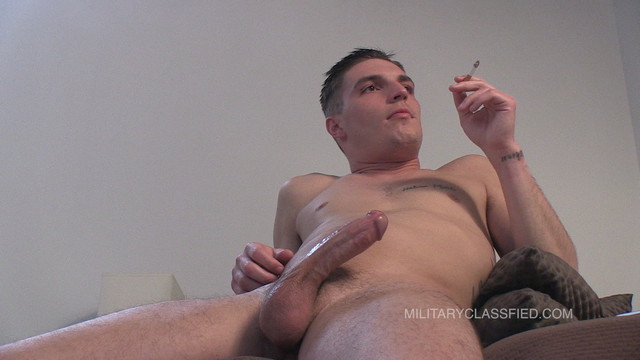 As noted above, Kenton has now been in six MilitaryClassified scenes, and in his first one (an oral scene), he was a little bit thinner with shorter hair: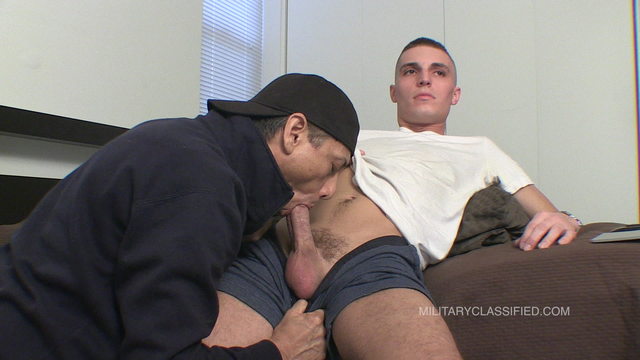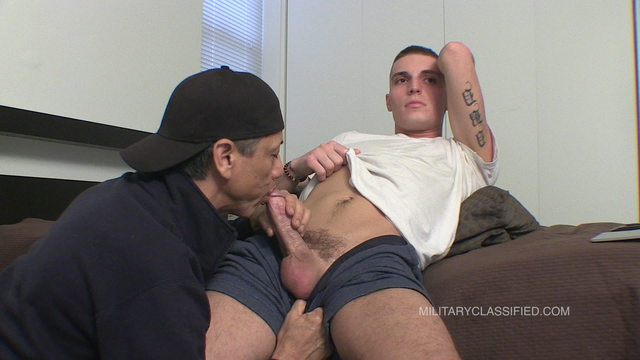 Kenton quickly came back to have sex with MC owner Rob, and he wore a condom for his first anal sex scene:
Kenton eventually ditched the condoms and fucked Rob bareback:
And even though he's straight, he sucked Rob's cock in one scene: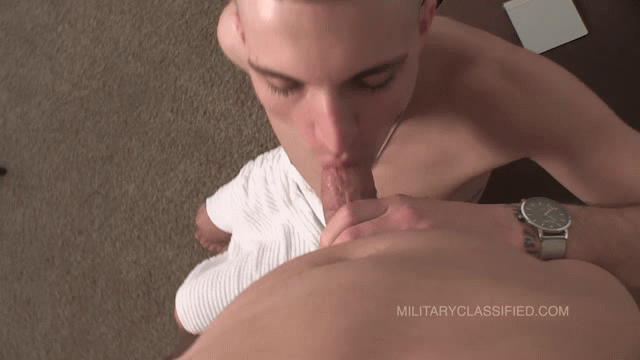 FYI: All the way back in 2012, Kenton used to be known as Dexter Graf at BrokeStraightBoys, as seen below. After just a few scenes as "Dexter," he left gay porn and (presumably) joined the military. Six years later, he returned to gay porn on MilitaryClassified, in December of 2018.
Today, Kenton is back at MC to fuck Rob's butt bareback again, and he ends up shooting an internal load to creampie the studio owner at the end of this scene. Trailer (watch full scene here):
[
MilitaryClassified: Kenton Fucks Rob Bareback
]