NextDoorEbony Just Released A Scene With Gay Porn Star King B, Who Died Last Month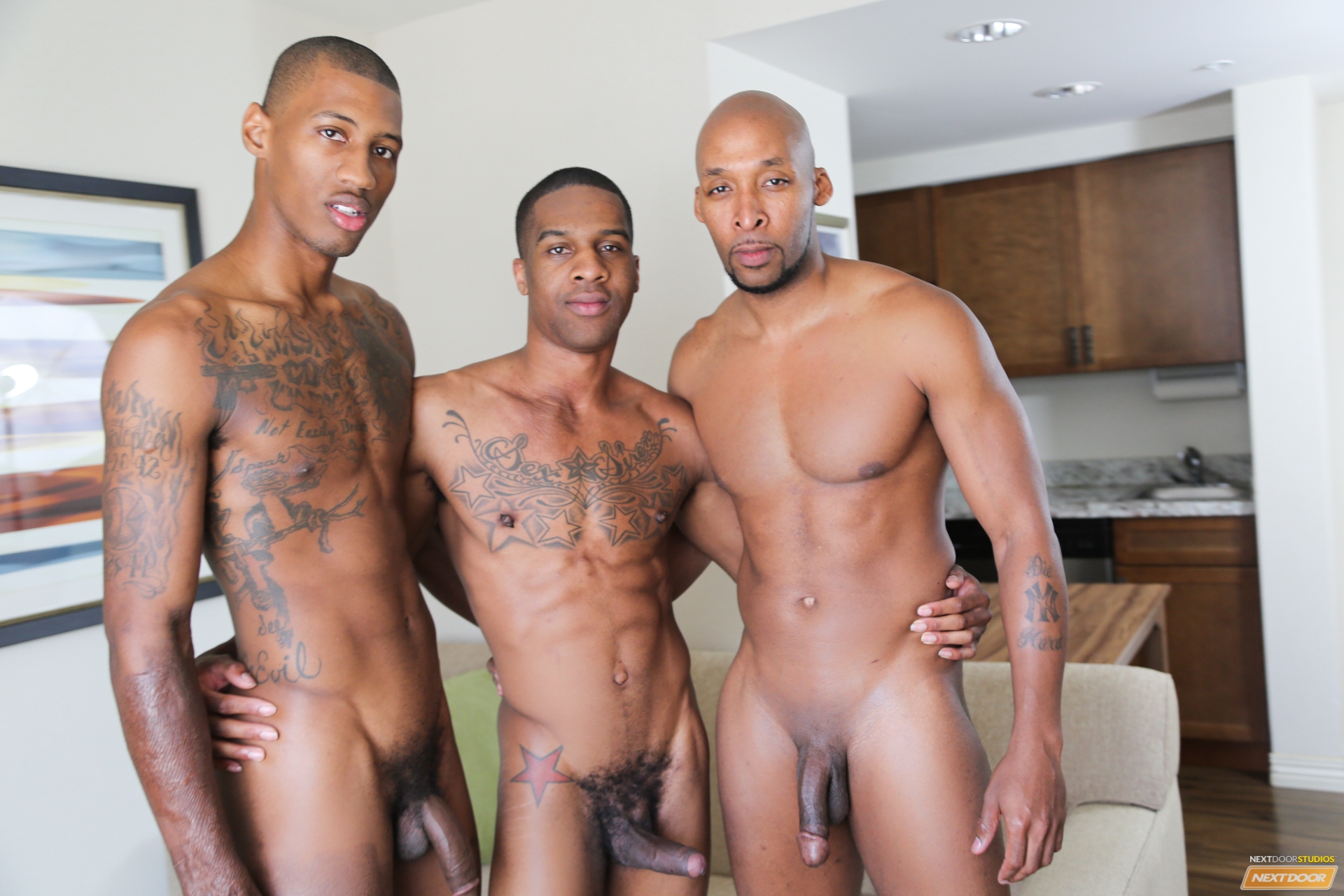 It's a great day for those of you who like watching recently deceased gay porn stars get spit-roasted, as NextDoorEbony has just released a scene starring gay porn star King B (above, center). King B was found dead in an Atlanta hotel room on September 3rd.
The gay porn industry isn't exactly known for being tasteful, but releasing this scene so close to King B's untimely and shocking death might be too tacky for some, particularly the 24-year-old performer's family and friends, who are undoubtedly still in mourning. (Then again, King B's previous gay porn scenes are still live and available for viewing all over the internet, so today's release probably doesn't make any difference.)
If you want to remember the handsome and well-endowed gay porn star one last time, here's your chance, courtesy of NextDoorEbony.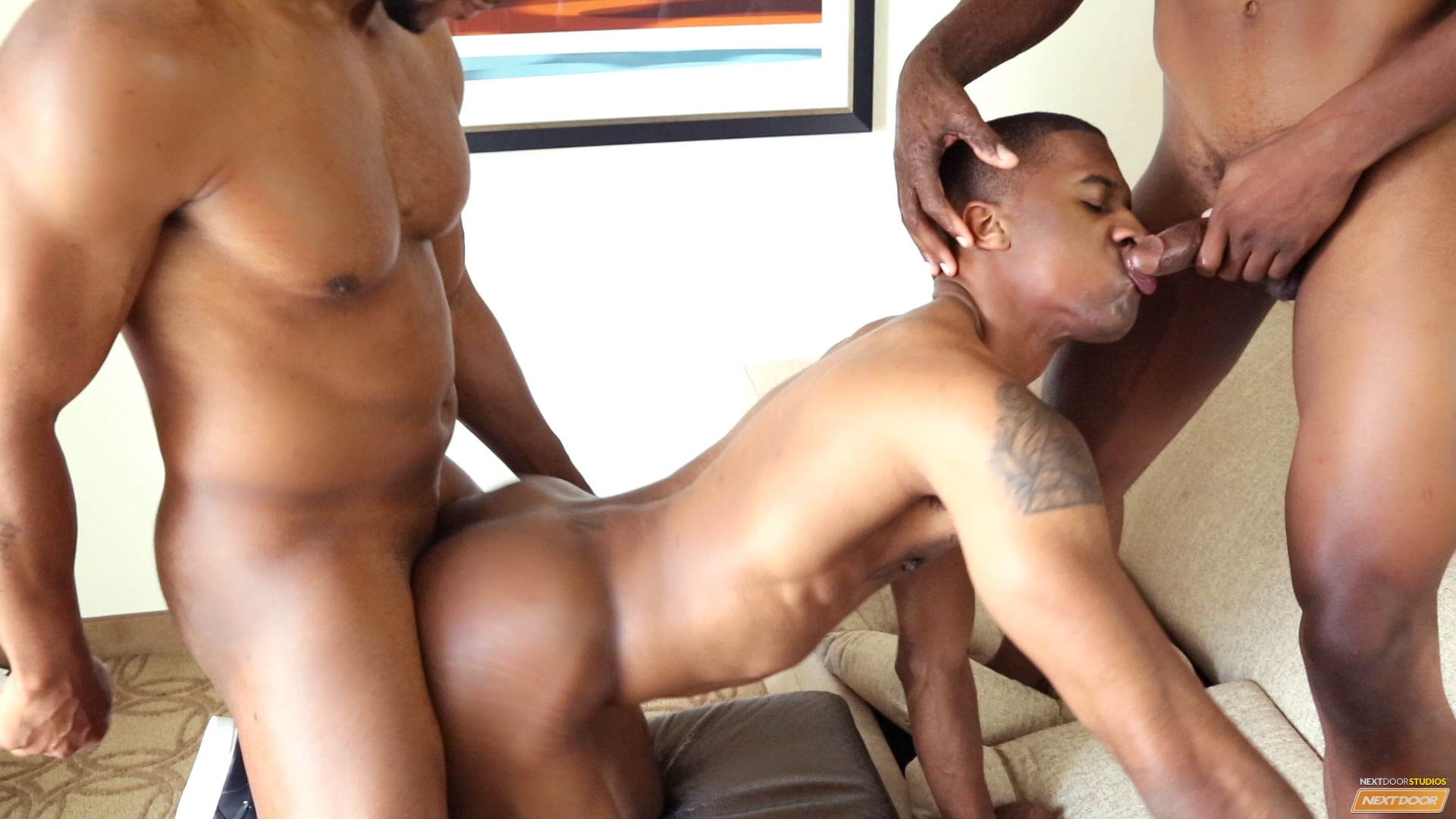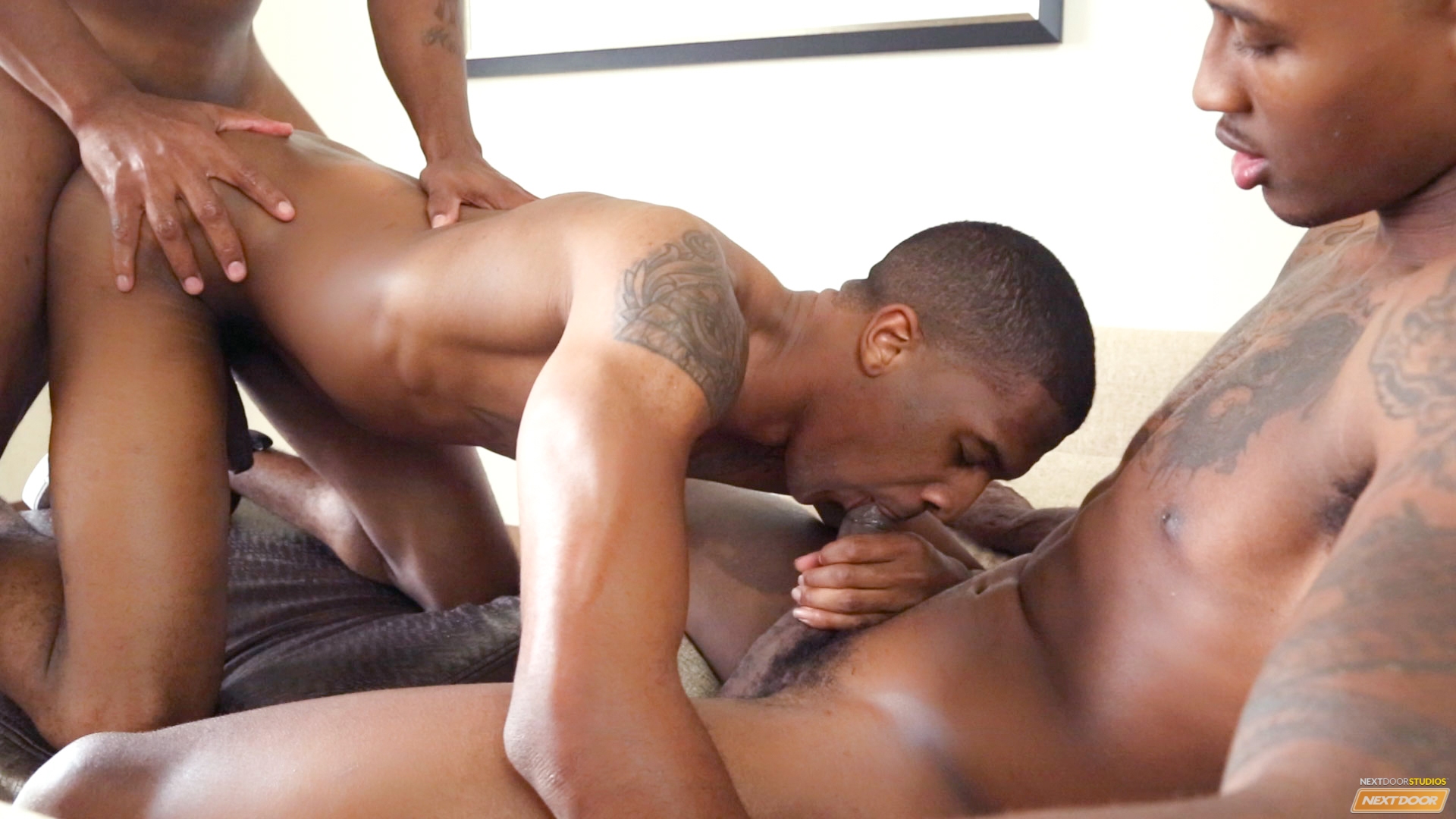 Making the whole thing even worse? The scene description that NextDoorEbony wrote for this video. Jesus fucking Christ:
Title : Wishes Cum True

Description : Everyone knows that when it's King B's birthday, there's gonna be a party! King decided to chill with his friends, Ramses and Staxx this year on his special day. They've been waiting for this all year. When King asks them what gifts they have for him, he gets a mouthful of fat cock! King starts out by switching back and forth between Ramses's and Staxx's swelling dicks. Boy does King take advantage of his birthday! He crams both big cocks into his mouth at once and enjoys them thoroughly. It's not long before Ramses is slamming King's sweet hole, just how he knows he likes it. After all, it is King's special day! The guys soon switch things around so Staxx can pound the birthday boy. He fucks him good while Ramses enjoys King's tongue in his ass. It's a very special wish come true for King on his birthday. Enjoy!
All I can hope is that somehow no one at NextDoor was aware of King B's death (even though it was covered here and on every mainstream gay news blog).
Trailer (watch full scene here):
[
NextDoorEbony: King B, Staxx, Ramses
]
[Update 11/1/15: NextDoorEbony has now removed this scene from its site.]