Kris Evans Fucks Helmut Huxley Bareback—Is THIS The Final Gay Porn Scene For Kris?
OK, I think I've said this approximately 4374592378 times over the last three years, but this time, I really mean it (maybe!): This might be the final gay porn scene from gay porn star Kris Evans, who retired from BelAmi over three years ago. His bottom today is Helmut Huxley, making this one of BelAmi's best looking and most high-profile duos of the year.
As you know, BelAmi wisely filmed multiple scenes with Kris long before he retired in 2016, and the studio has been slowly releasing them one by one to keep Kris fiends satiated over the last three years. Will this tide you over till the next one (if there is a next one?) in a few months?
For me, Kris' body in this scene is looking its very best (I know some prefer him less beefy), and seeing that body in action as he plows Helmut is…well…the gifs speak for themselves: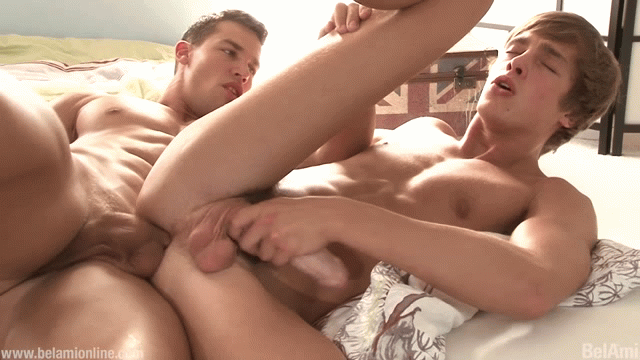 Fuck.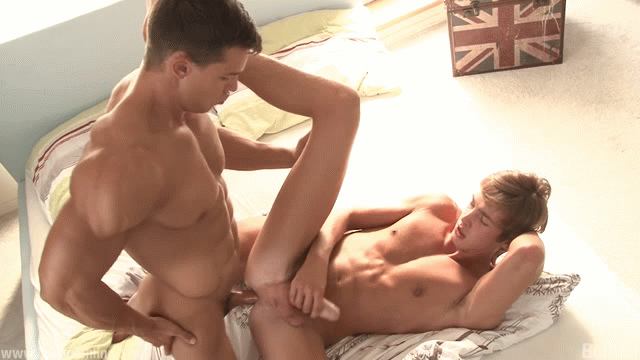 How is he real.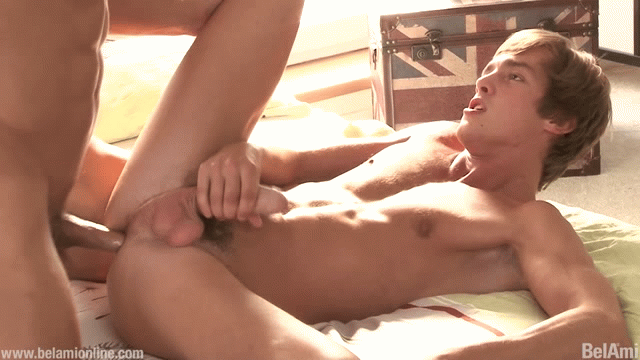 Trailer (watch full scene here):
[
BelAmi: Kris Evans Fucks Helmut Huxley Bareback
]