Despite Latex Allergy, Kyle Ross Let Troy Ryan Fuck Him With A Condom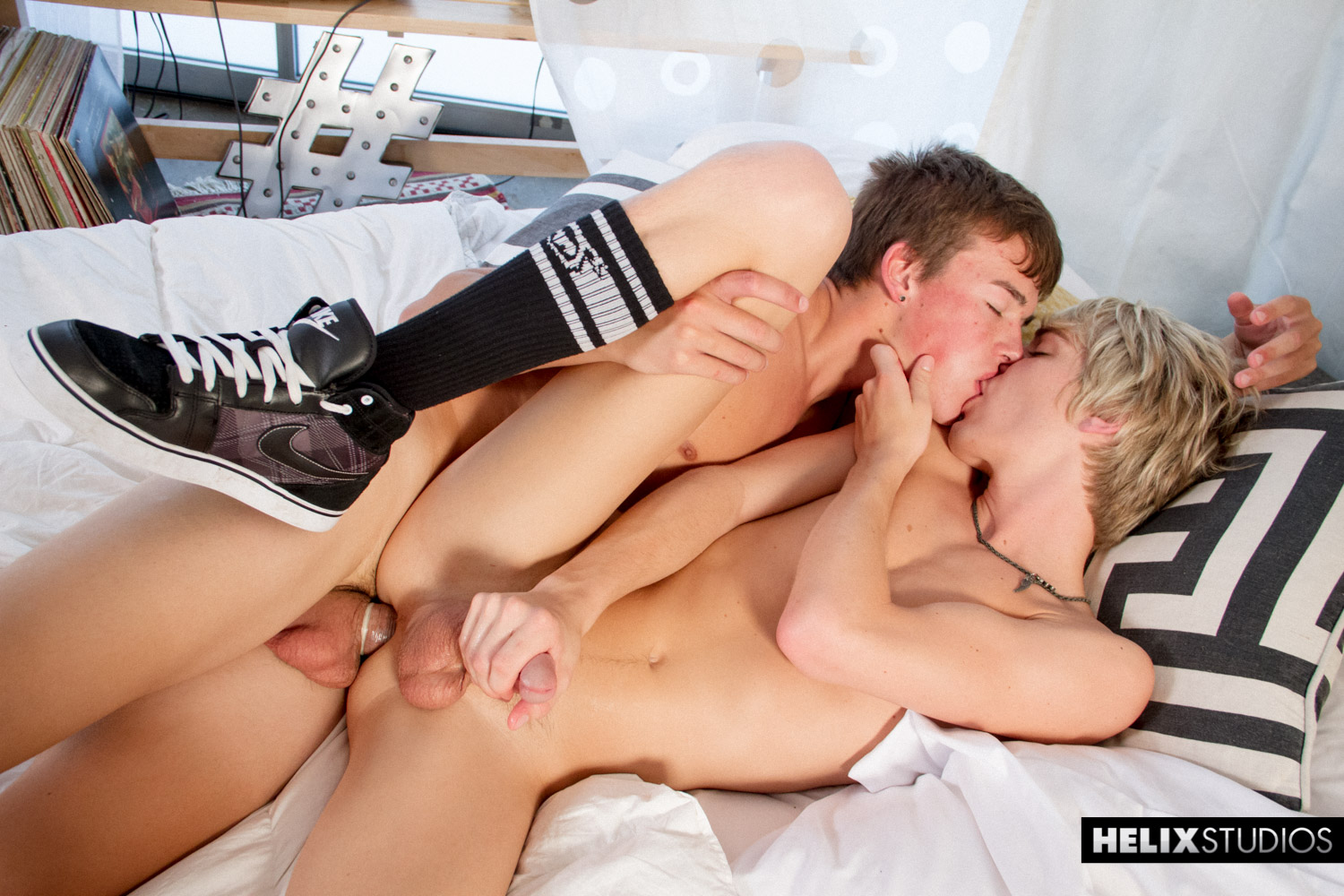 Today on Helix Studios, powerbottom Kyle Ross takes on arguably his largest cock ever: The large cock belonging to Troy Ryan.
Of course, knowing 2015's Twink Of The Year Kyle Ross and his penchant for giant bareback cocks, he probably would've preferred to have Troy Ryan's giant cock inside of him without a condom.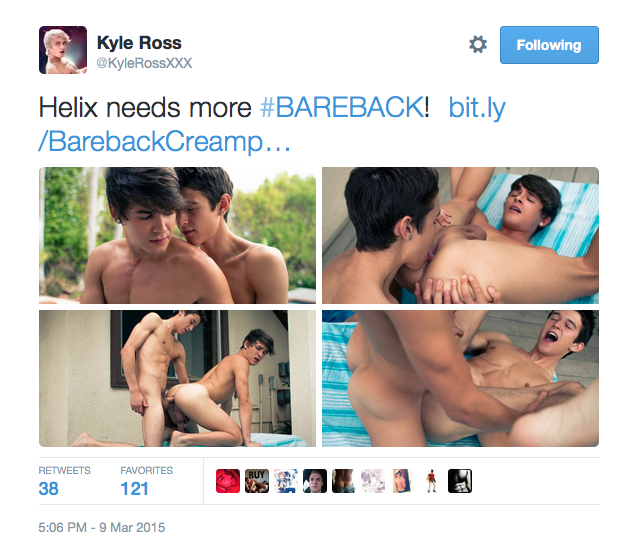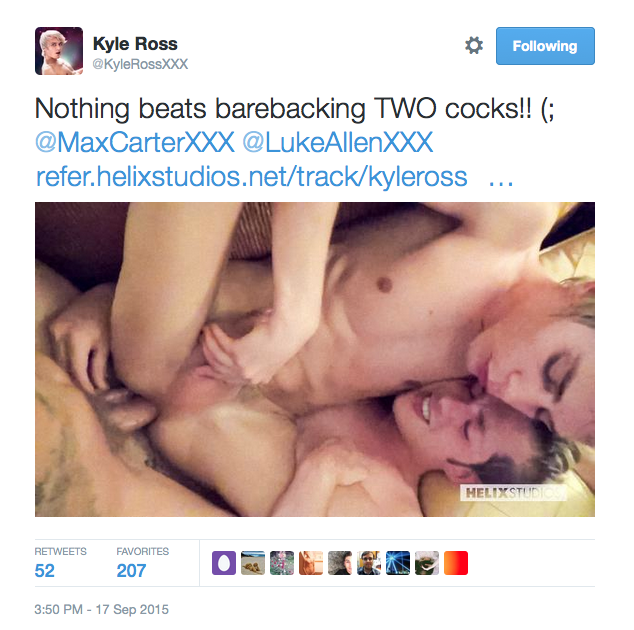 Still: condom or not, a giant cock is a giant cock, and it looks like Troy Ryan's giant cock was able to satisfy Kyle Ross just fine.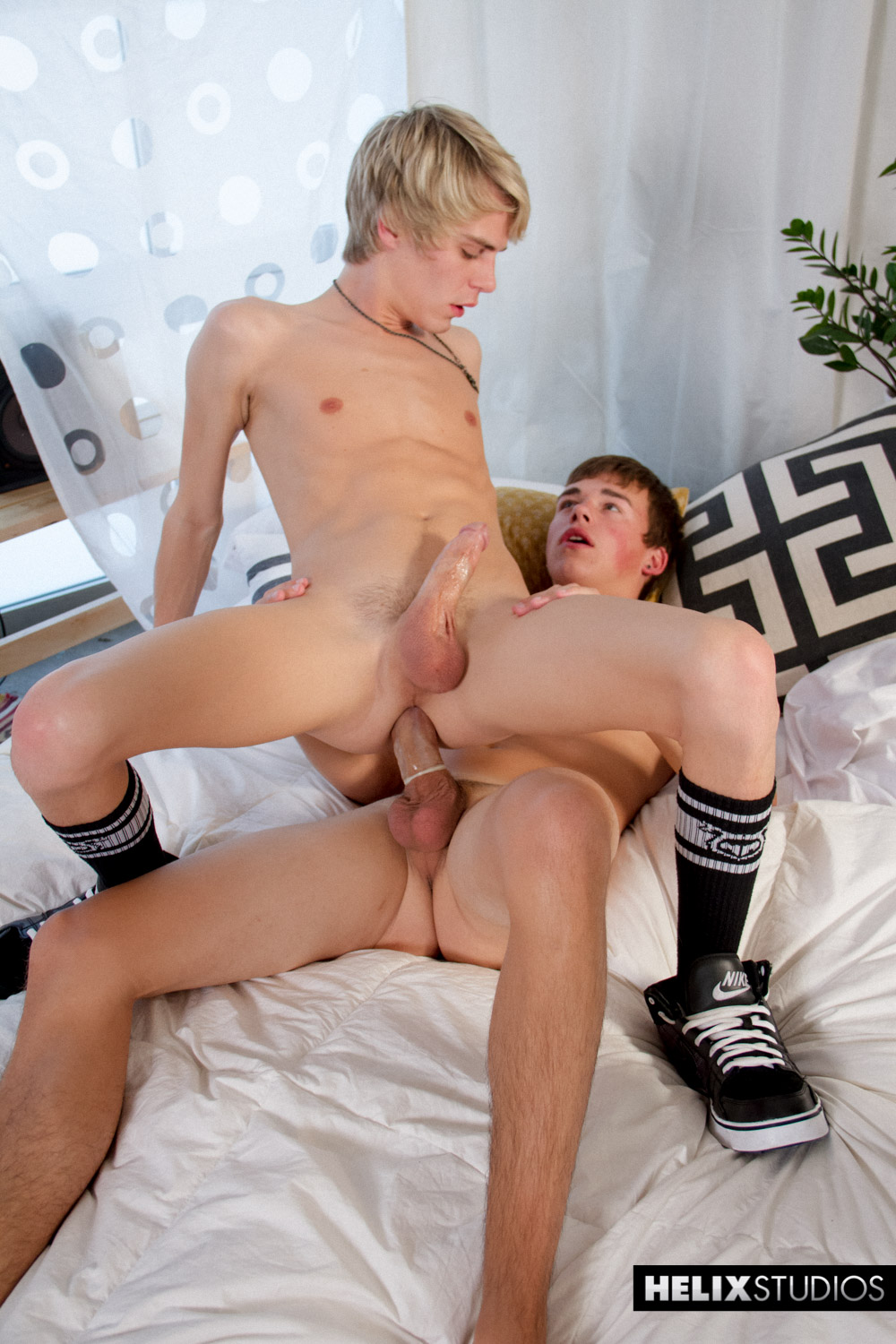 Perhaps most surprising of all?
Kyle Ross was able to take every single inch of Troy Ryan's condom-covered cock, even despite his allergy to latex!
Is it easier to take giant cocks bareback or with a condom? Or, does it not make a difference either way?
Does it feel better to take a giant cock if there's no condom on it? Kyle Ross probably has an opinion on this…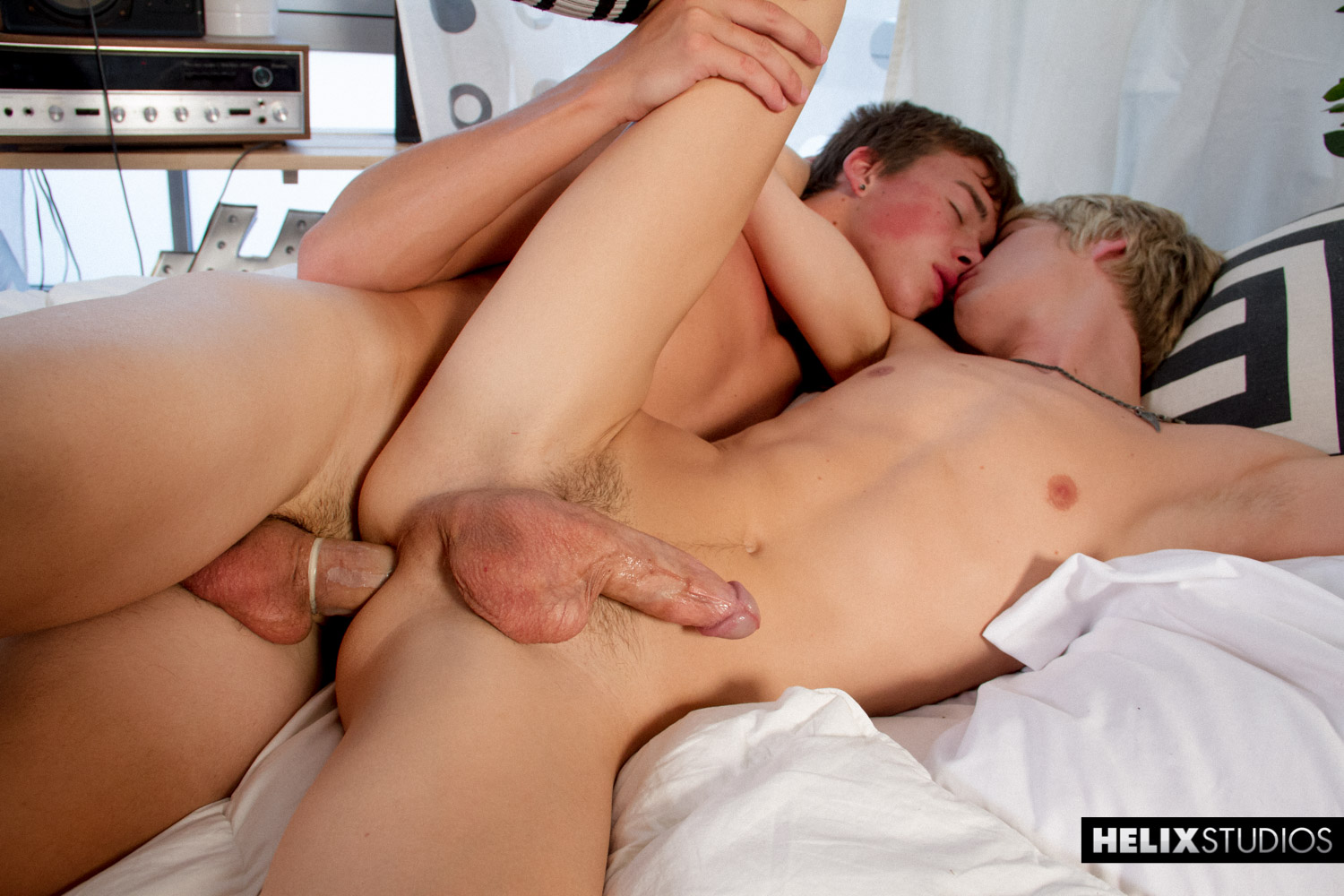 Despite his size, Troy Ryan was able to go balls-deep into Kyle Ross, and in between pumps, Troy remained completely inside of Kyle for quite a while. It probably hurt a little, but then it probably felt really, really good at the same time? Only Kyle knows for sure…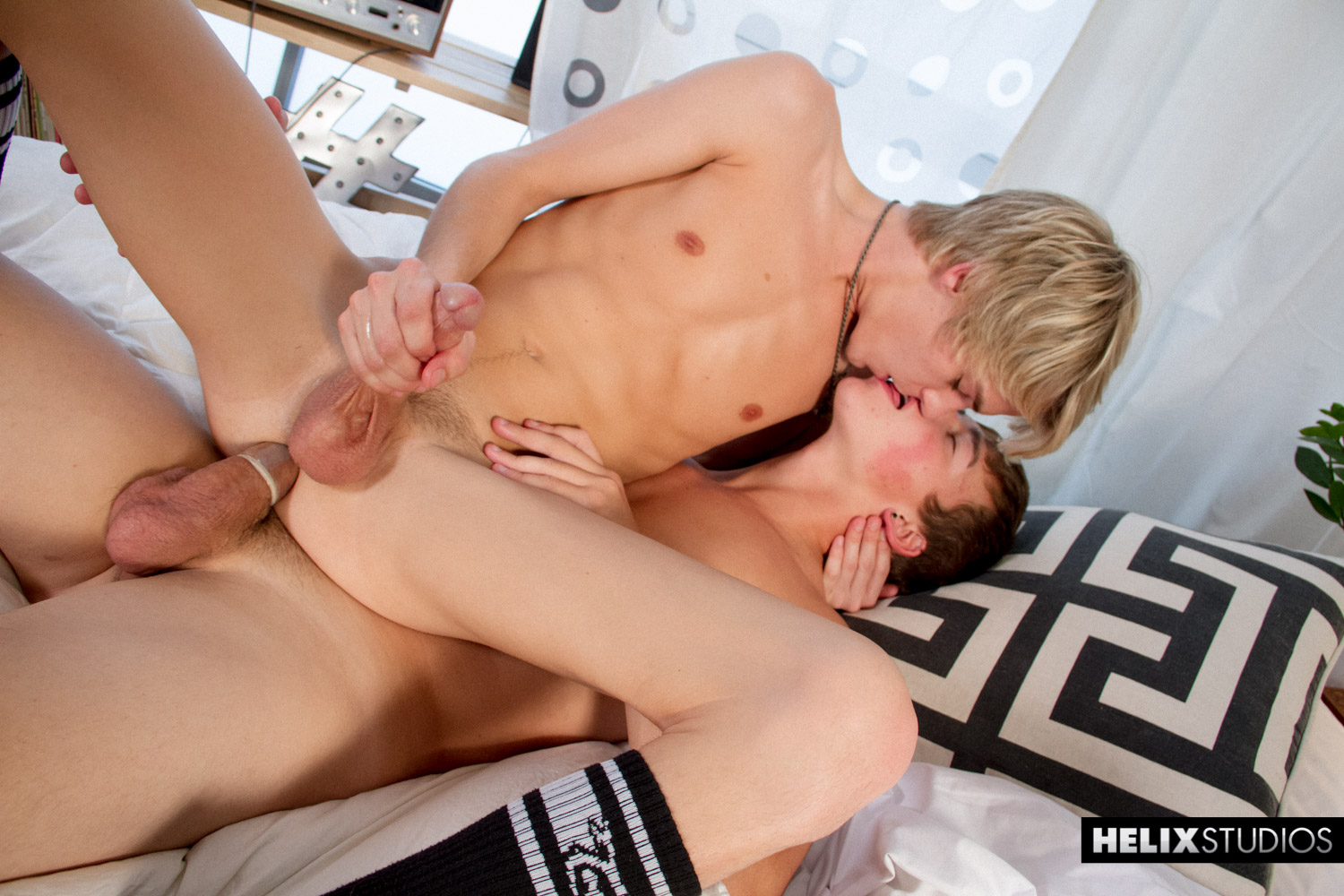 Trailer (watch full scene here):
[
Helix Studios: Troy Ryan Fucks Kyle Ross
]
Prefer to watch Kyle Ross being fucked by a giant cock bareback? There's always his raw scene with big-dicked Dalton Briggs: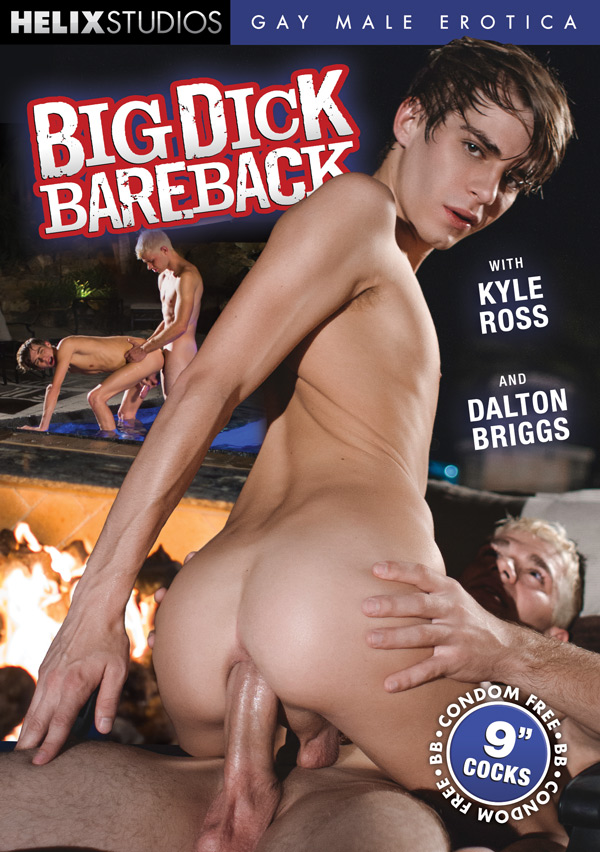 Trailer (watch full scene here):
[
Helix Studios: Dalton Briggs Fucks Kyle Ross Bareback
]
Or, prefer Kyle Ross taking on an even more monstrous cock bareback? As you'll recall, his cum-drenched bareback fuckfest with Lucas Knight was the Cum Event Of 2014:
[
Helix Studios: Lucas Knight Fucks Kyle Ross Bareback
]