Landon Conrad Annihilates Andy Taylor's Asshole In Front Of Audience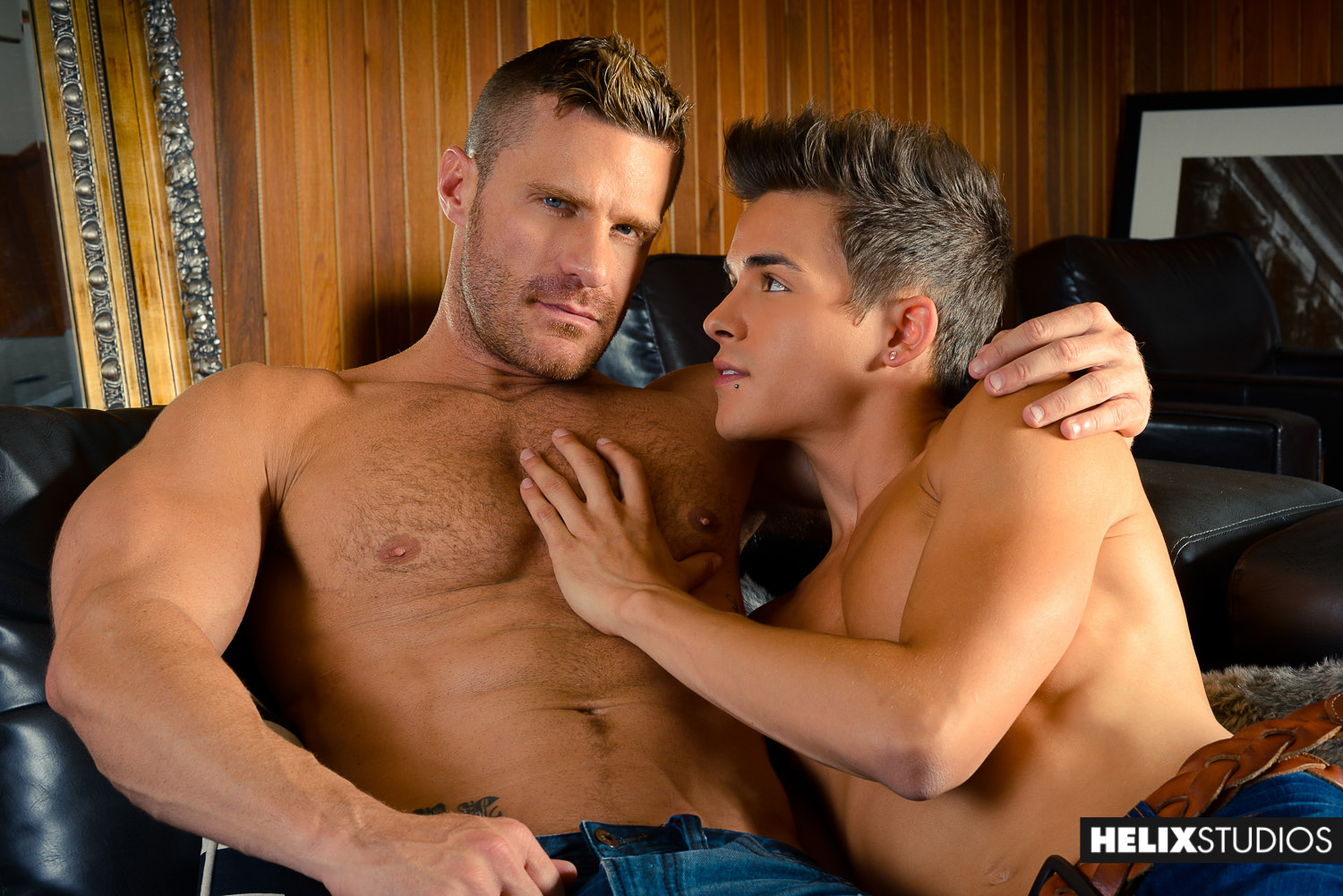 This penultimate episode of Helix Studios' "Man On Twink" series is by far the best yet, due in large part to the kinky concept: Andy Taylor doesn't just get slam-fucked by towering hunk Landon Conrad, Andy Taylor gets slam-fucked by towering hunk Landon Conrad while six other twinks watch and jerk off.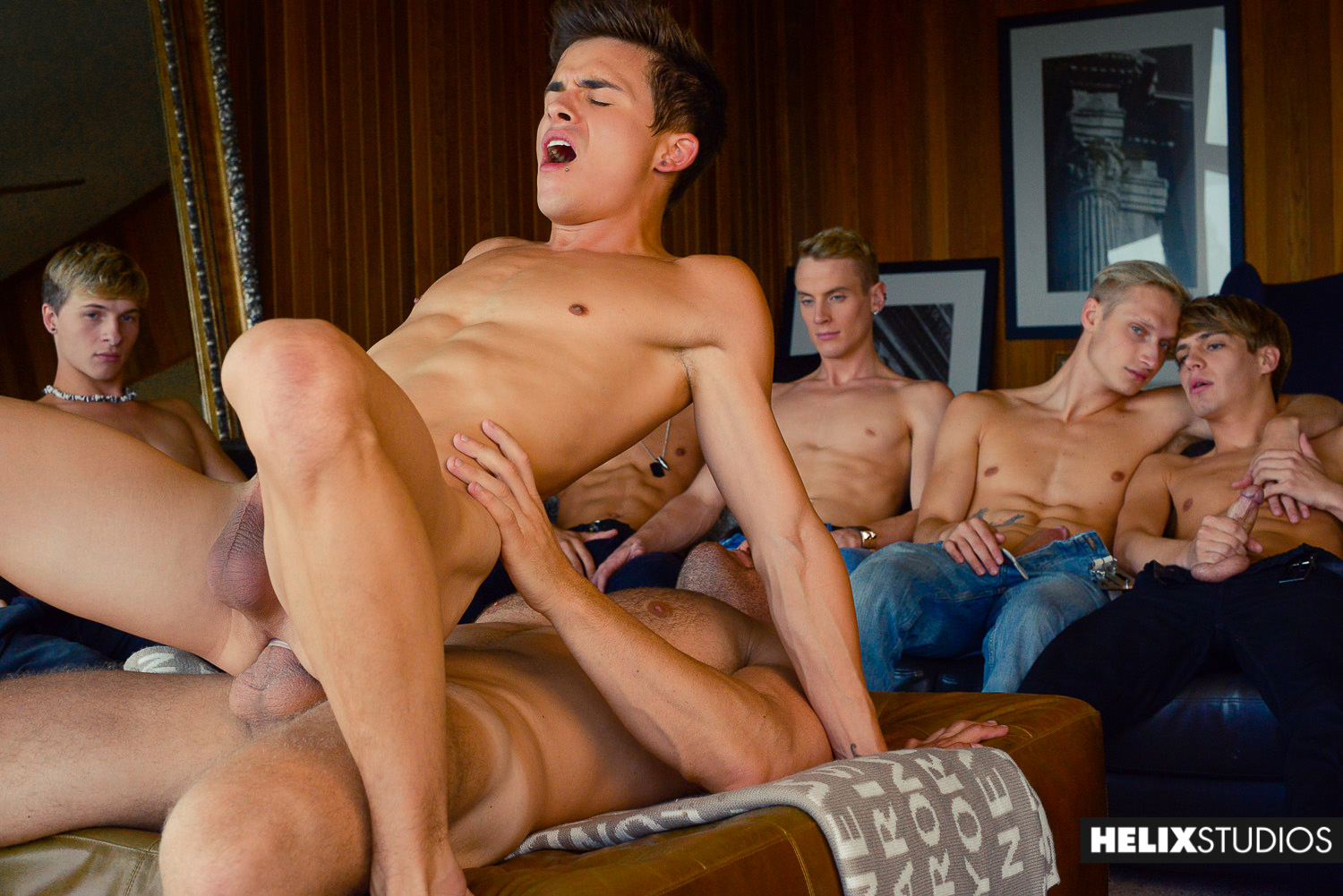 Yes, this scene might've been 1000 times hotter if Landon had lined up those twinks and fucked them all one-by-one, but it's almost even hotter that, instead, Landon and Andy show off for the twinks and fuck right in front of them.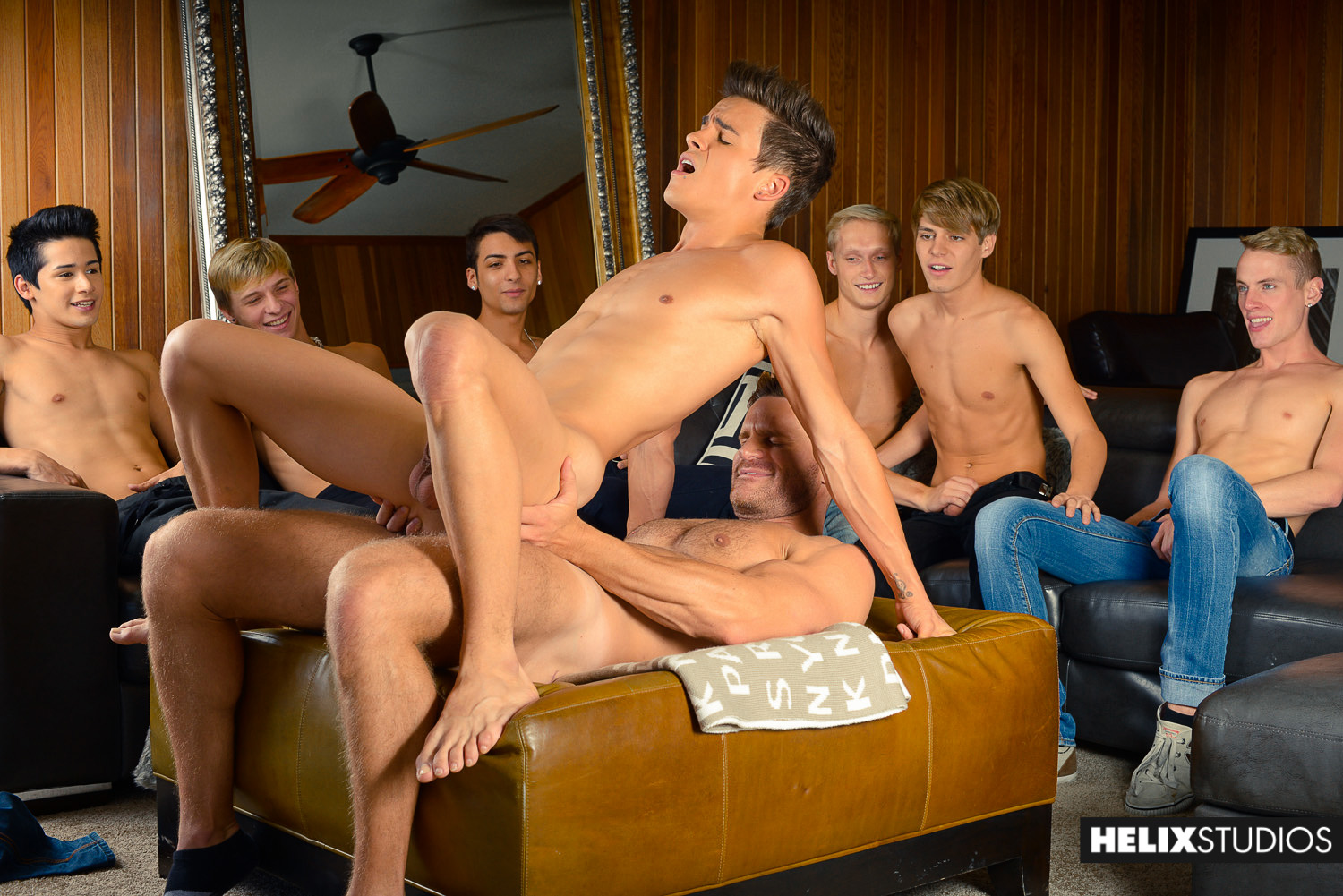 With each pump into Andy's ass, Landon seems to be saying, "Hey twinks, this could be you I'm fucking. Jealous?" What a tease.
Not sure what's going on here…
Then, they go over and fuck in front of the window, which I guess means they're also putting on a show for the entire city of San Diego? Because an audience of six twinks simply isn't enough.
Trailer for Landon and Andy having sex in front of six twinks (watch full scene here):
[
Helix Studios' "Man On Twink": Landon Conrad Fucks Andy Taylor
]