WATCH: Langley Gold Creampies MilitaryClassified Owner Rob (Who Can't Get Hard)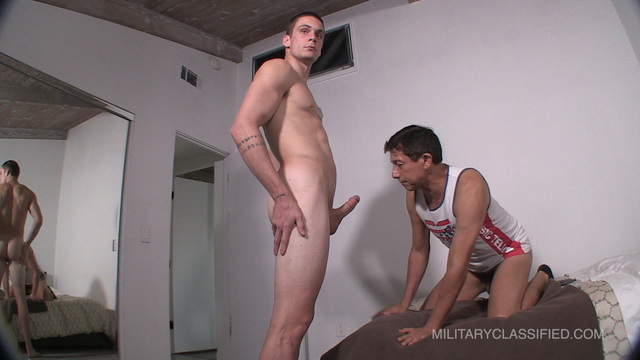 Langley Gold is back for his first anal sex scene on MilitaryClassified, making studio owner Rob the luckiest gay on earth.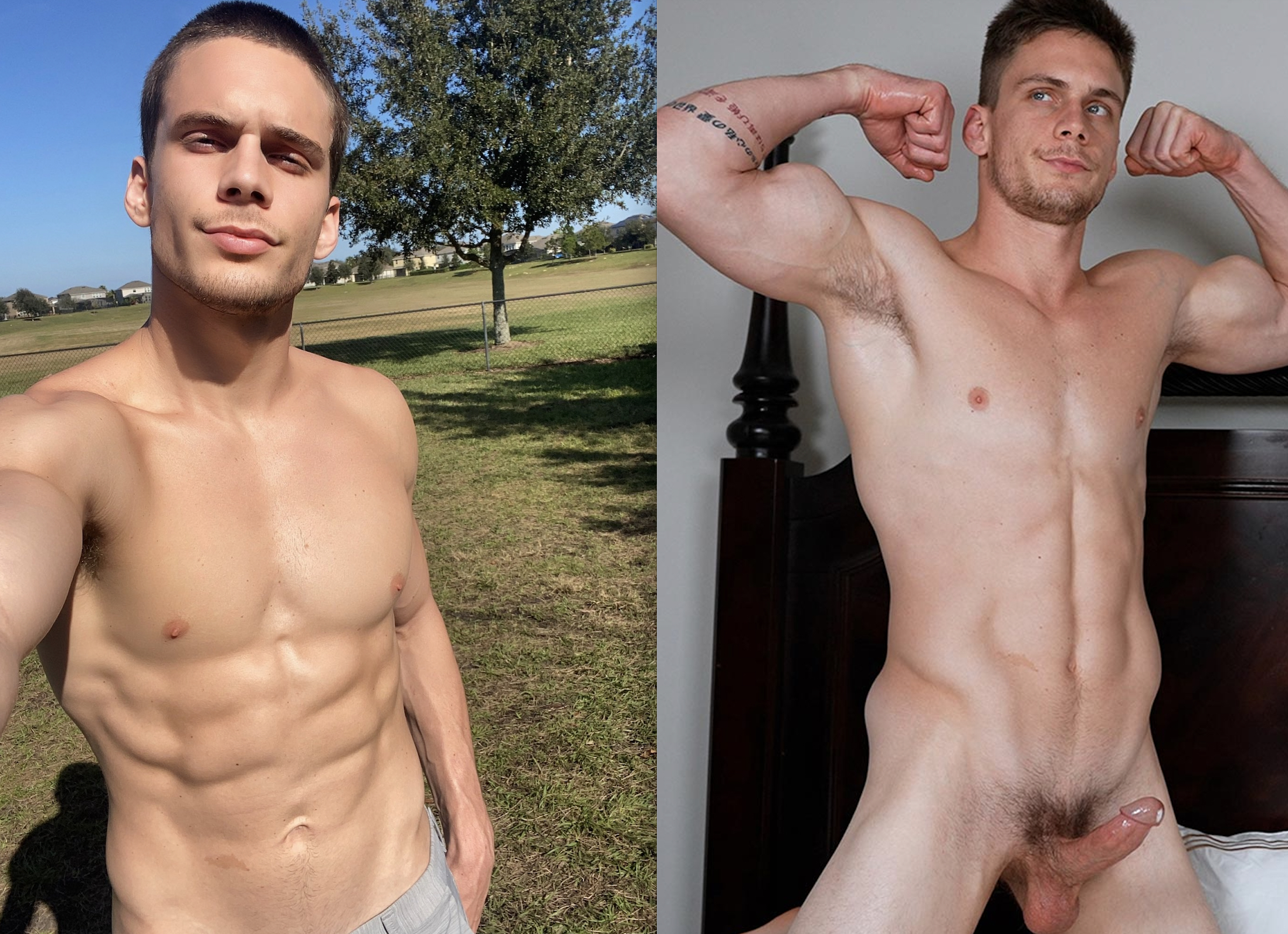 23-year-old Langley Gold has blue eyes and stands at a humongous 6'5″, and he is among the most gorgeous, most fuckable new models in recent memory. (That photo above, on the right, is from one of his other scenes at TheGuySite, and he's also been in orgies at Sketchy Sex.)
Wait. You're being fucked by a guy as hot as Langley Gold, and you're not hard? WTF?
Not even a semi? Maybe the thrill is gone, and MilitaryClassified's Rob just can't get hard anymore.
It's disappointing to see a limp bottom anywhere, but it's weird to think that while Rob is soft, straight guy Langley is rock hard while he's topping the studio owner? Nothing makes sense.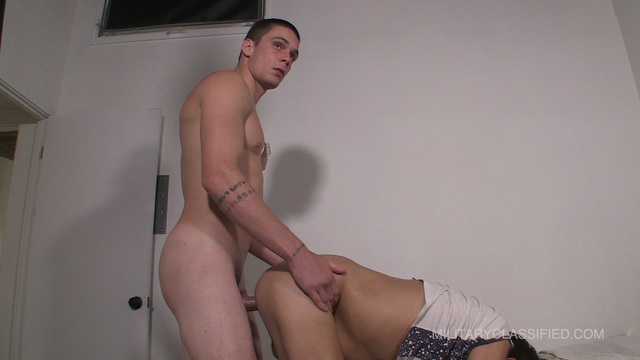 Also crazy: It feels so good to be inside the much older man, Langley starts cumming uncontrollably and ends up pumping a creampie into Rob's ass.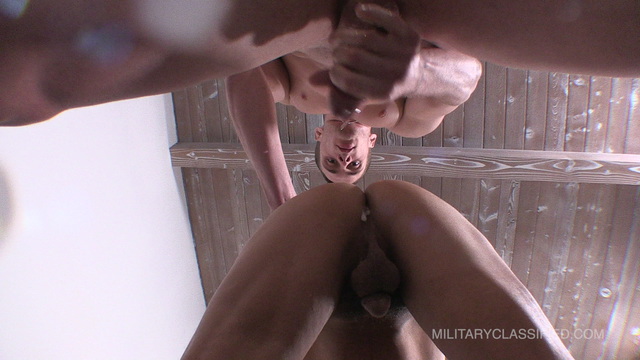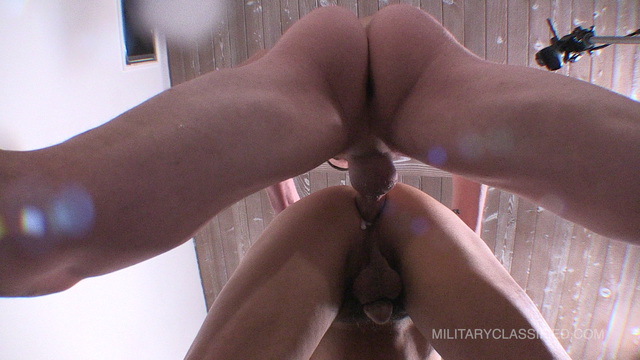 Out of respect for Langley, the least Rob could've done is taken a Viagra. I hope Langley didn't feel inadequate or that he didn't do enough to please his bottom. Trailer (watch full scene here):
[
MilitaryClassified: Langley Gold Fucks Rob Bareback
]