Jim Nasty Makes NextDoor Debut With Leeroy Jones On The Ugliest Gay Porn Set Of 2021
We've seen Jim Nasty in a few scenes on Sketchy Sex last year, and the ripped powerbottom makes his NextDoor debut this week being topped raw by big-dicked Leeroy Jones. The scene is called "Beach Bros," and while this does begin with some exercising near the beach, the fucking takes place in an ugly concrete room: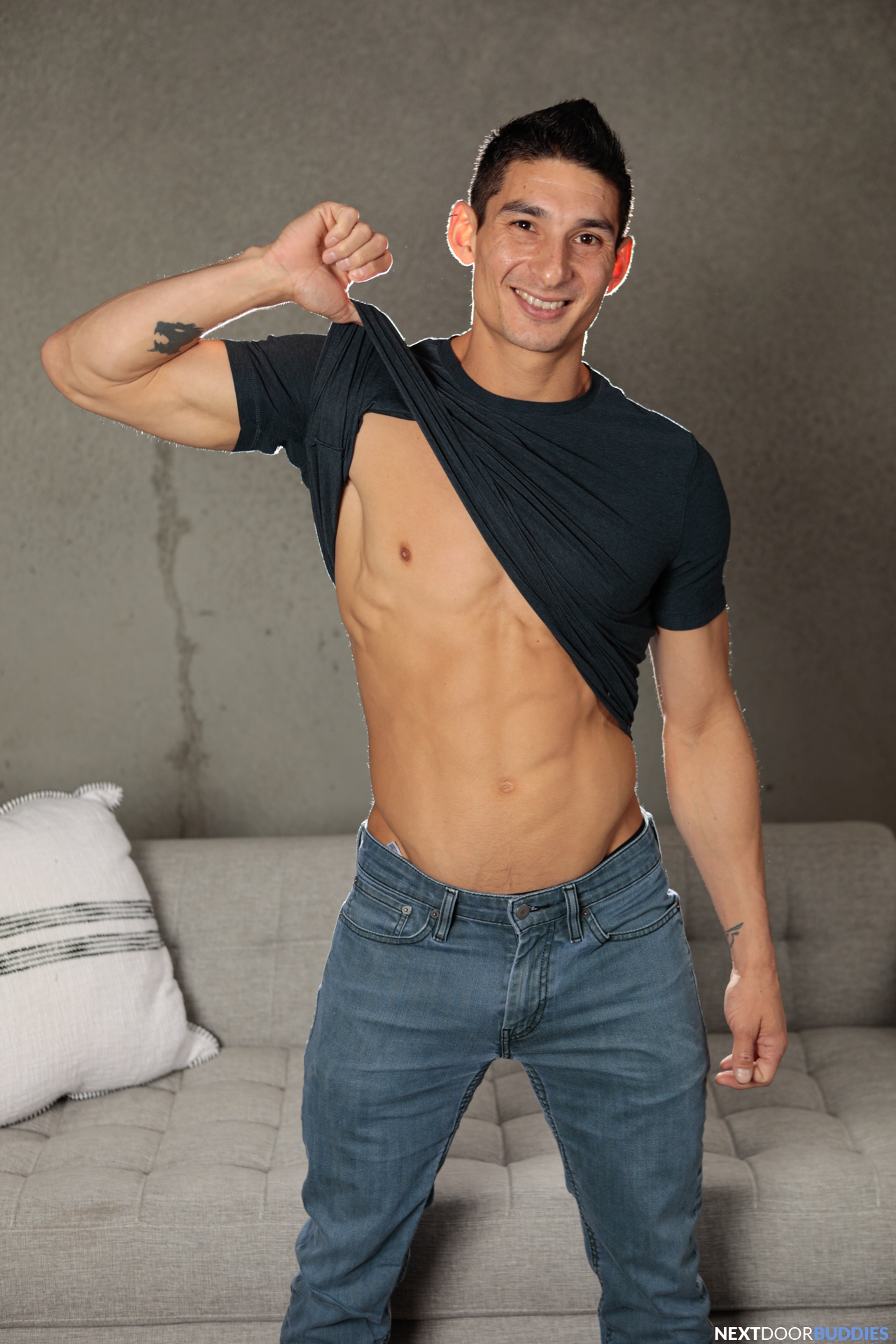 NextDoor has a big and beautiful house where they normally shoot scenes inside (or they film out by a pool), but for some reason, this was the spot they chose to film Leeroy and Jim.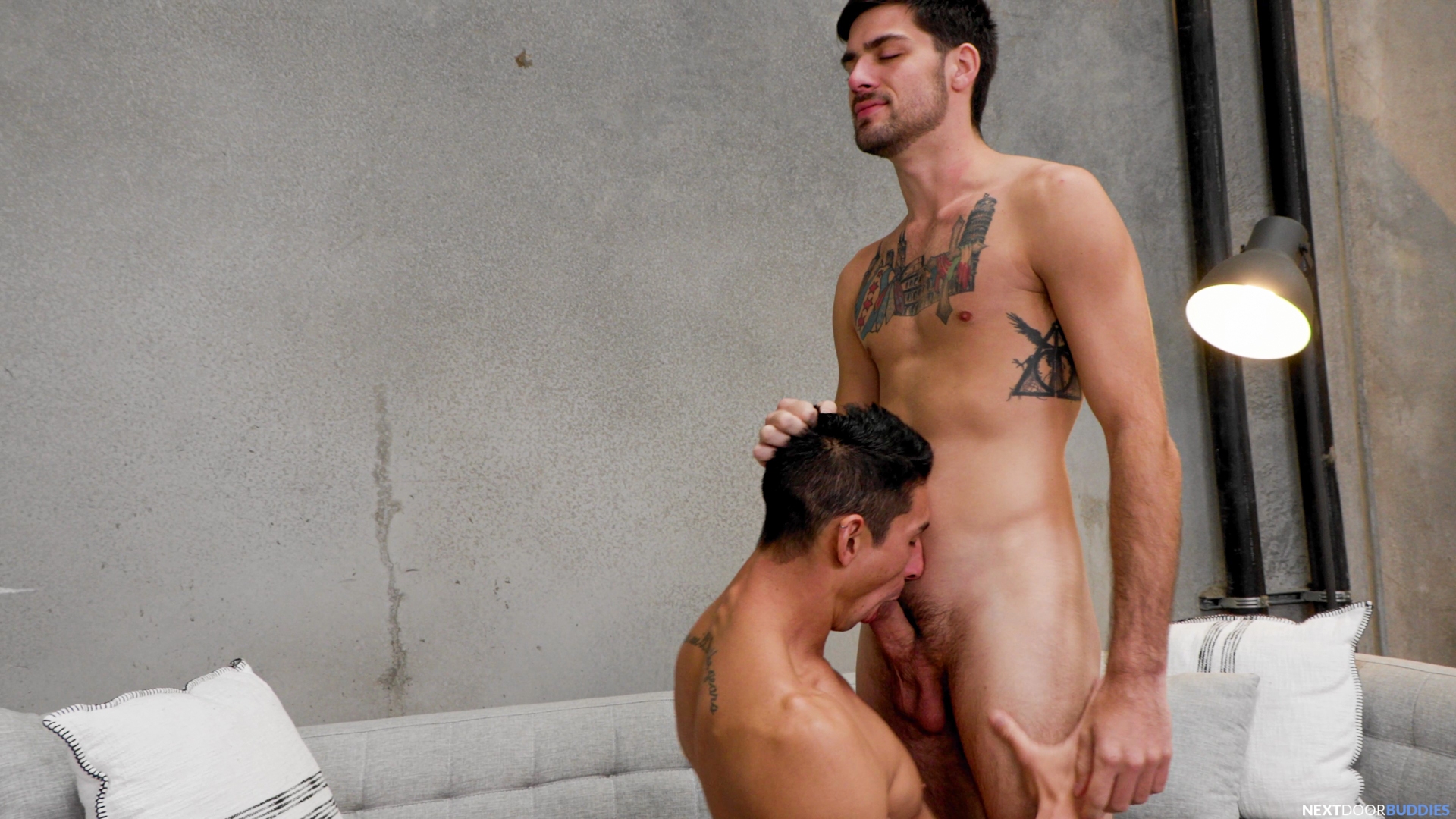 I don't mean to complain about something so trivial so early in the new year (well, yes I do), but this is bleak as fuck.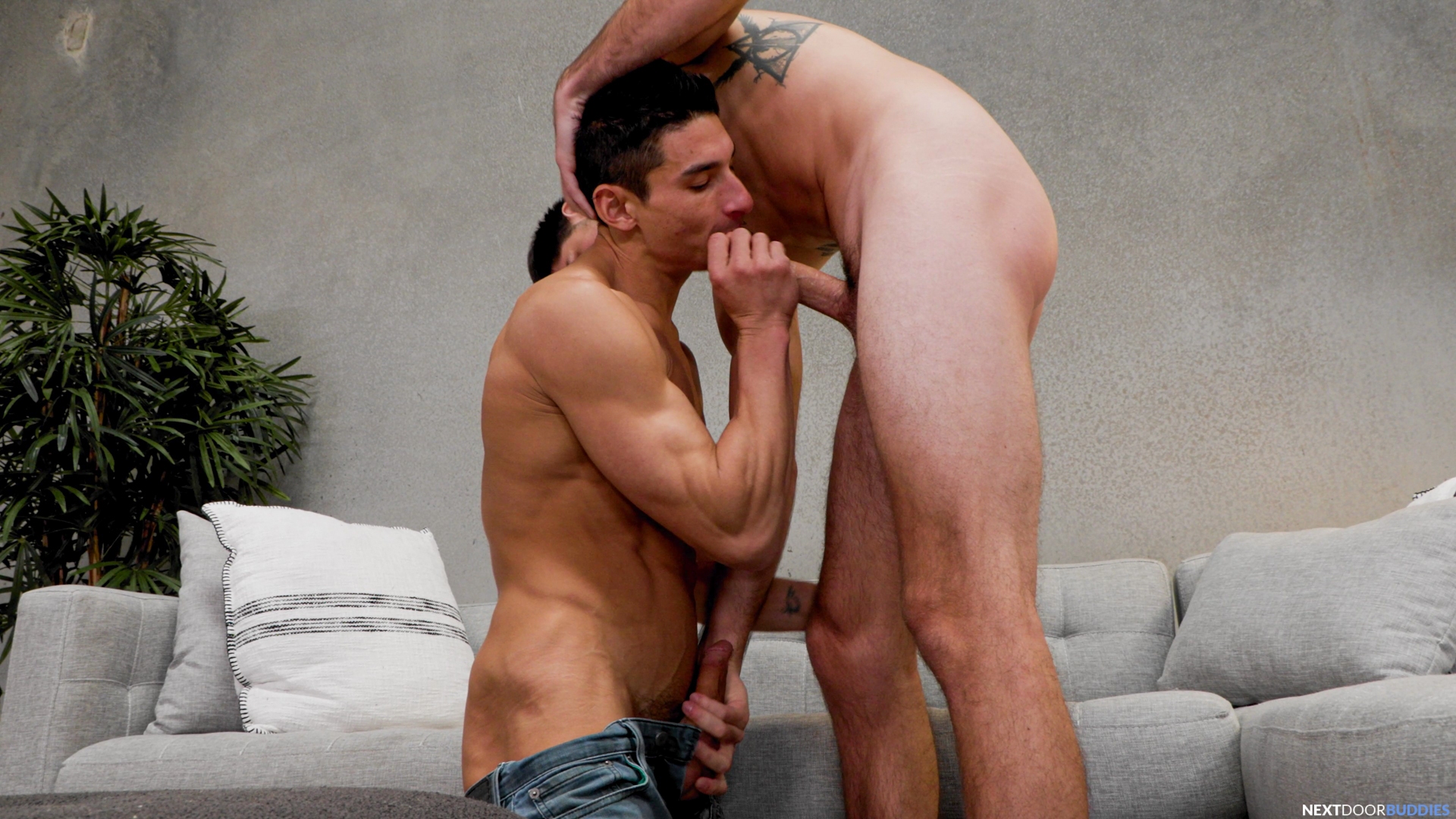 The guys look good, obviously, but is their hotness enough to distract from the gloomy location?
Making this even weirder is the new couch they've tossed onto the set (which might be a garage? a boiler room? a morgue?), which looks completely out of place. The least they could've done is hung up one of those dumb "NextDoor" banners on the wall, or something. Anything!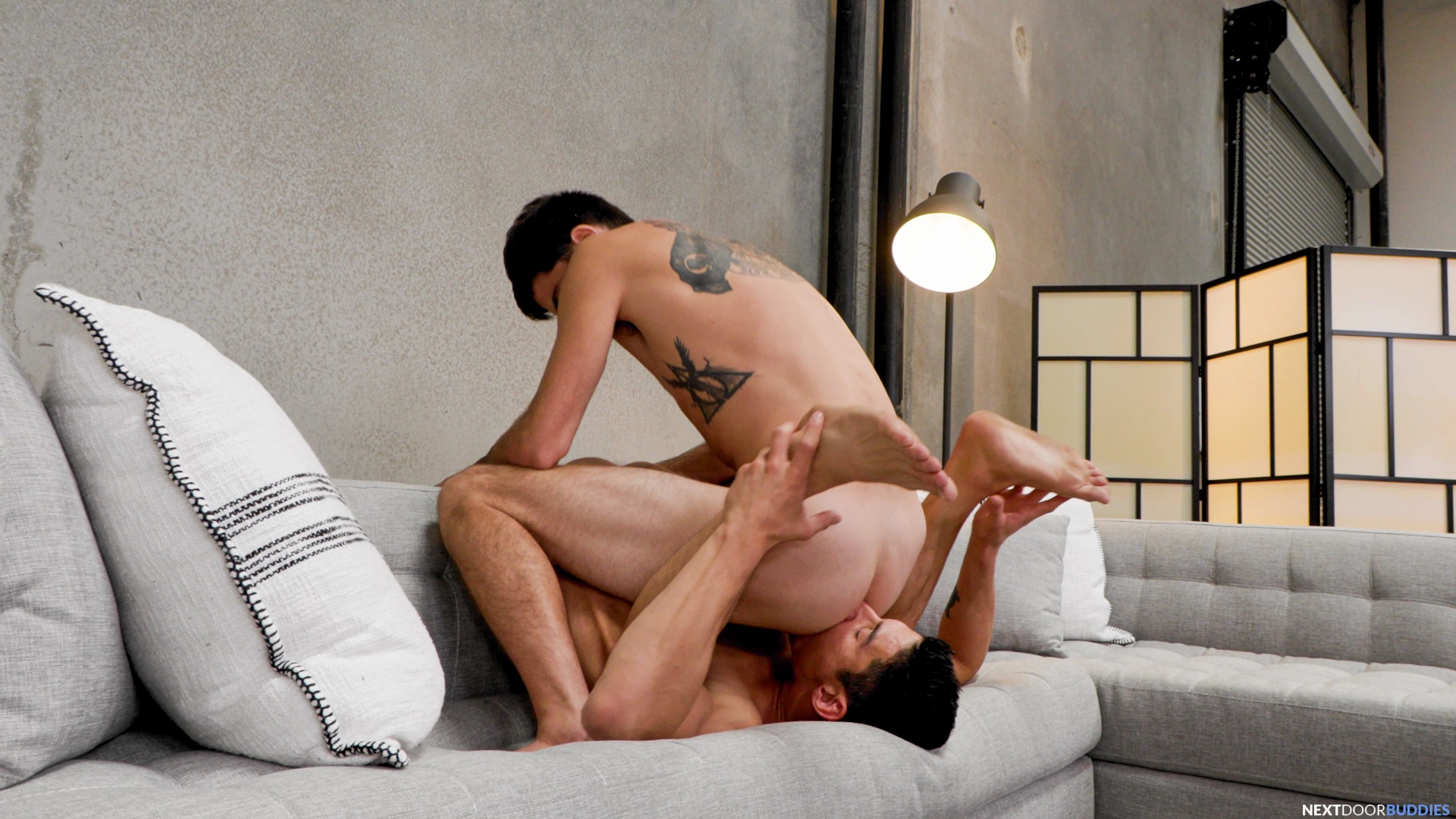 Is that a room divider? Next to some sort of loading dock?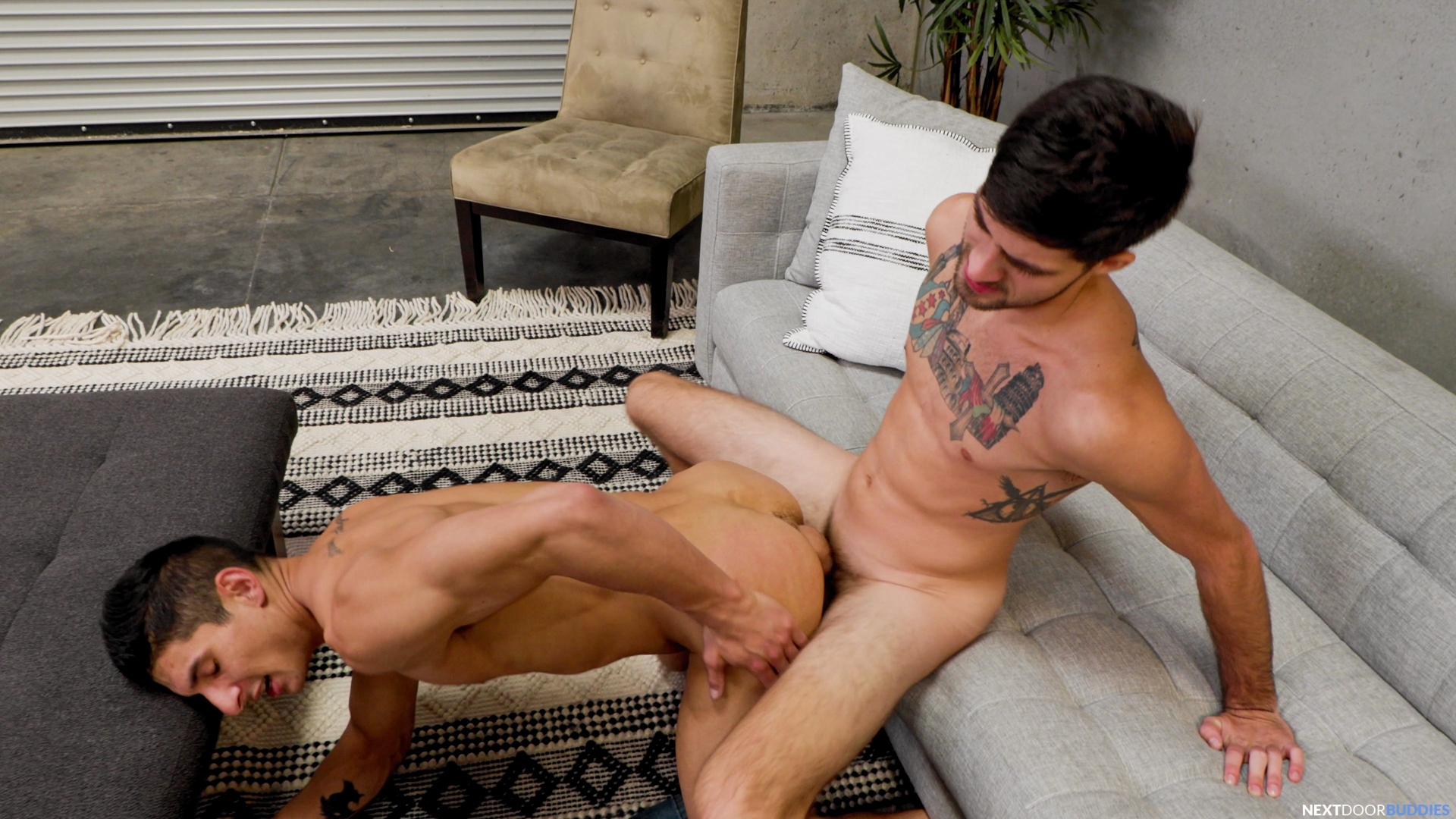 And while the couch looked new, the chair is filthy? Who (or what) on earth was sitting there??
Oh God, no…
What the fuck.
Honestly, it's the long crack in the wall (or, is that a stain of some sort? water damage?) that's sending me over the edge. It's an every picture!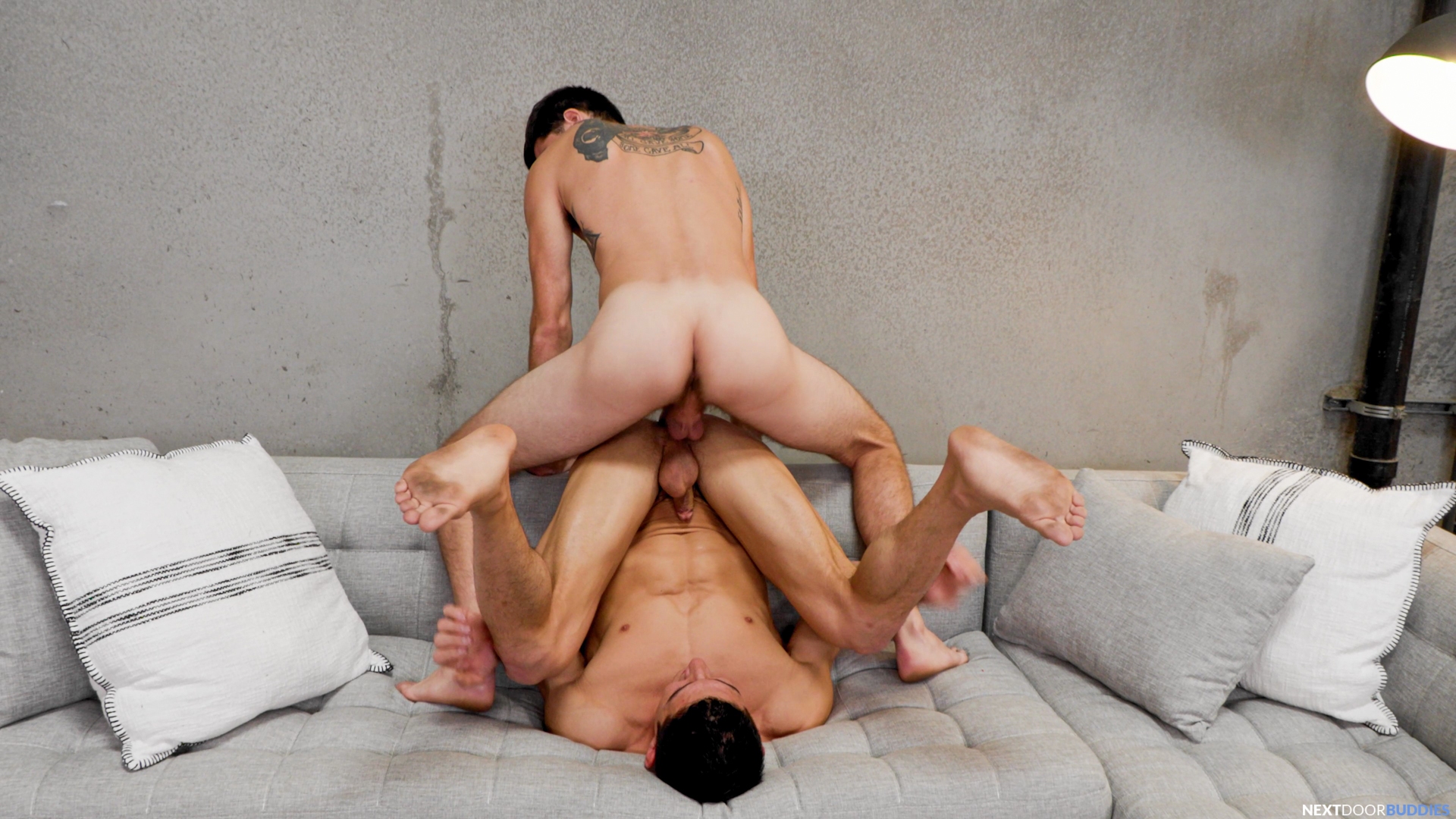 OK, I'll leave this poor room alone for now and try to find something else to freak out about. Here's the trailer (watch full scene here):
[
NextDoor: Leeroy Jones Fucks Jim Nasty Bareback
]