Exclusive: Newcomer Leo Grand Opens Up About His CockyBoys Debut, What It's Like Dating Blake Mitchell, And More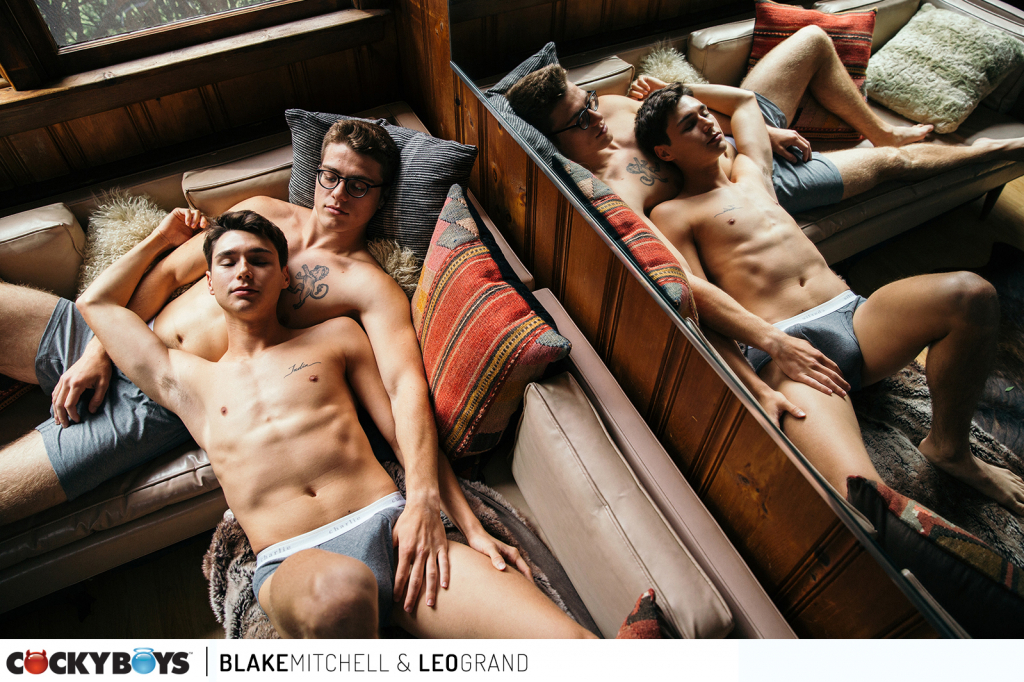 While many will recognize him from social media and his self-produced content with real-life boyfriend Blake Mitchell, gay porn newcomer Leo Grand is making his studio porn debut today at CockyBoys, and Str8UpGayPorn had a chance to chat with him about the new scene, his life with Blake in Los Angeles, what's surprised him most about the porn industry over the last year, and a lot more. Here's Leo Grand's first exclusive interview, with the preview for his first CockyBoys scene—co-starring his real-life love—below.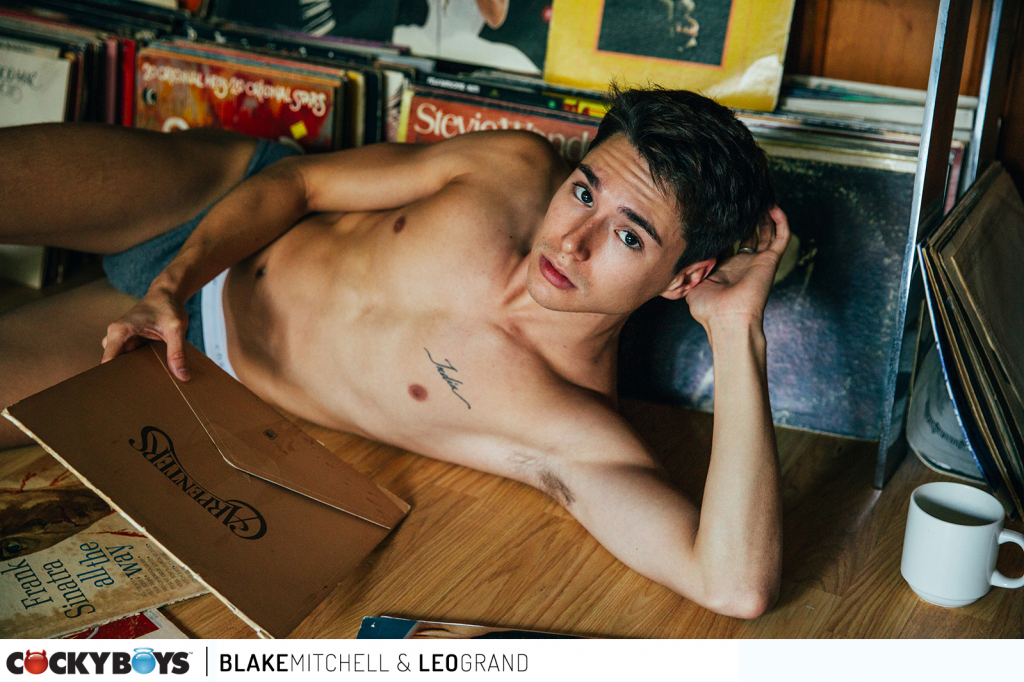 Str8UpGayPorn: Hello, Leo! You've been appearing with Blake in self-produced videos for a year now, so what made you decide to take the leap into studio porn? Or, given that you've already been performing, was it not really that much of a "leap" after all?
Leo Grand: It was something that Blake and I had discussed once we moved out to L.A., doing a scene together. So, no, it wasn't that much of a leap. It was like any other time in the bedroom, we just had a cameraman this time giving direction.
And how was that, having someone else in the room with you?
Filming was so easy, but that's mainly because we had an amazing studio making this. We really wanted it to be special and different from what we've ever recorded together.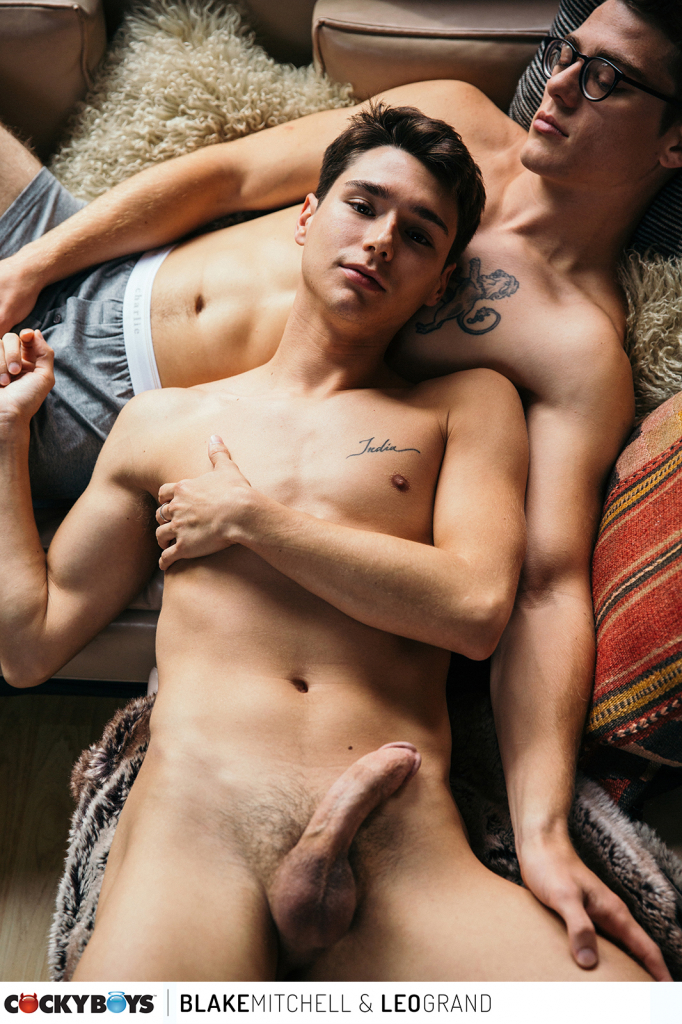 Any other big differences between filming your own content and having someone else do it?
The only real difference was that we had a studio behind us. They wanted to facilitate a really beautiful scene and tell you more about us and our relationship.
You share a lot of your relationship online, but I know you obviously don't share everything. Where do you draw the line in terms of things you won't post or things you won't say about your personal life and Blake?
Finding the balance between what we will and won't post has been pretty easy. We really kind of just let our social media live naturally, as a sort of addition to our relationship. We have moments where we're being funny in the kitchen or doing something that we realize the fans might love to see, and so we post those things. More times than not, if we don't have our phones on, we always end up saying to one another after something funny or sweet happens, "Why didn't we have our phones out for that?!" We don't really limit each other on what we post.
But has there ever been something you've posted that you regretted and wish you could go back and delete?
Oh my god, yes! Embarrassing pictures taken of me, or pictures that I've taken of myself, where I was thinking at the time they were so amazing. Looking back, I really disagree with some of my style choices! I used to make really funny posts where I'd intentionally be making faces that were pretty ugly. Let's just say that those went in the archive.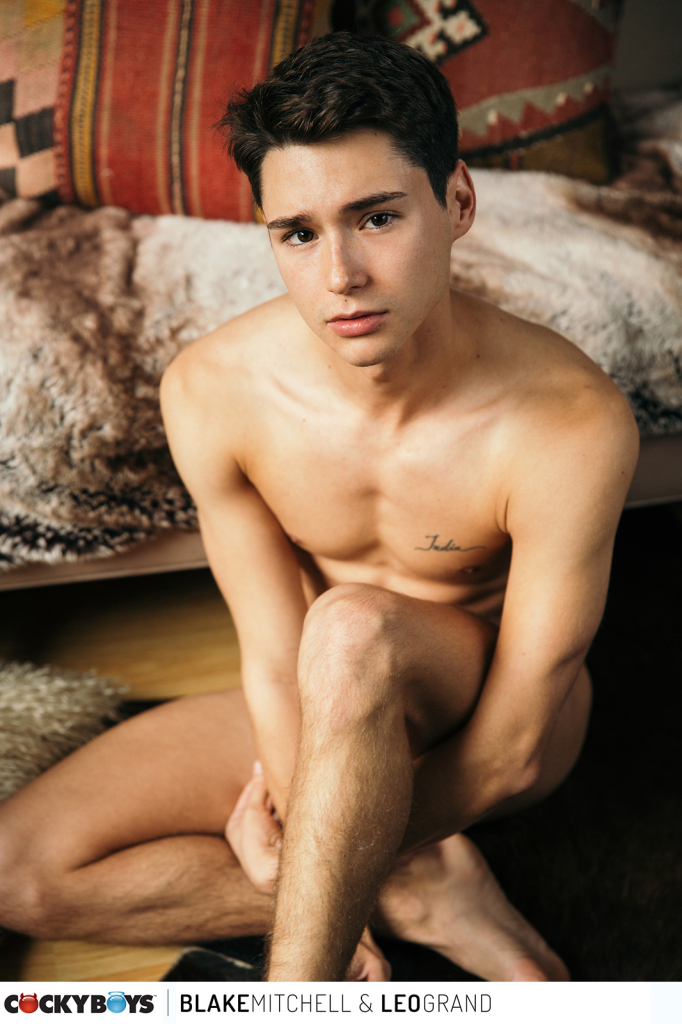 Going back to before your self-produced porn videos with Blake, did you have any hesitations about becoming an adult performer and sharing so much of yourself online?
I don't think I really had any hesitation in doing it. It had been something I had thought of in the past, and it's something that I've really enjoyed doing thus far.
What's been the best part for you, so far?
The interaction with the fans is really awesome. Some of them even draw fan art of us, and it's so cool to see how these really talented people interpret us in their art. We need more art!
Managing social media and interacting with fans is a job in and of itself, as I'm sure you've seen with Blake. While most fans are respectful, some "fans" say awful things. How do you react when you see people saying inappropriate things?
With how busy we are these days, it's hard to find the time to interact or even post sometimes. But, we manage, it's just the remembering to post that's the hardest! Whenever we encounter a not-so-savory tweet or comment, we just ignore it. There's no use getting involved with someone who doesn't know you or your life, and it seems that no matter how you respond, they'll never be satisfied with the answer. But, we rarely encounter that. Our fans are so supportive, and we love them all.
What's surprised you most about the porn industry over this past year?
I was really surprised by the amount of love people have for one another, and the acceptance I find in the industry. It's been amazing to be a part of it, and I've met so many other great people. I'm so happy to have dabbled within it as far as I have.
Do your friends and family outside of porn know that you've started performing?
Yes, my family is aware and all my friends know, too. It's something that's such a big part of my life, so they all needed to know about it. Also, I just knew it was only a matter of time before my friends started scrolling across my content on tube sites.
Did they find anything?
Sure enough, yes, they did! One of my friends even sent me a screenshot of my name that auto-populated in a tube site search box before he even typed it out, so that was pretty funny! But, I have had nothing but support for what I do from my family and friends.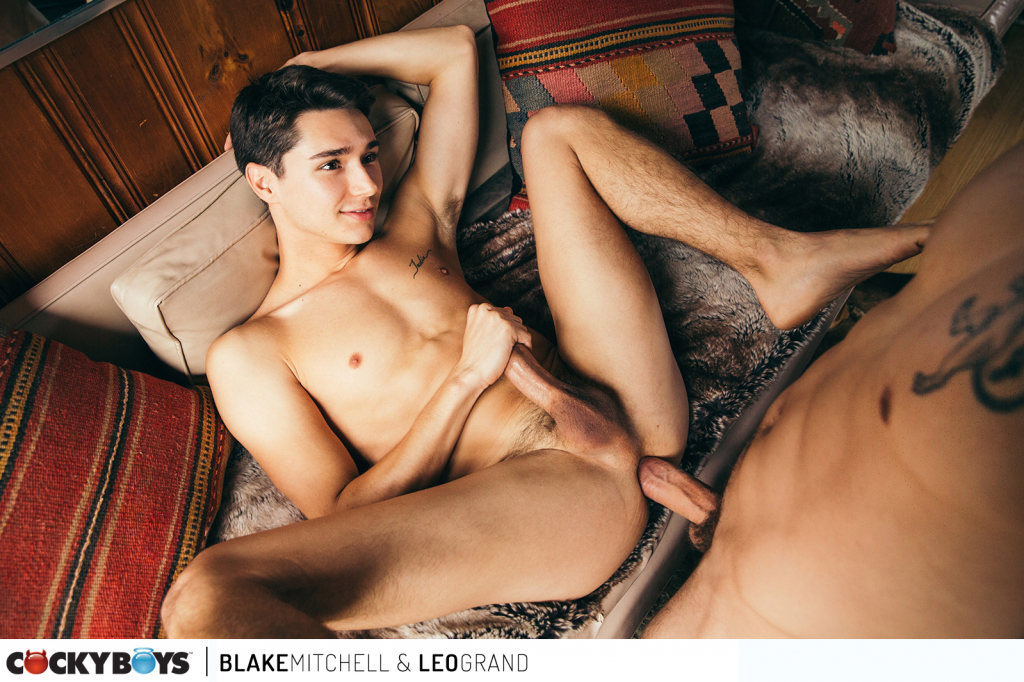 Have you adjusted to living in L.A.? Anything you particularly like or dislike?
I love L.A. The first selling point was the weather, and of course the beach. We've settled in pretty well, hanging out with our neighbors and friends, and a few models live out here, so we run into them whenever we go out. It's been great. What has not been great has been the traffic. I can't stand sitting in traffic—it drives me nuts!
Putting aside your romantic relationship, what's it like living with Blake Mitchell, day-to-day? Is he a good roommate? Does he take out the trash and clean up after himself?
Ha ha, yes, Blake has been great to live with. We pretty much do things and chores as they come, and he's a great help in the kitchen. He keeps me entertained and laughing, so needless to say, he's been a really good roommate so far. And yes, he cleans up after himself. What more could you ask for in a roommate?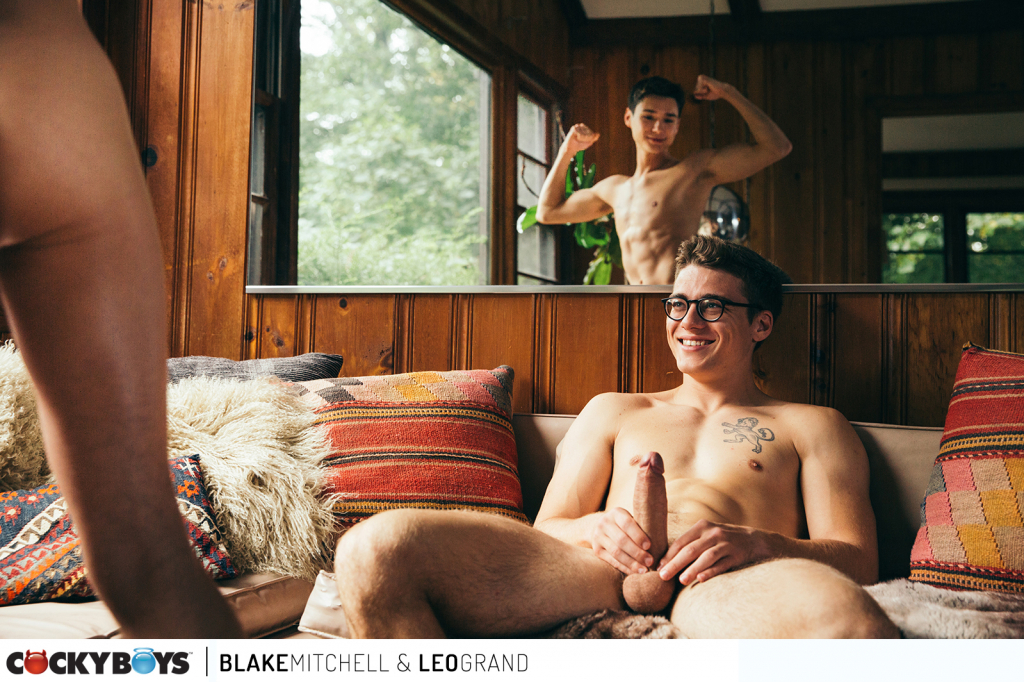 What do you do in your free time when you're not working or creating content? Is being a hairstylist still your full time job?
When we're not filming content or when we're not at a the gym, yep, I'm in the salon working to build clientele. That keeps me pretty busy.
I have got to go watch your scene now, but before I let you go, do you cut Blake's hair?
Yes! I cut his hair today. He came to visit me in the salon, and I gave him a sharp little cut. He loves my head massages, I've got strong little hands!
Nice! Thank you so much, Leo, it's been great chatting!

Preview for Blake Mitchell and Leo Grand's CockyBoys debut: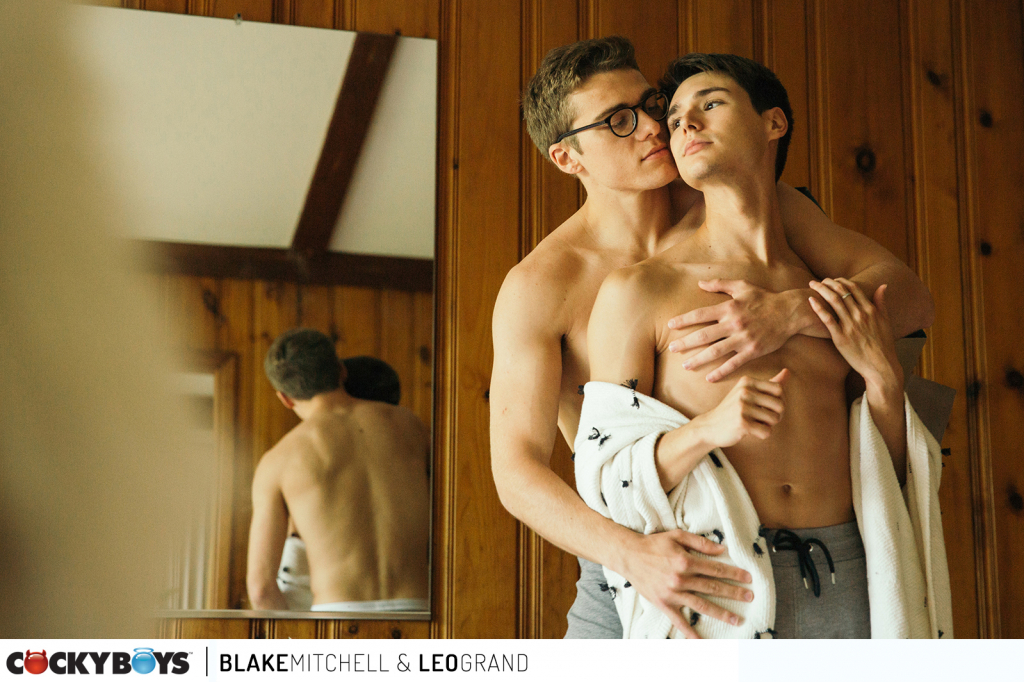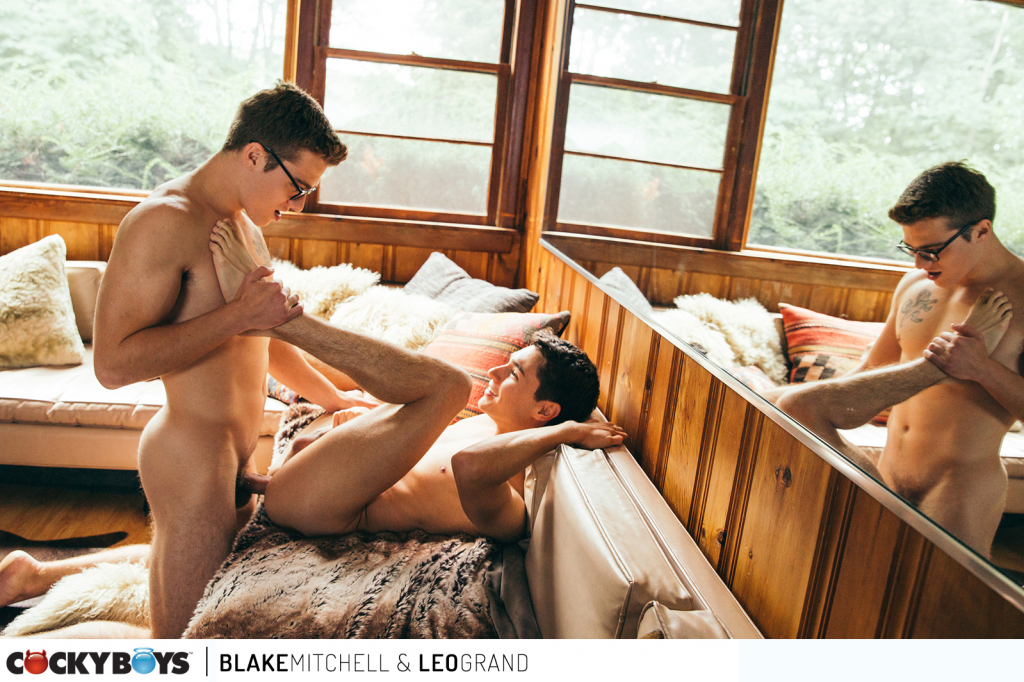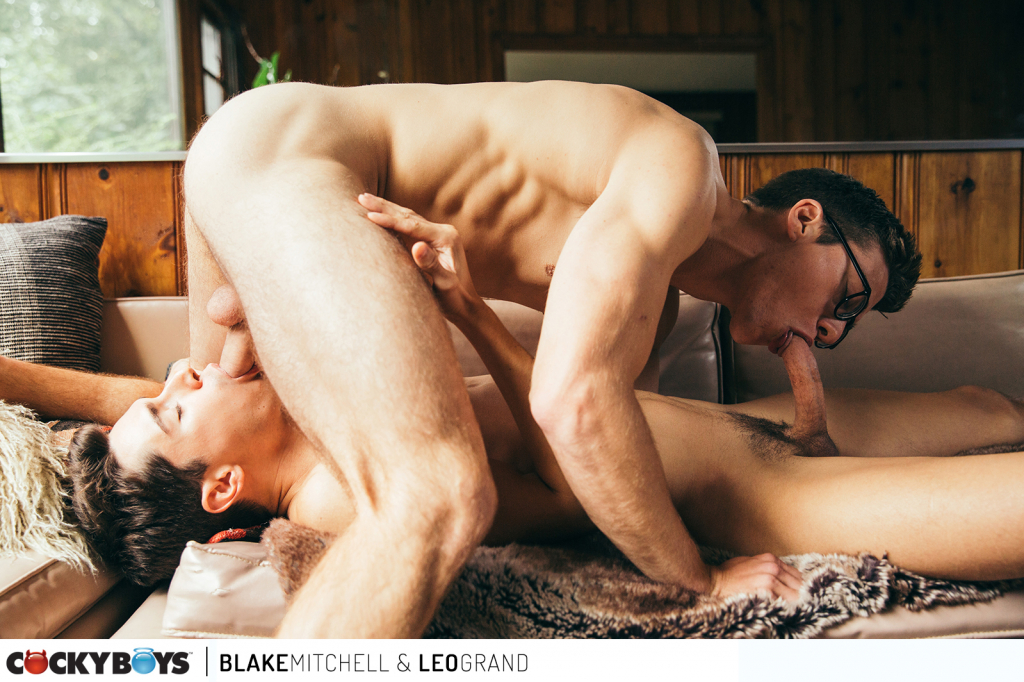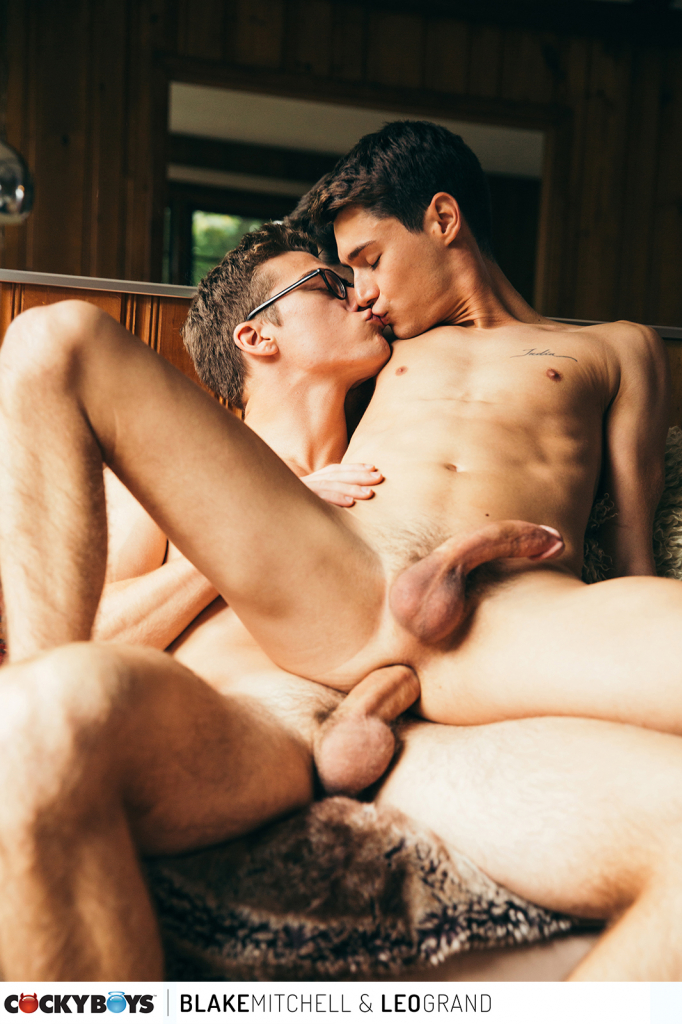 Trailer (watch full scene here):
[
CockyBoys: Blake Mitchell Fucks Leo Grand Bareback
]