Did Men.com Build An Entire Bleacher Stand Just So Joey Mills Could Get Fucked?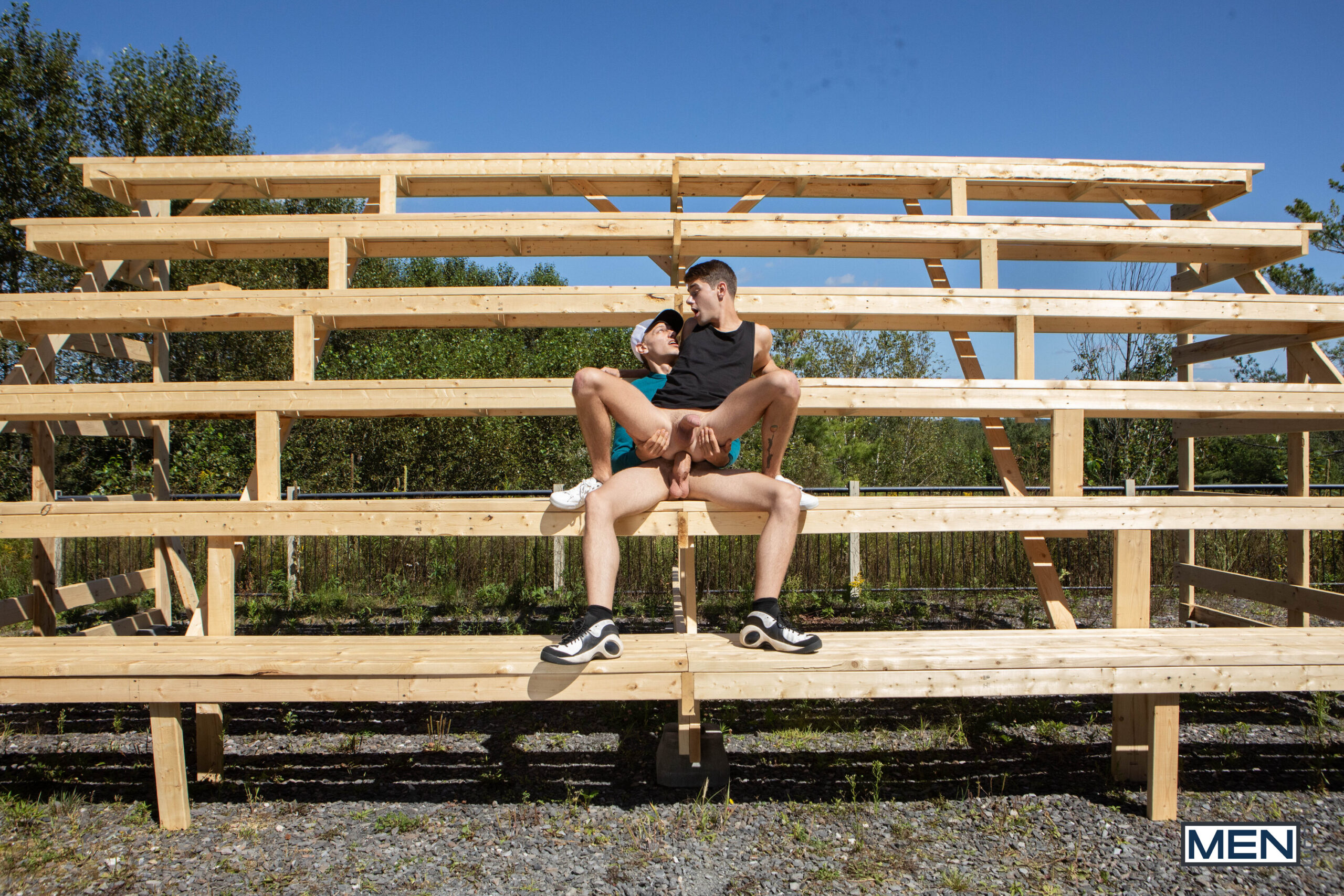 Not Men.com taking the time and money to construct a massive multi-level bleacher stand when they can't even get most of their models to cum.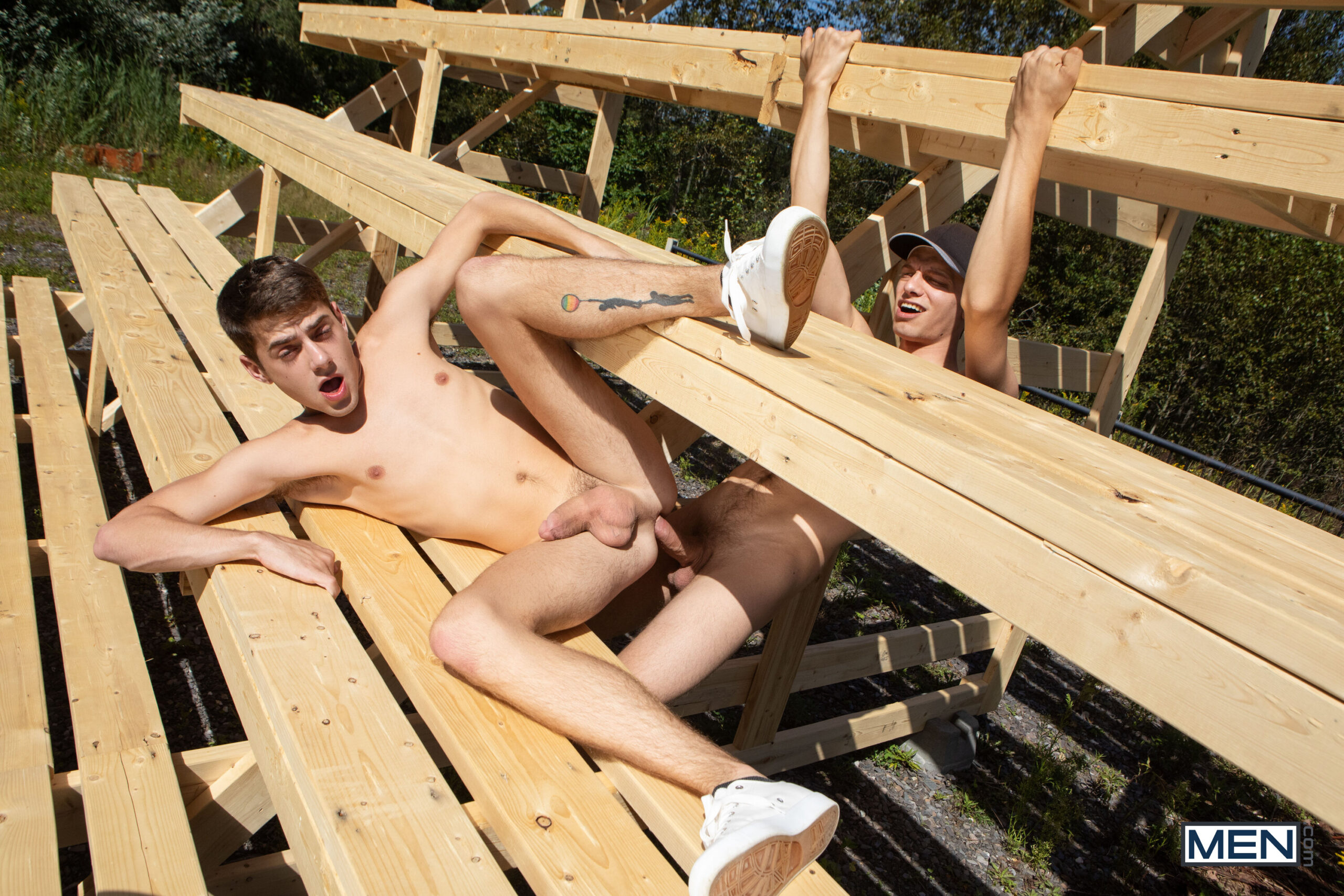 To be fair, I have no idea if Men.com actually hammered all those pieces of wood together, or if the bleachers were already just sitting there out in the middle of nowhere, ready to be used in a gay porn scene. Either way, they look brand new (and unfinished?), but big-dicked Joey Mills and Leo Louis are there to break them in today.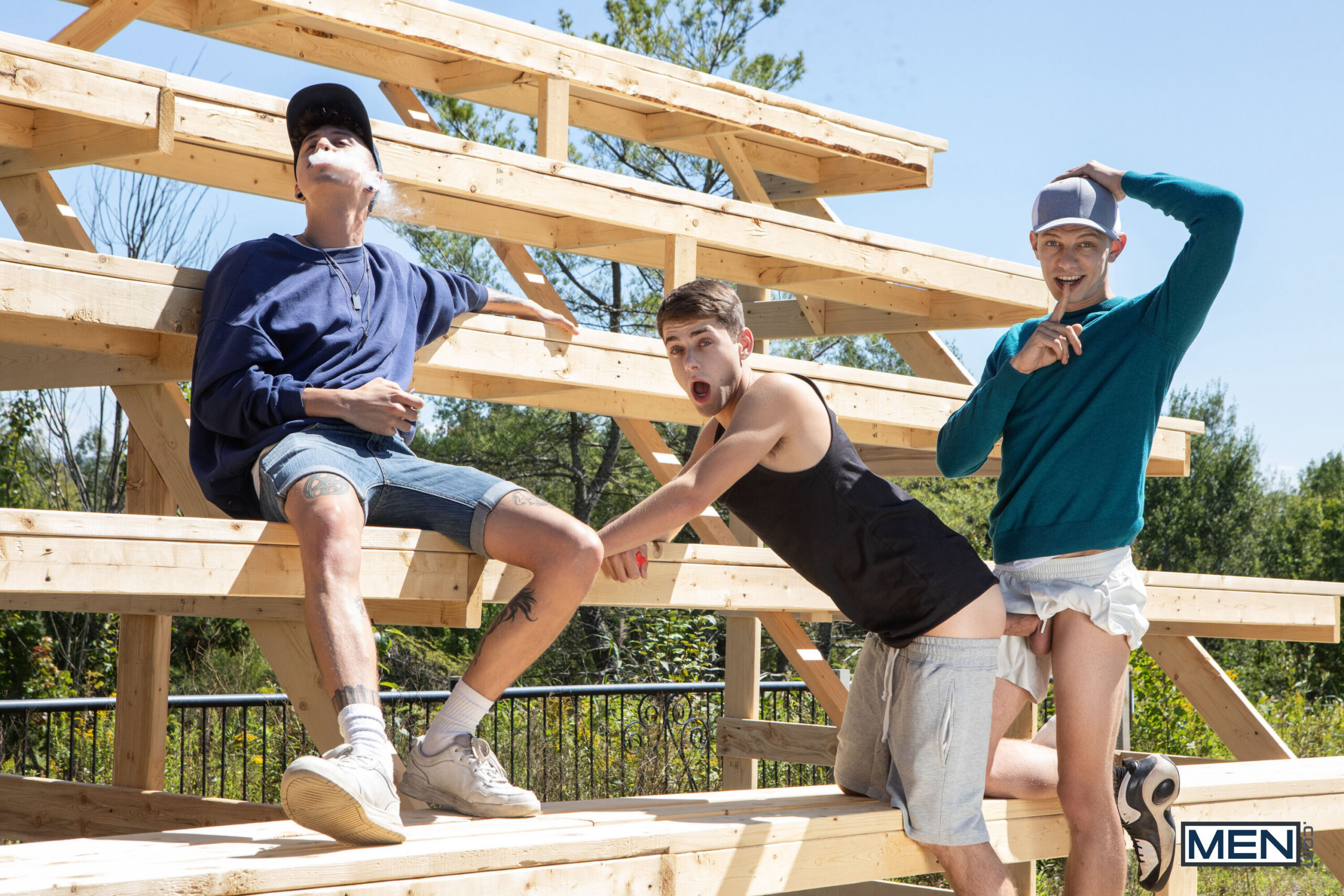 And, of course, someone who catches them is "shocked," but don't worry, the extra leaves quickly so the monster-cocked fuckfest—which ends up being pretty good with some fun positions—can continue. More: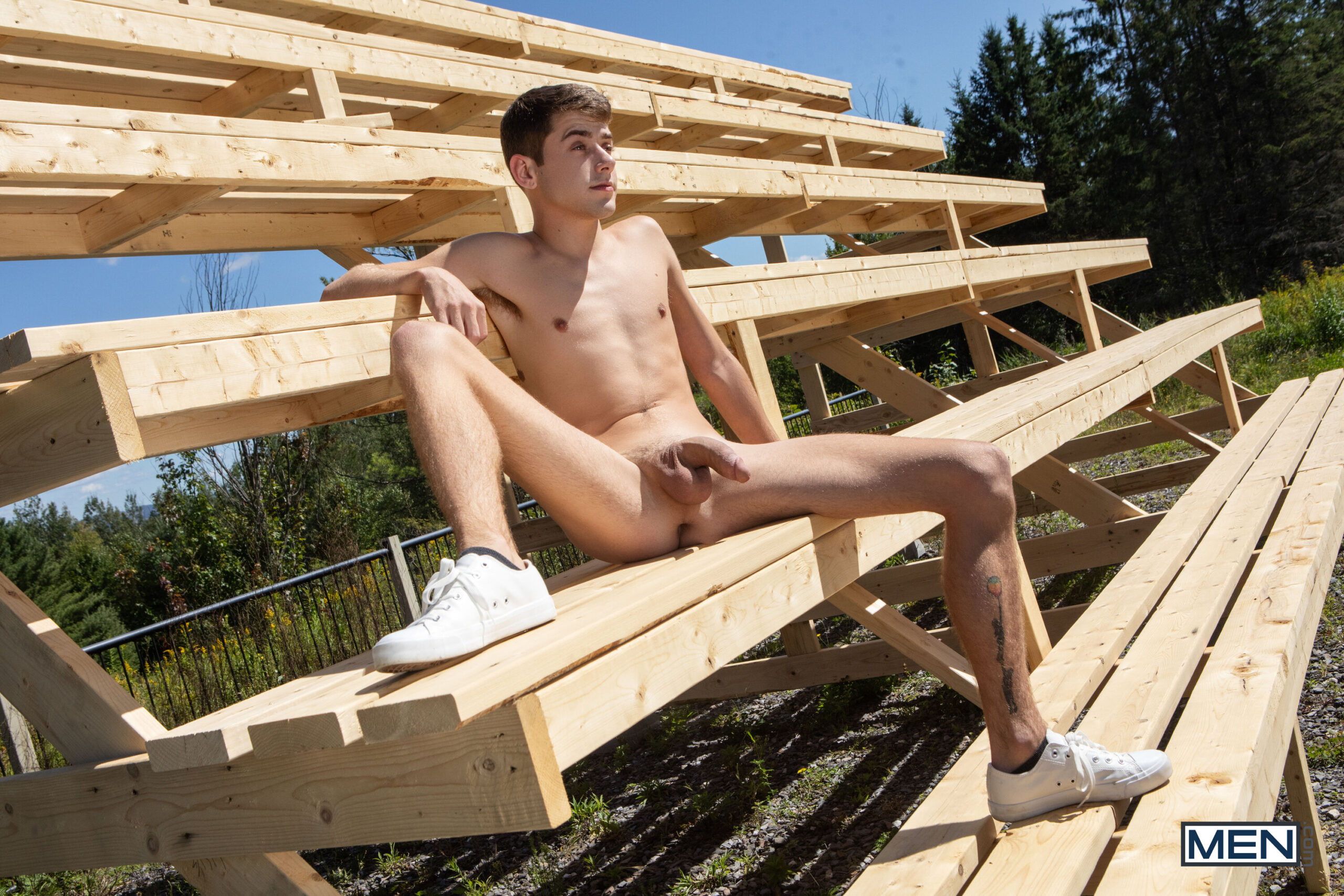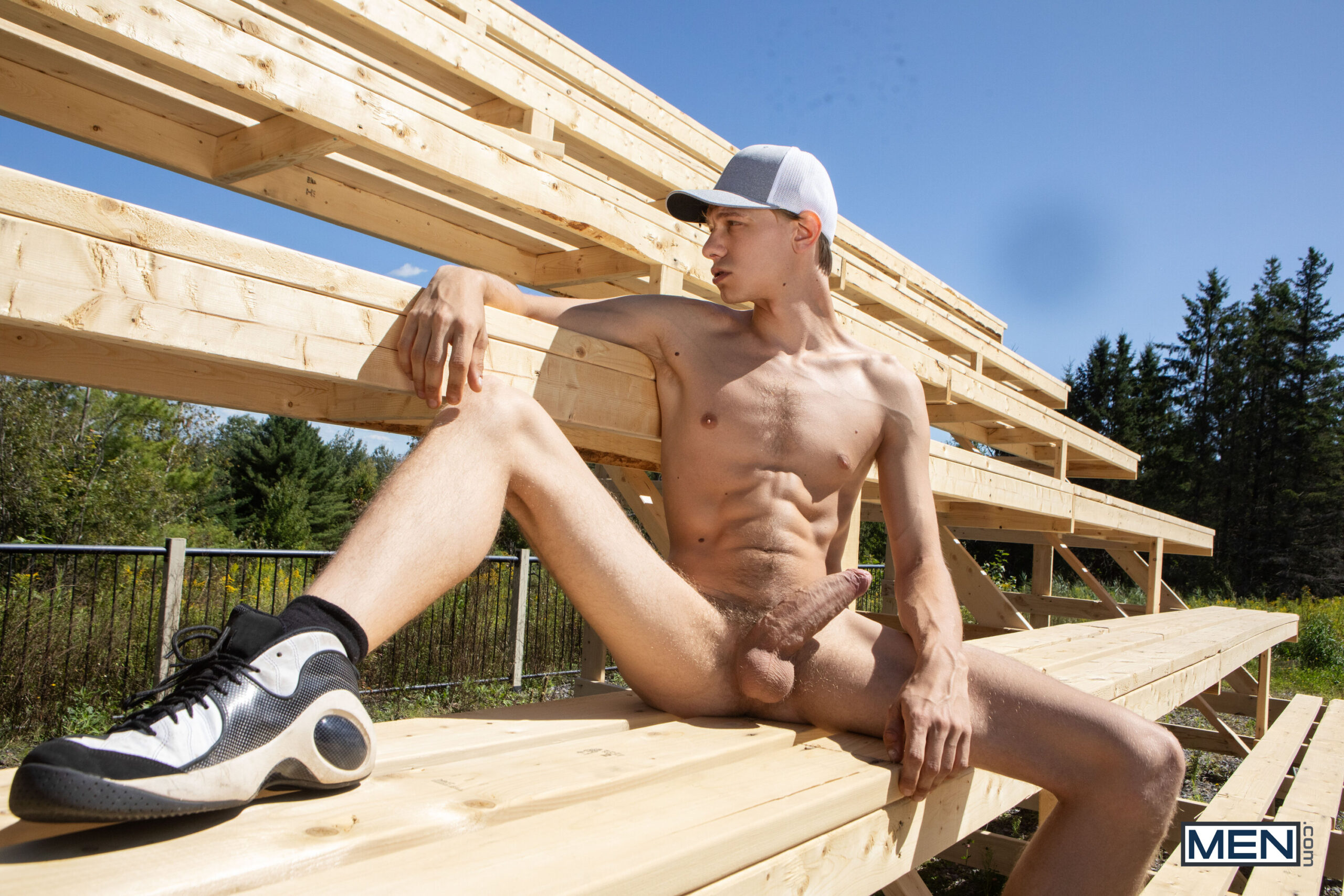 Trailer (watch full scene here):
[
Men.com: Leo Louis Fucks Joey Mills Bareback
]