Penultimate One Erection Episode Features Levi Karter And Allen King Fuckfest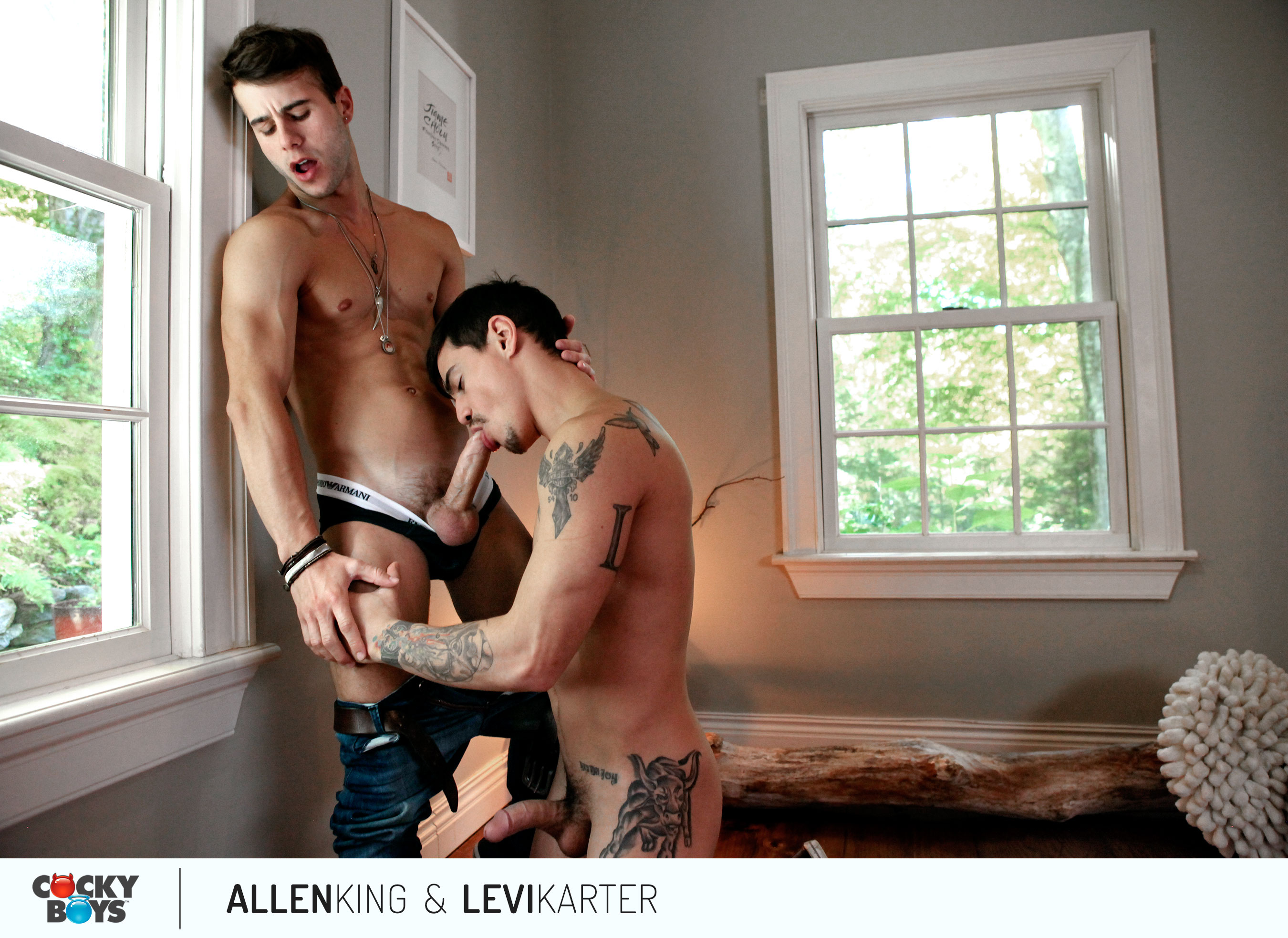 The drama over Allen King's exit and return to the boy band being spoofed in CockyBoys' One Erection reaches a climax today with his first sex scene in the series—and he's paired with none other than Levi Karter.
There are a few plot lines explored in today's episode—the funniest of which has to be the Trenton Ducati/Liam Riley relationship, which you'll see in the trailer below.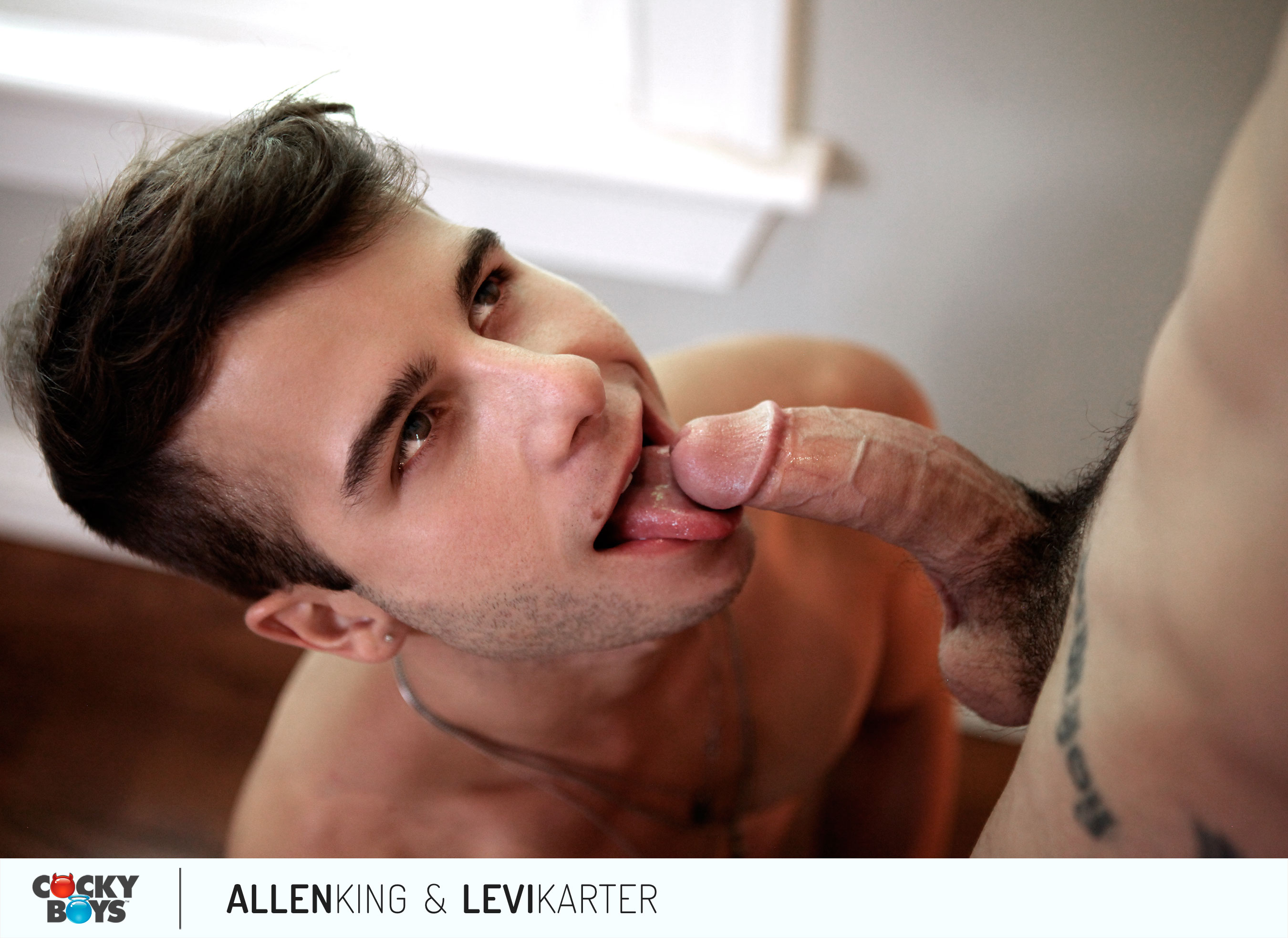 Episode description via CockyBoys:
It's the second to last episode of One Erection: The Un-Making of a Boy Band and the rumors, gossip, and sexual tension within the group just keep stacking up! With Allen crashing the party at the set of New Direction's upcoming music video, A Porn Love Story, he's quick to cozy up to Levi and form an alliance. But Liam Riley, who swears he's not jealous, has a few tricks up his sleeve… well, actually ONE prominent trick by the name of Trenton Ducati.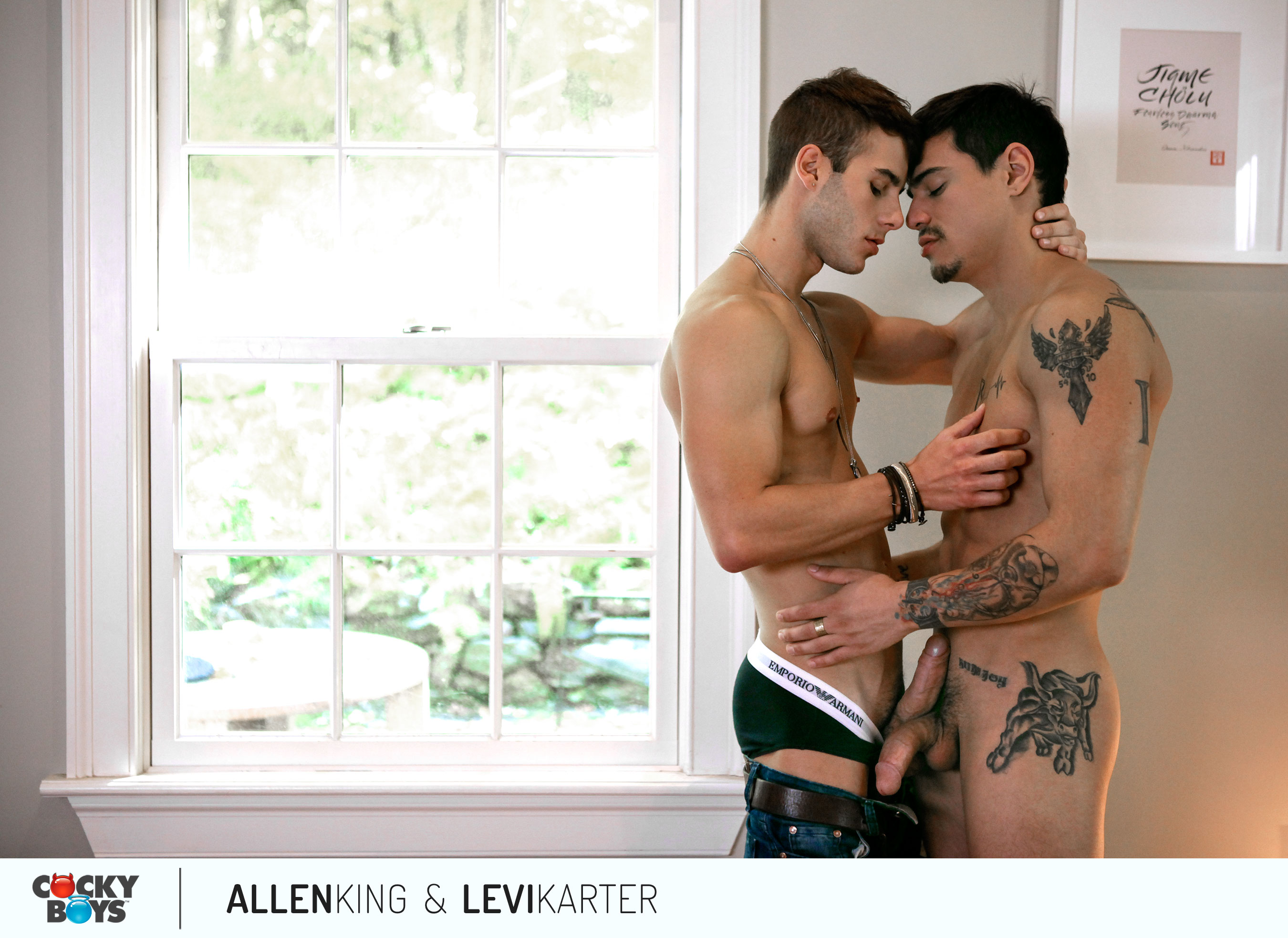 The only person yet to have a sex scene in this series is Liam Riley—so will he be paired with Trenton Ducati? The finale should be out before the end of the year.
For now, it's Levi Karter and Allen King. Physically, they're the best matched pairing of the series so far, and this is probably the most solid sex scene of the series, given Allen and Levi's chemistry.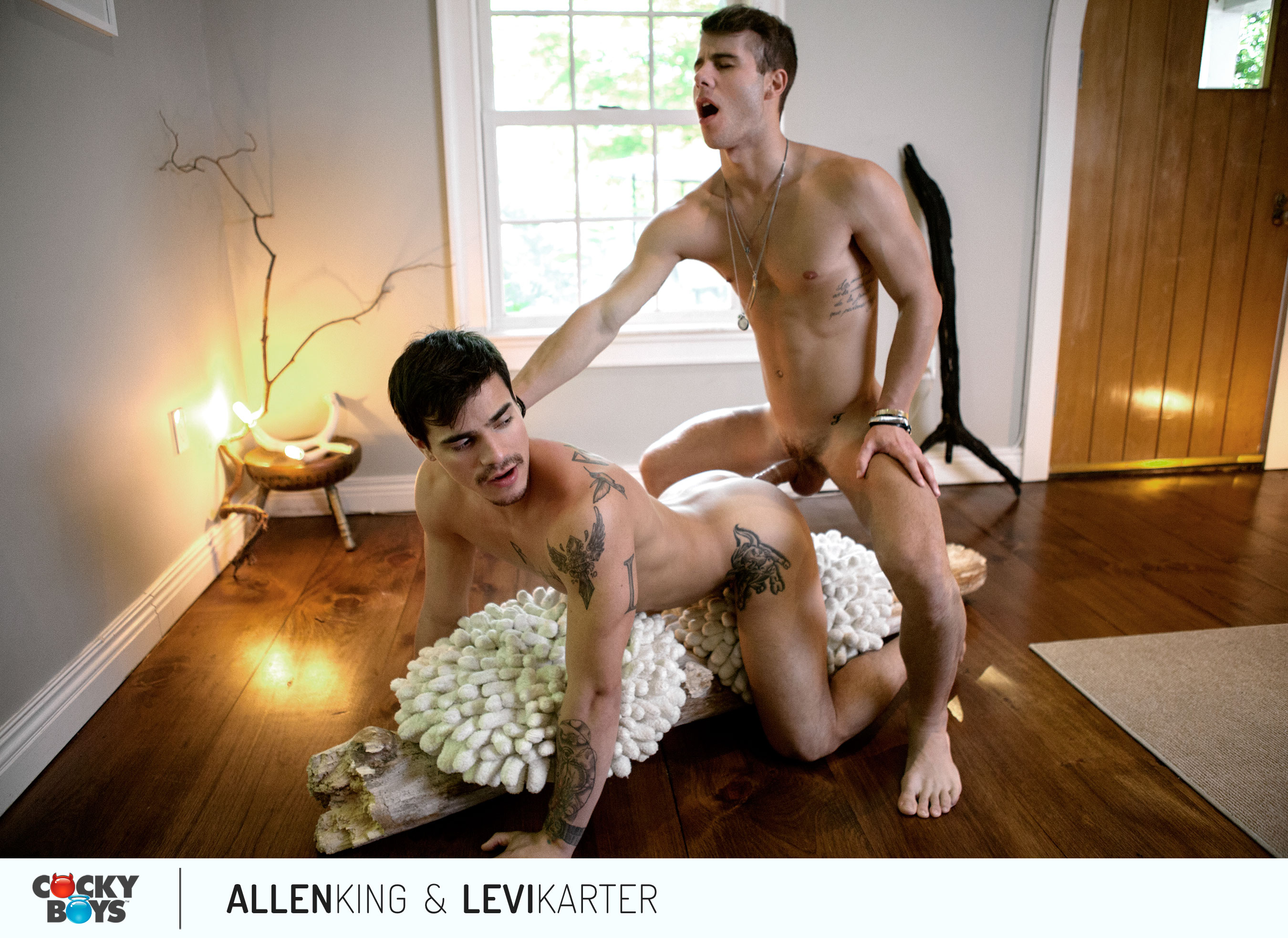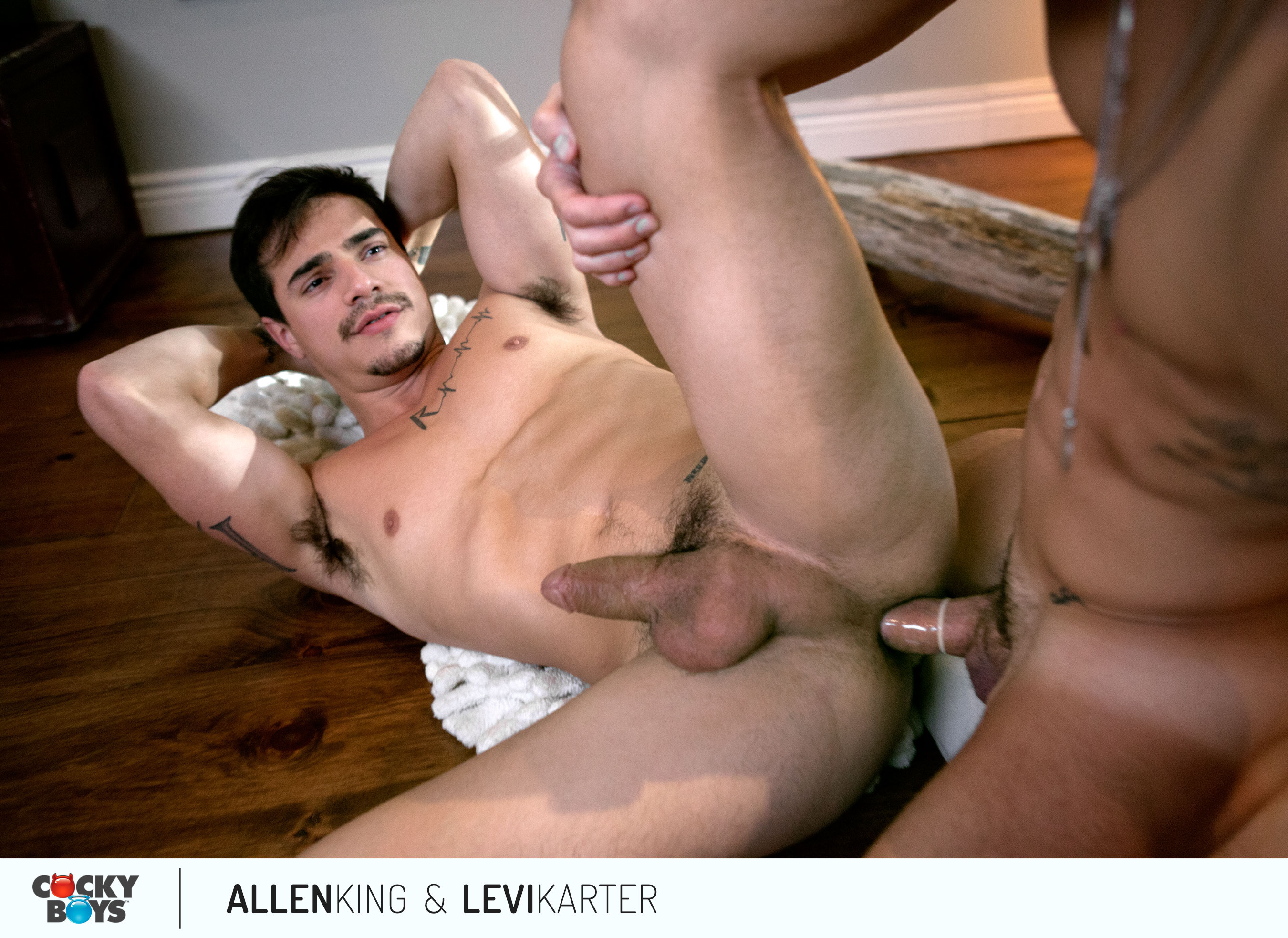 Trailer (watch full scene here):
[
CockyBoys: Allen King Fucks Levi Karter
]