Levi Karter Exclusive: His Grabbys Nominations, His Co-Hosting Duties, And His Date To The Show
All month long, Str8UpGayPorn will be briefly checking in with this year's Grabbys co-hosts and nominees in the run-up to the big show on May 28th. In this first installment today, Str8UpGayPorn caught up with CockyBoys exclusive Levi Karter, a co-host and nominee in six categories.
Str8UpGayPorn: Of your six Grabbys nominations (Best Duo, Best Group, Best Web Performer Of The Year, Best Versatile Performer, Fan Favorite, Performer Of The Year), which one would you most like to win, and why?
Levi Karter: I would love to win any of them! I am very honored to be nominated as many times as I am. I do have an eye on the Fan Favorite, because it's the fans who decide that one. But, any award granted from the Grabbys is just as rewarding.
Do you know what you'll be wearing to the show, or do you not plan that far in advance?
Ha ha, no! I usually go Grabbys outfit shopping the day before I leave. Or if I'm already in Chicago, then I go shopping with Liam Riley!
Will you be attending the show single, with a date, or with friends?
I will be coming to the Grabbys with my studio, CockyBoys. But then again, Liam's always my date.
Of all the stars and nominees attending this year whom you have not yet met, who are you most excited to meet?
I'm not sure! I am not as tuned into the industry as I should be, but I'm still hoping Brent Everett comes one year. I've always wanted to meet him.
Is there anyone you're not looking forward to seeing in Chicago?
Trump.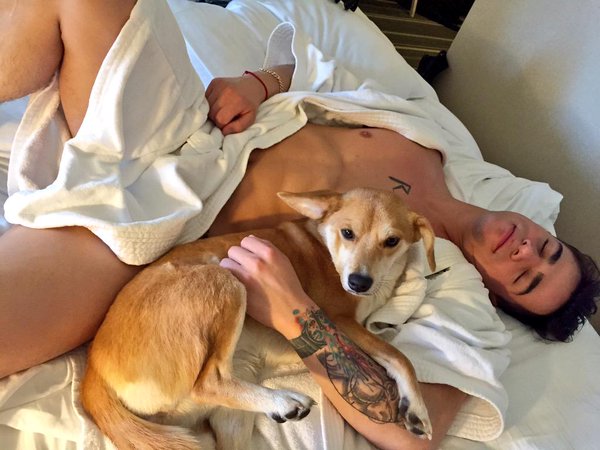 Same here. Of all the Best Movie nominees, which one was your favorite, and why?
I'm going to be biased and say Meeting Liam, but only because my pup, Bella, has a cameo in it. Also, I know how hard we worked and how many night shoots we did. It was a lot of fun though.
Last year, you stole the show when you introduced Answered Prayers and the audio wasn't synced up. While you were improvising, were you nervous? What was going through your mind while you were up there?
Thank you! I wasn't too nervous, but I didn't think people were hearing it at first. My friend and I used to purposely channel surf the TV and create fake scenarios with the few seconds we saw of each channel, so I kind of used that experience, just riffing on what I was seeing. This year, the trailer we're showing for Meeting Liam is 90 seconds long, so hopefully it won't happen again!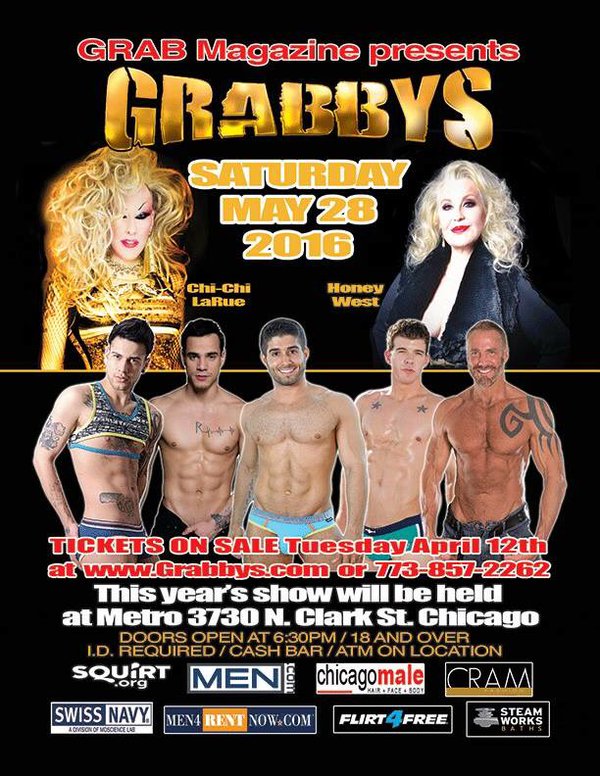 You're one of the co-hosts this year. What do you expect that to be like, and do you have any surprises in store?
I don't even know what to expect, but I always have a great time! I am very excited to be co-hosting and on the same stage with Chi Chi LaRue! I just hope everyone has a great time and doesn't take anything too seriously.
Thanks Levi!