WATCH: Logan Cross Double-Penetrated Bareback And Double-Creampied By Mickey Knox And Colby Chambers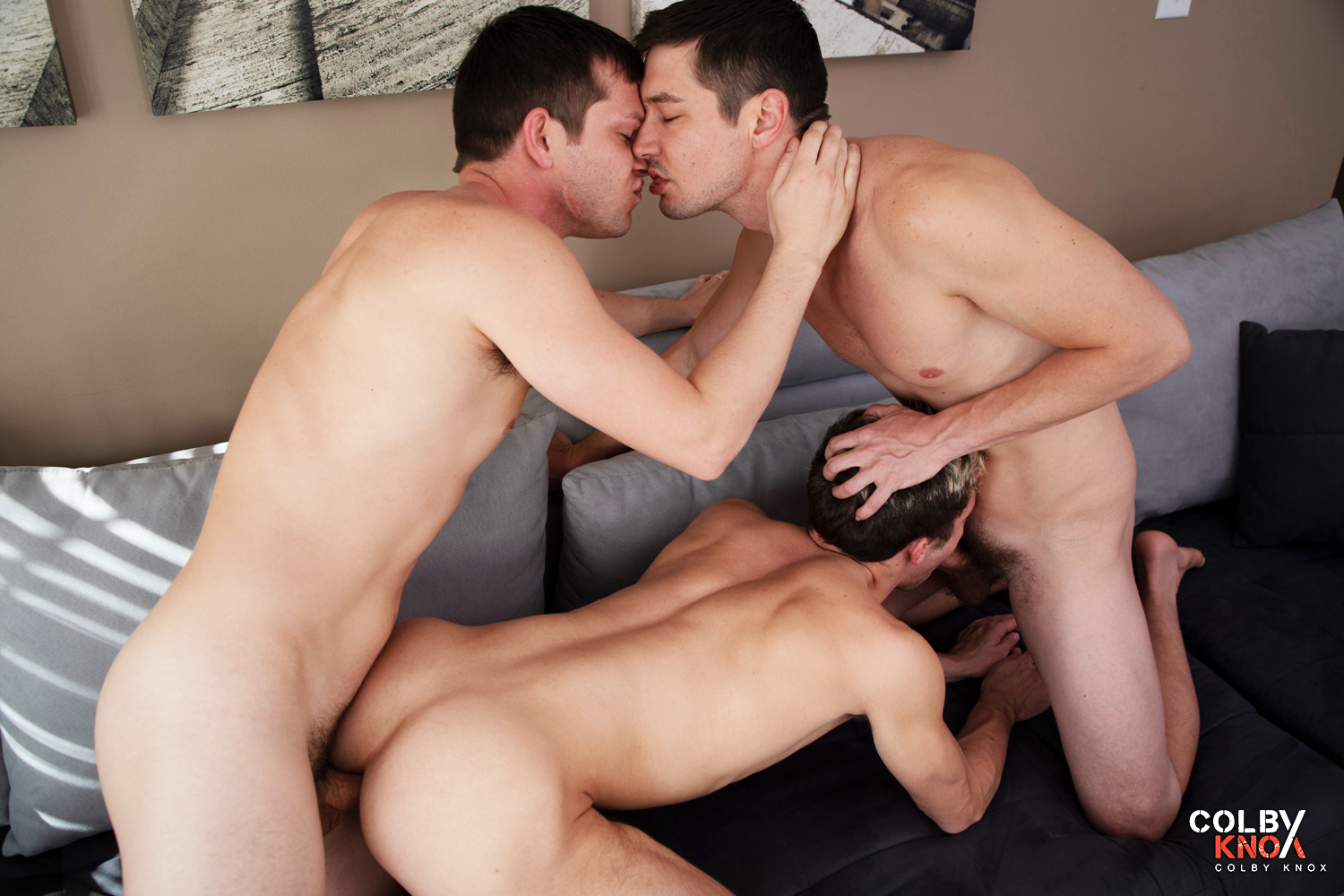 Logan Cross is at it again! He's arguably the best powerbottom here in the United States (try and fight me in the comments), and in his latest scene, Logan is being double-penetrated bareback by real-life husbands Colby Chambers and Mickey Knox.
And, this isn't just any regular DP. This is a DP that features Logan Cross being DOUBLE-CREAMPIED by Colby Chambers and Mickey Knox, while both guys are pumping their cocks inside of him:
The combo of their cocks sliding against each other (Mickey is fucking him from up top, while Colby is fucking him from below) and the tightness of Logan's hole sends the husbands over the edge, and they simultaneously shoot their loads inside of Logan's ass (and all over each other's cocks) as they both fuck him. It's one of the best DP creampies I've ever seen, and tbh, I can't even remember the last time I saw a double creampie?
The double creampie is only the halfway point of the scene. Right after dropping their loads in him, Mickey and Colby switch positions, slide their cocks back in, and double-penetrate Logan again!
It's unbelievable, but Colby actually creampies Logan a second time, while simultaneously fucking the cum out of him at the end of the scene. So, technically, Logan Cross was TRIPLE-CREAMPIED in this scene, which is the best three-way of 2019 so far.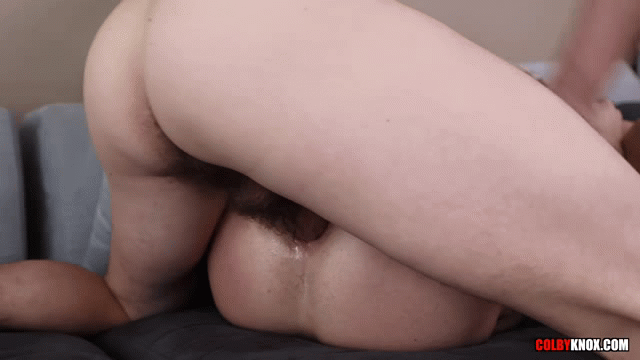 This clip picks up right after the double creampie, as Mickey and Colby start to DP Logan again (watch full scene here):
[
ColbyKnox: Colby Chambers And Mickey Knox Double-Penetrate Logan Cross Bareback
]