True Or False: This GayHoopla Model's Cock Is 9.5 Inches Long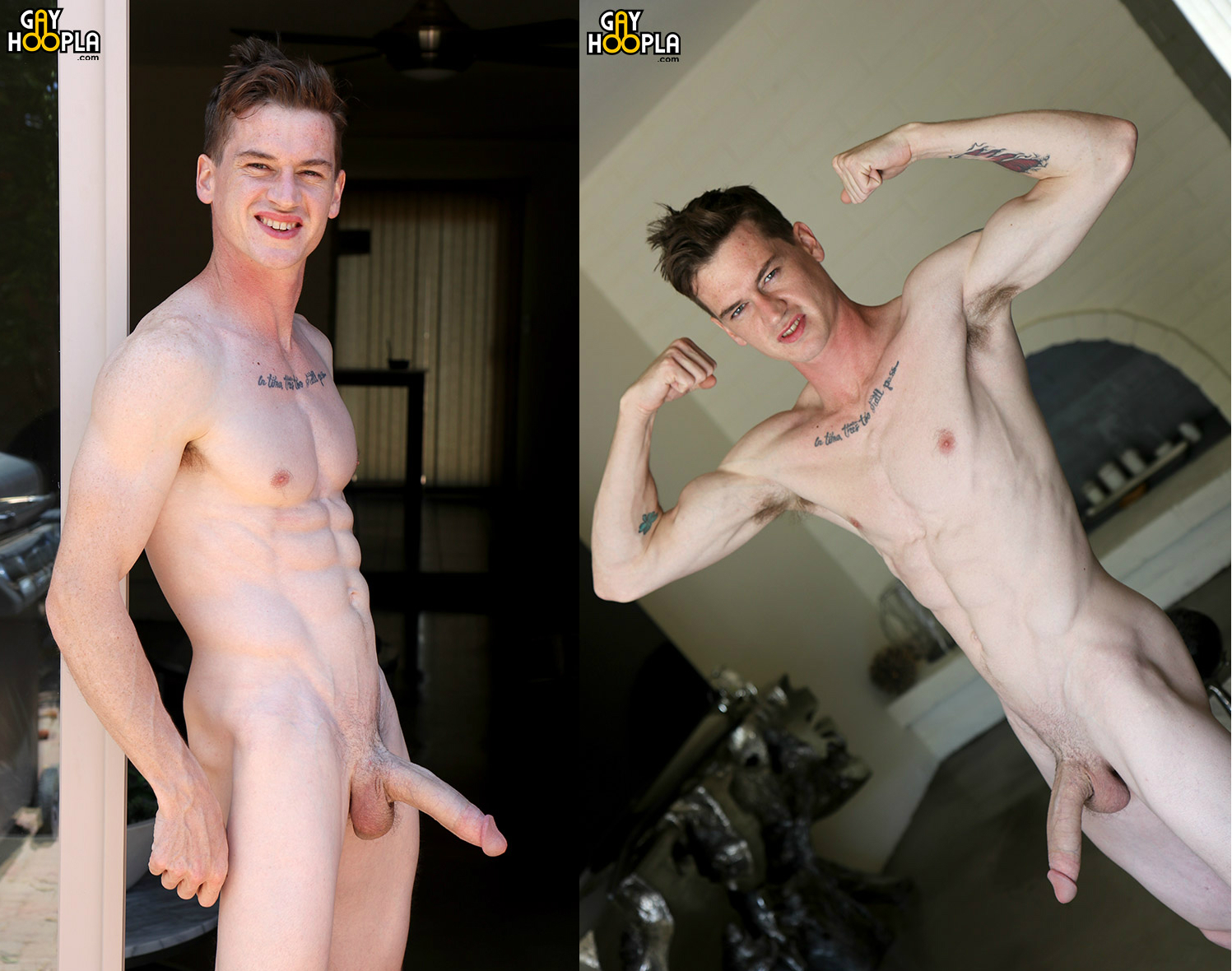 Welcome to another installment of Str8UpGayPorn's True Or False? This series asks you, the readers, to judge whether something is true or false about a gay porn scene and/or the performer(s) in it, and you can share your opinion in the poll and/or the comments below.
Today's True Or False is all about GayHoopla newcomer London Ryan (above), and whether or not his cock is 9.5 inches long. To be clear, this is a very nice, very well-proportioned, and very big dick, but is it really just half an inch away from being 10 inches long? Let's review: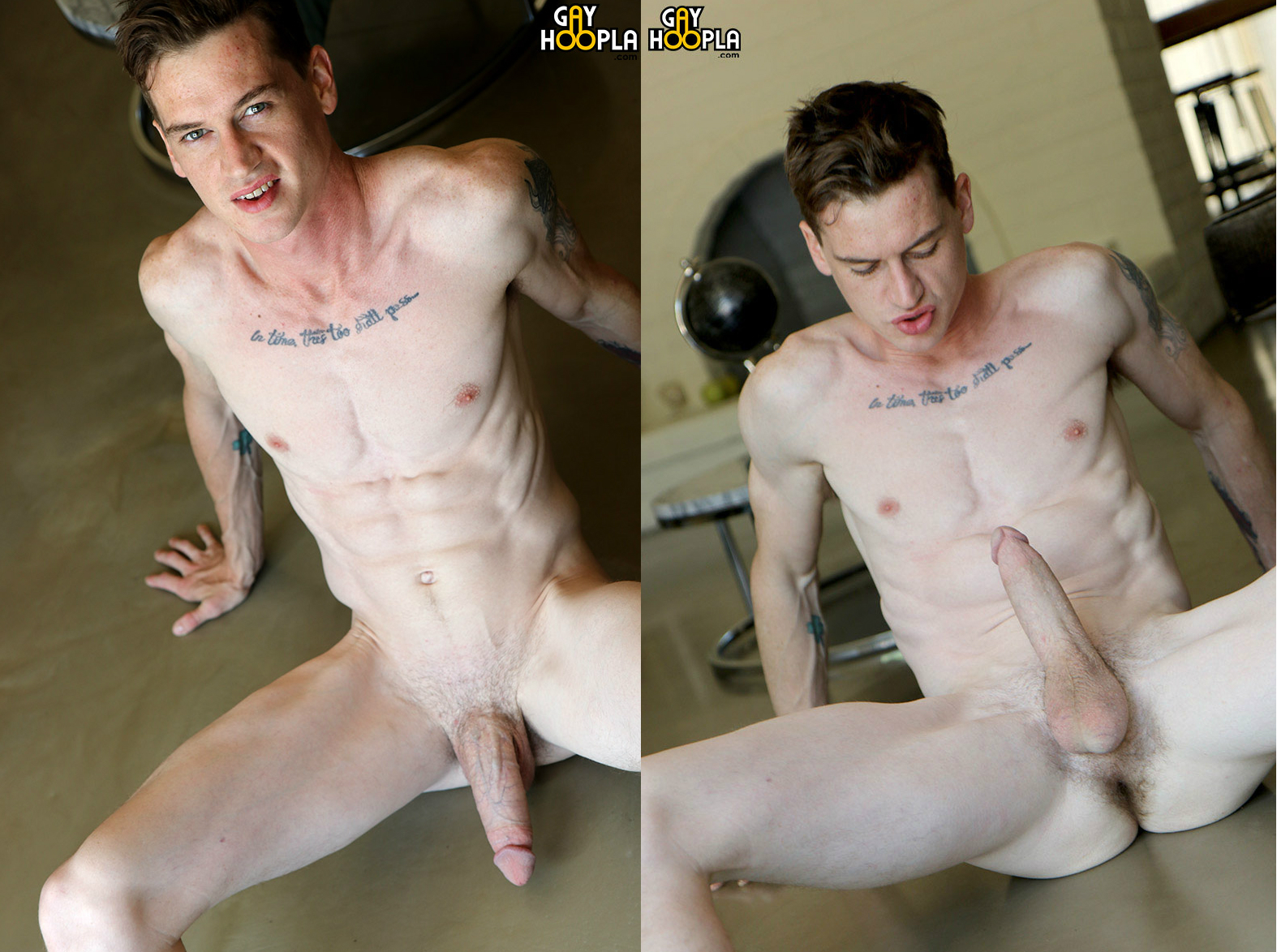 London Ryan makes his gay porn debut here on Monday (August 13th) in a solo scene, and it would be crazy if he didn't quickly return for a duo scene to fuck someone. (And, hopefully, that someone is Collin Simpson.)
Even before pulling his dick out in this scene (which he does in a public park!), London was bragging about the size of his manhood, and I think he was right to brag.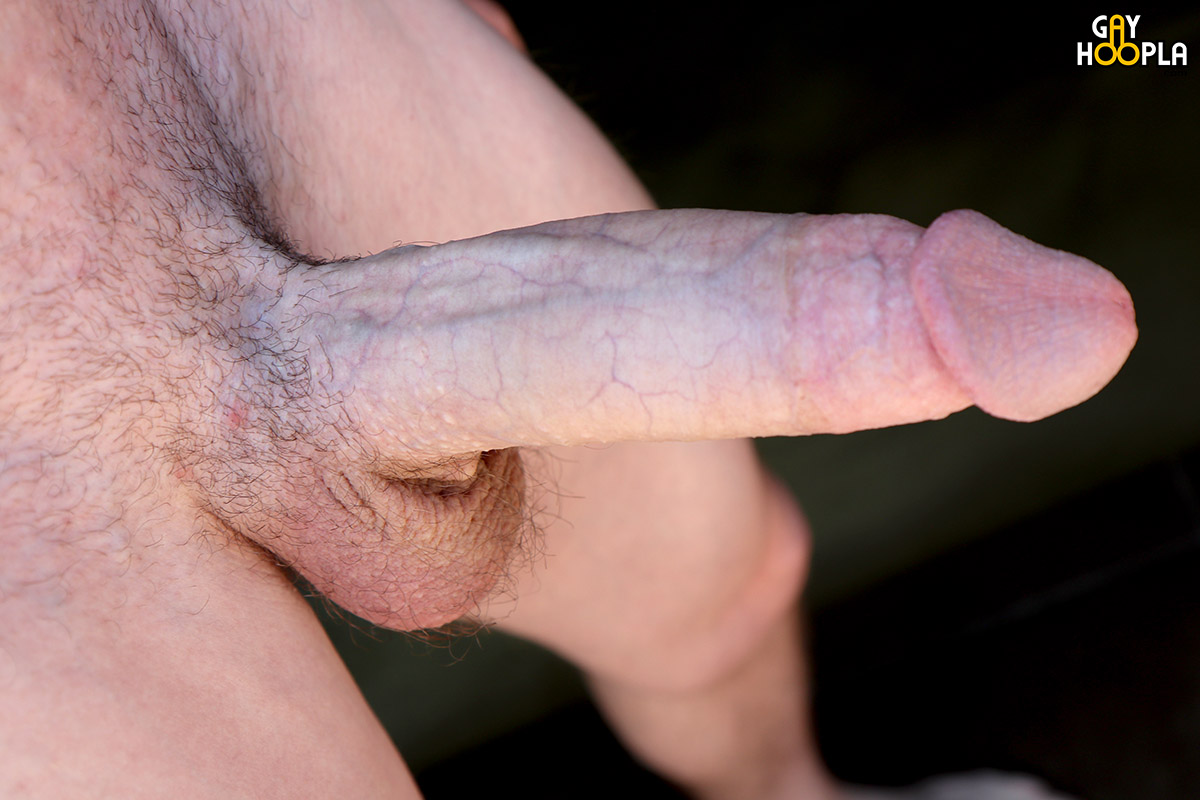 Later (once he's back at the house and able to jerk off behind closed doors), London compares his erect cock to a water bottle, and they are pretty much exactly the same size!
At the end of the scene, GayHoopla decides that it's time to pull out the measuring tape and see just how many inches London's cock really is. With the measuring tape in hand, London declares that his cock is nine and one-half inches long. Wow!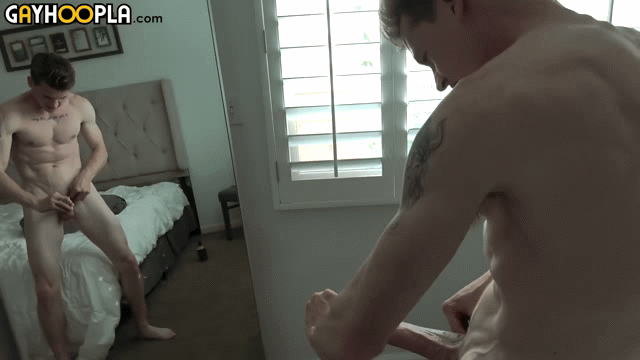 Except, wait:
Unless London considers his pelvis and leg part of his penis, his cock is not 9.5 inches. As you can see above, the first two inches of the measuring tape are placed beyond the beginning of his shaft, so the true measurement should start at around the 2-inch mark.
And what about the other end of the tape, which supposedly extends to 9.5 inches?
Unless London considers his hand and thumb part of his penis, his cock doesn't quite reach the 9.5 mark on this measuring tape. As you can see above, the tip of the head of London's cock reaches the 9.25 mark, not the 9.5 mark. So, by starting at 2 inches and reaching 9.25 inches, that would mean that London's cock is actually 7.25 inches long. That's obviously a nice size and well above average, but it is not 9.5 inches, which would be considered "monster cock" territory by porn standards.
This poll probably isn't necessary since everyone can see with their own eyes, but just so we're clear:
7.25 inches or 9.5 inches, London Ryan's cock is still big and still great, and he'll hopefully be back to use it on someone else soon. Trailer (watch full scene here):
[
GayHoopla: London Ryan
]