Lucas Knight's 16-Second, Out-Of-Control Cum Shot Is The Cum Event Of 2014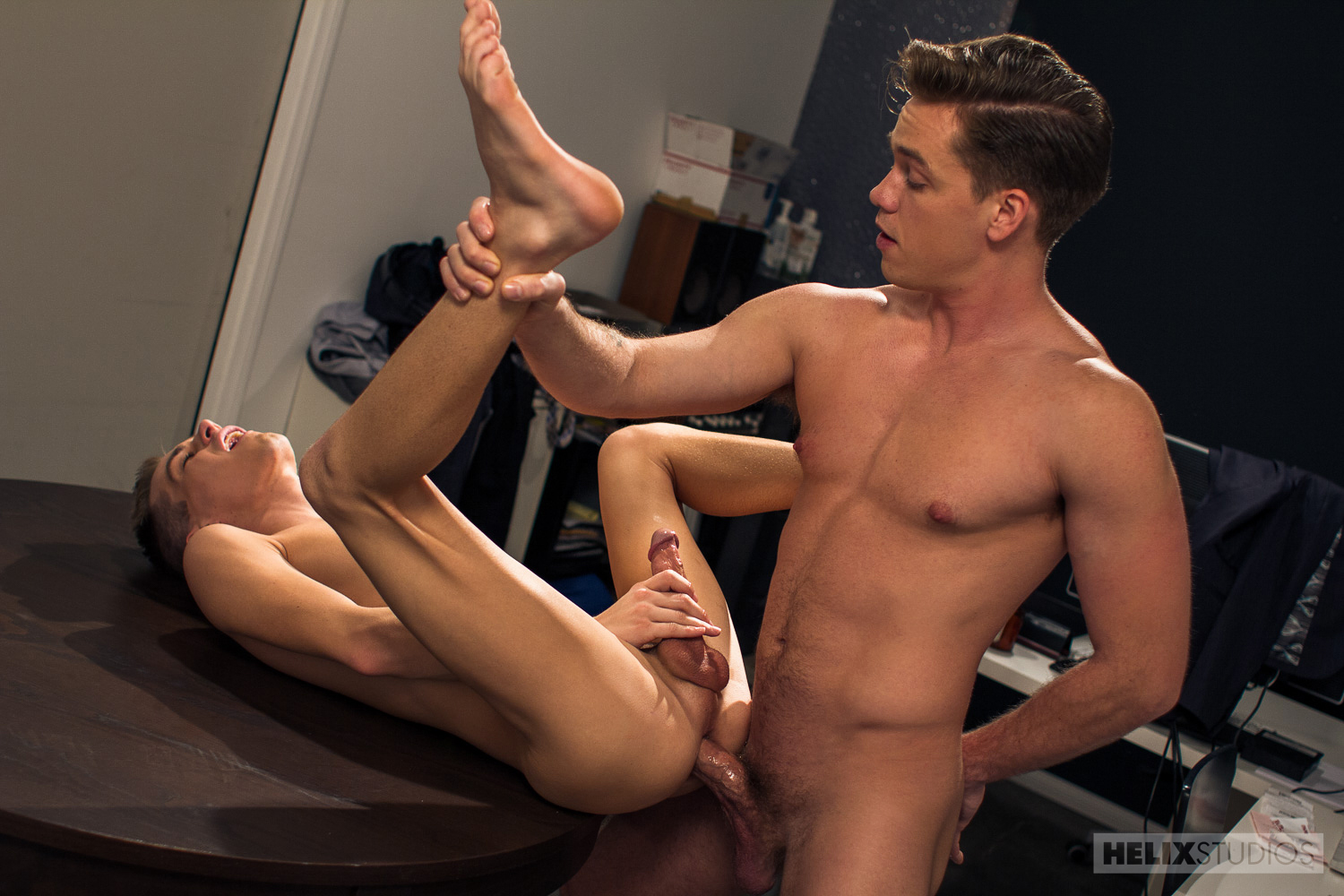 Unfortunately, the trailer for Helix's new bareback scene (watch below) starring Lucas Knight and Kyle Ross, "Executive Order," does not include any footage from what might be the longest and largest cum shot of 2014, so you'll have to take my word for it when I tell you that It. Is. Insane.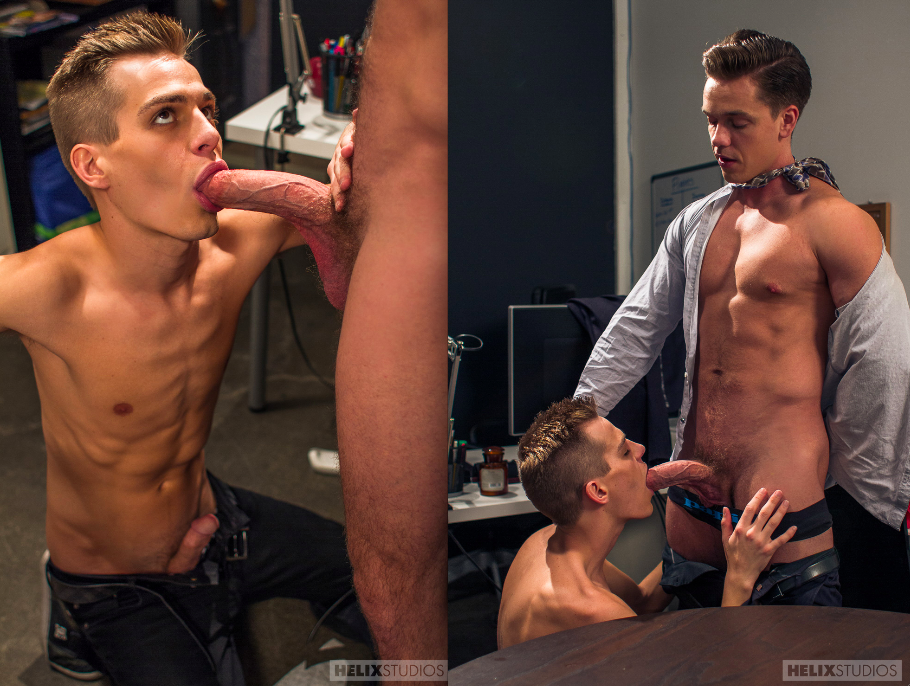 I did my best to take screenshots of this cum volcano, which is literally the Cum Event of 2014, but they can't really do it justice. Did Kyle Ross have any idea he was about to get drenched when Lucas Knight pulled his raw cock out of Kyle's ass and started exploding?
Lucas Knight is already a sight to be behold just by virtue of his abnormally large cock, but then to see stream after stream after stream after steam after stream after stream after uninterrupted stream of white cum shooting out of that cock…there are almost no words, except one: Gulp.
This entire scene is 18 minutes and 32 seconds long, and from 17:33 to 17:49, Lucas Knight is steadily cumming onto and into Kyle Ross's stomach, chest, face, head, and mouth. That's 16 non-stop seconds of cum spraying out of Lucas Knight's cock like an out-of-control sprinkler, and easily one of the longest continuous cum shots of the year.
Just when you think Lucas Knight is done cumming, he keeps cumming!
Lucas Knight can't stop cumming, and Kyle Ross can't stop trying to get as much of that cum as possible into his mouth!
The thirst is real!
In terms of total volume of cum, the only gay porn star who might have Lucas Knight beat is Colby Keller, whose legendary cum shot into Seth Santoro's mouth was thicker, creamier, and more controlled. Of course, without a measuring cup, there's no way to truly know who ejaculated more cum.
Just how many ropes of cum did Lucas Knight fire out of his 10-inch cock? I counted at least EIGHTEEN streams of cum, but there were also multiple smaller, intermittent shots that drizzled out in between the larger shots. Also, at least three of the streams were rapid-fire, continual streams that were sort of like three or four huge shots in one? Therefore, it's safe to say there were nearly 30 ropes of cum in total.
Long story short: Lucas Knight gave Kyle Ross the biggest cum shower of 2014, and Kyle clearly loved very second of it. Who wouldn't?
Clip (watch full scene here):
[
Helix Studios: Lucas Knight Barebacks Kyle Ross
]