Does Angel Rivera Make Malik Delgaty Cum In "I'm Just A Hole, Sir"?
Sorry for the clickbait headline, but how else am I gonna get you to open up another post about Malik Delgaty?
The sometimes amazing, sometimes awful gay-for-pay robot is back to top (what else) in another Men.com duo scene today, but does he cum?
As you know, Malik Delgaty has pumped out multiple fake creampies in previous scenes, and given that he did actually cum in his most recent video last week, it would be reasonable to assume that Malik would be back to shooting counterfeit cum in this new video out today. Malik's bottom in this scene is none other than Angel Rivera, who himself cums mostly hands-free while he's riding Malik's cock.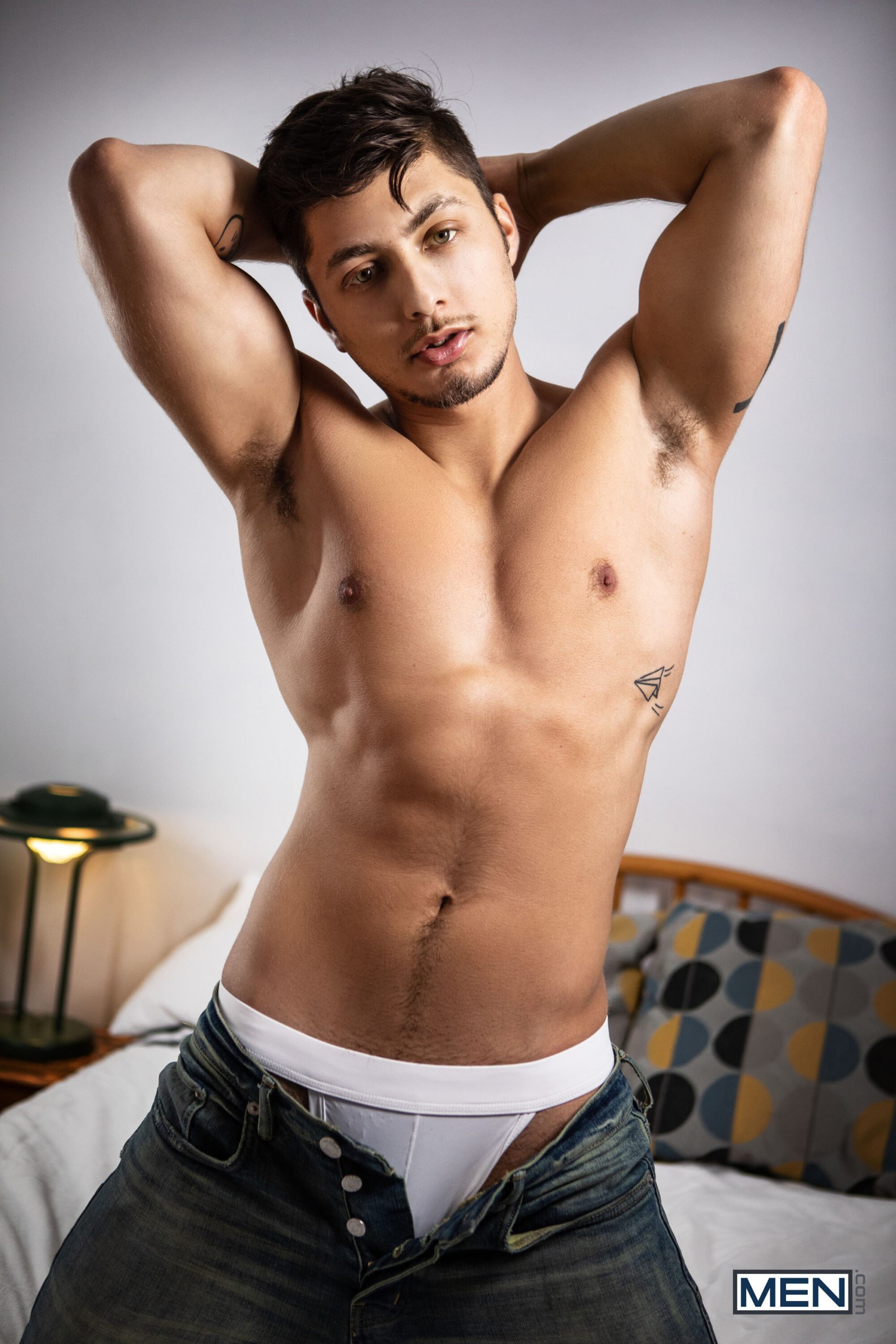 Angel Rivera cumming is no surprise, but was Angel able to make Malik Delgaty cum at the end of this video? The only way you'll know for sure is by watching the entire video at Men.co—hehehe just kidding, I won't make you do that.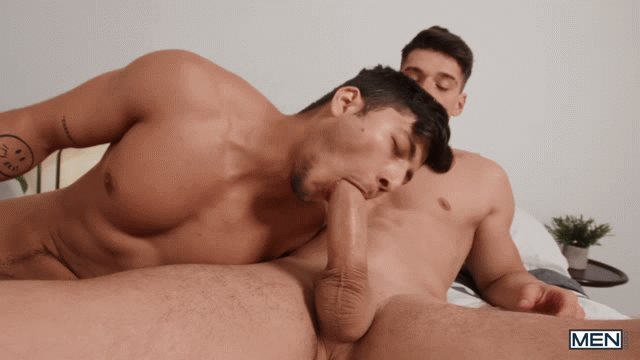 Good news: Yes, Angel Rivera does in fact help Malik Delgaty shoot real cum in this video, with Malik cumming into Angel's mouth while being sucked and stroked.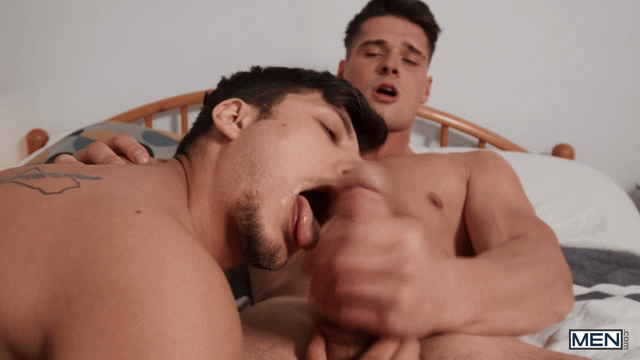 Success!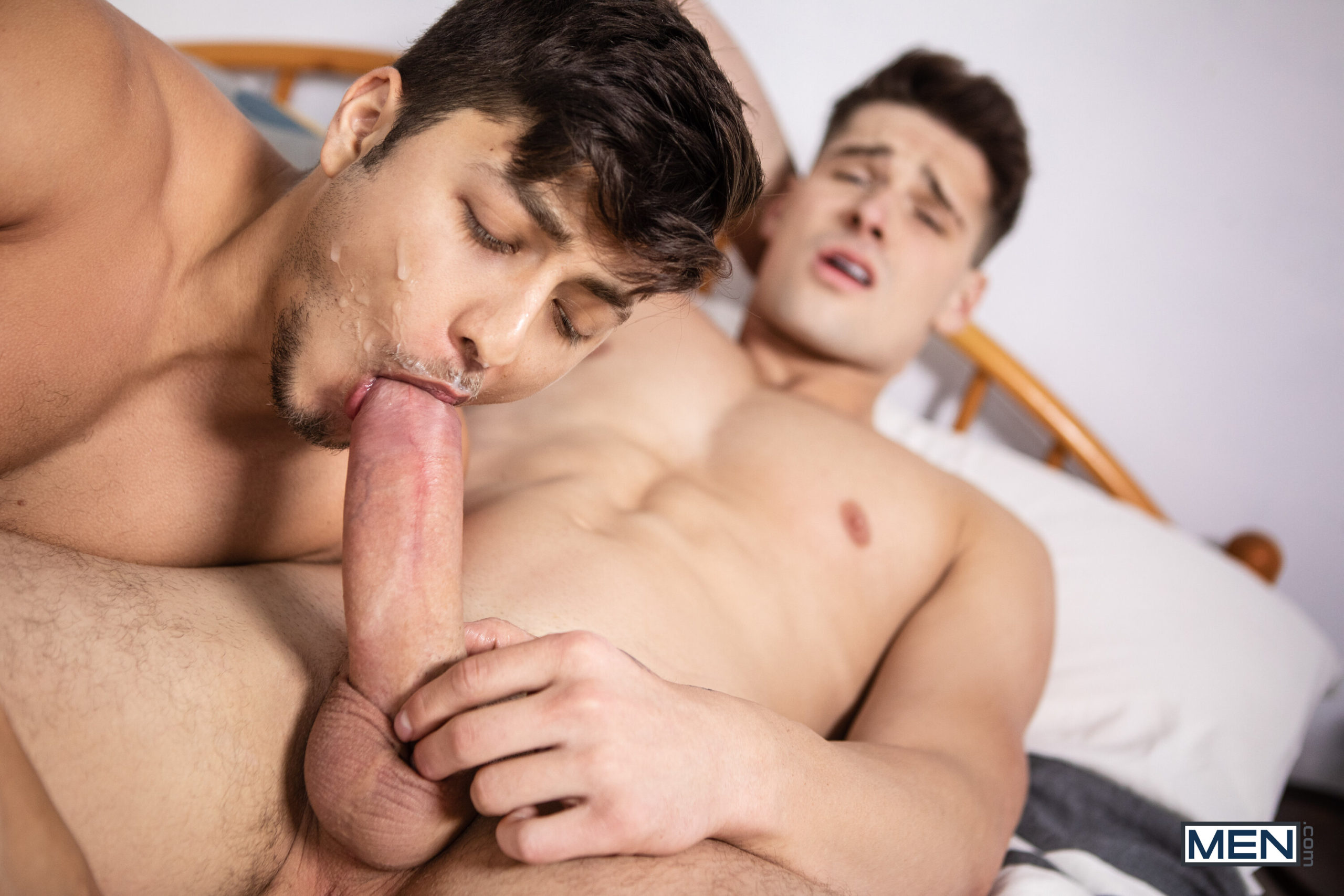 I love when straight men are able to do their jobs.
More of Angel and Malik in "I'm Just A Hole, Sir":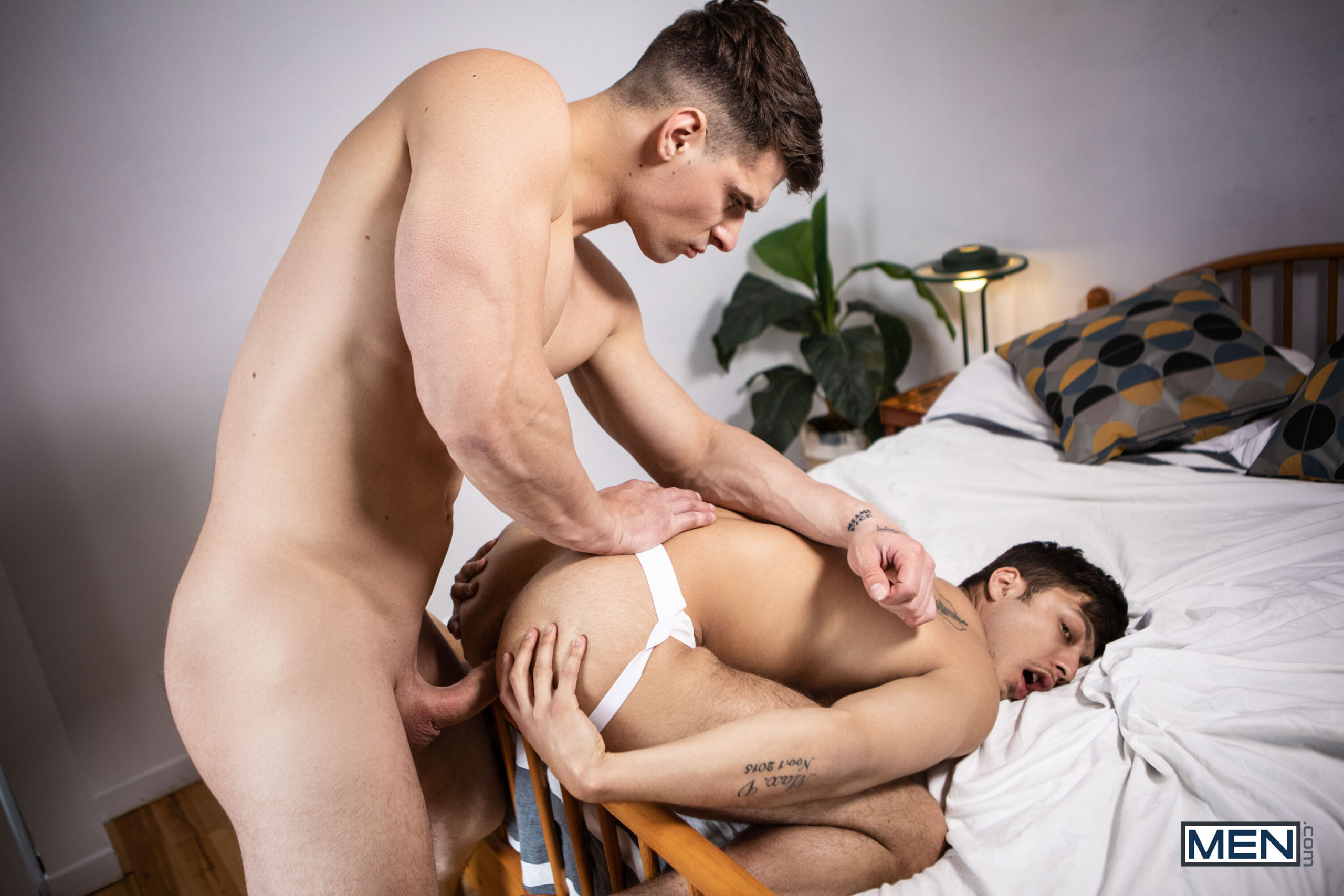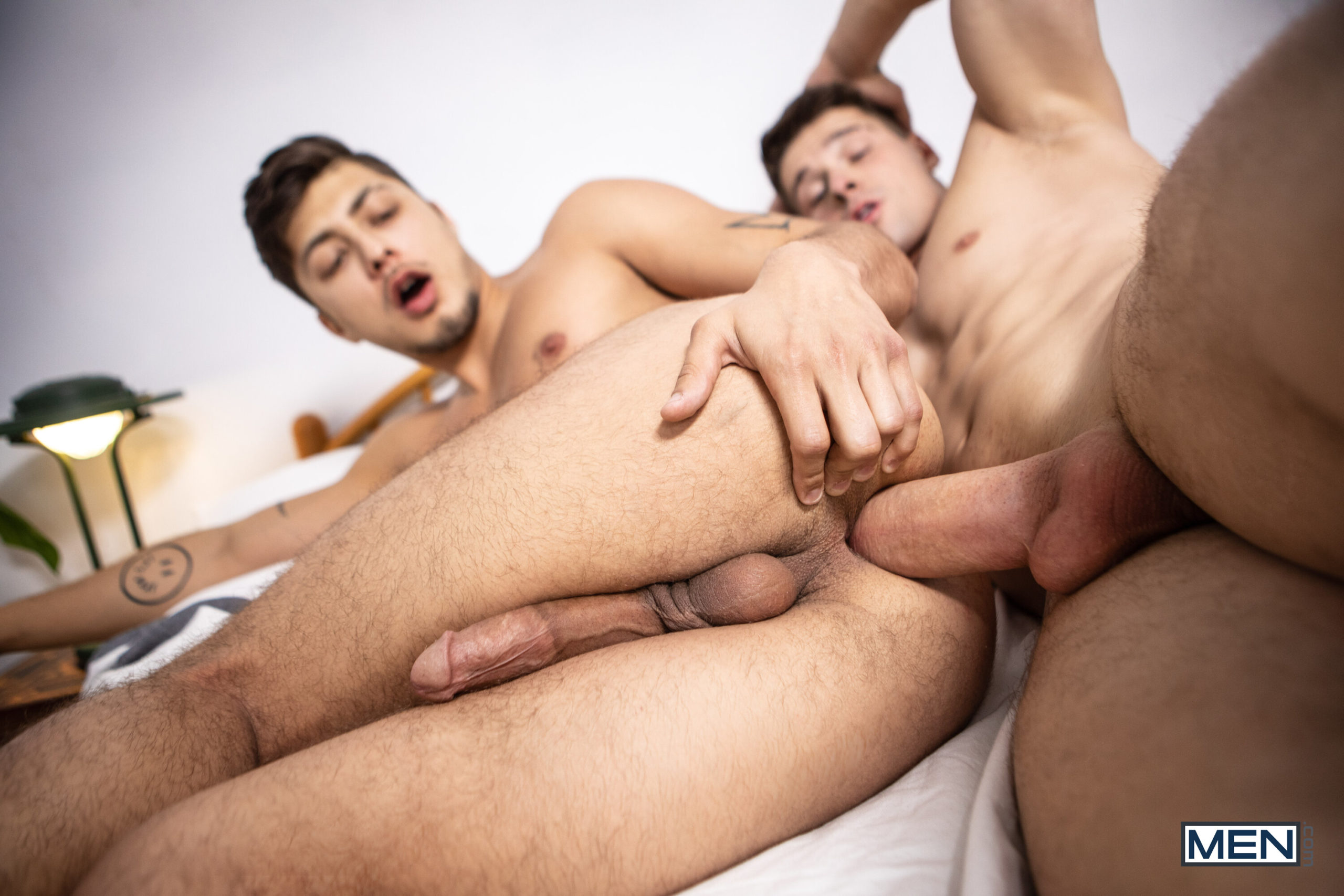 Trailer (watch full scene here):
[
Men.com: Malik Delgaty Fucks Angel Rivera Bareback
]