Malik Delgaty Gives The Best Topping Performance Of 2023 Fucking Cristiano In "Sit And Spin"
Malik Delgaty is often the hottest person to look at in all of gay porn, but his actual performances can be hit or miss. Today, it's the best of both worlds, because not only is Malik Delgaty looking better than ever, this is also the best fucking he's ever done. The scene is called "Sit And Spin," the bottom is Cristiano (also doing excellent work), Men.com's direction and camerawork is perfect, and king Malik is giving the best performance of the year (so far). Who knew one of the greatest scenes of 2023 would already be here, and who knew it would be coming from Men!? The must-see highlights: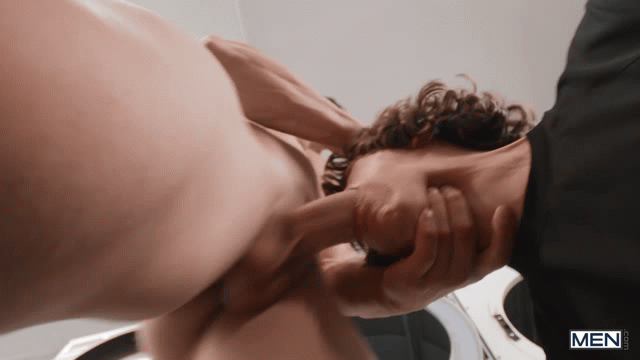 Can you think of anything more iconic than being face-fucked by Malik Delgaty?
OK, I suppose being surprised by Malik Delgaty's big dick in your butt would also be iconic.
Malik slaps Cristiano's ass while pounding him inside a washing machine.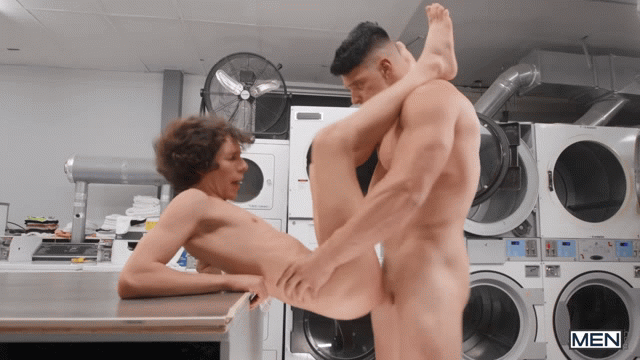 Malik's ripped body, fat cock, hot face, and huge muscles are on full display as he jackhammers Cristiano on the table. Too bad gifs don't have audio, because the pumping sound of Malik slamming in and out of Cristiano's cheeks is epic.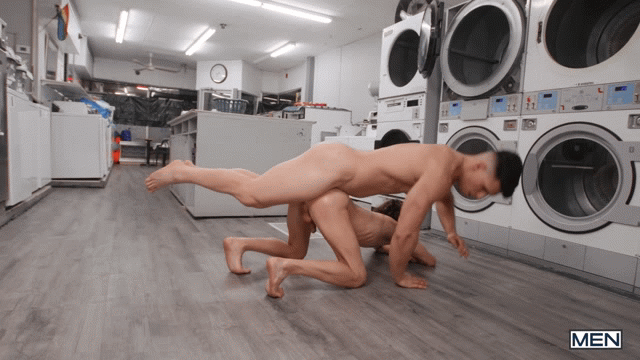 Yes, this is a silly stunt and it barely lasts for 30 seconds, but it made me laugh out loud, and that's the point.
As hot as it is ridiculous, this was performed flawlessly. When he retires from gay porn, maybe Malik Delgaty can become an Olympic gymnast, or at least a circus performer.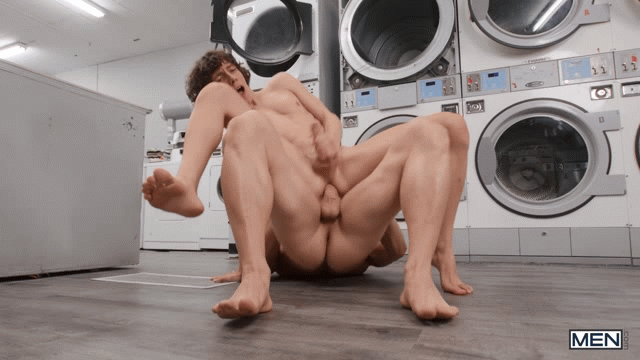 Cristiano gets several moments to shine, too, and in the highlight above, note how he lifts his feet off the ground so Malik is essentially fucking him in mid-air.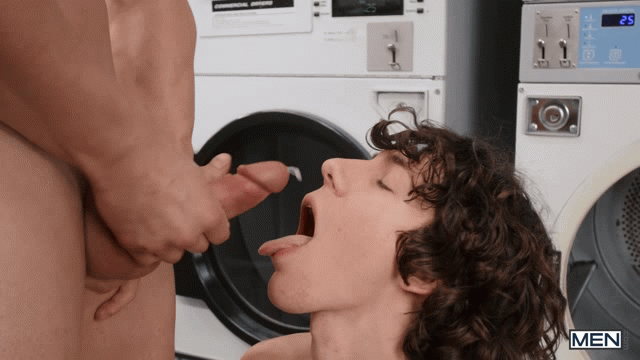 After fucking the cum out of Cristiano, it's of course time for Malik to give him a nice facial.
Before the trailer, here are some photos of Malik Delgaty and Cristiano. I can't believe someone let Men.com rent out their entire laundromat to film a gay porn scene? Maybe it's gay-owned in the Gay Village area of Montreal.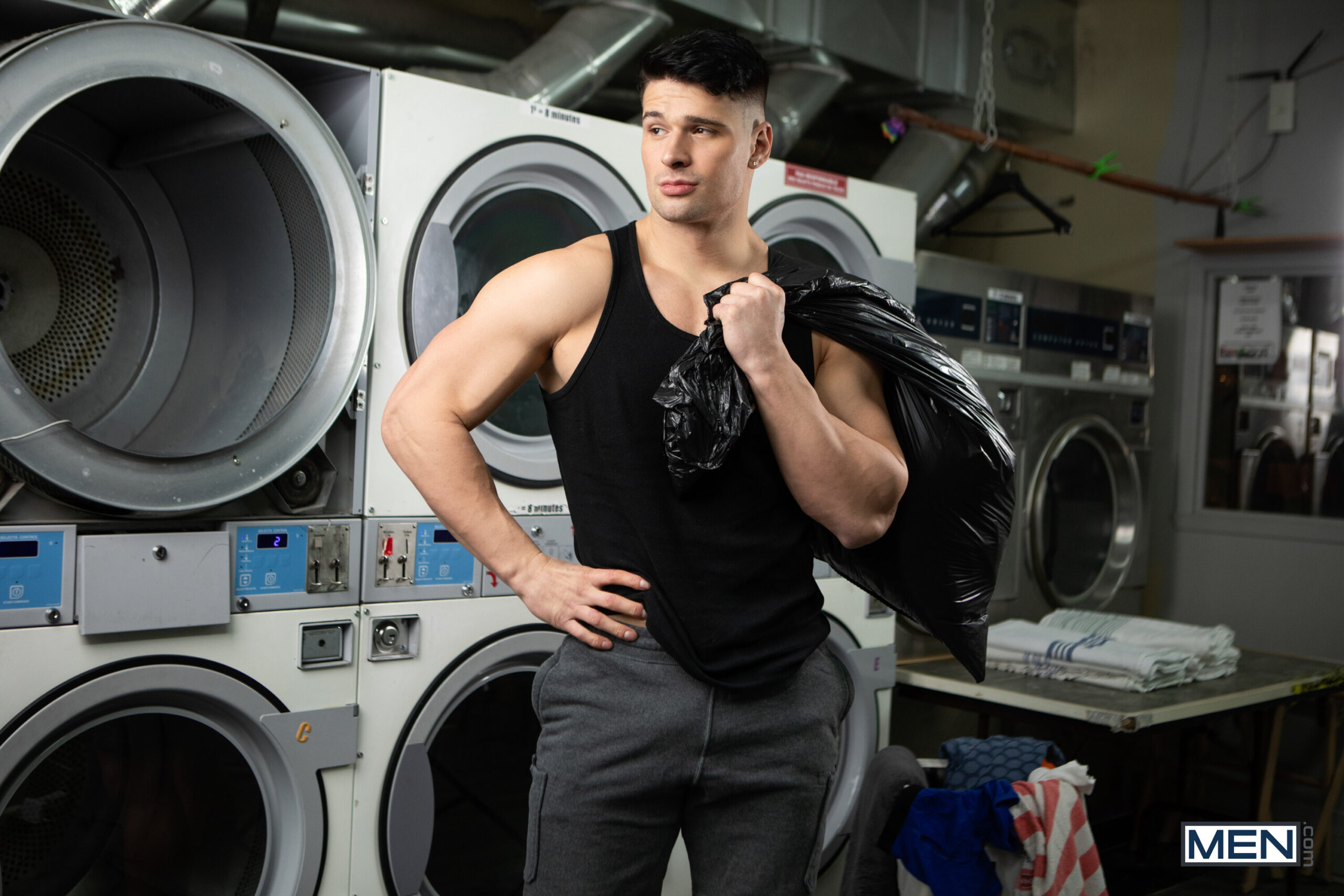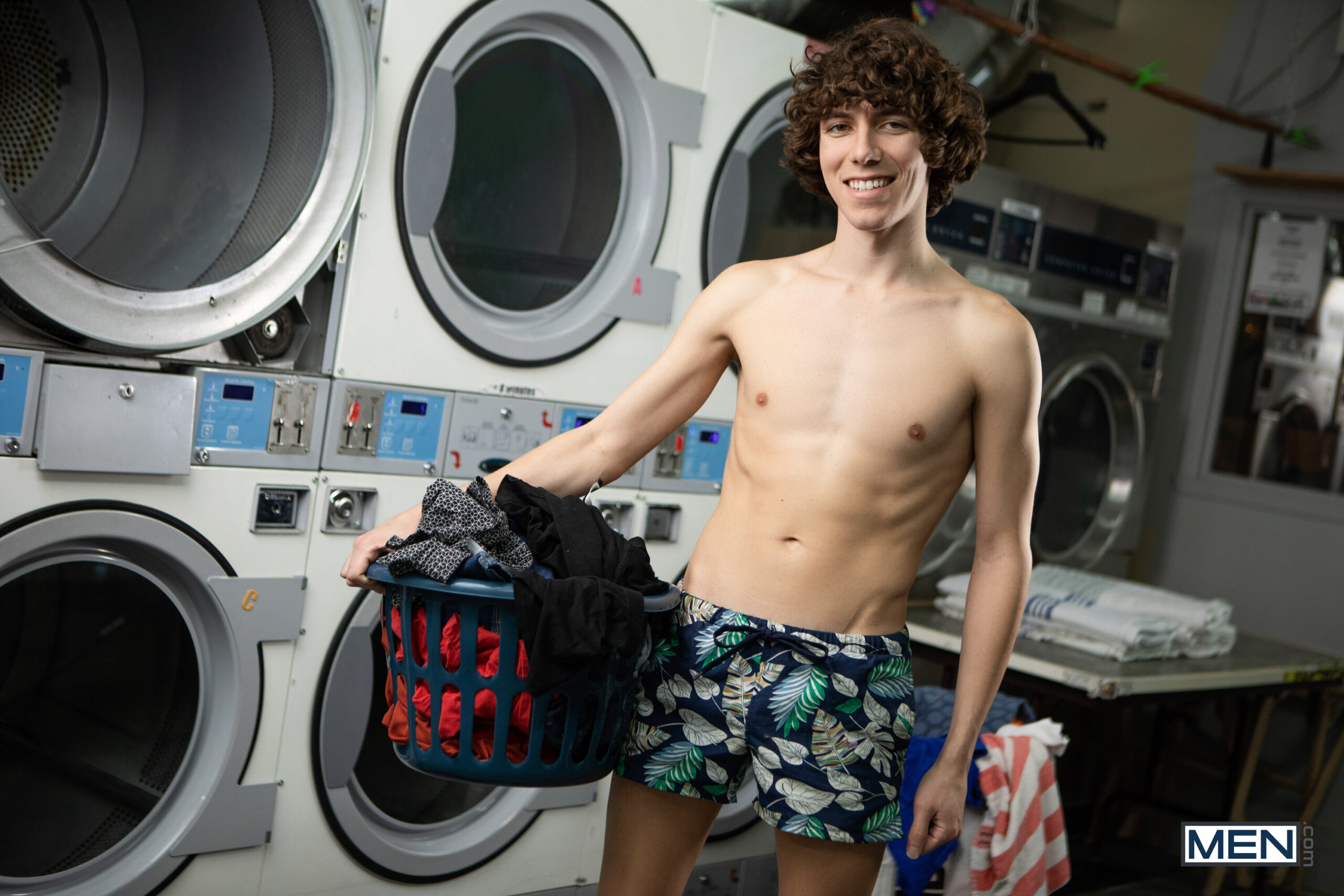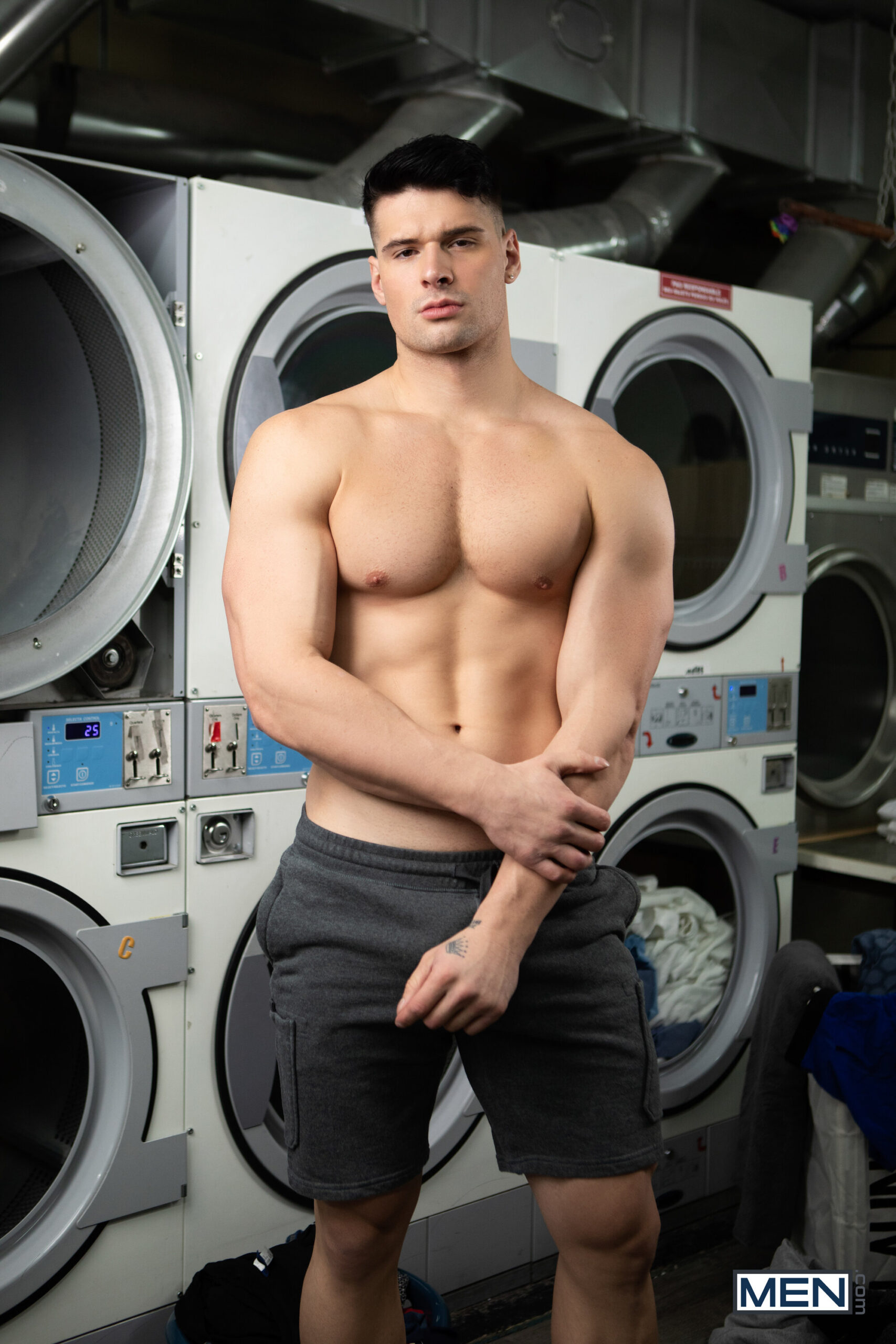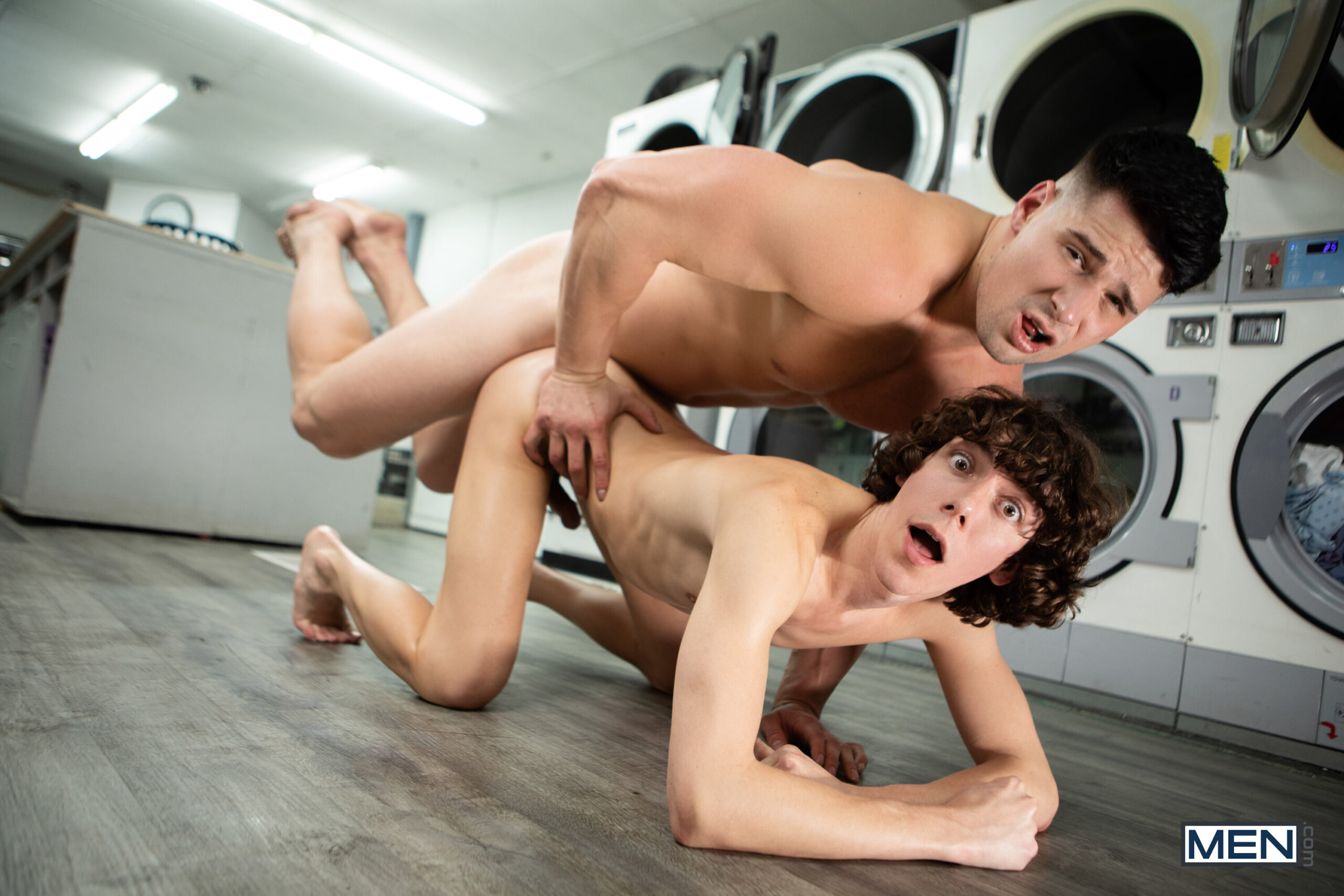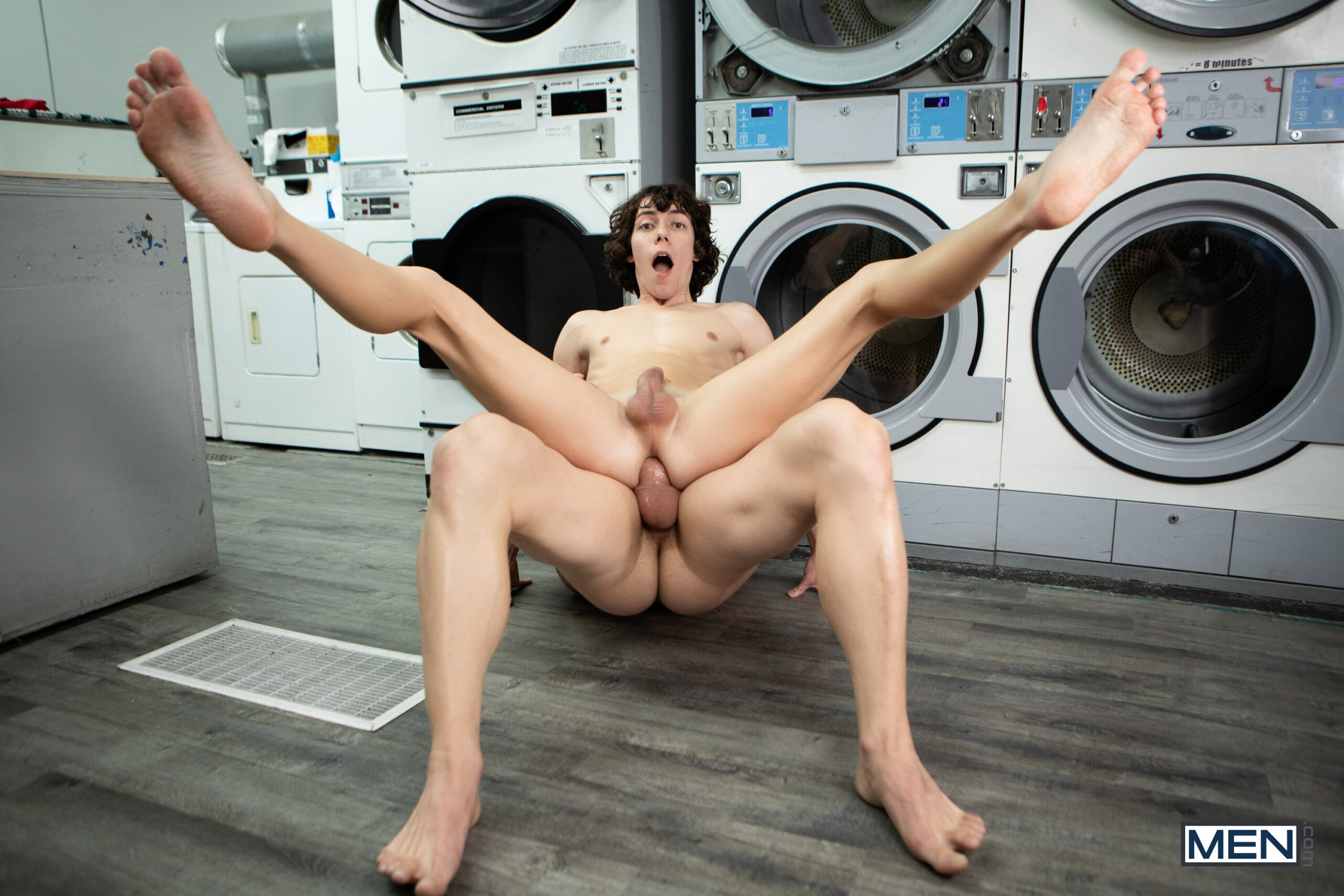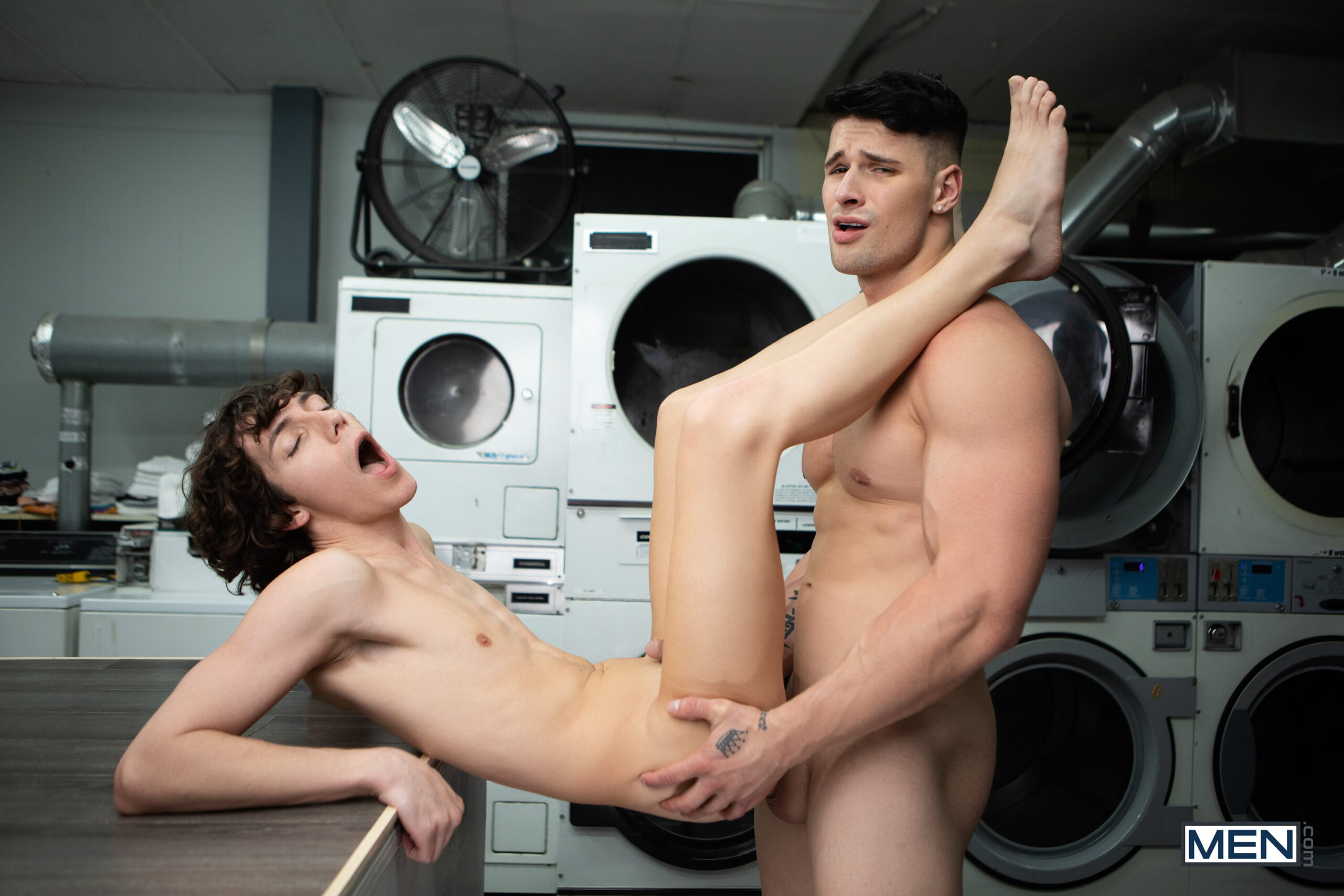 Trailer (watch full scene here):
[
Men.com: Malik Delgaty Fucks Cristiano Bareback
]